When the Wallet and Bank Accounts are Empty
Nostalgia and creativity play a crucial role for me with food
2020, am I right? I mean, what a crazy year especially being a student who goes to college. I feel bad for the kids who have to go to elementary, middle school, and high school, but there's a bit of a silver lining to being a college student while a worldwide pandemic is going on. Now, depending on the person you are, you're probably going to work or stay home a lot; either way, my point is that you get to mess with ideas you have regarding food, and I think I hit a bit of a jackpot.
Here's the thing... I'm broke right now, and I haven't had any luck with getting a job, but I'm not sweating it since I go back to school in a month, so I've been making it to the next day as much as I can. So I ended up experimenting with some food I bought during the Thanksgiving weekend since I only had about $10 left, so I took two trips to Dollar Tree and Grocery Outlet to buy some food that would last me for a little while.
Thanksgiving was rough since I didn't get to see my family, and the only thing I got to eat was two burgers I cooked and a bag of store-brand Cheetos. It was delicious, although I do wish I had a more significant Thanksgiving dinner. I'm not complaining, though, because I'm not Peppermint Patty.
About two weeks ago, I made a cheese sandwich, and I haven't had one since I was a kid. It was good, but the cheese could've been better. A week later, I woke up from a nap and ended up watching The Crown on Netflix since I have a massive crush on Emma Corrin right now, the actress that plays Princess Diana at the moment, before Elizabeth Debicki (Tenet, Guardians of the Galaxy Vol. 2) steps in for season 5 and 6. Alright, so while I was watching The Crown, my mouth was watering for teriyaki sauce since I miss eating rice, but then, I ended up hatching an idea. I made the cheese sandwich, but I poured two bottle caps worth of teriyaki sauce on two sides. One pour for the cheese and one for a piece of bread.
Now, the choice of drink can go either way, but in my case, you can't go wrong with a classic... A bottle of water. I know this sounds out there but believe me, this is a lot better than you'd think. The best thing about this pair is that it's such an idea that's out there and crazy that it just works out together. I usually don't eat this during the holidays, but I got a feeling I'll try to make it a tradition to eat it when Christmas comes around, or I might even try it for Thanksgiving too.
I know it's not much to look at, but it's the creativity that makes it work. It's such a lightning in a bottle kind of idea where you're not sure if it'll work or not, but it somehow works. I also understand if it's something that you wouldn't want to try, too, because I get that this idea isn't for everyone, especially for people who are lactose intolerant but if you're going to get even more creative with it, by all means, please do so. I'm about to try it next time, but I'll add lettuce and some lunch meat to it.
A cheese sandwich with teriyaki sauce and a bottle of water is the best pair because while it's not an ideal pair, it works since it reminds me of being a kid again. I always had cheese sandwiches whenever we didn't have much to eat for lunch or a snack, so I guess making it reminded me of home.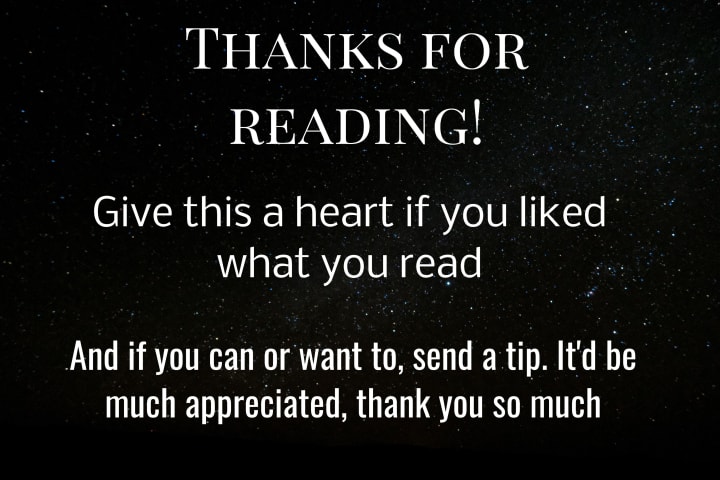 humanity
About the author
IG: eraticdemon22
Movies, memoirs, lover of music, student.
Tips are very much welcomed
Tips will go towards phase 2 of my traveling plan. Read "5 Decisions, 1 Change" for details of my plan.
https://vocal.media/wander/5-decisions-1-change
Reader insights
Be the first to share your insights about this piece.
Add your insights