What Mrs Ehlwe cooked
An unostentatious lunch conjured up in a humble Egyptian kitchen — with the power to remind you with every bite of the kindness of strangers of a land of mystery, history and myth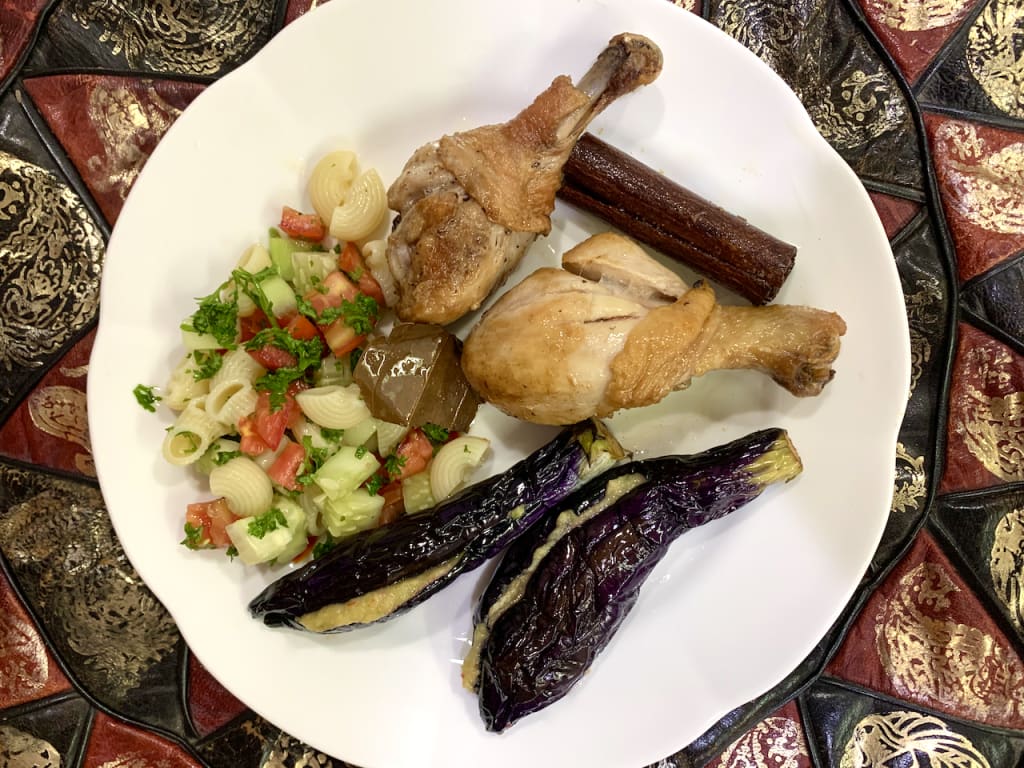 Three stunning bites, each one challenging the next, but together an unforgettable song
I doubt if you'll ever meet the modest woman with sparkling eyes who cooked this meal for me. For sure, this is not a recipe you'd find in any cookbook, even an Egyptian one. She conjured the meal up seemingly in minutes and out of nowhere for a surprise guest who had audaciously invited himself to lunch
I was like that in those days. But Egyptians are like that too.
Today, 29 years after that unforgettable lunch was first served to me, the magic still repeats itself easily. Three astonishing bites, and I am transported back to a place in the shadow of the pyramids and a meal that reminds me, every time, of the kindness of strangers in a land of mystery, history and myth.
The story starts within two hours of my reaching Cairo. I had checked into a hotel and was tucking into a hearty Messianic breakfast with a faintly self-congratulatory smile on my face. CYG, I said to myself, you old goat. if only your friends could see you now. Eating feta cheese with olives. And Ramses knows what else. Having a regular international experience, you are.
The fare consisted of items that you might have encountered in the Bible or perhaps Lawrence Durrell's Alexandria Quartet. Yoghurt with honey. Goat's milk cheese with black olives. The flat, round unleavened bread called pita. Fried egg with some thin slices of Egyptian bastirma, their version of pastrami. Turkish coffee in those cute, fist-sized demi-tasses — exotic but, by Osiris, wait till you get to the grinds at the bottom of the cup. What a choke.
I mention all this so that you may know what is not the real thing. This is merely a poor caricature of real Egyptian food. And it costs a Pharaoh's ransom — 16 Egyptian pounds (about 5 US dollars at 1991 rates).
My search continued, now on the streets of downtown Cairo, where life is a good deal more uncertain and the flavours and aromas in the air less familiar. I found myself a room in an old but spick and characterful hotel called Windsor, in a bylane not far from Tahrir Square, the heart of town. In the teahouse across the lane, as evening dawns smoky and warm, Egyptian men convene on chairs outside to play rounds of the dice game called tawala, punctuated by many cups of dark kahwa (coffee) and puffs at hookahs.
Well, this certainly felt more like North Africa. But where was the food?
The food, it turned out, was in the humble home of a certain Omar Ehlwe, who mainly drives a taxi around Cairo. As far as I am concerned, his pretty wife, Mrs. Ehlwe, knows exactly how to treat a Cornish chicken.
Omar, 25, comes from a modest Cairo family, neither terribly rich nor really poor. I stumbled upon him at his bookshop on the promenade along the Nile River and after that, we were inseparable. Omar symbolises the best of his country's hospitality, the non-touristy, non-huckstering kind. He took me all over his city in his beat-up, rattly old Toyota, listening to his beat-up Egyptian pop music cassettes. My first stop, obviously, was the great pyramids of Giza.
Omar declined to enter with me. "I'll wait here in the car if you don't mind," he said.
A low and sloping passageway leads to the crypt at the heart of the structure. Parts of it were so low that one had to crouch or bend double. In other places, ongoing repair work and scaffolding made the going treacherous. People with underlying conditions, senior citizens and those without insurance cover were advised to skip the trip. But what was the point of Egypt if you didn't enter at least one pyramid? So I went.
Later, Omar revealed that though his own home was in a colony in the shadow of the pyramids, he had always been pathologically afraid of entering the pyramids since boyhood.
Three days flew by, including a visit to the museum, where I saw a surrogate Tutankhamen's tomb, a walk by the river, a tour of a market where spurious papyrus paintings are sold by genial middlemen who consider bargaining a sport.
On my final day, Omar was puzzled. "You have not asked to see the one thing tourists crowd to see," he said. "You are a strange man."
"And that one thing is?"
"An Egyptian belly dance," he said.
"Ah," I said. "That does not interest me so much, my friend. But my own belly has a request."
"Anything!" he said.
And thus it came to pass that without any undue diffidence I made bold to invite myself over to his house for a meal.
"Are you married?" I asked him.
"Yes," he said.
"One wife?"
He laughed. "Only one. I am not a greedy man."
"Is she a good cook?"
He considered. "There is only one way to find out," he said.
"I accept," I said graciously.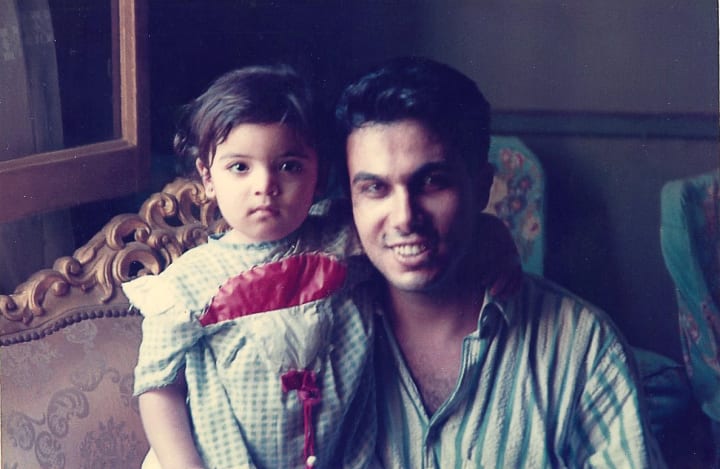 We drove up to his house, which stands almost in the shadow of the Sphinx and the three great pyramids of Gizeh. His house, gloomy but roomy, contained an extraordinary number of ancient, gorgeous, brocade-covered sofas. Sitting on one of these, I awaited a common but typical Egyptian meal. But what finally reached the table was one of those masterpieces, whose excellence lies in their utter simplicity, style and charisma.
There are three players in the Ehlwe Symphony, and the simplest of them is a salad assembled from diced tomatoes, cucumber, conchiglione (shell pasta), parsley, with lemon juice and salt. If you were the chef, you'd make this first and leave it to cool in your fridge.
The second player is the Cornish hen. You could use a poussin or, if that's too stringy, a broiler after jointing it. Mrs Ehlwe seemed to have marinated about six of them with just salt and lemon and left them to tenderise.
The third instrument in the opus is the small, round and purple eggplants, each about 6-7 inches long, that the Egyptians called betingan. Definitely the piéce de resistance. Preparing this is calls for a certain flair while handling squishy vegetables, so ready yourself.
You'd need about 12 eggplants to feed about four, and slice each in half along its length, stopping when you are roughly three quarters of the way down, creating an eggplant with a mouth. Mrs Ehlwe deep-fried these in smoking hot oil till they were cooked and soft without being limp and pulpy. The white inner flesh was golden brown where it had been exposed by slicing.
While the fried eggplants cooled on kitchen towels oil, Mrs Ehlwe blended two pods of raw garlic with a bunch of hot green chillies, some salt and lemon juice.
A bit of this fiery green paste was spooned into the 'mouth' of each eggplant.
It was from Omar, later, that I received a blow by blow account of how Mrs. Ehlwe addresses the chicken. She spices the oil with with cinnamon, cloves, cardamoms, bay leaves, mace, whole black pepper, things like that, lowering the chicken into it only when the oil is nearly smoking. By the time the chicken is a nice golden brown, it has absorbed the subtle fragrances of all those spices.
Framed like a wall hanging in the kitchen window was the pyramid of Gizeh, and its two cousins nearby.
Well, I have put that meal on my tongue, and I can tell you I now know what Messianic really means. When betingan joins that succulent, subtly spiced chicken, an extraordinary duet begins. The aubergine with its spicy filling lands on your tongue like an Ottoman warrior, full of energy, fire and piquancy. The bland chicken suddenly meets its mate, and a remarkable pas de deux is set up, with each dish highlighting the other. Throw in a spoonful of the juicy salad after it, and as the cool juices join the music, the aria is complete.
I left in a respectful silence. At the door, I asked Omar if I could thank his wife. He hesitated, smiled, as though allowing gratitude was somehow at odds with true hospitality.
"It is OK," he said. "She knows you liked it."
A pause. "Besides, she does not understand English."