Valentine's Day Week - Those Feb Days Of Love
The origins of Valentine's Day celebrations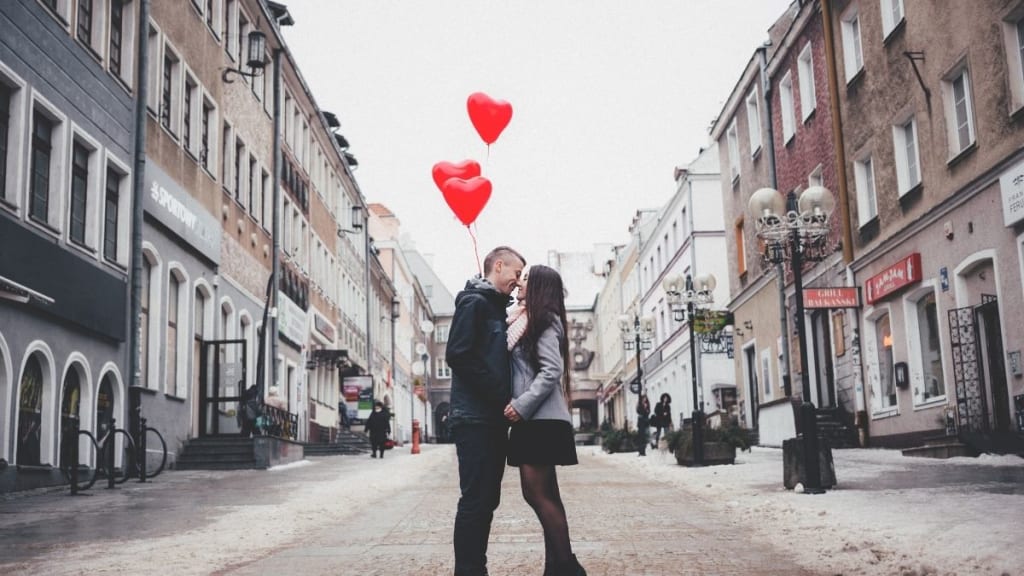 Learn the origins of Valentine's Day celebrations and how to find thoughtful gifts to celebrate the Feb days of love called Valentine's Day week.
As Valentine's Day week arrives, we focus on those Feb days of love culminating in Valentine's Day celebrations. February 14th is celebrated as a day for love, exchange of gifts, promises of eternal passion, and more.
The inspired pen poems are inspired by their love and admiration for the women of their dreams while others just go to shops and buy commercially available verses.
Today Valentine week means candy, chocolates, perfume, red hearts, balloons, and more. But have you ever wondered when the Valentine's Day celebrations first originated?
In ancient Rome, February heralded the coming to spring a time for rejuvenation, fertility, and growth. Romans celebrated in February a festival to honour the god of fertility who provided them with progeny and ensured a good crop.
February 15th was celebrated as the feast of Lupercalia and Feb 14th as a holiday in honour of Juno the queen of Roman gods and goddesses. On the eve of Lupercalia, a glass jar was filled to the brim with chits on which were pinned the names of all eligible girls.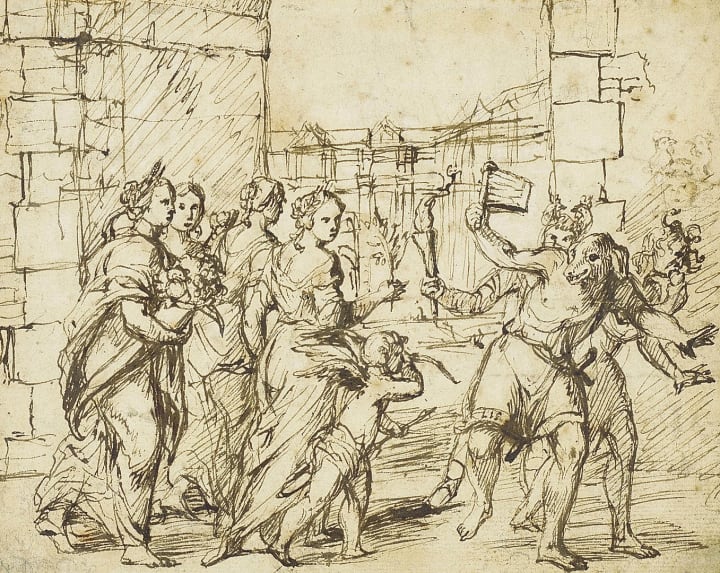 Then young men would draw a chit each from the jar and the girl whose name was on the chit would be his partner for the celebration. This was how ancient Romans introduced eligible boys and girls to one another.
Much later, in the 3rd century BCE when Emperor Claudius II ruled Rome, there lived a priest called Valentine. And when Claudius passed a decree that young men in his empire were not to marry, Valentine defied him and used to consecrate marriages secretly.
He was sentenced to death and thrown into prison. While awaiting his execution Valentine penned a letter to his love and signed it "From your Valentine." After his death, Valentine became a martyr and saint and become known as St Valentine.
Wonderful legends are woven around Valentine's Day celebrations. In Wales, young people exchanged as gifts wooden spoons which were hand-carved with decorations of hearts and keyholes.
The decorations said, "you hold the key to my heart or you unlock my heart." In other places, women were given gifts of clothes and if they accepted the gift then it conveyed that they were willing to marry the man who sent the gift.
In 1415, Charles, the Duke of Orleans is known to have penned, from his prison in the Tower of London, what were known as "poetical amorous addresses" to his wife in France. He is believed to be one of the earliest creators of Valentines.
Just as companies like Hallmark sell cards for Valentine's Day today, in the 15th-century people bought little booklets with the verse in them and then made their own Valentines using the verse to express their thoughts.
For example, a Valentine could have the hand-drawn illustration of a knight and his lady with Cupid the god of love shooting arrows into the knight's heart.
In the US it was after 1723, that the popularity of the celebration grew. People imported the "booklets of the verse" all the way from England and copied the verses onto gilt-edged papers.
Then a Ms Ester Howard in around 1830 decided to be original and create American Valentines that were marketed as Worcester Valentines.
Since then, with changing centuries and tastes, the celebration has taken on new hues with young men and women, children, as well as older couples creating newer ways to celebrate and declare their undying love.
During the cold days of winter, many of us find comfort in the brief respite that Valentine's week gives us. In order to celebrate it to the best level, many people buy gifts for their loved ones.
Children are also given small gifts, chocolates, teddy bears and even money. As they too want to give a gift, they often give handmade Valentine cards to their loved ones. Finding a special, meaningful gift is important.
When giving a Valentine's Day gift, it is important for you to think of a way to give your loved ones as clutter-free a gift as possible.
As a child, if for each Valentine's Day you got a stuffed animal, how much room would you have to receive yet another stuffed animal? Not to mention, getting the same type of gift year after year can become tiresome.
Make sure the gift you give is something your loved one enjoys and not just something you would like to receive yourself. Know what they like before buying it.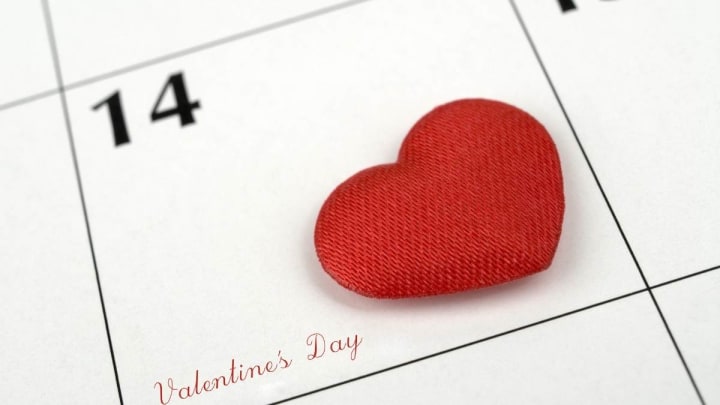 Here are some thoughtful Valentine's Day gifts that won't end up cluttering your home:
Luxurious beauty products
Great gifts to give a loved one for Valentine's Day are natural beauty products or makeup products, lotions, perfumes and bath gels. As long as your loved ones like their smell and type, they will get used up and not end up cluttering the home.
Chocolate gifts
Does your loved one have a sweet tooth? Another type of Valentine's Day gift that won't create clutter is something that can be eaten.
For example, chocolate boxes and hampers or even a great fruit basket will work well. Think about what your loved ones enjoy while being conscious of their diets and eating plans when giving these gifts.
Give the gift of time
Or, a coupon. For example, if you know your loved one would enjoy a meal for two and a nice movie, give the gift of a coupon made out just for that.
Or, how about a back rub, a day off from the kids, or just some help around the house. These are useful and much appreciated gifts.
Give the gift of writing
If your loved one likes writing notes they may enjoy a beautiful stationery set and would love to have these given as gifts.
You'll find them available in sets that contain beautiful ways to decorate them. If they enjoy scrapbooking, give them these gifts too.
Think about the kids too
Don't leave kids out of the picture. What consumable gifts can you purchase for kids? Think about what yummy healthy foods they love.
Pencils, great looking stationery, maybe even some new art supplies would be appreciated. Or, plan a trip to the zoo, give them a board game or do other things that involve you spending time with them. You can use the coupon gifts here too.
When you buy meaningful and thoughtful Valentine's Day gifts for kids and adults they are more likely to appreciate them, use them and keep your home clutter-free.
It takes only a few minutes to come up with the best clutter-free ideas for your loved ones and find Valentine's Day gifts they'll love.
About the Creator
Priya Florence Shah is a bestselling author, award-winning publisher and online branding consultant.
Reader insights
Be the first to share your insights about this piece.
Add your insights