Unpopular Opinion: The Best Tea in the World
You're doing it wrong.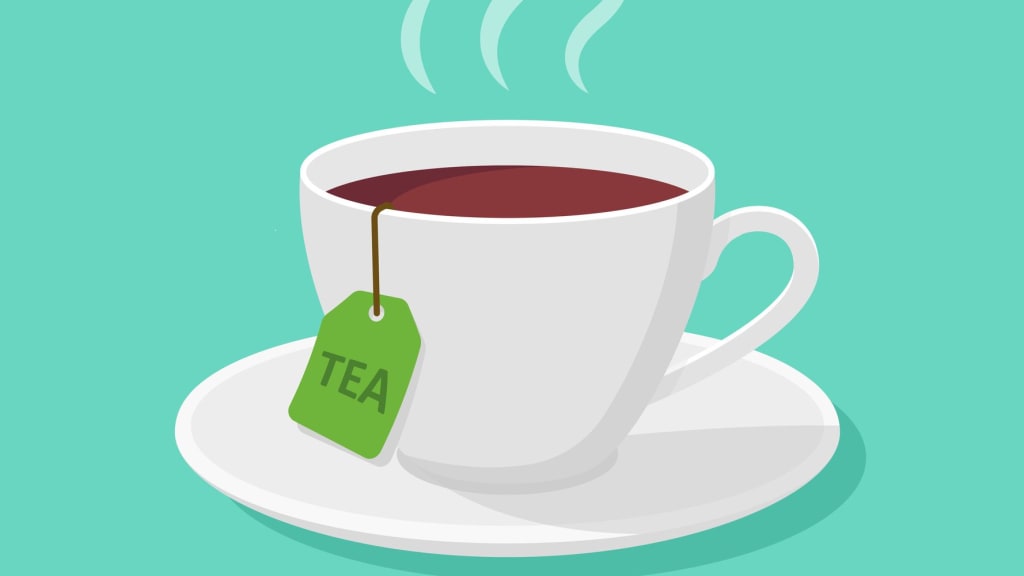 There are many different ways to make a cup of tea. What on the surface looks like a simple set of instructions has spawned a plethora of different styles and preferences. You can have whole milk, skimmed milk, oat milk, no milk, 1 sugar, 2 sugars, 100 sugars, or none, and so much more. Indeed many people have many differing tastes when it comes to preparing tea, but there is one particular method, unlike the others, that is universally frowned upon. It is considered taboo, a strict no-no. This method would only be found in the forbidden section of the Hogwarts library.
I was on a date at a restaurant with a girl once, and things were going splendidly. She was funny, smart and we were really clicking. Then, we both discovered we had a passion for tea, things could not have been going any better. How wrong was I. Naturally we started to discuss our favourite topic, and she asked how I liked my cup of cha, but she added a touch of spice to her question that left my whole world spinning. "I guess any method of making tea is acceptable really", she mused "as long as you're not one of those weirdos who put the milk in first". She chuckled after she said it, but her face screamed that she did not in fact find what she had said the least bit funny.
One of those weirdos, the words rattled around in my head. I tried to reply, something witty or smart but I just made some almost inaudible sigh instead. My face must have given my true feelings away, her smile faded and her eyes burned into my very soul, "You are, aren't you?" One of those weirdos, ran through my head again. I searched for an argument, a string of hope to fall back on to. Nobody had ever aggressively challenged my preference in tea making before. After what felt like a lifetime but must have only been a few seconds, I decided to argue, "It changes the taste". "That's the problem!", she bellowed. I was taken aback, she was breathing heavily, sweat visible on her brow, the look in her eyes were that of someone looking at a convicted murderer. I knew at that point there was no reasoning with her, we paid the bill at the restaurant and we went our separate ways. I knew I would never see or hear from her again.
On the way home, everybody kept looking at me. Staring at me, at least it felt like it. Even the dogs and the cats. Did they all know? Had they all been privy to what had happened and knew how I liked my tea? Did they all think I was one of those weirdos? I quickened my pace and returned home. I knew what I needed to settle the nerves and get over the night's events was a good cup of tea, as ironic as that sounds. I boiled the kettle, put in my tea bag and retrieved the milk from the fridge. I hesitated, the open milk bottle hovering over my mug. Was this so weird? The kettle was on its final push and I decided to throw caution to the wind. I would try my tea with the milk added last.
I have tried many scary things in my life, bungee jumping, sky diving and roller coasters, but this was by far the scariest. I poured the freshly boiled water onto my tea bag, diffusing the tea leaves and creating a dark brown liquid. I added my preferred amount of milk and then gave the concoction a good stir. It was done. I stared at the dubious mixture in my mug. It looked a good colour, to the untrained eye there really was no difference. I slowly lifted my favourite mug up to my lips and took a sip. Blasphemy. Without wanting to offend anyone I will just say I never did finish that cup of tea and leave it at that.
My ordeal that night shook the very core of my belief in preparing tea, but in the end it cemented my opinion that adding the milk in first is the only and best way of consuming my favourite beverage.