Top 10 most popular movies on Netflix
With over 220 million subscribers, Netflix is one of the world's most popular streaming services. And what do those people like to watch? What is the most popular Netflix film, in particular? Every week, the streaming service publishes a list of the top ten movies that have been watched in the previous seven days. The top ten movies in the United States from February 27 to March 5 are listed below, along with general information about each film, such as genre, rating, cast, and synopsis.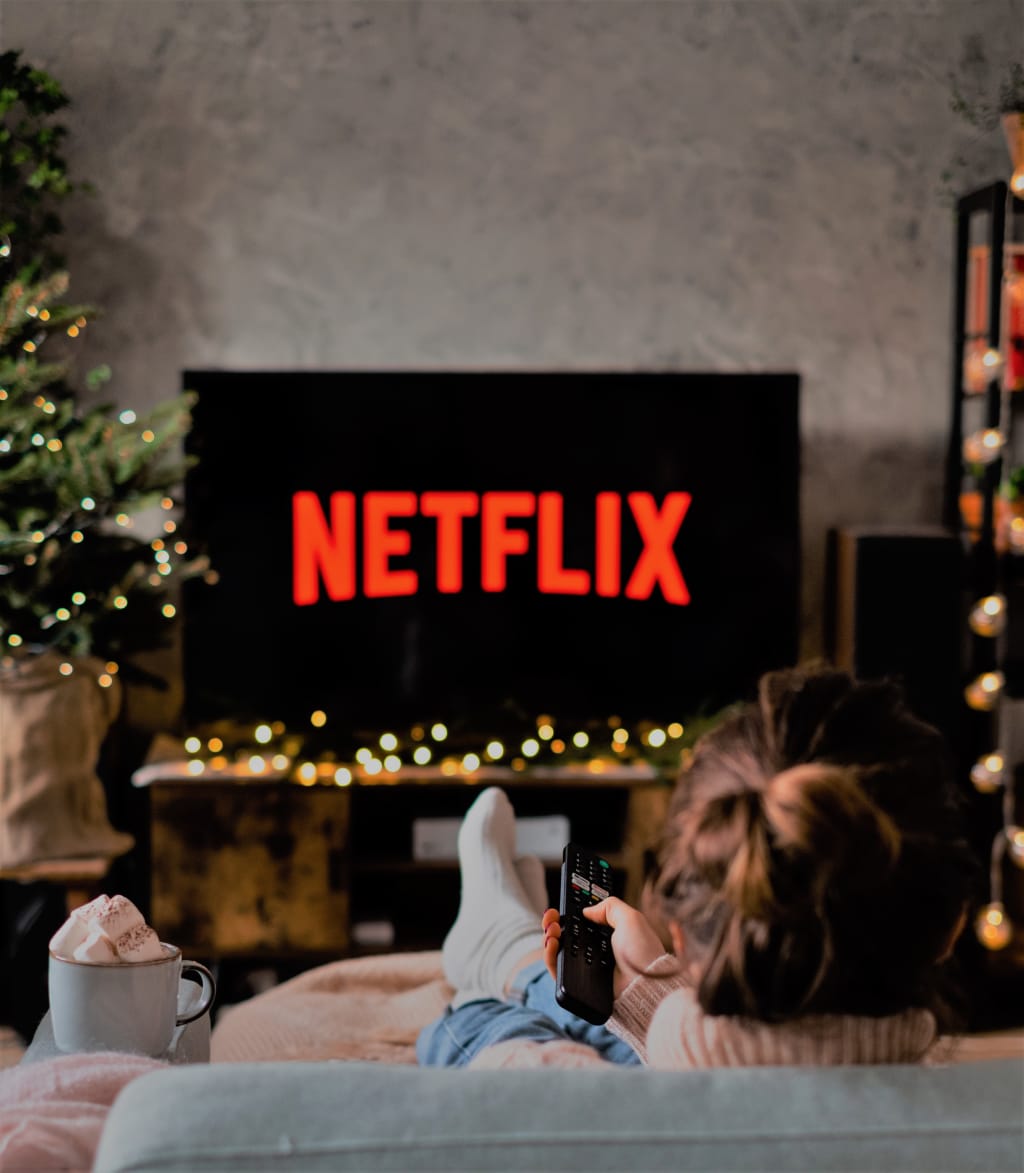 10. The Hangover Part II (2011)
9. The Hunger Games (Catching Fire) (2013)

8. The Strays (2023)

7. The Rise of the Gru (Minions) (2022)

6. Magic Mike XXL (2015)

5. The Hunger Games (2012) 

4. The Hangover Part III (2013)

3. This Is Where I Leave You (2014)

2. R.I.P.D. (2013) 

1. We Have a Ghost (2023)

10. The Hangover Part II (2011)

Stu Price (Ed Helms) is set to marry Lauren Srisai (Jamie Chung) in Thailand two years after the events of The Hangover. Phil Wenneck (Bradley Cooper), Alan Garner (Zach Galifianakis), and Doug Billings are Stu's best friends (Justin Bartha). Teddy (Mason Lee), Lauren's brother, is also introduced by Stu.

To avoid what happened in Las Vegas, the guys decide to drink one beer and roast marshmallows over a fire the night before the wedding. Stu, Alan, and Phil, on the other hand, wake up the next morning in a Bangkok hotel room with no recollection of the previous night. Stu has a face tattoo, Alan has a shaved head, and Teddy is missing. It is up to the guys to locate Teddy before the wedding or else.

9. The Hunger Games (Catching Fire) (2013)

Katniss Everdeen (Jennifer Lawrence), the fiery girl. After winning the 74th Hunger Games with fellow District 12 resident Peeta Mellark (Josh Hutcherson), President Snow (Donald Sutherland) forces the rumoured lovers to embark on a Victory Tour to prevent rebellions across Panem. Katniss reluctantly agrees, but the rebellions worsen, not improve.

Threatened by Katniss, President Snow announces that the tributes for the 75th Hunger Games will include previous winners. Katniss and Haymitch are chosen, but Peeta volunteers to be Haymitch's tribute. When Katniss and Peeta are thrown back into the games, they must survive a new environment, but they soon discover that there are larger forces at work than just winning a tournament.

8. The Strays (2023)

Ashley Madekwe plays Cheryl, a biracial woman struggling to make ends meet due to marginalisation and racism in this psychological thriller. Cheryl finally leaves her situation and walks out of the house. The film then jumps ahead 18 years, where Cheryl is now known as Neve.

She is now an upper-middle-class woman who appears to have it all. Neve is married with children and works as a school deputy headmistress. Neve notices a man and then a woman staring at her from a distance with ominous intentions one day. Neve believes these strangers know her secret, and her life begins to unravel as a result of their presence.

7. The Rise of the Gru (Minions) (2022)

The year 2022 may be remembered as the Year of the Minions. The lovable yellow creatures are everywhere, thanks to Minions: The Rise of Gru and the #GentleMinions trend. The sequel to 2015's Minions follows the adventures of Gru, a 12-year-old boy voiced by Steve Carell who dreams of becoming one of the world's top supervillains.

Gru teams up with the Minions and the Vicious 6's ousted leader, Wild Knuckles (Alan Arkin), to steal a prized Zodiac Stone after being denied entry into the infamous supervillain group known as the Vicious 6. This is an excellent film for families with young children.

6. Magic Mike XXL (2015)

Sequels are typically larger in scope and stakes than the original. Magic Mike took that concept literally, resulting in Magic Mike XXL. Mike (Channing Tatum) has stopped stripping three years after the events of Magic Mike and now owns a furniture store. Mike discovers that his former boss (Matthew McConaughey) has relocated to Macau to launch a new show.

Mike reunites with his stripper pals, the Kings of Tampa, and discovers that the group will be attending a stripper convention in Myrtle Beach, South Carolina. Mike, longing for the days of his youth, attends the convention with his friends, rediscovering his passion for dancing and performing on stage.

5. The Hunger Games (2012) 

In The Hunger Games, two representatives, or tributes, from Panem's 12 Districts compete in a televised deathmatch. The competition is a means of keeping the peace and instilling fear in the residents in order to prevent future rebellions. Katniss Everdeen volunteers to take her sister's place as District 12 representative. Peeta Mellark represents District 12 alongside Katniss.

Because of her brash and rebellious attitude while preparing for the games at the Capitol, Katniss becomes a favourite to win the competition. When the games finally begin, it's an all-out war for survival, but Katniss gradually realises that victory is only the first step towards overthrowing the system.

4. The Hangover Part III (2013)

Phil, Doug, and Stu have normal, happy lives two years after the events of The Hangover Part II. Alan's life, on the other hand, is in disarray. Alan accidentally decapitates a giraffe on the motorway after purchasing it, and his refusal to accept responsibility for his actions leads to his father's death. The guys confront Alan, who is off his meds, and stage an intervention in which they agree to take Alan to an Arizona rehab facility.

On their way to the facility, the Wolfpack is kidnapped and held hostage by a crime lord who wants to know where Leslie Chow is (Ken Jeong). Soon after the events of The Hangover, Chow stole millions of dollars in gold. The crime lord kidnaps Doug and holds him hostage.

3. This Is Where I Leave You (2014)

Following the death of their father, the Altman siblings are forced to return to their childhood home and live together for one week. Judd (Jason Bateman), Wendy (Tina Fey), Phillip (Adam Driver), and Paul are among the siblings (Corey Stoll). Hilary, their mother, is also present (Jane Fonda).

A slew of ex-significant others, current spouses, and old flings join the siblings. The Altman family is in disarray as they try to carry out their late father's wishes. As the siblings spend time together, they begin to reconnect and rekindle their relationships, while hilarity and mischief ensue.

2. R.I.P.D. (2013) 

When Boston cop Nick Walker (Ryan Reynolds) is murdered by his own partner over stolen gold, he is recruited to join the R.I.P.D., or "Rest In Peace Department." The police force is tasked with tracking down monstrous spirits (deados) who hide among the living rather than face their final judgement. Nick works with veteran lawyer Roicephus "Roy" Pulsipher (Jeff Bridges).

While on the job, the team comes across a deado, which leads them back to Nick's former partner, Bobby Hayes (Kevin Bacon), who is hiding a huge secret. When Nick and Roy uncover a plot to bring evil deados from the afterlife back into the real world, they must intervene before it's too late.

1. We Have a Ghost (2023)

Frank (Anthony Mackie), Melanie (Erica Ash), Fulton (Niles Fitch), and Kevin (Jahi Winston) Presley move into a Chicago house with a dark past. When Kevin encounters a ghost named Ernest (David Harbour) in the attic, the Presleys learn their home is haunted. Instead of fleeing, a fearless Kevin laughs and films the friendly Ernest, then posts it on social media. Frank sees the ghost as a money grab because he monetizes the videos for the family's financial benefit.

Kevin, on the other hand, bonds with Ernest, who is mute and has no recollection of his life before dying in the 1970s. Kevin searches for answers about Ernest's past life with the help of his friend Joy (Isabella Russo) while attempting to avoid the CIA.
About the Creator
I really enjoy writing and I want to explore this universe more. I always dream about fantasy and creating stories in my world.
Reader insights
Be the first to share your insights about this piece.
Add your insights