Top 10 Foods to Eat While in Hawaii
You can't go to Hawaii and not try the food!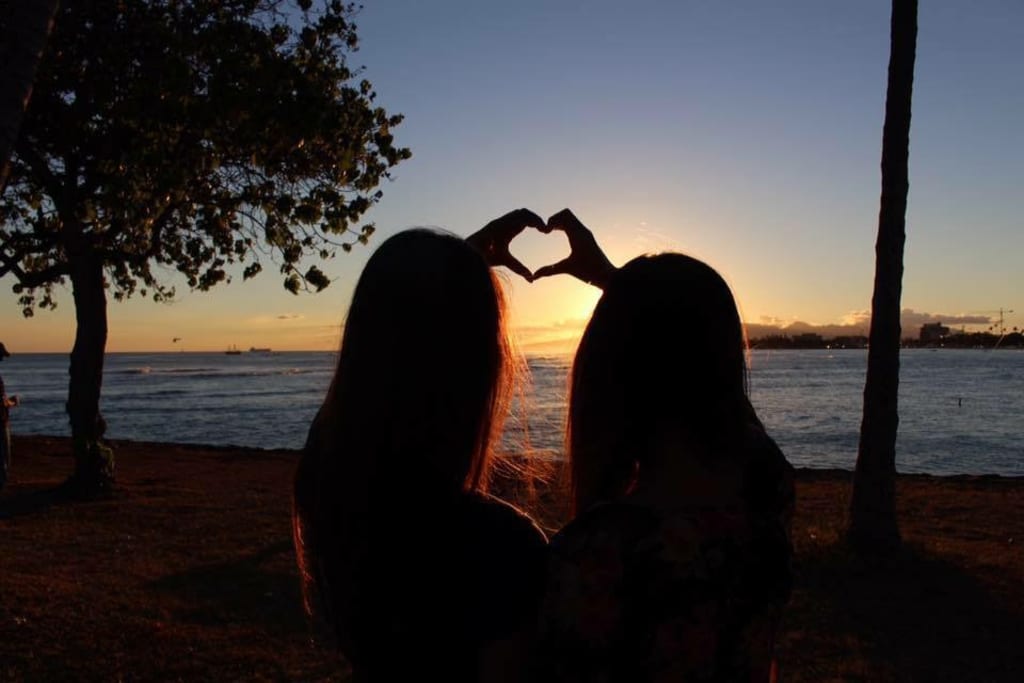 My Older Sister and I at Magic Island (Ala Moana Beach Park)
What is the first thing that pops in your head when you think of Hawaii? The beaches? The scenery? The guys and ladies? What about the FOOD? Yes! The food. You can't go to Hawaii without trying the amazing food they have to offer! Here are my top 10 foods you have to try while you are in Hawaii!
1. Poke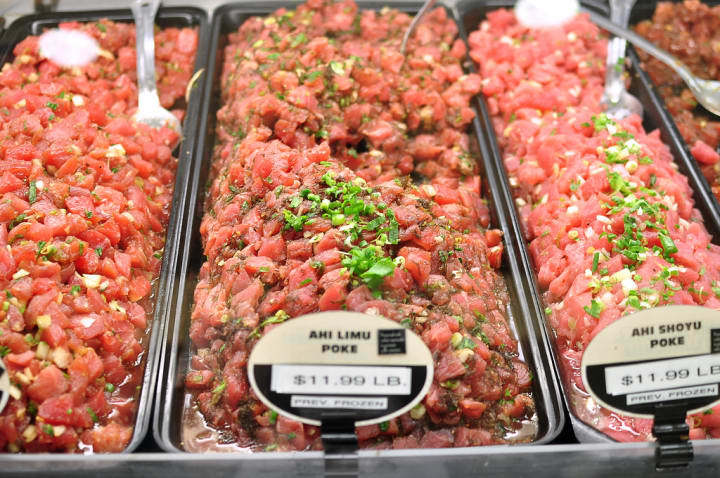 How can you go to Hawaii and not try authentic Hawaiian Poke?! You can eat it with rice, poi (a form of taro), lomi salmon, and many more. Poke is traditionally made with fish (but can also be made with squid), Maui onion, Hawaiian salt, limu (a type of seaweed), shoyu (soy sauce), green onion, or sesame oil. Poke also has many unique tastes. It can also be made many different ways like oyster sauce, spicy, and many more! You'll find this bad boy almost anywhere in Hawaii. It's a perfect treat to take to the beach, a get together, or even a wedding!
2. Loco Moco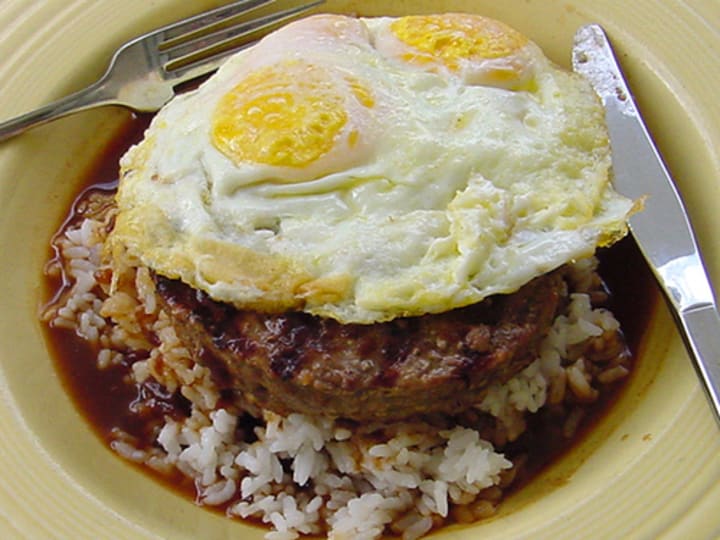 I know what you guys are wondering, a loco moco? What the heck is a loco moco?! Well as you guys can see from the picture, it is very basic and simple. You have your white rice, hamburger patty, sunny side up egg, and last but not least, GRAVY. Many people think that this is an odd combo but once they finally have a bite of this, they take back their words and are like "this is amazing!" This meal is perfect to eat for breakfast, lunch, and dinner. You can also get your loco moco almost anywhere in Hawaii.
3. Spam Musubi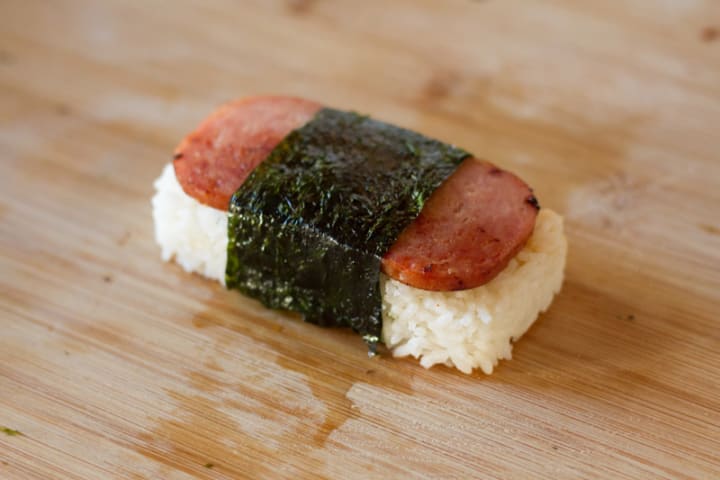 In my opinion, this is one the easiest foods to make at home, the one and only spam musubi. Your spam musubi is made with white rice, spam (obviously), and seaweed. It doesn't have to be white rice; it can be fried rice or rice with furikake. It can be teriyaki spam, or spam with eggs. You can make your spam musubi as many different ways as you want! Perfect to eat on the go, or just for a snack. You can get your spam musubi almost anywhere also.
4. Lau Lau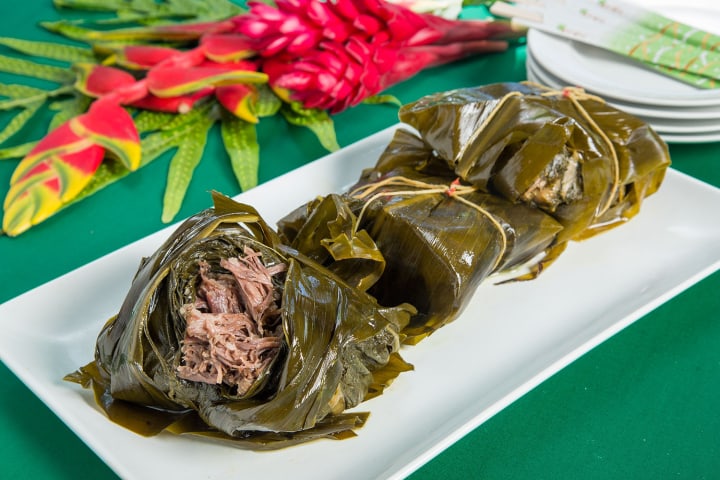 Lau lau is usually prepared with pork but can also be prepared with chicken, beef, and fish. The meats are wrapped in taro leaves and ti leaves. Lau Lau has a slight smokey flavor and is very soft and savory. You can not find this at a 7/11, but you will find this at Hawaiian restaurants and Luaus.
5. Kalua Pig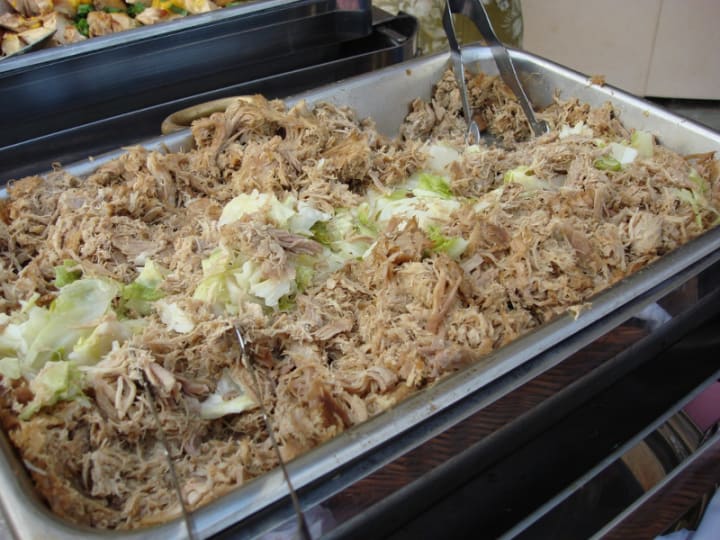 Kalua Pig starts with a whole pig that is placed in a underground pit of hot rocks, banana leaves, and is left to slow cook. Kalua pig comes out very tender with a smokey, salty, flavor. Kalua pig is very delicious to eat with poi, cabbage, rice, and with so many more! You can find this food item at Hawaiian restaurants also!
6. Pipikaula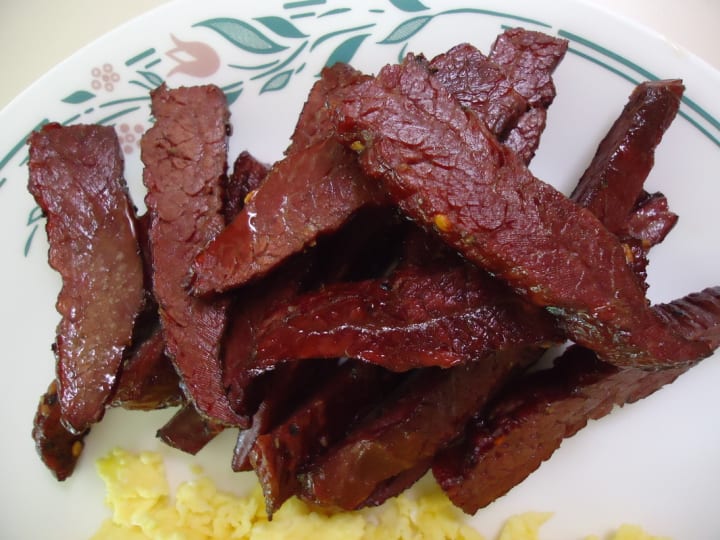 Pipikaula is a smoked and dried meat—it is similar to beef jerky. It can be sweet, salty, chewy, or crispy, depending on how you want it. You can get pipikaula at any Hawaiian restaurants, and also enjoy it with rice or enjoy it on its own.
7. Chicken Long Rice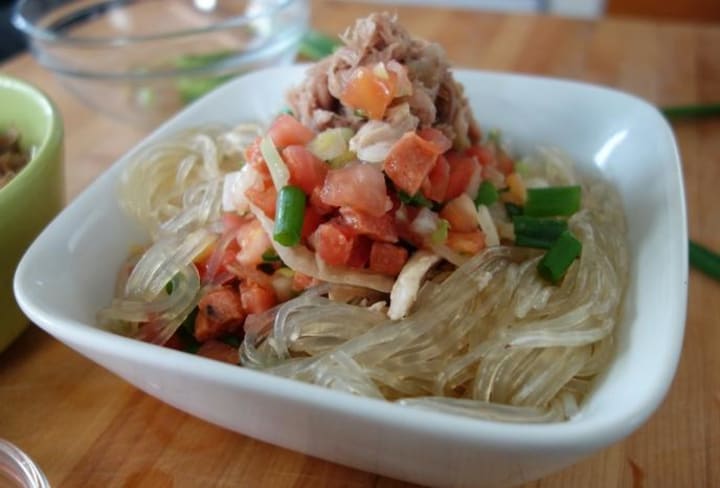 Chicken long rice is another delicious meal added onto this list! Chicken long rice is originally from China but was brought to the Hawaiian islands around the 19th century. The main ingredient is obviously chicken and the long rice is actually the Chinese noodles also known as cellophane noodles.
8. Poi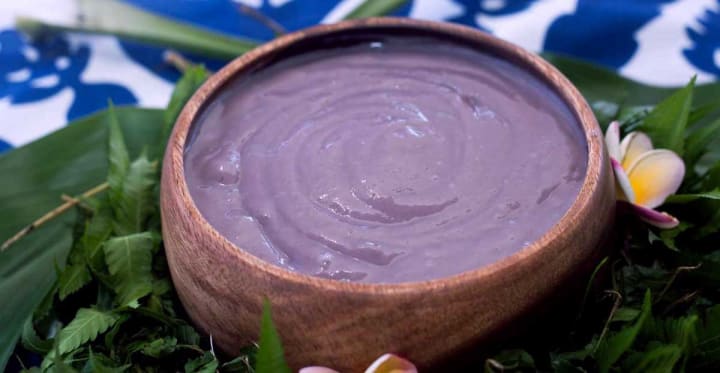 You have seen me mention poi in here earlier. Now let me tell you what poi is! Poi can be steamed or smashed taro then mashed with a stone pestle, gradually adding water until it has a thick, smooth, and sticky. I personally enjoy eating poi with poke and on its own!
9. Kahuku Shrimp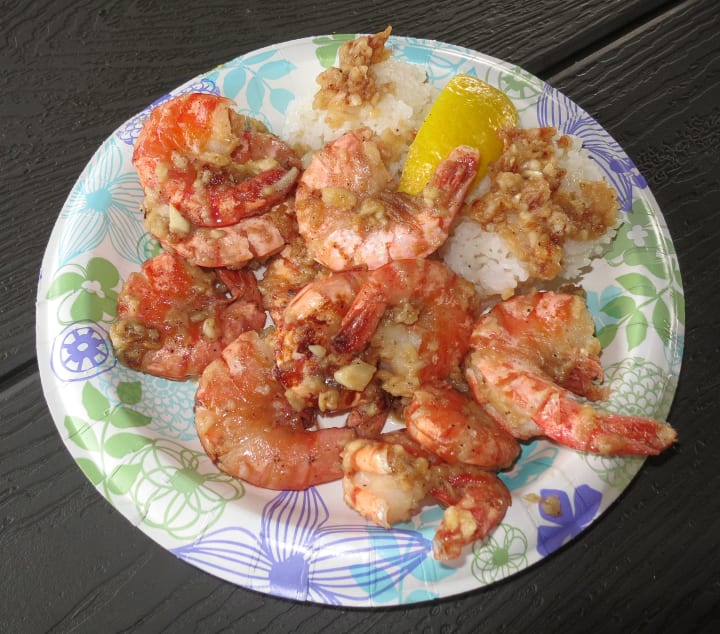 You can't complete your Hawaii trip without visiting North Shore without getting Kahuku garlic shrimp from the shrimp trucks there! What's so unique about Kahuku Shrimp though? They are sweet and fresh. Fun fact, there is a shrimp pond right behind the shrimp trucks also, so you know it's legit!
10. Squid Luau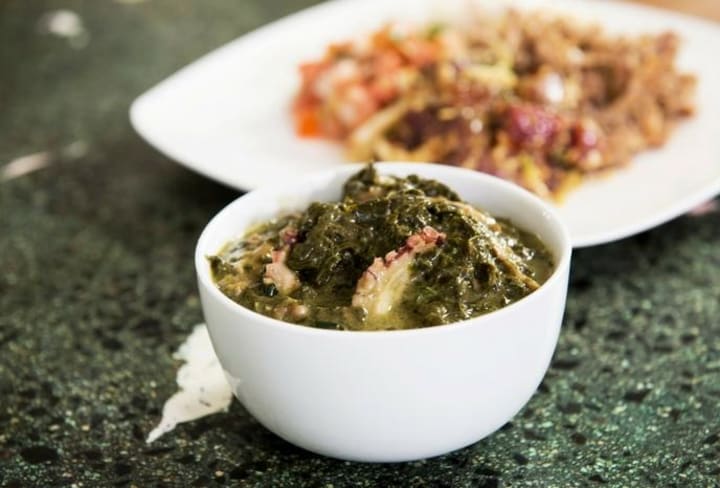 Last but not least, Squid Luau. Squid Luau is made of squid, taro leaves, coconut milk, garlic, water, and Hawaiian salt. Squid Luau is a very traditional dish common at family gathering. Squid Luau has such a unique taste that it is so hard to describe the taste. You just have to taste it yourself.
After you have all of these amazing food, you will have a kanak attack (wanting to take a huge nap). Hawaii has so much more amazing food! Don't take my word for it, ask the locals and try it for yourself! Hawaii sure is such an amazing place to be visiting, or living at. With all the diversity, the Aloha, different cultures, and many things to do, you will never get bored in paradise. After writing this, I sure miss home much more. None of these foods are in a specific order. I just love my hometown and all the amazing food they have there. There are many more foods and I hope you will have an adventure while you are out there having fun and eating all the ONO food they have! Mahalo nui loa! (Thank you very much!)