The Perfect Dinner Party - Celebrating the Joy of Writing
The world of media and entertainment has pivot to video and streaming, but places like Vocal keep the written word alive and well.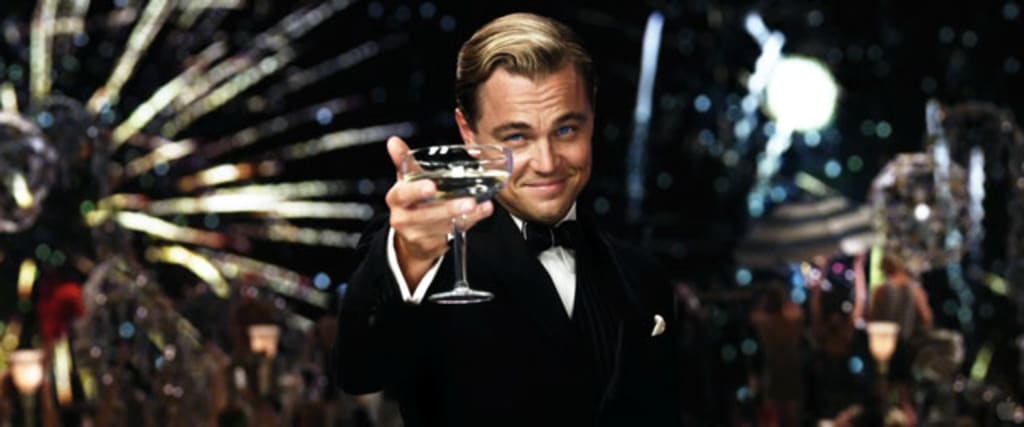 Ever since I discovered writing was something I like to do, my life changed. Seriously, I am not exaggerating on this one. I have always been a fan of pop culture, video games and entertainment in general. I love cinema and I feel so blessed for being alive to witness the live portrayal of my favorite comic book characters or playing in digital worlds where I can lose myself.
Some people say that we are having an over-saturation of comic book films or that video games have lost a little bit of its personal and intimate experience but what did they expect? Comic books have an unlimited amount of content that can easily go on for decades until we see the end of this, and video games have reached the point that they are available to anyone, everywhere. But I digress.
I am always looking for news and information regarding the next video game or casting rumors for the next super hero movie and, honestly, there are pretty good websites out there where I find what I need. But Vocal possess this feeling where everyone is welcome.
At the end of the day, entertainment should be available to everyone and everyone should have the right to provide an opinion, a personal thought or a constructive critique, and in a day and age when instant gratification and the pursuit of the next best thing is what rules nowadays, finding a place where you can feel included and not moving at a 100 miles per hour, is so difficult to find especially in this digital world we live in. Such an oasis is so hard to come by today where you can stop, reflect and enjoy.
That's where Vocal comes in.
I was suffering of diagnosed stress (work related) which was deteriorating areas of my skin, mainly my hands. When I write my articles, I lose myself in the moment and now everyday I'm thinking about my next article. A month later, I noticed that my health and my mood were improving. All in a span of a few months! Now my hands are completely healed and my stress level is under control.
Vocal added more to my passion of all things entertainment and the idea for this challenge, the occasion I want to celebrate, is to thank the Vocal staff and Vocal community for helping me, directly and indirectly, in finding a space where my voice and thoughts can find a safe shelter.
Vocal keeps the balance between original content and up to date information for the daily life and the ever evolving world of entertainment, and somehow it has discovered the coexistence between personal life and the impact of the entertainment culture.
We are the content, and it feels right.
Vocal is like reading a book while listening to your favorite song. Maybe the two of them are not related but your soul finds that inner peace you need to recharge and keep going with your life. You can find all of these amazing and personal experiences from creators and then you can read the thoughts of someone else on the impact of social issues.
The most important aspect of this? It's all written!
People have forgotten the impact reading someone's thoughts have on someone else. That personal touch that only the written word has, can't be compared. I am so grateful for Vocal taking its product towards that direction and have the courage to ask people to write, read and comprehend.
With that said, I want to thank such a distinguished group of people inviting them to a dinner party, and to create this perfect affair, the following personalities will help me organize this for you guys. Enjoy!
1. Wadsworth The Butler (Clue - 1985)
First of all, I need someone to help me organize the whole thing. Wadsworth is the perfect planner for a party. He would be in charge of sending out the invitations and to contact all the guests. He will coordinate the food, entertainment and flow of the affair. The most important thing, Wadsworth will have information at the ready that not even the own guests will know about themselves. You know, in case I need to teach someone a lesson. Not that I would need it, right?
2. Remy (Ratatouille - 2007)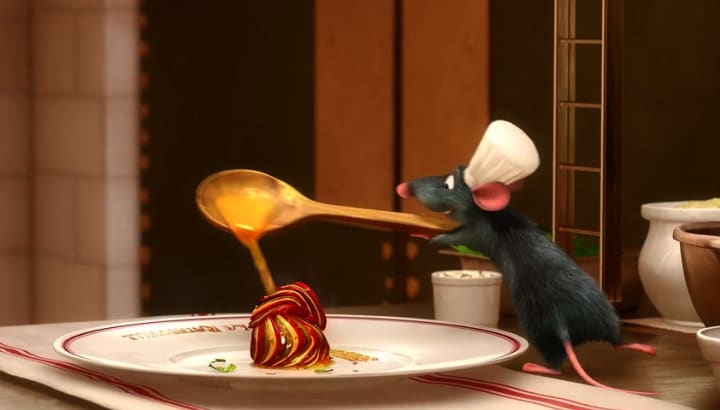 Simply put, if I want to have the best party, I need to offer excellent food and to get the best food, I need the best chef. Enter chef Remy. He knows how to mix flavors and create exquisite dishes. He counts with an army of his brethren that will help him with the high demand and volume of the food required to satisfy every single one of the guests. Who knows, maybe some of you will be transported back to an important moment of your lives by tasting Remy's food. Food with a side of nostalgia, bon appétit!
3. Rick Sanchez (Rick and Morty - Animated Series)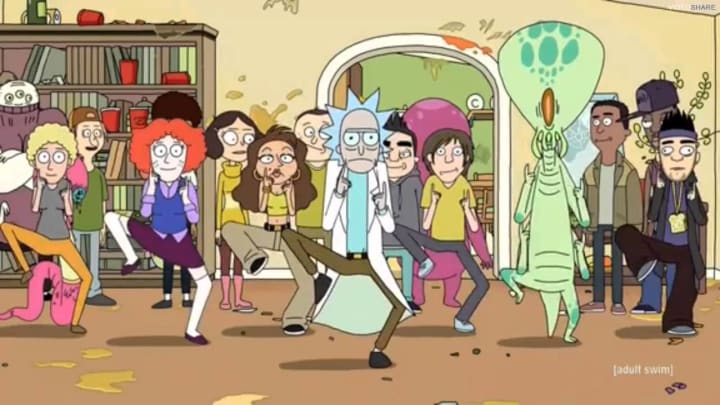 Ok, we are half way there. Of course, a party is not a party without booze or music. That's why I'm inviting Rick Sanchez, [email protected]#!$rs. He is the life of the party. Getting riggity riggity wrecked is guaranteed with Rick in attendance. He will provide hours of entertainment and if we run out of alcohol, he can easily bring more either from another dimension or create some crazy concoction of his own. Booze, dance and fun. The perfect combination to get schwifty.
4. Daniel Day-Lewis (Actor)
Have you been invited to a party where your first thought is "I hope so and so is there" and when you see him or her there, it already made your evening? Well, who better than Daniel Day-Lewis to start the party with a bang. He will be the ice-breaker. He has so many personalities that can literally talk to anyone at the party. You want insightful, meaningful conversation? Lincoln it is. You want to live dangerously and have a blast? Bill 'The Butcher', then. This amazing actor would be the highlight of the evening.
5. Imperator Furiosa (Mad Max Fury Road - 2015)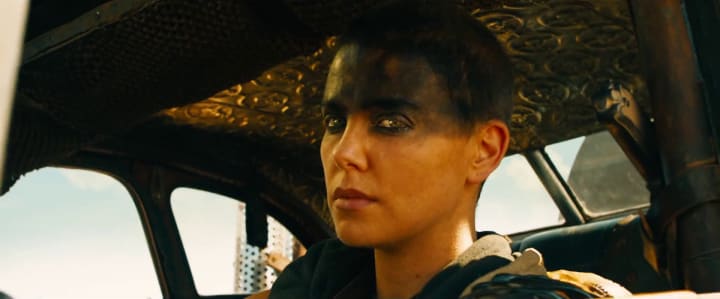 Did you guys have a good time? Thanks for accepting my invitation. Obviously after a crazy night, you are more than welcome to crash at my place but for those that have to reach your home safely, I am not going to let you drive home after god-knows-what Rick gave you to drink. Safety first. That's why I'm having Ms. Furiosa as my designated driver for this evening. Focused, relentless and bad-ass. She will make sure you get home in one piece (or several) but you will get there regardless. Trust me, you won't be in better hands.
Well, there you have it guys. Thank you very much for your time, and again, this party is a thank you note for all involved at Vocal (staff and creators) who made all this possible.
Cheers!
fact or fiction
About the author
Retired Witcher & Gwent ex-champion,
Keeper of the Dalish & useless pop culture references,
Soccer prodigy but then I took an arrow to the knee.
Comics, Film, Sports
IG: jonascasillas7
Twitter:@KirkwallChamp7
Reader insights
Be the first to share your insights about this piece.
Add your insights