The Health Benefits of Avocados
Love or Loathe it!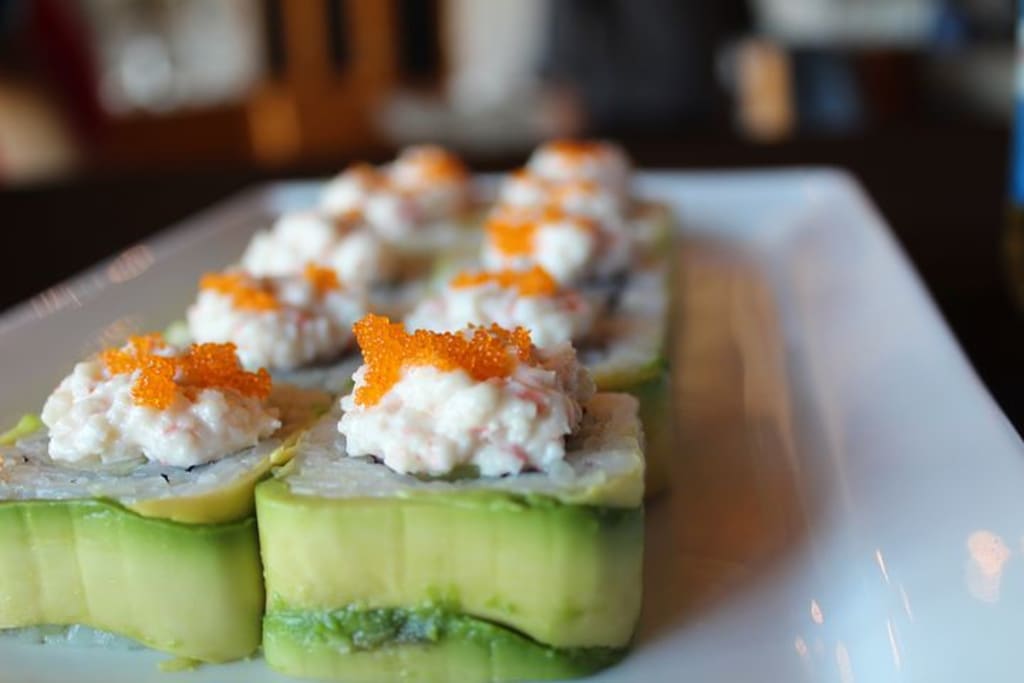 Avocado is a bit like marmite whereas you'll either love it or hate it, I'm not a fan of it personally but I appreciate the ways in which it has been cultivated and used in various forms. Avocado smoothies are readily available and in general avocados are used alongside other ingredients to aid weight loss.
Avocados has key health components it contains monounsaturated fat which increases fullness why it's effective for weight loss and that's because it contains vitamin A, vitamin B, vitamin C, vitamin E, vitamin K, potassium and other nutrients, it is also high in fibre which helps to lower the risk of heart disease, cholesterol, blood pressure, type 2 diabetes, and obesity. Avocados prevents cancer and the antioxidants in them protect your eyes which is all very beneficial.
Avocado and the potential beauty benefits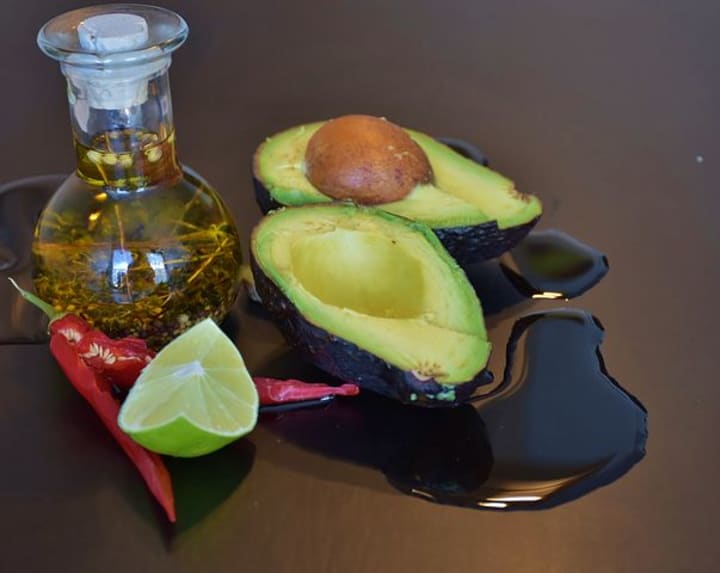 The Avocado oil contains protein, beta carotene, lecithin, fatty acids and filled with antioxidants like beta carotene and vitamins with everything combined it's amazingly great for achieving healthy glowing skin. Avocado moisturises and increases collagen formation and fades, soothes, heals and rejuvenates the skin and it stays flexible. The avocado oil increases collagen metabolism and protects against the damaging UV rays which is quite impressive in itself.
"If you retain nothing else, always remember the most important Rule of Beauty, which is: 'Who cares?' - Tina Fey
Avocado: The Facts and History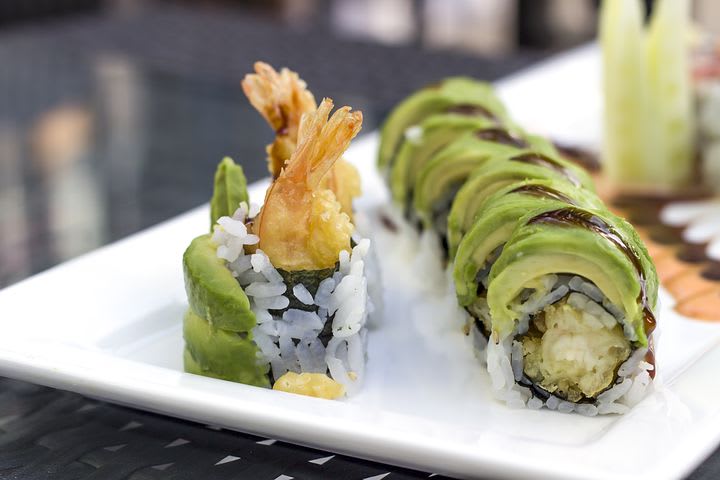 Avocado is a fruit and not a vegetable, it comes from the same family as the Cinnamon, and it's also known as the terms Avocado Pear, Alligator Pear, Vegetable Butter, Butter Beat and Midshipman's Butter. Avocado contains 6g of fat per 50g each serving and originates from Southern Mexico, it's cultivated in the Mediterranean and Tropical climates and exported to United States and many other countries, Avocados are extremely popular in California where 90% are produced with multiple growers, it can take up to 3 to 5 years for the Avocado tree to bear fruit, during the outbreak of the COVID 19 pandemic the avocado farmers were under strict conditions to not harvest anymore due to the restrictions, production and shipping were grounded to a halt in line with most businesses and services at the time, but in the later half of 2020, supply and high demand for avocados meant that in went back in rotation, and it still is as popular as ever.
The negative effects of consuming avocados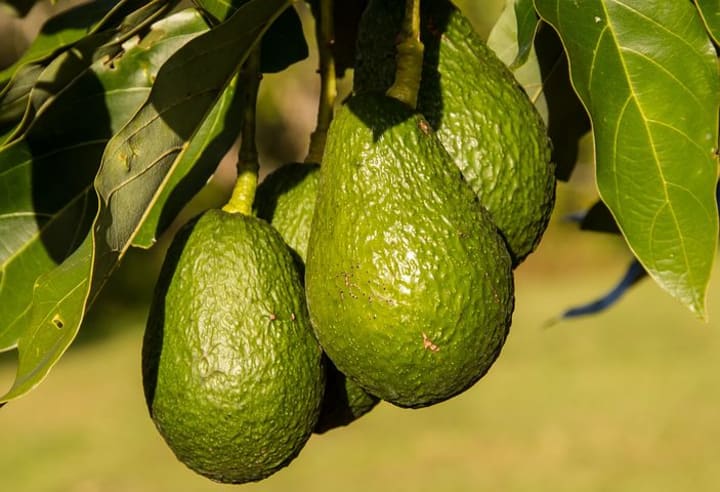 Avocados are best when consumed in smaller doses, eating an excessive amount can result in health concerns. Avocado can produce mouth allergies such as stinging and swelling of the tongue, it also affects people with hypersensitivity and can cause a skin reaction that leads to vomiting. People who are allergic to latex are advised not to consume avocado as they risk a stomach allergy so will vomit or have diarrhoea. Anti-inflammatory medications may be less effective. Pregnant and breastfeeding women are often advised against consuming avocado, because it has been linked to mammary gland damage because it lowers milk production, so it's best to stay away from it.
How to keep avocados fresh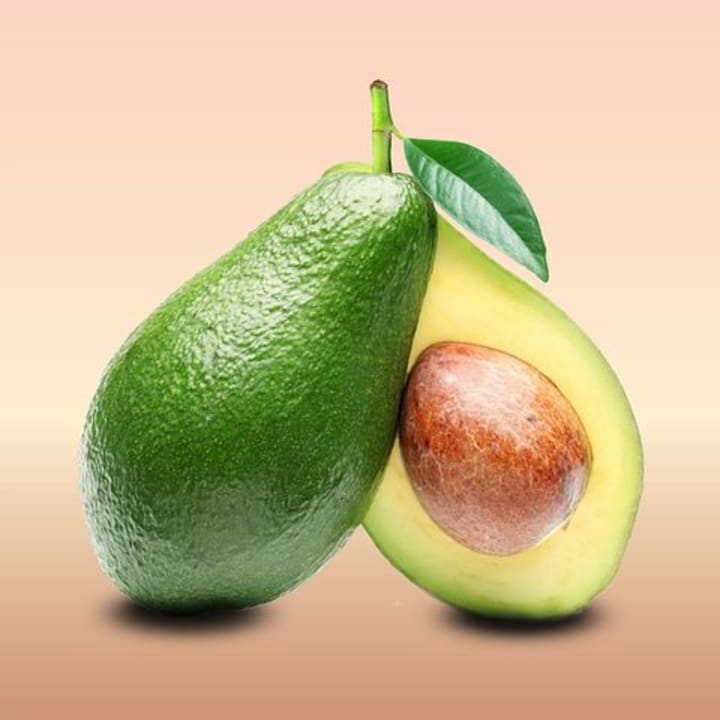 Avocados can be placed on a counter or in a fruit bowl until it is ripe, which will take at least 4 to 5 days, once avocados are ripe it keeps them fresh when vinegar, lemon juice, water or onions is added, then usually it's wrapped in cling film and then placed in the fridge, and advised to eat the avocados within a few days once sliced.
"If you have nothing but love for your avocados and you take joy in turning them into guacamole all you need is someone to share it with."- Jason Miraz
Avocado meals and recipe ideas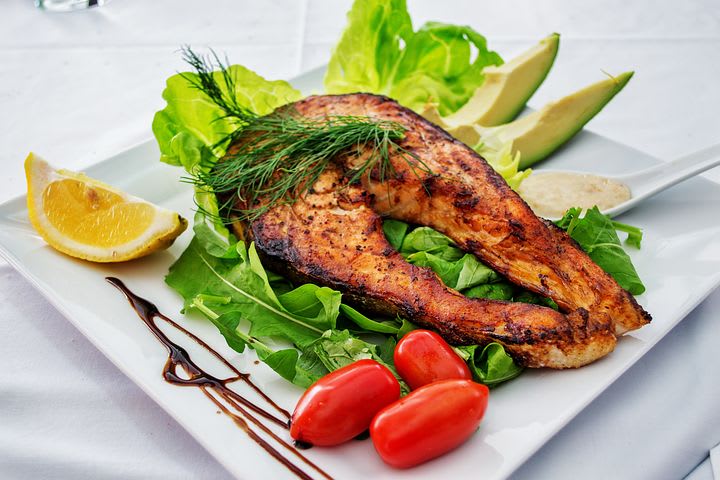 Avocados are great as part of a healthy balanced diet, it's a nutrient booster and high in potassium and contains a huge amount of fibre. Avocados can be added in a pureed mixture with chilli powder, minced garlic, onion, lemon juice, salt and pepper and a little mayonnaise to make guacamole, it can be dipped and eaten with snacks, and it can be spread on toast. Avocados can be diced and added to a salad or blended into smoothies, sometimes avocados are used in desserts, soup, or just chopped in half and just eaten with nothing else added, or it mixed in with other food.
"Food, in the end, in our own tradition, is something holy. It's not about nutrients and calories. It's about sharing. It's about honesty. It's about identity" - Louise Fresco