The Colosseum Was Cool But Cheese Is Better
Foodies' Guide to Rome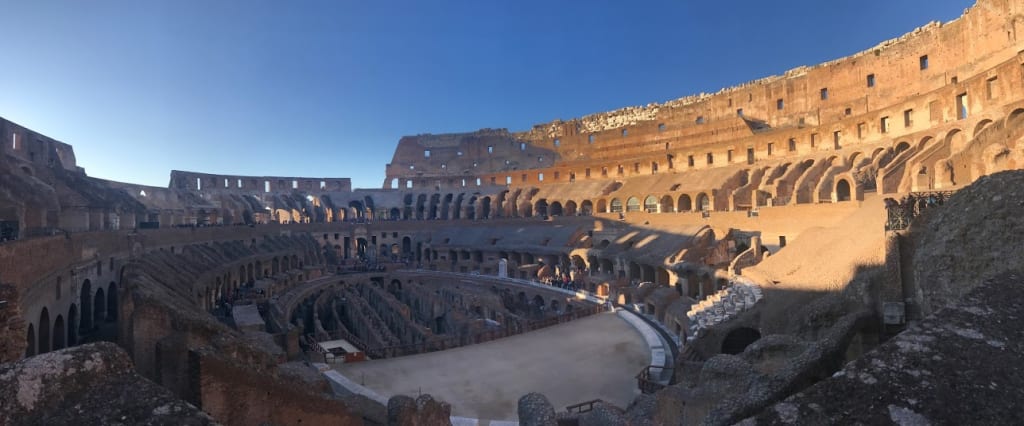 I will admit that I love food more than most people and can claim to be a true turophile (a connoisseur of cheese: a cheese fancier). So I wasn't surprised when no other tourists we spoke to also had a full itinerary of every meal. I mean, I'm all for "going with the flow," but not when you are in the food capital of the world. Seriously, there are people that wait until they are hungry enough and stop to eat. Yes, they could find a diamond in the rough, but chances are they are about to buy overpriced tourist food (cringe). Is it that people don't care about eating the most delicious food as possible or that they don't have access to modern technology??
I assume the latter because people who can't taste the difference between box pasta and handmade pasta should probably drop off the face of the earth. So, for those of you who don't know what Tripadvisor is, or even Google, I have created a list of the places worth going to in Rome (Venice and Florence coming soon). I've even including what to order if you are seeking the best experience possible.
Da Armando al Pantheon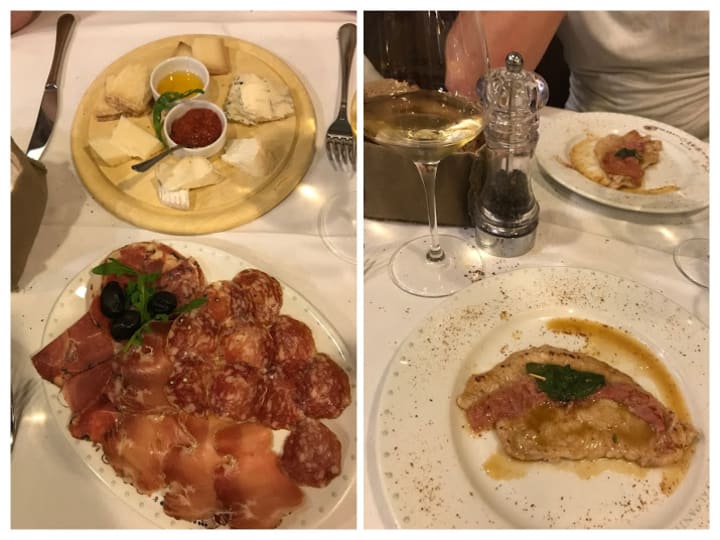 It was obvious that most of the people dining here were locals out for a delicious meal. This restaurant was recommended to me by an Italian chef I had met working at EMP this summer. I trusted that this restaurant would be great and I was not disappointed. Everything we ate was delicious and the service was spot on.
What to order:
Meat and cheese board
Any pasta (We had the special of the day and it was to die for)
Veal (If you like veal you can't skip this)
Wine (Best wine we had. The sommelier was speaking in a different language but whatever he gave us was good)
Mesob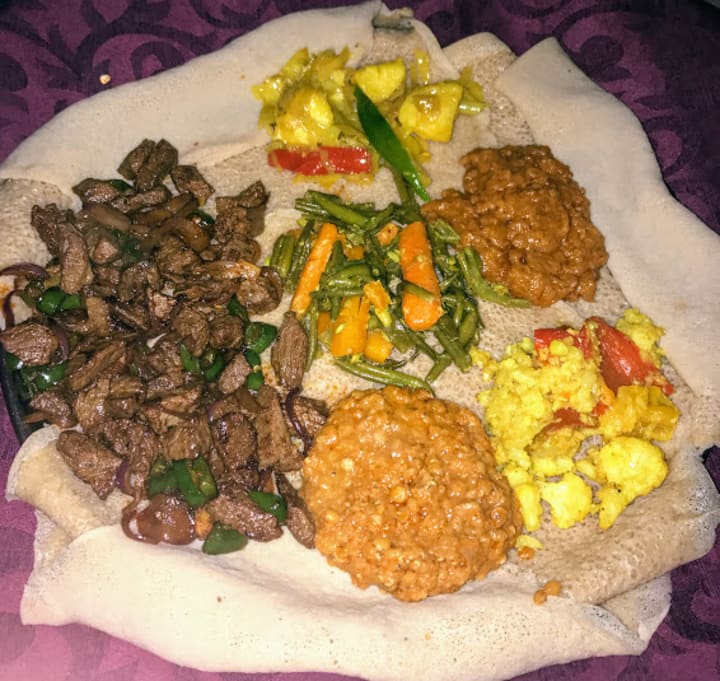 This was an Ethiopian restaurant that I found on Tripadvisor under the "10 best restaurants in Rome." So I figured if an Ethiopian restaurant is on that list it has to be good. I had never had Ethiopian before but it was basically a cross between Indian and Mediterranean food. It was the perfect restaurant to break up 10 days of nonstop Italian food. I could never get tired of the cheese plates but I can't do pasta everyday.
I honestly could not tell you exactly what we ordered but were ordered about 5 dishes. We ordered a spicy steak dish and five other vegetarian dishes. They were mainly composed of legumes, cauliflower, and peppers in different types of curry. They all came out together on this sourdough crepe-like thing. We were then meant to rip the crepe and use it to scoop up curry and meat. Everything we had was delicious and I don't think you could have gone wrong with anything on the menu.
This place was absolutely delicious and a perfect break from Italian food. The only downside was the location. It was definitely in a sketchy neighborhood of Rome (about 40 mins walking away from all attractions). It was fine to walk there, but we decided to take an Uber back to the hotel. I'm sure it would have been completely fine to walk back but it's much nicer to walk through the neighborhoods that have something going on at night.
The Golden Arches
Yes, we did indeed go to McDicks, and I promise you it was worth it. First off, I would like to publicly complain about how inferior McDonalds is in the US compared to any place in Europe (This may become a separate post). Because the food standards in the EU are so much better than the US, the food is not only edible but actually delicious.
So, before I make this post way too long with my many opinions on McDicks, I will tell you the best thing to order when in Rome... at McDonalds.
Beer (Can choose from 3 selections, and can order as many as you want at once)
Cheesy fries
Spicy burger (Even has real jalepiño slices on it)
1955 burger (This thing is stacked. I mean it had bacon, sautéed onions, lettuce, tomato, the whole fucking shebang. You can even "customize your order" which has put us into year 3017)
Espresso (the McCafe was better than half of the other coffee shops we went to in Italy)
Tiramisu
Mcflurry (They literally had a Baci® Perugina flavor)
I highly recommend making this an entire experience. Seriously, there is nothing better than spending 30 euros at McDonalds.
Quelli della Pizza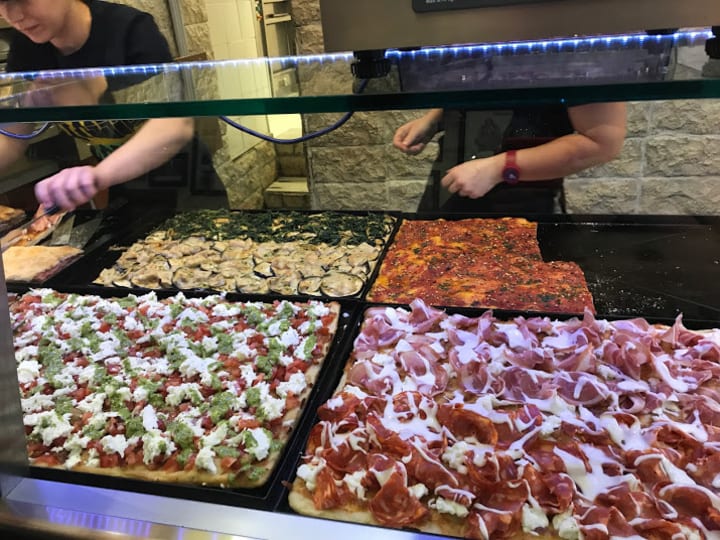 This was one of the few places that we just stumbled upon. We were on our way to a cheese shop (very hungry) and then we saw this:
And so, like any normal person, we got a piece of every pizza you can see in those pictures and washed it down with a double bottle of Heineken. We left full and thoroughly pleased with our diversion.
Cheese
It would be useless for me to describe every single cheese plate that I devoured but I promise that they were all delicious. Here is a list of all the great places to stop at and grab one. (At all of these places, you can also get a panini or meat board as well.)
Pane e Salame
Antica Salumeria
Beppe e I Suoi Formaggi (A bit expensive)
Baguetteria del Fico