The Anti Inflammatory Diet Meal Plan - Life Style Guide - Part 2
Best Practices To Follow On An Anti-Inflammatory Diet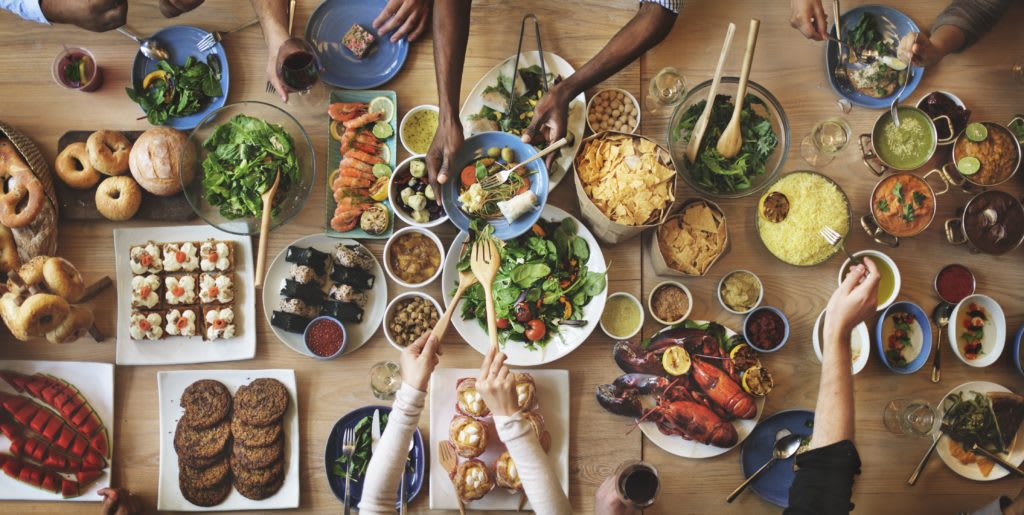 The Anti Inflammatory Diet Meal Plan - Life Style Guide - Part 2
Best Practices To Follow On An Anti-Inflammatory Diet
Now, we have realized after going through the above chapters,  that chronic inflammation contributes to many devastating, chronic illness including Cancer, Parkinson's disease, rheumatoid arthritis, heart disease to name a few.
Follow these principles for optimal health when on an Anti-Inflammatory eating lifestyle.
1. Fiber-rich diet every day!
Fruits like bananas and blueberries; vegetables such as okra, eggplant; and other whole foods are known to be rich in fiber. A fiber-rich diet is a source of phytonutrients that works as an Anti-Inflammation agent.  Minimum 30 gram of fiber intake is recommended every day.
2. Cooked fruits and vegetables daily.
At least 5 cups of vegetables and fruits must be consumed in a day to complete the fiber intake requirement of an anti-inflammatory diet. SO you can have half a cup 9 times throughout the day to fulfil the requirement. You can add spices such as turmeric, cloves, ginger and other spices, to your cooked food in order to increase its anti-inflammatory effects.
3. Consume Both Alliums And Crucifers.
A minimum average of 4-5 servings of Alliums such as garlic, onions, and crucifers such as cabbage, broccoli, mustard greens must be consumed every week. Cruciferous vegetables are right sources fiber, vitamins C, E, and K; several carotenoids, folate, and miners and can reduce the chances of cancer.
These vegetables help to prevent clogged arteries or atherosclerosis that is the main cause of heart attack.
4. Saturated Fat Foods should be 10 Percent Only!
Saturated fat is less healthful as compared to unsaturated fat. Fats provide energy, help to absorb vitamins and minerals. It is recommended to consume saturated fat foods about 10% of your daily calorie intake.
Rich saturated fat includes cheese, palm oil, coconut oil, ice cream, and so on.  Unsaturated fats include avocados, olives, and olive oil, peanut butter and oil, fatty fish like salmon and mackerel, nuts and seeds like almonds, peanuts, cashews, and sesame seeds.
5. Consume Oils with Healthy Fats.
Virgin and extra-virgin olive oil are highly recommended for cooking food. Other beneficial oils include expeller-pressed sunflower, canola and safflower oil. These are the best oils for managing inflammation in the body. We should further consider cooking our food in coconut oil which contains many health benefits.
6. Eat Fish
It is recommended to consume both low-fat fish and cold-water fish that contain healthy fats for a minimum of 3 times in a week.
7. Omega-3 Fatty Acids should be consumed more.
Foods and supplements rich in Omega-3 are easily available. They keep the membranes and surround cells in the body to make it work properly.  Omega 3 fatty acids are a combination of three types of fatty acids ALA, APA and DHA.  Omega-3 fatty acids reduce inflammation and may help lower risk of heart disease, cancer, and arthritis.
8. Cut down on Processed and Refined.
Time and again it has been discussed about the dangers of consuming a high-fructose diet or since its high sodium content contributes to inflammation throughout the body. Avoid refined sugars whenever possible and artificial sweeteners altogether as they can lead to type-2 diabetes, High blood pressure, high uric acid and so much more.
 9. Use spices.
A lot of spices have high anti-inflammatory properties. Hence, they can be used while cooking food. Not only they help in achieving good health, but also in adding a wonderful taste to the food. Some of the spices that can be added to soups and curries are ginger, sage, thyme, rosemary, cloves, cinnamon and turmeric.
Anti-Inflammatory Diet on a Budget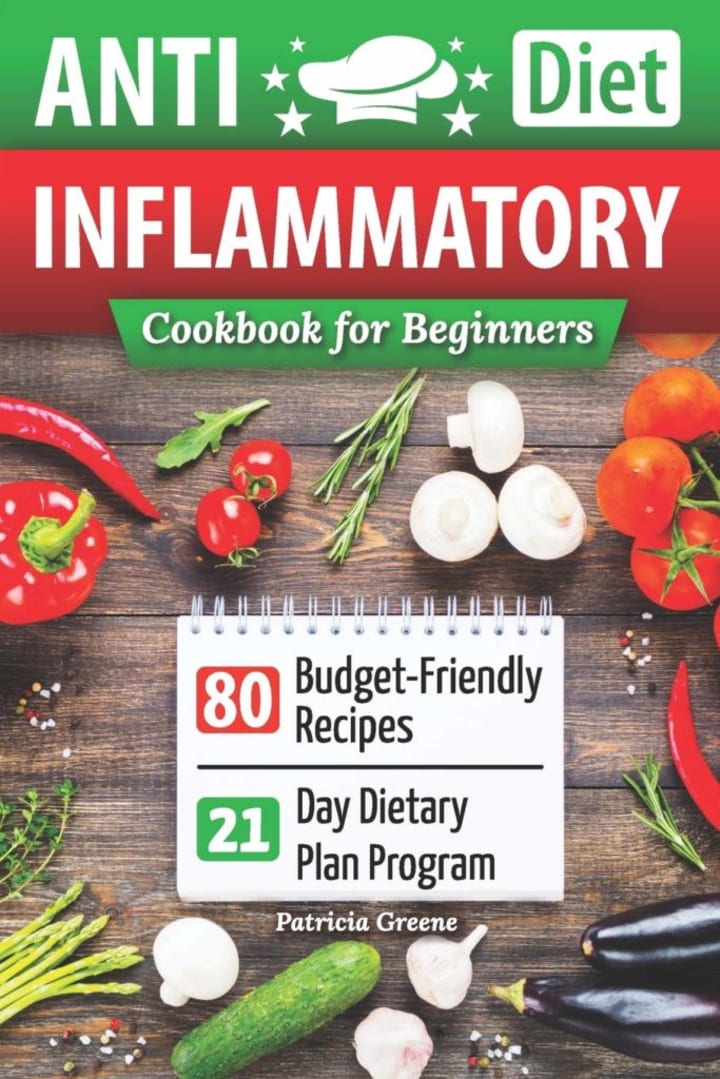 Steps to save cost on an Anti-Inflammatory diet lifestyle.
1. Make the best Choices from Conventional produce!
Organic foods, though costly,  have a lot of health benefits. But to save cost, we can consider conventional foods that may come within our budget. Find out Clean 15 to grab organic foods using fewer pesticides and that too affordable.  Also try Dirty Dozen.
2. You can go for Frozen Items.
Frozen items preserve nutrient density. Crucifers such as Broccoli, blueberries, and other foods like fish can be considered to buy frozen. They can last weeks or months in your freezer.
3. Shop in-season produce from farmers' markets.
Seasonal fruits and vegetables are best in consumption for optimum health benefits.  Seasonal food has high nutrients and easily available at lower prices.
4. More Plants, Less Animal Foods
Plant foods are cheaper as compared to some expensive kind of fish and grass-fed beef. Make a full plate loaded with green leafy veggies, crucifers and quinoa.
5. Intermittent fasting.
Skipping breakfast and lunch once a week helps cleansing your body and you also save some money as well as calories in this way.
6. Storing staples
Buying in bulk some foods incur less cost. Anti-inflammatory foods such as Legumes, olive oil, coconut oil and quinoa can be stocked in more quantity easily. Just be careful about the storage conditions like room temperature, once they are opened.
7. Eat out less.
Cooking at home is more hygienic, healthy and saves you money. Home-cooked meals can be packed for your lunch and dinner when you are at your work.
Is Anti-Inflammatory Diet right for You?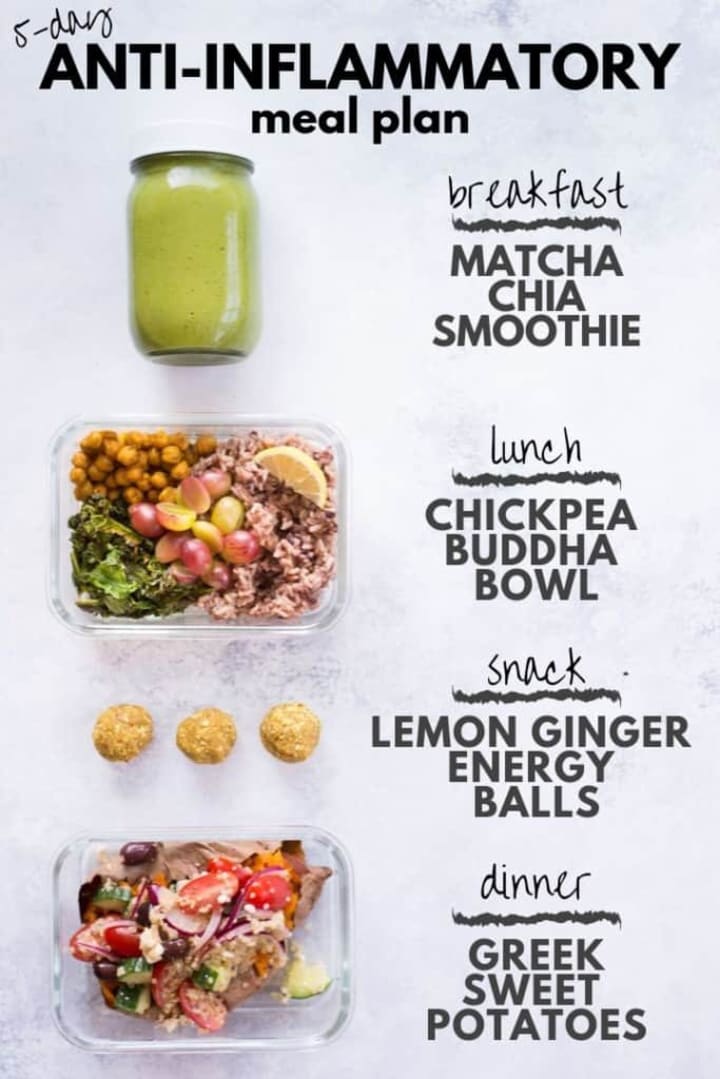 The anti-inflammatory diet has become a necessity for achieving optimal health in today's world. Chronic inflammation has become a critical issue for people and becoming a complicated task to treat by doctors. Some of the chronic illnesses are incurable also. Furthermore, It has also been endorsed by celebrities like Tom Brady and more making it a popular trend. Hence, One needs to have the full information before making important dietary and lifestyle changes.
How does it impact the body?
An anti-inflammatory diet contains antioxidants. Antioxidants are reactive molecules in food that helps to reduce free radicals. Free radicals are molecules that damage cells and cause diseases. Chronic inflammation results in various physical symptoms and causes heart disease, swollen joints, and damage to the lining of the intestines.  Therefore, the intake of a well-balanced Anti-Inflammatory diet is essential.
"It is a cluster of different diets"
There are so many diets that come under the category of an anti-inflammatory diet such as the Mediterranean diet, which is high in fruits and vegetables, whole grains, and healthy oils.
Although an anti-inflammatory diet also includes fatty fish, vegetables and olive oil, the foods that are to be avoided can vary under these diets. There are minor differences like paleo forbids dairy and legumes too; Zone diet forbids all refined grains etc.
Different Methods, One Goal – Reduce Inflammation!
The inflammatory response is minimized by the intake of antioxidants contained in fruits and vegetables. It has been seen that there is a lower level of CRP and Interleukin 6 in the blood of people who follow the Mediterranean Diet. This means minimum inflammation in the boy is CRP is within the range.
Other benefits
Undoubtedly, this diet is beneficial in combating the diseases linked with inflammation,  but at the same time, your life should be very active. Avoiding foods causing inflammation, and having sound sleep is good for all. High energy levels and good mood, improved blood sugar levels, decreased the risk of obesity, heart problems, cancer and reduced cholesterol levels are some great benefits of following this diet.
And even if you simply want to make some good dietary and lifestyle changes, the Anti-Inflammatory approach is the right thing to start. But in case you're experiencing some chronic symptoms of inflammation, it is important to get checked from your healthcare provider.
3 Day Meal Plan with Anti-Inflammatory Recipes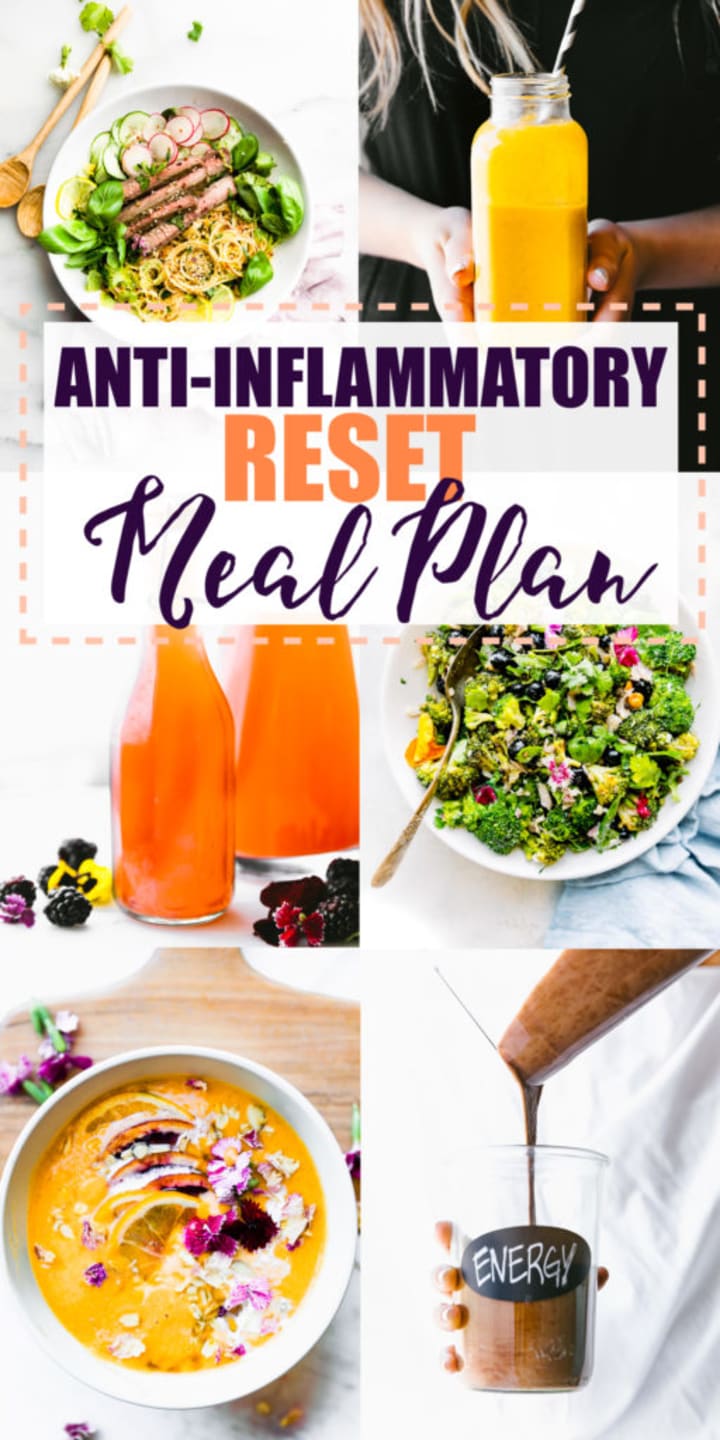 Food has a vital role in controlling inflammation in the body. We have created a 3-day simple meal plan and recipes for your breakfast, lunch and dinner. The recipes have those food ingredients that have high anti-inflammatory properties. They are simple and easy to make.
Day 1
Breakfast: Raspberry Coconut Porridge
Recipe: Ingredients:
5 cups Oats
4 Tablespoons Chia Seed
3-4cups Of Coconut Milk
3 Tablespoons Raw Cacao Mass(Cocoa Powder)
Stevia
Grated Coconut
Raspberries (Fresh Or Frozen)
Grated Dark Chocolate
Maple Syrup
Instructions:
Cook Oats, chia seeds, coconut milk, cacao and stevia together in a saucepan. Simmer over low heat until oats are cooked.
Transfer it into a bowl and top with grated coconut shavings, raspberries, dark chocolate shavings and maple syrup to taste.
Lunch: East Asian Pumpkin Soup
Recipe - Ingredients:
2 Tablespoons Red Curry Paste
4 Cups Mackerel/fish Or Vegetable Broth About 32 Ounces
500 gm Pumpkin cooked and Pureed
1 3/4 Cup Coconut Milk
Parsley For Garnish
Instructions:
Cook the curry paste in a large saucepan over medium heat, for about one minute. Add the broth and the pumpkin puree and stir.
Cook until the soup starts to simmer. Add the coconut milk for about 2 minutes.
Pour into bowls and garnish with a sprinkle of the coconut milk. Garnish with Parsley leaves if preferred.
Dinner: Potatoes in Curry Sauce With Poached Eggs
Recipe - Ingredients:
2 Potatoes
1 Inch Fresh Ginger
4 Cloves Garlic
1 Table spoon Coconut Oil
2 Table spoon Eastern Curry Powder
15 Oz Can Tomato Sauce
4 Large Eggs
1/2 Bunch Fresh Coriander
Instructions
Slice potatoes into 3/4-inch cubes. Place the cubed potatoes in a large pot, add salt and water, cover the pot and bring it up to a boil over high heat. Boil the potatoes till just done.
For the sauce, Peel and grate the ginger and mince the garlic.
Add the ginger, garlic, and coconut oil to a large, deep pan. Sauté the ginger and garlic over medium-low heat until soft. Add the curry powder to the pan and sauté.
Add the tomato sauce to the skillet and stir to combine. Bring to a simmer. Add salt to taste. Now, Add the cooked potatoes to the pan and stir to coat in the sauce. Adjust consistency.
Crack 4 eggs on top of potato curry. Allow the eggs to simmer in the sauce for 6-10 minutes. Garnish with chopped coriander.
Day 2
Breakfast: Very-berry Smoothie
Recipe - Ingredients:
1 Cucumber
¾ Cup Blackberry
3/4 Cup Mandarin Juice
1/2 Cup Raspberries
Blend all the ingredients together. Chill well. Store it in the fridge.
Lunch: Mediterranean sardine Salad
Recipe - Ingredients:
2, 5oz Cans Sardine Packed In Brine, Drained
1/4 cup Mayonnaise
1/4 Cup Chopped Black Olives
2 Tablespoons Minced Onion
2 Tablespoons Chopped bell Peppers
3 Tablespoons Fresh Torn Basil
1 Fillet of Tinned Anchovy
1 Tablespoon Fresh Lemon Juice
Salt And Pepper
Cos Lettuce Leaves
2 Cloves Crushed garlic
2 Tomatoes
Directions
Combine all ingredients in a large bowl excluding tomatoes, and stir. Slice tomatoes into wedges. Add Mediterranean Sardine Salad mixture into the center and serve. You can serve some cos lettuce leaves to add flavor.
Dinner: Turkey Chili Corn Carne
Recipe - Ingredients
1 Tablespoon Coconut Oil
400 grams Lean Minced Turkey
1 Onion Diced
2 Bell Peppers Chopped
2 Can Italian Tomato Sauce
2 Diced Tomatoes
1 Cans Red Kidney Beans
1 small can Slice Jalapeno Peppers
1 Cup Frozen American Corn
2 Tablespoons Paprika Powder
Salt And Crushed Black Pepper
Instructions
Heat the olive oil on medium heat in a wok. Add the onion, bell peppers, tomato sauce, diced tomatoes, beans, jalapeños, corn, paprika powder
Add the turkey. Stir and add salt and pepper to season.
Put the lid and cook (ensuring adequate liquid) on slow for 1 hour. Let the flavors mingle.
Day 3
Breakfast: Spiced  Oatmeal
Recipe - Ingredients:
4 Cups Water
1 Instant Oats
1 1/2 Tbsp. Ground Cinnamon
1/4 Tsp. Ground Coriander
1/4 Tsp. Ground Cloves
1/4 Tsp. Ground Ginger
1/4 Tsp. Ground Allspice
1/8 Tsp. Ground Nutmeg
1/4 Tsp. Ground Cardamom
Maple Syrup To Taste
Instructions:
Cook the oats to for 10 minutes .but include the spices when you add the oats to the water.
Post cooking, add maple syrup to taste.
Lunch: Curly Kale Italian Salad With Grilled Chicken Taco
Recipe - Ingredients:
250 grams Chicken grilled in sandwich griller and sliced
6 Cups Curly Kale, shredded
1 Cup Roma Tomatoes, cubed
40 grams Parmesan Powder
½ soft boiled Egg
1 Clove Garlic, Minced
1/2 Teaspoon English Mustard
1 Teaspoon Maple Syrup
1 Cup sweet lime
1 Ounce Olive Oil
Sea Salt And cracked Black Pepper
2 Mexican Tortillas
Instructions
Take a bowl and combine the half of a soft boiled egg, minced garlic, English mustard, maple syrup, sweet lime, and olive oil. Whisk to make a dressing and Season to taste with salt and pepper.
Add the curly shredded kale, chicken and Roma tomatoes and mix with the dressing and the parmesan powder.
Spread out the two Mexican tortillas. Spread the salad on top of them and drizzle each with parmesan powder.
Roll up the wraps and slice in half. Enjoy!
Dinner: Spiced Crème Du Burry
Ingredients:
1 shallot quartered
3 Garlic cloves
3 Cup cauliflower florets
2 Fennel bulbs chopped and cored
½ Liter bullion, any
1 Tsp Tahini (optional)
1 Tsp Olive Oil
A Pinch of turmeric, cinnamon, black pepper, and fennel seeds, ground
1 Cup Coconut Milk
1 knob ginger (peeled)
Instructions:
In a Pan, place shallots, garlic cloves, and cauliflower florets over medium heat in olive oil. Grill till golden.
Remove from the pan and place in a blender with remaining ingredients to make a puree.
Pour the puree in a large saucepan on medium heat.
Bring to a simmer. Allow Flavors to mingle.
Season with salt and pepper.
Add Coconut Milk to make more creamy.
 Conclusion
When we learn about inflammation, sometimes it can feel annoying because one starts feeling that whatever we eat contributes to chronic inflammation. But when you have the knowledge, you become more capable to limit the amount of inflammation and its effects on your body.
The Anti-Inflammatory diet isn't only meant for people battling chronic inflammation or autoimmune disorders. It is an overall balanced nutritional and wholesome diet to promote total well-being and a healthy, thriving immune system in the body.
An Anti-Inflammatory Diet Check-List That Can Transform Your Life
Overview
Inflammation in simple terms is swelling or pain in any of the body-parts caused as a result of the response by the Immune System to fight infections, wounds and any other damage to tissue. But chronic inflammation causes many diseases like cancer, heart disease, diabetes, arthritis, depression, etc.
To combat inflammation or chronic inflammation, doctors mostly use pharmacology, recommend using anti-inflammatory drugs or creams. Now researchers have found natural foods and plant-based sources having anti-inflammatory properties to reduce inflammation in the body.
The anti-inflammatory diet is not a meal plan, counting calories for fighting with the problems of obesity, rather a nutritional diet that focuses on using natural whole foods and plant-based greens to combat inflammation and protecting you against diseases and keep you healthy.
Anti-Inflammatory diet not only helps to prevent obesity and cancer, but it also provides a number of health benefits like maintaining a healthy heart,  boosting gut health, and even help reducing pain.
It is quite justifiable to claim that the Anti-Inflammatory diet is not only a  "diet"  but a healthy lifestyle. It aims to nourish your body to keep you free of chronic inflammation and keeps you away from diseases.
Acidic Body Vs Alkaline Body
An alkaline body feels energetic, free from joint pain most of the time, and will operate smoothly all the way from its digestive abilities to its overall sense of well-being. An alkaline body tends to crave more healthy, fresh foods and feels great most of the time.
An acidic body, on the other hand, leads to a host of health problems quickly. A single habit of drinking, smoking, eating junk food, and a lack of rest all quickly lead to inflammation.
Our diet and our lifestyle choices are two biggest factors at fighting back against inflammation. To help you feel great and control chronic inflammation in your body, here's a quick checklist to keep with you to make sure you're healthy and fit with a wholesome, nutrient-rich diet.
Highly Inflammatory Foods To Avoid
These highly inflammatory foods should be avoided at all costs. So, go ahead and ditch the habit for sugar, processed and refined grains now. They release harmful toxins and chemicals, cause hormonal imbalances, increase chronic inflammation and lead to severe diseases. Save your life by avoiding these foods:
Meat
Fish
Anything with dairy
Eggs
Alcohol
Nicotine/Drugs
Refined Grains
Processed Soy
Processed Sugars and Artificial sweeteners (corn syrup, sugar, brown sugar, cane sugar, cane juice, dextrose, sucrose, sucralose, aspartame, stevia products with added GMO corn sources such as maltodextrin)
Highly Processed Foods (low-quality cereals, chips, snacks)
Coffee (we suggest an organic, fair-trade and even low-acid coffee if you have to have your daily cup)
Fried Foods
Fast food
Sodas
Energy Drinks
Foods allowed to Eat only Occasionally:
These foods are highly acidic and can cause serious damage, but can be consumed occasionally or once/twice a week. Just remember to check your body for any symptoms after their consumption. If you feel tired, or moody, you might want to avoid them. Just listen to your body and act.
Vinegars (except apple cider vinegar, which is alkaline)
Processed chocolate
Wheat
Roasted nuts and seeds
Roasted nut butters (non-raw)
Soy-based processed proteins (tofu, tempeh, veggie burgers) - Choose whole forms of soy such as miso (fermented) or edamame (shelled green soybeans) instead and try making your own veggie burgers at home.
Non-sprouted or non-soaked grains, except for millet and wild rice
Natural sugars like coconut or maple, agave, etc.
Dried fruits with added sugars or sulphite
Salad dressings
Foods to Eat Generously:
This list of foods is extremely healthy for you! You can consume copious amounts of vegetables, fruits, and leafy greens than others on the list, in your daily diet. Enjoy them. They release important vitamins, minerals, enzymes from mother nature and provide nourishment to not only your body but your soul. Try to fill your diet with these whenever possible in place of foods that provide less nourishment.
Leafy greens
Vegetables
Fruits (all, especially lemons and limes)
Soaked and properly prepared beans and legumes
Plant-based whole food- based (non-GMO, preferably raw) protein powders
Superfoods and green powders
Raw nuts and seeds
Raw nut butter
Dates and Dried Figs (Keep dried fruit to a minimum compared to fresh fruit)
Soaked and/or sprouted grains (especially wild rice and millet, which actually need no soaking or sprouting but are alkaline by nature)
Seaweed (spirulina, nori, kelp, dulse)
Herbal Tea
Apple Cider Vinegar (raw, with the mother)
Sauerkraut and kimchi
Coconut kefir
Water
Green Juices and Smoothies
Liquid alcohol-free stevia or stevia glycerite
Herbs and spices
Sprouts
Some Anti-Inflammatory Lifestyle Changes - To-Do's
Get Plenty of rest.
Exercise Daily to keep your blood and lymph flowing optimally
Develop a habit of calming your mind for a few minutes daily like sitting in solitude, daily walks in nature, relaxation, meditation and/or yoga.
Remember that stress is the biggest reason to develop inflammation in the body as much as your food. Take care of yourself in all forms to experience the benefits of a healthy, anti-inflammatory life, both on and outside your plate. When you take care of both food and lifestyle, you will see a positive change in your overall mind, body and soul.
That's it for the article, like , comment and share with your family. If you really like my work then you can send me a tip as a gift so that I can provide you such content.
diet
About the author
Hello Reader,
My Name is Mustafa Rangoonwala, I am an Holistic Practitioner since last 7+ Years. I am a Graphologist, NLPMP, Reiki Master Practitioner, Ganotherapist and Vastu Consultant.
I have recently joined Vocal..Support me !!!!!!
Reader insights
Be the first to share your insights about this piece.
Add your insights