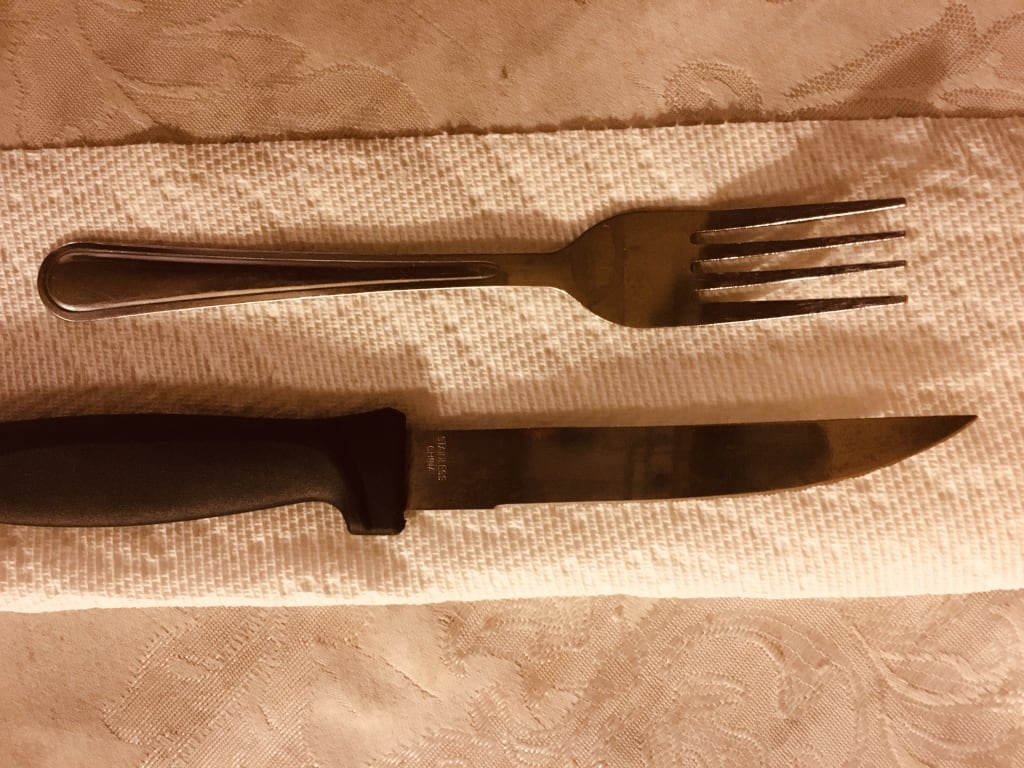 If someone had told me a year ago that I along with everyone else in the world would be living through a global pandemic I never would have believed it. But alas, here we are. The new normal of course is social distancing and continuous mask wearing. No one knows how things will turn out a week from now, a month, a year. You name it. However, one thing is for sure. To be healthy and alive during such strange times is a blessing. And it is for that very reason that I am looking forward to finalizing the details of my dinner party. What dinner party you ask? Well to put it quite simply, it is a special dinner meant to honour the local everyday frontline workers within my neighbourhood.
I`m talking about the men and women who have been working tirelessly to try and save lives inside of the hospital just 10 minutes away from my house. These individuals spend more and more time away from their families risking their own health in order to help others. I see them outside daily whenever I`m out for my morning or afternoon walks. Sometimes I even spot them at the McDonald`s right beside the hospital. They seem so brave to me. Selfless. I hope they know how important and valued they are.
The grocery store about 20 minutes away employs some of the most thoughtful and kind people I have ever met. These are the front line workers who in my opinion don`t get the kind of recognition or thanks that they deserve. Whenever I am in the store to shop, the shelves are usually fully stocked. Ask a question and they answer it with a smile. No harshness or aggravation. Cashiers check customers out in a calm and efficient manner even when customers themselves can become somewhat rude or unkind.
These men and women work long shifts to keep us fed along with their families. They to deserve our respect and appreciation because their role helps to ensure our survival. Let us never take them for granted. The guest list for my dinner party is comprised of both medical workers and grocery store staff. I have invited three nurses and three doctors from the emergency department of my local hospital along with three grocery store cashiers and three stock personnel. The dinner party will take place on Sunday September 27 at 6:00 pm at my cousin`s house.
The large dining room is perfect for the guests and the spacious living room is great for some dancing and entertainment. Since the dining room has accents of a soft and subtle yellow, I will further highlight this by draping some lights around portions of the wall. Not too bright, but appropriate and relaxing enough for a sit down dinner. There will be a few blue candles at the table with beautiful silver wear and white cloth napkins. The chairs are black with small splashes of red and yellow detailing with comfort cushions for comfortable seating. The wall of the living room is painted a beautiful calm turquoise with extra clutter and furniture moved away for dance and movement.
Dinner will be a Caribbean and Italian fusion. Appetizers will start with shrimp fish cakes made by me as well as a fresh cucumber and watermelon salad. The main course will be that of spaghetti (vegetarian and non-vegetarian), jerk smoked salmon, Trinidadian macaroni pie, and for desert crème brulee. There will be a DJ on hand playing a mix of 90s music, today`s top 40, and some 80s hits. I want to be able to ensure that my guests have an amazing time at this dinner party. The attire is that of semi-formal. The point of this event is to show gratitude to those frontline workers who work hard to help protect us. I want them to feel appreciated as well as loved by their fellow neighbour. To take their minds away from the everyday stresses of work and to remind them to laugh and have fun despite the tough times we are living in because they are more than deserving.
fact or fiction
About the author
Cassandra is a child and youth counsellor with many hats including singer, songwriter and screenplay writer.
Reader insights
Be the first to share your insights about this piece.
Add your insights