Tabitha Brown
Actress & Vegan Food Influencer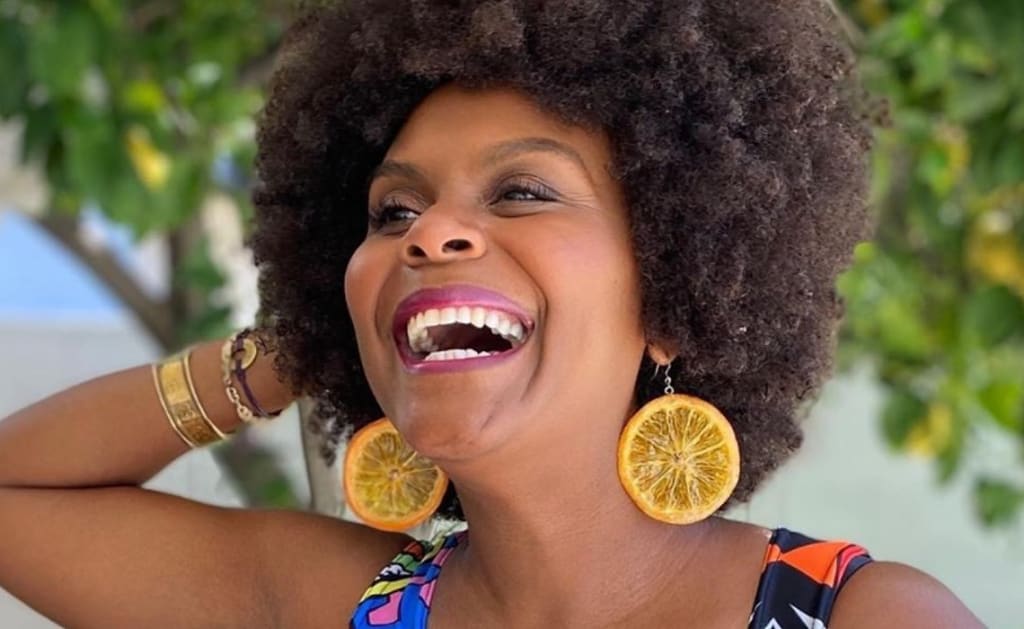 Tabitha Brown
Authentic.... Talented..... and Unique... are just a few words to describe Tabitha Brown, one of many black inspiring woman in business. I admire her. She is an exceptional actress, starring on multiple tv sitcoms such as The Ellen Degeneres Show, (NBC) Will &Grace and many more to name a few. Tabitha is also an inspirational speaker and loves to travel around the world to speak to different people about her life and how eating plant-based saved her life. Not to mention she is a vegan food influencer! She has multiple partnerships and collaborations, including a partnership with Whole Foods Market.
What I admire about her the most is that she is a vegan food influencer. She gives the best and honest reviews when it comes to Vegan foods. Have you ever tasted deviled eggs?? Well if you haven't, then they are basically eggs stuffed with a yolk mixture and other ingredients added. (Check out the picture below.)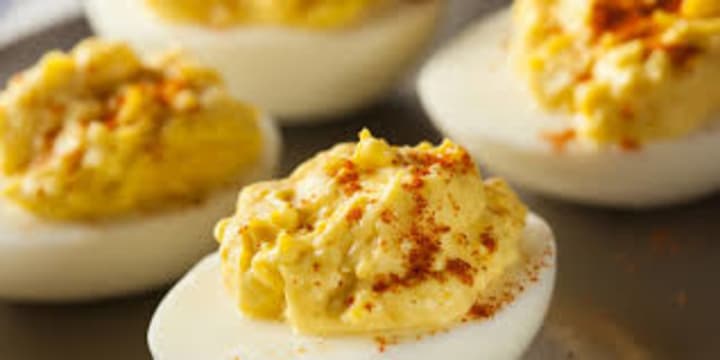 Don't get hungry on me yet, because there is more! Tabitha Brown invented the Vegan aka cruelty free aka "No chickens were harmed" recipe for the deviled eggs! They used to be my go to appetizers but... being vegan going on two years now, I thought I wouldn't ever be able to get that deviled eggs taste again. Until one day, Tabitha uploads a video of her recipe of her "Vegan Saved Eggs" and believe it or not, her video went viral! Everyone is now trying it. (A link to her video is below)
She dreamed of the this recipe! Now that in itself is pure guidance from God! Sometimes I can't remember my dreams, especially food dreams. As shown in the video, she well crafted the recipe to match what she was going for all from one dream. That's a great example of your dreams coming true! With this video she has also inspired me to keep a dream journal and to act on the callings I've been sent to do. She has also opened my mind to a place that I can comfortably say, being vegan is not complicated at all! It actually shows you how creative you are! Especially if your love for animals are eating cruelty-free, then you would be also willing to try vegan recipes that oddly tastes like the "original" thing.
Being a woman of color who is not only an actress, but also a speaker and vegan food influencer are some things are hope to achieve in this lifetime. I love her personality! Seeing that she is an aquarius, which is my moon sign by the way, she is very honest when it comes to what she takes serious. Creating vegan meals was very boring until I came across her various recipes on her youtube channel. I love how she doesn't use unknown ingredients but various ingredients that we have in our kitchen on a daily basis.
Tabitha has inspired me in so many ways! From creating my own vegan food youtube channel and starting a small vegan food business to building the confidence to become an inspirational speaker. Tabitha is a great woman to look up to and did I mention her energy??! She is awesome! In the mist of it all, she is a wife and mother. There isn't many black women entreprenuers that supports the cruelty free movement like she does and that's what makes her stand out to me! Great health = Great energy!! With her being an inspiration to me, I took it upon myself to try out the "Vegan Saved Eggs" myself and they turned out great! The kids love it too! (This is my finished product below)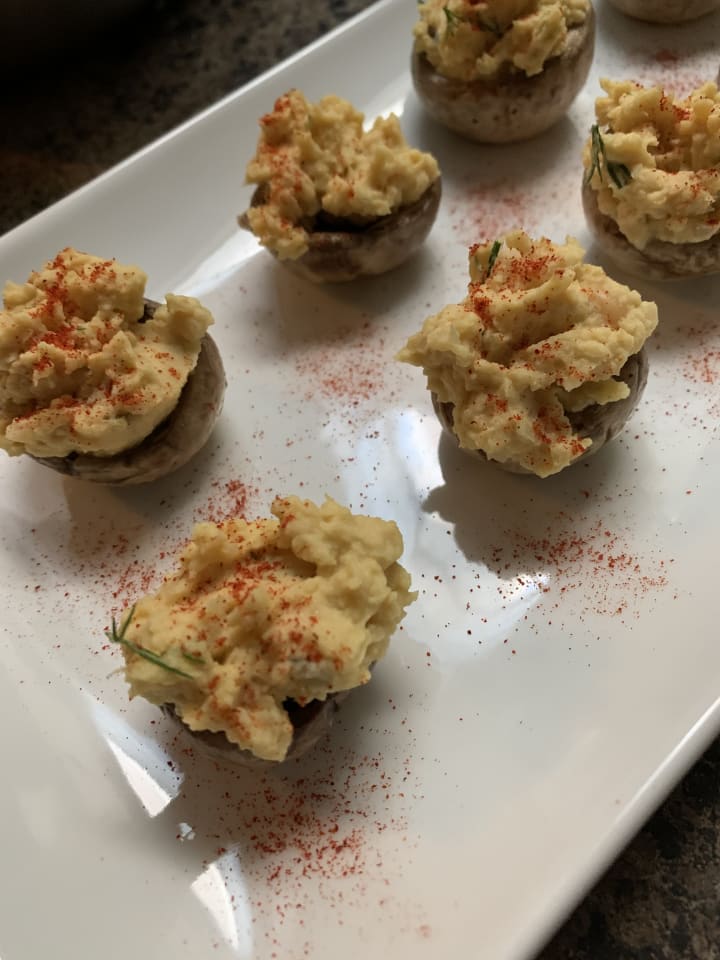 To sum things up, Tabitha has inspired me in so many ways! Me, being a mother of two and vegan at that, I appreciate her videos and is very much grateful for the influence she has on the vegan community.
One last question, are you going to try her "Vegan Saved Eggs" recipe?