Summer Foods Of Indulgence
All-inclusive vacation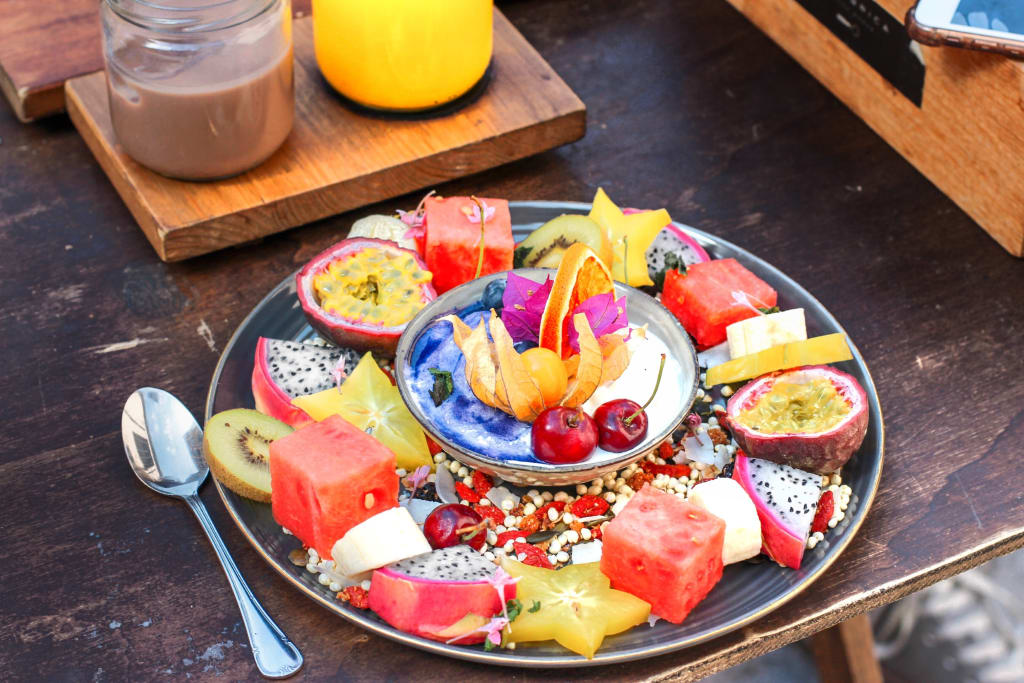 Let me take you through an exotic summer food journey experience you must try someday that I promise you will never forget. After all, you are what you eat.
I remember the breezy summer vacations during my youth when my family used to take me to Mexico. Elegant-built resorts facing granular white sand beaches and turquoise waters. Tranquil oceanic waves splash the feet of competitive volleyballers playing in the sunset as they sip down slushy exotic pineapple beverages to quench their thirst.
In the backdrop of the competition, there I am resting after a beachside walk, rocking in a hammock sipping a non-alcoholic strawberry-infused pina colada to the sound of crashing waves during lunch hours as beach chefs prepare irresistible scented lunch meals. The sound of my growling stomach would literally want to send you sleepwalking to their BBQ stations to watch dripping marination strike charcoal-grilled meats and vegetables. Deciding to indulge in juicy BBQ chicken sided with garlic-infused mashed potatoes and gravy, you almost felt like eating till you drop as if you were a dog at mercy of endless meat treats handed down by its owner.
Taking a break to surf the waves, swim, and shake off the meal, I swear like two hours later, the chefs would call out from a distance that burgers, hot dogs, and fries were now ready to serve. Unable to resist a juicy double patty burger dripping with saltated mushrooms, teriyaki sauce, and shredded lettuce coupled with a side of crispy restaurant-style fries, you almost felt like a king served on the beach. Escaping the sight of food between lunch and supper, we would leave our resort to engage in various exertions outside in order to burn off calories from the amazing lunch meal that made you feel like sleeping because you overate your heart out.
Returning back to the resort hours later, the scent of supper awaiting within the international buffet would send me racing to seek a table for my family to lounge at. Requesting from the server as they came by "Banana Mama and Fruit Passion" as our meal drinks, sipping the taste of natural blended fruit in a drink as opposed to artificial fruit flavors is a memory you'll never forget. Heading over to the buffet after quenching my thirst, it was shocking to witness nearly 200 dishes of sizzling meats, vegetables, soups, fruits, salads, desserts, and carbohydrate varieties to choose from. Selecting tender roast beef and mouth-watering sirloin steak covered with exotic brown gravy, baked potatoes stuffed with melted cheese, and grilled fish marinated to perfection in a lemon and herbal sauce, it was like a summer food lover's dream come true.
Taking a second round I decided to indulge in fire-baked pizza dripping with fresh mozzarella cheese gushing from its crust. Unable to resist the urge, I chose a slice of smokin' sweet Hawaiian pizza and a slice of chicken fiesta pizza covered in mushrooms and red peppers. As a complementary side, I chose steaming cream of mushroom and broccoli soup in an elegant vase-like bowl. The viscosity of the soup on my tongue felt like an entire meal on its own, but again the summer scent of resort flowers and oceanic breeze nearby as you ate would insist you dare to attempt engulfing dessert.
Selecting mango and vanilla ice cream with glazing caramel and apple sauce sprinkled in gummy bears and M & M's, you almost felt like you owned your own candy shop along the beach. Unconsciously I found myself at the mercy of sugar's tasteful delight which any kid could not resist, yet adults would feel guilty of. Think you've escaped the sugar rush, let's head out on a journey into the jungles to take a ride on touring ATVs and Quads at night as guides insist you try their native fruity marshmallows roasted on their campfires.
Returning back to the resort at night to catch live shows of imitated Michael Jackson on stage, I remember sipping lemon sprite with chunks of real strawberries and pineapples inside as I played ping pong with fun US tourists near the stage. Heading back to our room at night, I swear there was literally every pop drink a kid could ever dream about and many alcoholic beverages adults would love to have at a house party.
Awakening the next morning, breakfast options at an ocean-facing buffet would blow your mind in wonder. Custom-made omelets any way you like, just let the chef know the number of eggs and if you like it sunny side up or any other way. Literally, every kind of meat or vegetable could have been added by the chef like ham, sausage, mushrooms, and peppers. Coupled with optional side dishes of hashbrowns, pancakes, and literally every kind of syrup imaginable like caramel, strawberry, and chocolate, I chose to rotate each day selecting the sweet options one day and then the non-sweet egg varieties the next day throughout the entire seven-night stay.
Hold on I'm not done yet, how can you not leave room for fresh summer-grown coconut, mangoes, hot apple pie, fruit-bursting muffins, donuts, and delights as you listen to Mexicans wearing sombreros play live music in the backdrop. The resort amenities coupled with the all-inclusive food and drink experience is something truly memorable that every human being must try and definitely deserves as a summer vacation treat.
humanity
About the author
Please check our epic kindle fantasy book store of nearly 10000 characters inhabiting 34 civilizational planets at:
https://www.amazon.com/s?i=digital-text&rh=p_27%3ALouay+Shakuri&s=relevancerank&text=Louay+Shakuri&ref=dp_byline_sr_ebooks_1
Reader insights
Be the first to share your insights about this piece.
Add your insights