Old Town Alexandria for Foodies
Virtual Food Tour.
I'm one of the lucky ones who could call Alexandria Old Town home at some point in my life. It's been a bit less than a year since we moved more south , just about 40 minutes further down Virginia and there's not a day that I don't miss Alexandria.
Okay, let's be honest. I loved the vibe, I loved the little sparkly lights up in the trees and the waterfront was pretty cool as well. But the thing I miss the most about the Old Town is definitely its food. Restaurants, cafes, bars and Irish pubs. All of that makes Alexandria unforgettable and one of the best memories of living in DC area.
Breakfast
1. The Executive Diner
Yes, it is a diner but definitely an upgraded version. It looks kinda fancy and is probably a bit more expensive than a regular diner but I would sell my soul to taste that Arnold Palmer just one more time. If you asked my husband he'd recommend you an Executive Breakfast Platter that consists of eggs, bacon, sausage, French toast or pancakes, a toast and home fries. That's a lot of food for one person! And all of it is absolutely delicious! If it comes to me I shifted a lot between French toast with berries, pancakes, waffles, eggs Benedict, breakfast burrito, etc. It was one of very few places where I loved trying whatever they had to offer. Usually I stick to my favorites but for some reason I loved mixing it up at the Executive.
2. Fontaine Caffe & Creperie
Even fancier, even more expensive. Yet definitely worth it! Well, as long as you love good old European crepes. And I hope you do! Because that's my ultimate breakfast food. You can have it sweet, you can have it savory. You can have a bunch of Nutella inside of it or on top of it. But then you can add tomato sauce or ranch with your mushroom and spinach one. So many choices! And that's what Fontaine offers. Very small and cozy. Very French. What's there not to love? They also organize some cooking classes and other events from time to time and I will not hesitate to call it the ultimate date spot!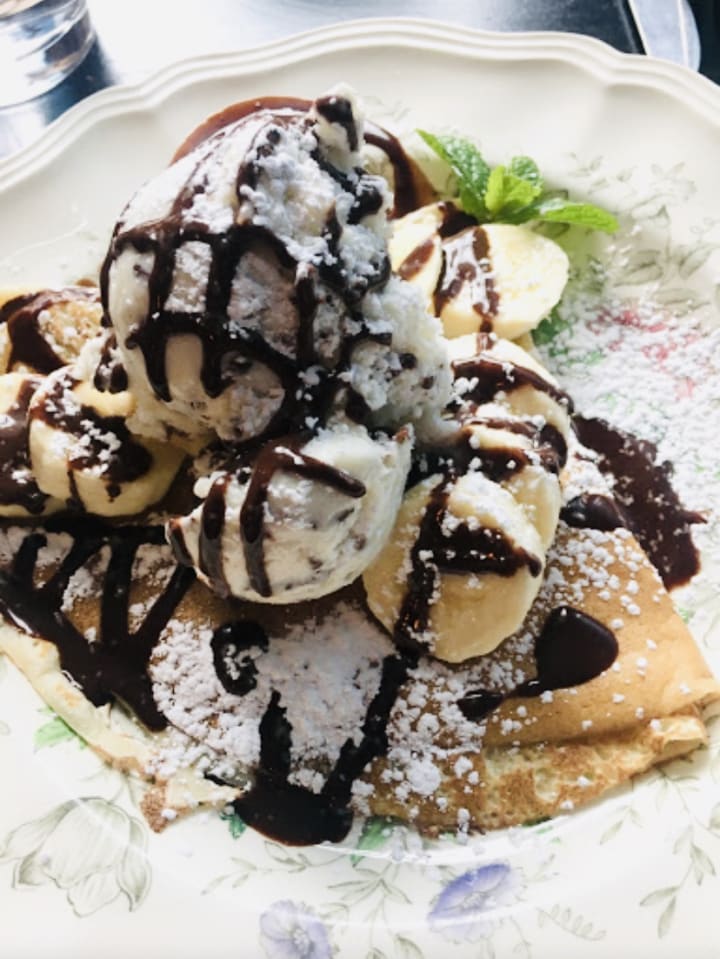 3. Java
Not fancy and not really expensive either. My favorite spot, honestly! The waitresses are like 60-80 years old and the whole place feels like we are anywhere else but trendy Alexandria. White cloths on the tables, usually very slow service and the most amazing home fries ever! This place has got its charm, no one can deny that! After a few visits my husband and I were well known in the restaurant, always greeted with a smile by an old lady who was a waitress. True, she was incredibly slow but also gave this place a completely different vibe than any other place in Old Town! It kind of felt like we were in the countryside or 20 years back and we were the only young couple over there which made this place even more original. Eggs benedict- to die for! Eggs florentine- awesome! I didn't really try other stuff besides their gelato and that was truly delicious as well!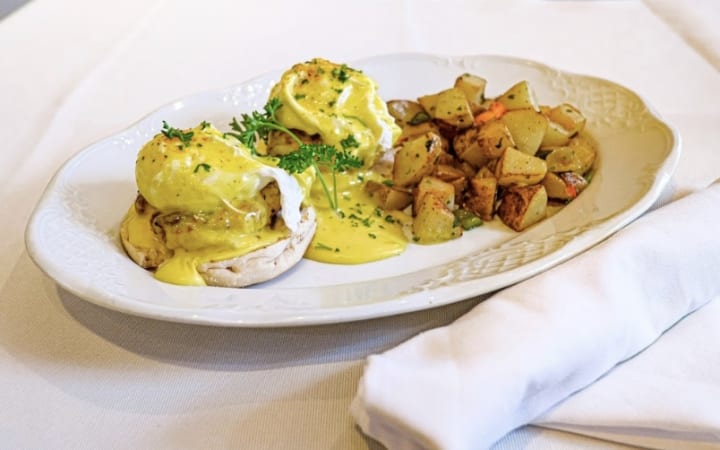 Lunch & Dinner
If it comes to lunch all the spots above are good for that too! But my dinner spots are waaaay different. Some of them make good lunch food as well. Honestly you can mix and match all of them, after all it's a virtual food tour!
1. La Tasca
Warning: EXPENSIVE! To be honest my husband hates it but for some reason I love it. They've got really good food and a really cool vibe but they are quite pricey. My recommendation? Hit the happy hour! During the happy hour you can get tapas for as low as 3 for $9 and a full glass of delicious Sangria for $3-5 (choice of 9 different kinds) . Also there are some lunch options that offer all you can eat tapas for $29 per person. I know, that's not cheap at all! But if you're feeling fancy, wanna go on a nice romantic date with some good wine and a table full of food, that would be my choice!
2. Pizzeria Paradiso
Less expensive but not there yet. Pizzeria Paradiso is a nice date out spot as well. It's definitely cheaper than La Tasca and after all it's a pizza place but it's definitely not a budget-savvy option! If you're willing to share a pizza tho and order bruschetta as an appetizer it's not gonna get that expensive and for the average person that's enough food for a good light dinner! I have to admit, their pizza and bruschetta are definitely musts! Very Italian style, no American bull... (besides beer) :)
3. Lena's Wood-Fired Pizza & Tap
So we're going down with prices. Cheaper, more affordable , I'd say medium priced. A bit further from the King Street (main street in Old Town) but still a pretty decent spot. I liked the vibe but to be honest we never ate inside, we usually got a take out. Service was super nice, one time they mixed up our pizzas so we got some amazing appetizers for free. I recommend their spinach-artichoke dip. Absolutely delicious! Their pizza is pretty good too!
4. Dos Amigos
And we're getting cheaper! Great Mexican food for a decent price with plenty of margaritas to make your night better! I tried their mohito and it was really good. Super nice service and this awesome feeling of community that sometimes we get in Mexican restaurants. It's a true, loud and busy cantina. Perfect for a casual date or a night out with friends!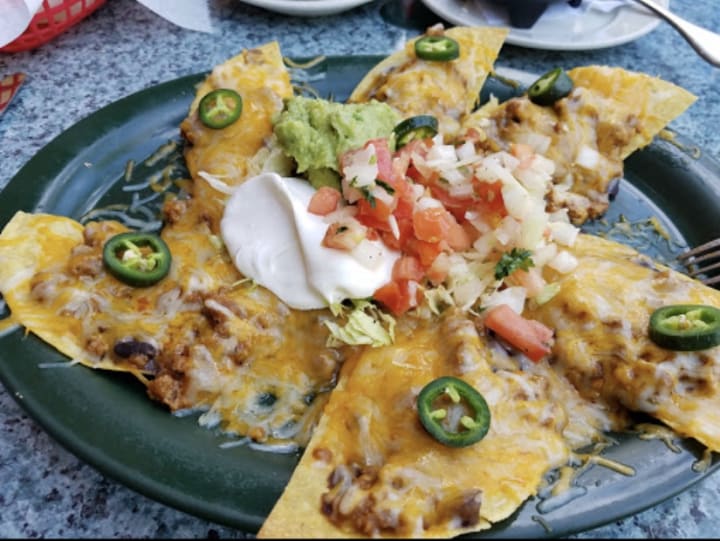 5. Don Taco
Last but not least. Actually... the best! Don Taco is absolutely my favorite place in all Alexandria and it's for a reason! Amazing tacos, great prices, best margaritas ever and what's most important: fried Oreos with ice cream! For a price of $2-5 each you get a choice of many (I mean MANY) tacos. From vegetarian through shrimp to pulled pork. My favorite? Fried avocado! Second to best? Spicy mushroom! Open until 2AM every day, perfect for a late night snack. Although somehow it became my favorite brunch spot too! Oh, I miss those $2 mimosas at 11 in the morning...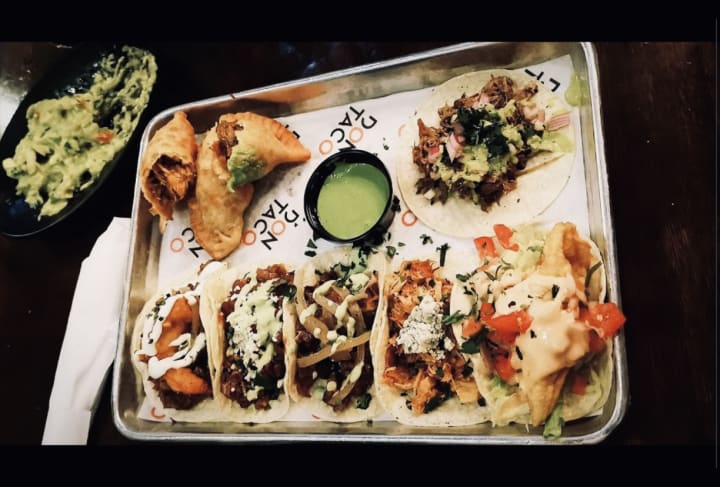 If you ask me what to do in Alexandria Old Town, I'll be honest: EAT. The waterfront is great, the little buildings are cute but in the end it's an ultimate eat/shop kind of neighborhood. It's not cheap but very fun! Most of my favorite date nights were right there. Late night ice cream (or margaritas), life shows at Irish pubs and young irresponsible people riding scooters in the middle of the streets. All of that makes my memory of Alexandria seem like a completely different life. A life full of crazy joy and careless behaviors. A life when along with my boyfriend I'd leave another bar in the middle of the rain storm, take off our t-shirts and run back home half naked screaming our throats out. Alexandria was our youth. And it will always be a place I once called home.