Nino's Home: The Most Straight-Forward Cooking Channel on YouTube
Soothing ASMR, a silent host, an adorable kitty and recipes even I can manage.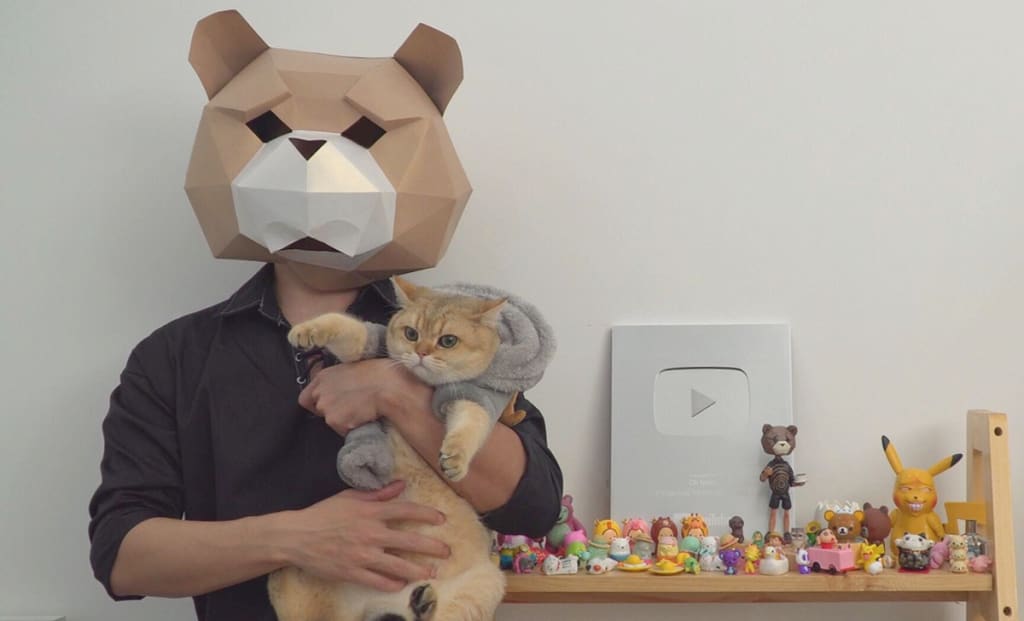 From the "Nino's Home" official Facebook page
Confession: I am terrible at food creation.
Now when I say "terrible" I don't mean in the modest way of "oh, I am so not a good cook! I may have assembled this 30-pound turkey with all the trimmings to absolute perfection but I over-salted the potatoes!"
If I truly put my mind to it, I can burn cereal.
How I compensate for my lack of culinary prowess is spending hours on end perusing YouTube for various videos of talented chefs preparing "simple" meals "anyone" can make. I like to envision myself being that "anyone" as I order baked pasta from UberEats for the third day in a row.
As a cooking video watching aficionado and beggar who chooses, I do have a few gripes that tend to plague these videos: particularly when the introduction takes over half the twenty minute runtime, the implementation of obnoxiously unnecessary music, using tools that can only be found at specific stores and... talking.
I certainly do not blame these creators at all for utilizing the above tactics. A huge personality with on-camera charisma is needed to hold an audience's attention and have them returning every week. For me, I strive to go out of my way to avoid as much human interaction as I can (whether it be in real life or otherwise) and tend to tap the 5- second forward key until I reach the actual food formation.
The Beginning of a Delicious (One-Sided) Friendship
I am a ginormous fan of Japan and its culture. When I had the opportunity to travel there a few years ago, I became enamored with virtually every aspect of the country and, unsurprisingly, was captivated by the food. There are a number of YouTubers in Japan I follow whose videos genuinely make me foam at the mouth when I watch them gorge on various onigiri or spend an evening at a yakiniku restaurant.
During one of my viewing sessions, I came across a video for a Japanese soufflé cheesecake that had over a million views and featured the words "super fluffy" and "jiggly" in the title - two words that accurately describe yours truly, it must have been fate!
Nino's Home is a relatively newer channel (almost a year old) that currently boasts over 3.48 million subscribers at the time of writing. It is run by an angel whose face is concealed using a large teddy bear head and I can't lie... Nino's elusiveness may not be a major cause for my adoration but it certainly doesn't hurt!
His equally angelic cat appears in his videos as well and is probably the most demure feline I have ever had the honour of seeing.
Throughout Nino's videos, there are three elements guaranteed to make you feel unbelievably satisfied after a watch: the calming ASMR, the simplicity of the recipes and the fantastic knick knacks Nino uses in his cooking.
(And, of course, kitty, but that truly goes without saying.)
There isn't a bombastic introduction with time set aside to thank Skill Share. I don't need to listen to a preamble about the significance of them using cheddar cheese instead of mozzarella in their mozzarella sticks. There's no royalty-free adult contemporary background track playing as a cake bakes in the oven...
Not that there's anything wrong with that!
As Grinchian as I may come across, I actually don't mind hearing someone regale their memory of baking chocolate chip cookies with their favourite aunt during a cold winter's eve. It's simply a refreshing change watching a food video where the chef is as direct as I need them to be when I'm learning how to (potentially) cook a favourite dish of mine.
Speaking of mozzarella snacks! Nino recently uploaded a video for "Mozzarella Onion Rings" which is a concoction I had never heard of but it has gradually become a staple in my household because of just how simple it is to make.
Despite the deliciousness of the snack, my version of it somehow always manages to come out looking like a mangled chew toy so I won't include the pictures in my piece here, however be sure to check out my Instagram in about two years when my interpretation graduates to regular chew toy appearance.
I would recommend watching Nino's videos at least twice - the first time is to learn how to make the recipe at home while the second would be closing your eyes and listening to it via headphones because the tranquil ambient noises are unbelievably soothing.
It seems as though he has spared no expense in purchasing the most noise-sensitive microphones currently available on the market because you hear virtually every tiny sound present in the cooking process save maybe Nino's breathing. The breaking of an egg shell! The glorious crunch of French toast! The milk pouring! It is never overbearing and quite frankly, I wouldn't mind watching/listening to a ten-hour version of anything he desires to make.
Nino makes an effort to ensure every video features ingredients you can almost certainly buy at any regular grocery store - not a specialized niche market located in Los Angeles that is the sole location of finding a... goat parsley that must be included in this recipe or else the entire creation is for naught.
He lists out the minimal amount of ingredients needed in the description and demonstrates how to go about making it in a way that feels as though you're in a friend's apartment watching them calmly prepare dessert in a comfortable silence as his cat purrs beside you.
These videos have honestly been an incredible source of serenity for me throughout this pandemic and months-long quarantine. It feels as though every morning you awaken, the world remains in a perpetual state of EVERYTHING-IS-WRONG-TODAY so being able to have that escape, even if it's only for a few minutes, allows my mind to take a breather and channel my anxiety onto what type of chocolate I will use for my truffles today.
The numerous trinkets Nino features in his videos are also nothing short of delightful. Being that he resides in Japan, there is truly an endless amount of incredible novelty items or random decorations you can discover in virtually any corner store.
Finding these stupendous Easter eggs scattered around every video further adds a pleasant enjoyable element to the creations themselves. It's yet another example of him not overpowering the video with tons of knick knacks that are used to a point where it gets distracting.
They are there, they are happy and they are welcome.
Here is a brief collection of some of my favourites: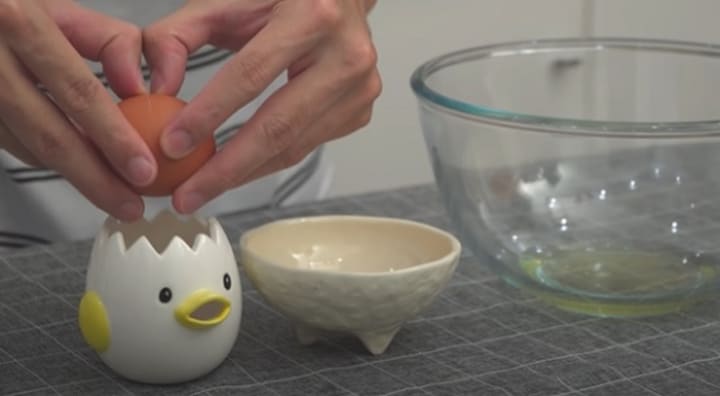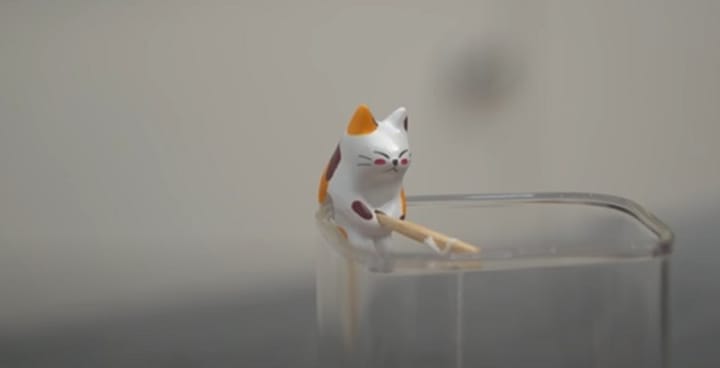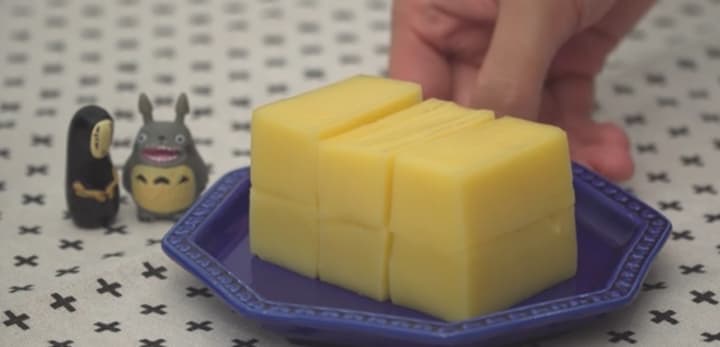 On the surface, Nino's Home might be yet another YouTube creator who shows viewers how to make food... However, there is a certain uniqueness to his channel that ultimately has me craving the content he releases.
Whether it be preparing for a deliciously spicy dinner or a nutritious treat to satisfy my sweet tooth, whenever I am in need of sustenance I know that I can turn to Nino and he will have something catered to my carb-abilities...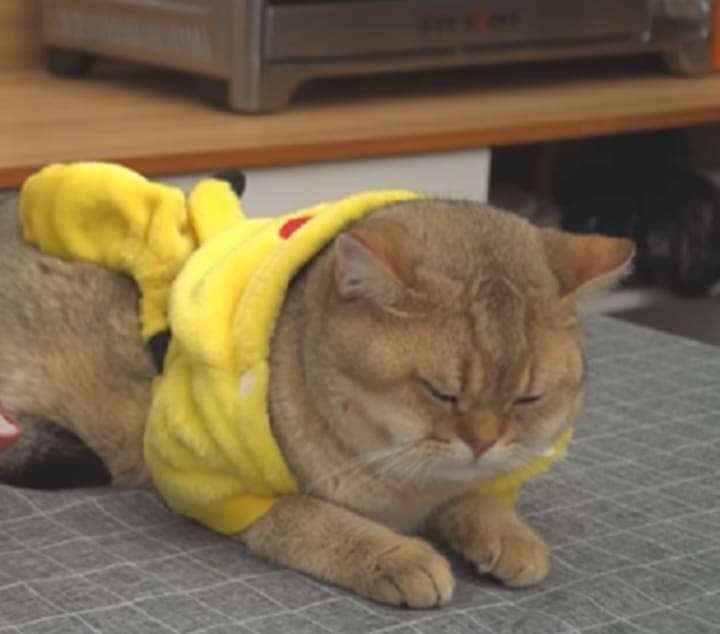 Check out other Vocal+ members' favourite YouTube picks!