My Favorite Treats in Boston
A few of my favorite treats (and meals) to get around the city.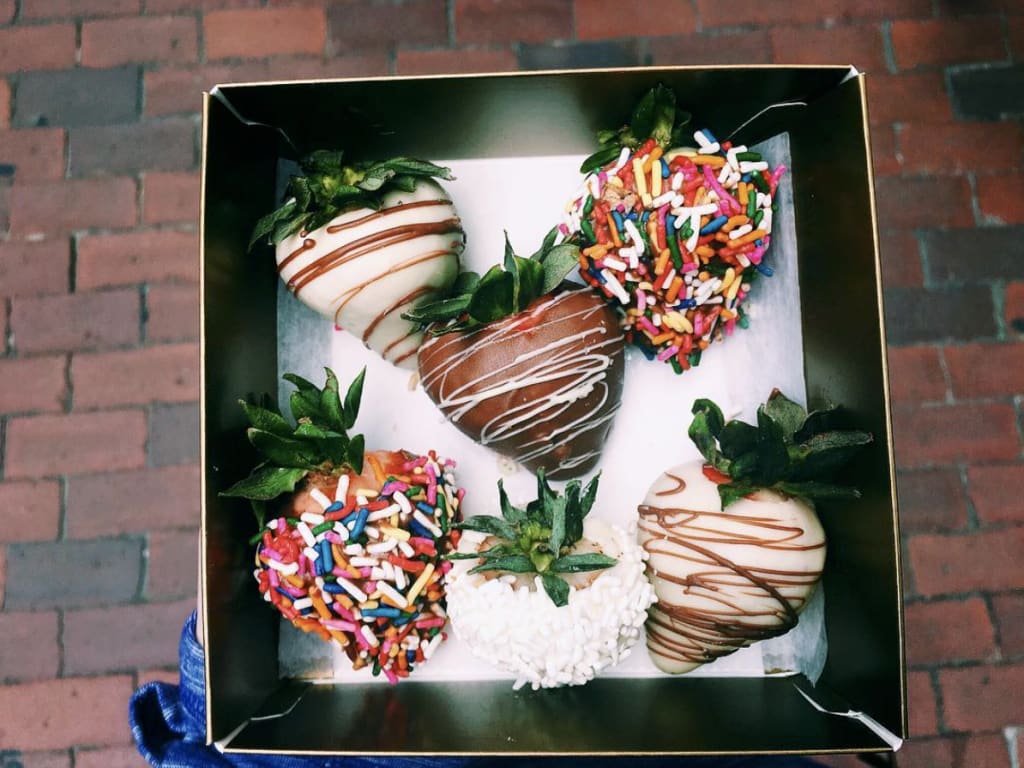 A few years ago I worked in Boston, so I was super close to the city and I found myself exploring a decent amount of the time. One of my favorite things to do was find new spots to eat at, whether they be sit-down restaurants or just places to grab a quick bite to-go. I definitely still have a lot more adventuring to do throughout the city, but through my prior explorations, I've found some of my favorite foods that I want to share! If you ever find yourself in Boston, be sure to check out some of these spots for some awesome treats and meals.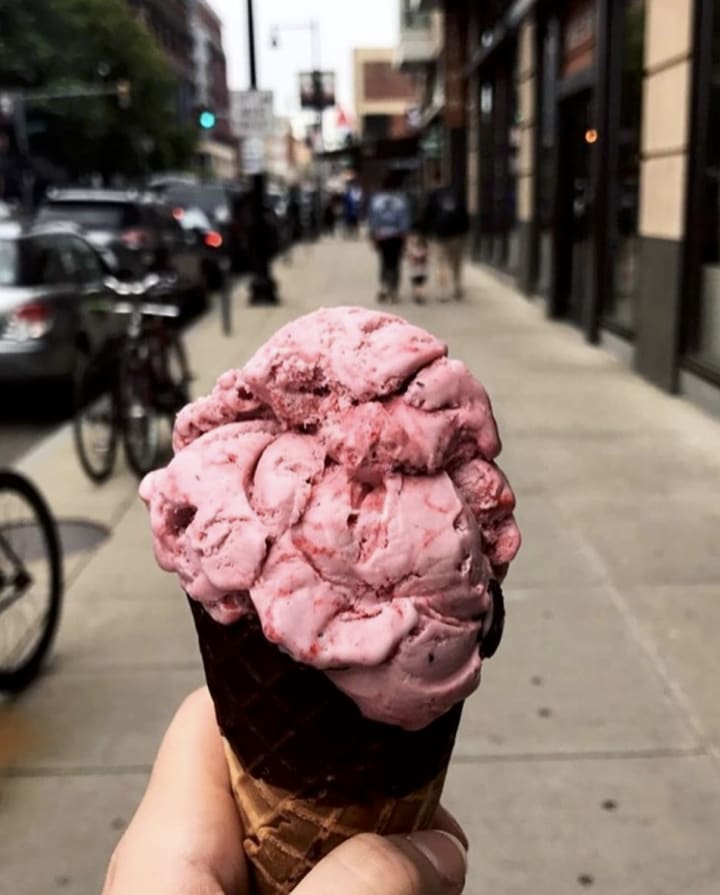 I went into Emack & Bolio's on a whim one day while killing time before a Red Sox game, and I can't even describe how happy I am that I did. Whenever I go to a new ice cream place, I try the black raspberry - it's my favorite flavor of all time, and it's honestly how I judge an ice cream shop's credibility. I have to say, this was arguably the best black raspberry ice cream I've had to this date. The dipped waffle cone was the perfect touch, too - they scooped just the right amount, and it held really nicely too, without dripping too much (though that might just be because I absolutely devoured it after taking this picture). I went to the one by Fenway, but they have other locations around Boston too!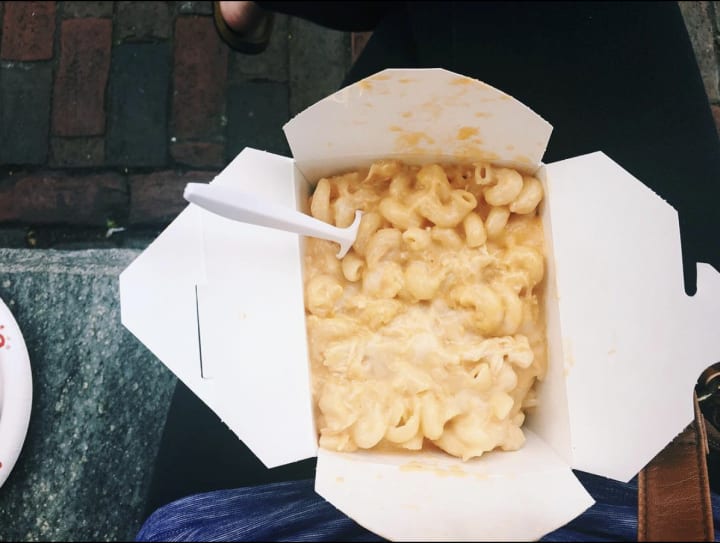 This is more of a meal than a treat, but it comes served in a take out box that's easy to carry around if you're looking for some food on the go. Located right inside Faneuil Hall, this spot specializes in different flavors of their mac & cheese - and the buffalo absolutely hits the spot after a day of walking around the city. It's super creamy and hearty too, which I always look for in a good mac & cheese. They have 10+ options to choose from - some with seafood, veggies, bacon, and a bunch of sauces - so worth wading through the inevitable crowd of people inside the hall. Pop back outside and find a clear spot to sit and enjoy, or continue your walk around town since you can eat it on the move!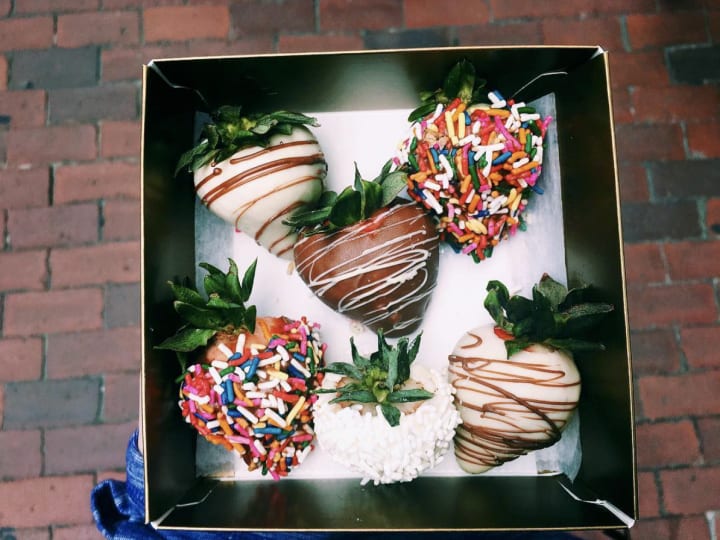 At another spot inside Faneuil Hall, these chocolate covered strawberries have been a favorite of mine since I first started going into the city. A classic dessert and super satisfying after a long trek through the streets of Boston, The Berry Twist offers much more than these beauties, too. We're talking frozen yogurt, ice cream, caramel apples, frozen drinks, and lots more! I always come back to these strawberries though - and what's even more fun is they come in kebab form, too. The sprinkled ones can get a little messy to eat, but that's all part of the experience, obviously.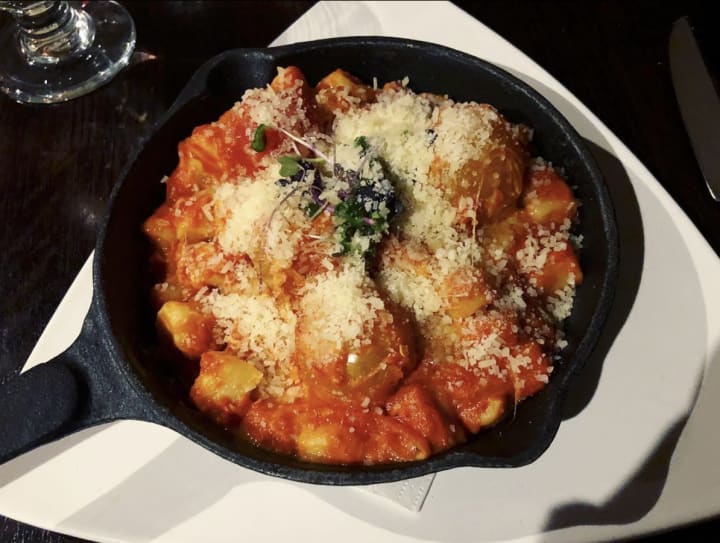 Lastly, one of the best meals I've had in Boston was at MAST'. I'm a sucker for gnocchi of any form or flavor, and this was by far one of the best plates I've ever eaten (well, technically it came in a skillet, but you get it). The serving size was perfect, especially since I overeat pasta like it's my job - but who doesn't, honestly? Best service I've experienced by far, too - the staff were super attentive and respectful, which is always appreciated in a busy city restaurant. Definitely check this place out for a great Italian meal right by Downtown Crossing!
I haven't gotten to go into Boston in a while obviously, due to COVID - but I hope to get back into the city soon for some outdoor dining and exploring to find more great food spots.
travel
About the author
photographer with a knack for writing, passion for food, and a craving for adventure.
Reader insights
Be the first to share your insights about this piece.
Add your insights