Most Famous Celebrity Chefs of All Time
Who made the cut for most famous celebrity chefs and who was left stewing in the background?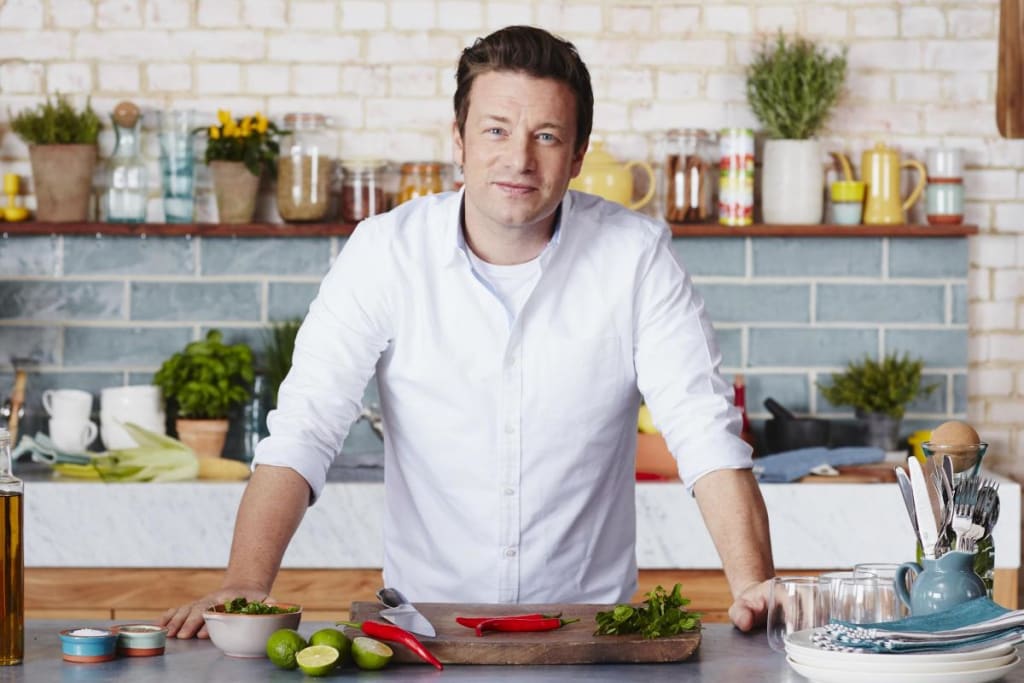 Source
Who hasn't flicked through television channels only to stumble upon a delectable looking dish on an addictive cooking show? Your stomach draws you in, but the famous celebrity chefs have you coming back for more. Whether it's their hypnotizing cooking skills or their harsh but entertaining reviews, these celebrity foodies are much more than skilled in the kitchen. While this list is not inclusive of every celebrity chef and "most famous" is certainly an objective phrase, we picked some of our favorites to showcase here.
Anthony Bourdain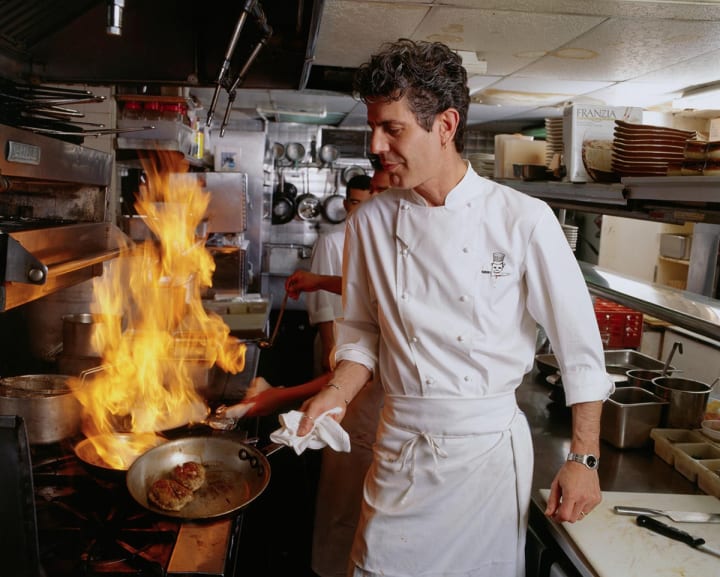 With the recent loss of this great chef, you have probably heard his name all over the news. People around the world are mourning this chef, author, and tv star. His first stint at fame began when he wrote "Don't Eat Before Reading This" in the New Yorker where he took an honest look at what goes on in restaurant kitchens. Fair warning—this article is not for those afraid of germs. Although it brought him national attention, his first novel Bone in the Throat followed by Kitchen Confidential are what helped make him so famous. Bourdain was constantly traveling internationally for his show Anthony Bourdain: Parts Unknown. This television show used food as insight into other cultures around the world. Unfortunately, while traveling for this same show, Anthony Bourdain decided to take his own life. He will forever be remembered as one of the top celebrity chefs of all time.
Wolfgang Puck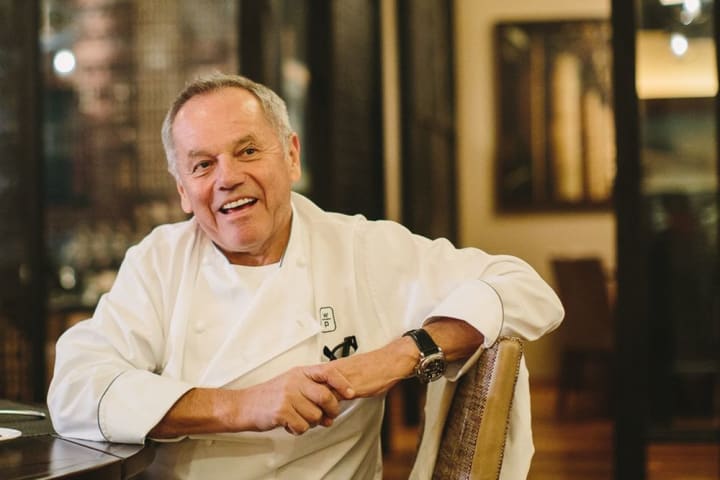 This Austrian-born chef grew up in the restaurant industry learning from his mother who was a chef herself. Wolfgang Puck first made his mark in the food industry with his Italian restaurant Spago in California that many celebrities frequented. After the success of his first restaurant, he later opened numerous other Spago restaurants around the United States before venturing into the international restaurant business with new restaurants. He has starred or appeared in a number of different cooking shows including Top Chef, Wolfgang Puck's Cooking Class, MasterChef, Lunch with Wolfgang Puck, and MasterChef Junior. His most well known cooking show was just titled Wolfgang Puck and ran on The Food Network. You can also find his name on multiple cookbooks, and he has even dabbled in a few minor acting gigs.
Guy Fieri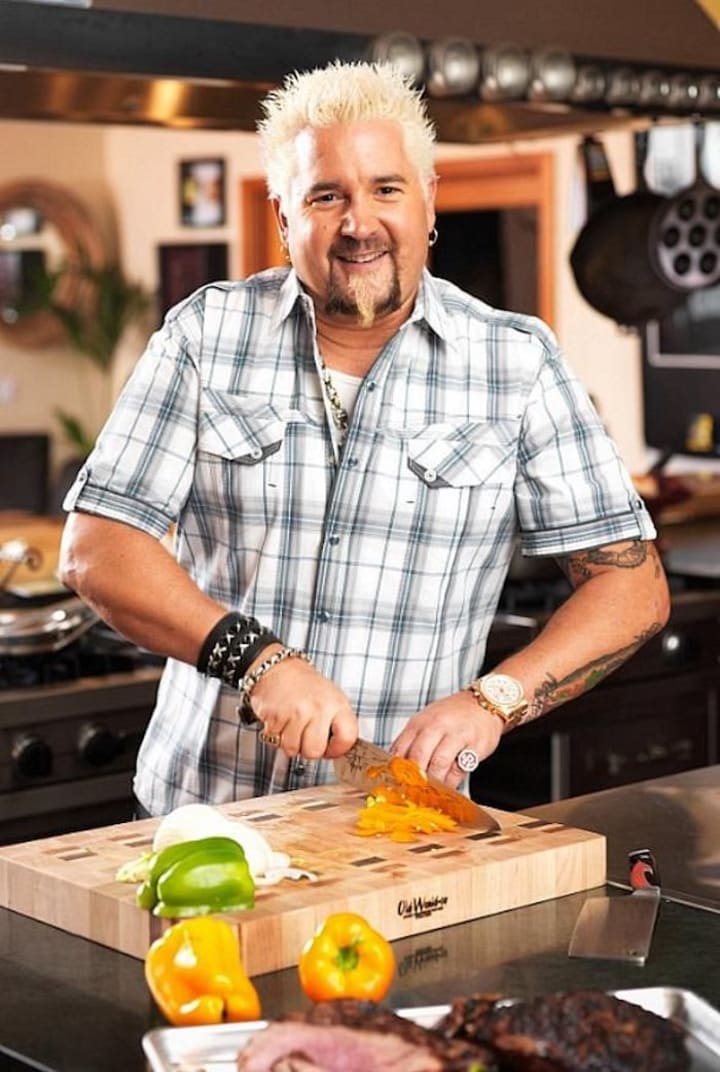 This crazy Diners, Drive-ins and Dives host is probably best know for his iconic signature spiked hair and cruising around the country in the 1967 red Chevy convertible. Guy Fieri entered the celebrity chef scene in 2006 when he won Food Network Star its second season. He has been taking Americans to Flavortown ever since. Guy has starred in other tv shows like Guy's Big Bite, Guy's Big Project, and Guy's Grocery Games. Beyond rocking the TV stage, Guy Fieri has written some best-selling cookbooks and opened over 60 restaurants around the globe. His white hair, sunglasses, fun bowling shirts, and colorful personality make him a unique addition to our list of most famous celebrity chefs of all time.
Jamie Oliver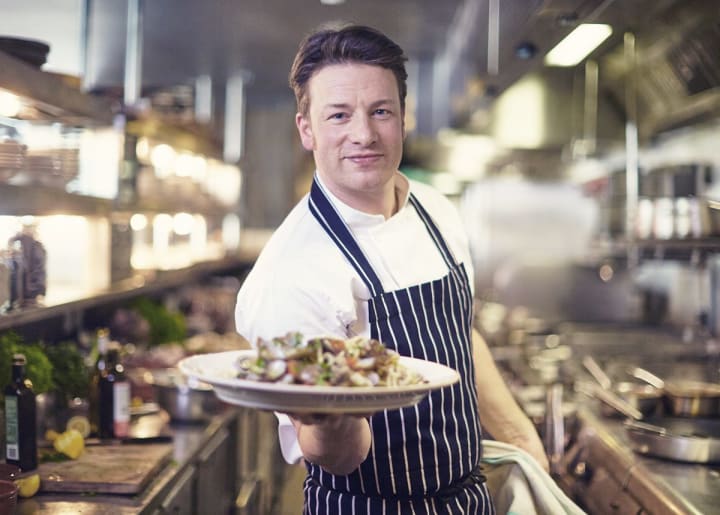 Top celebrity chef Jamie Oliver comes to us from the other side of the pond. This British celebrity chef shows off his minimalistic and fresh cooking techniques in the television series Naked Chef, which helped kick-start his celebrity career. Since this time, Jamie Olive has also starred in Jamie's 15-Minute Meals, Jamie Oliver's Food Revolution, Jamie's Kitchen, Oliver's Twist and more. Jamie Oliver is most known for his simplistic approach and sticking to the basics, a stark contrast from many of our other top celebrity chefs. He too has his fair share of restaurants and cookbook publications. He also is a proponent of healthier school meals for children in both the United Kingdom and the United States.
Giada de Laurentiis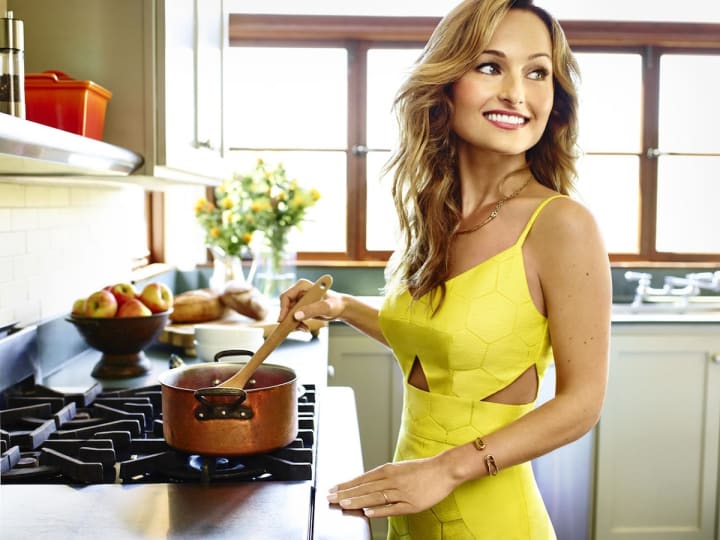 It should come as no surprise that Giada de Laurentiis is most famous for her delicious Italian dishes. Giada was actually born in Italy and came over to the United States at a young age not knowing any English. Giada fully embraces her Italian culture and has graced our television screens with shows like Giada in Italy, Giada at Home, Giada Entertains, and Everyday Italian. She has hosted Food Network Star and makes regular appearance on the Today Show. She has also authored multiple cookbooks expanding beyond her signature Italian cuisine. Two of her best sellers include Giada's Family Dinners and Everyday Pasta: Favorite Pasta Recipes for Every Occasion. You can find this Italian chef's name on her own line of kitchen items for sale for the public.
Tyler Florence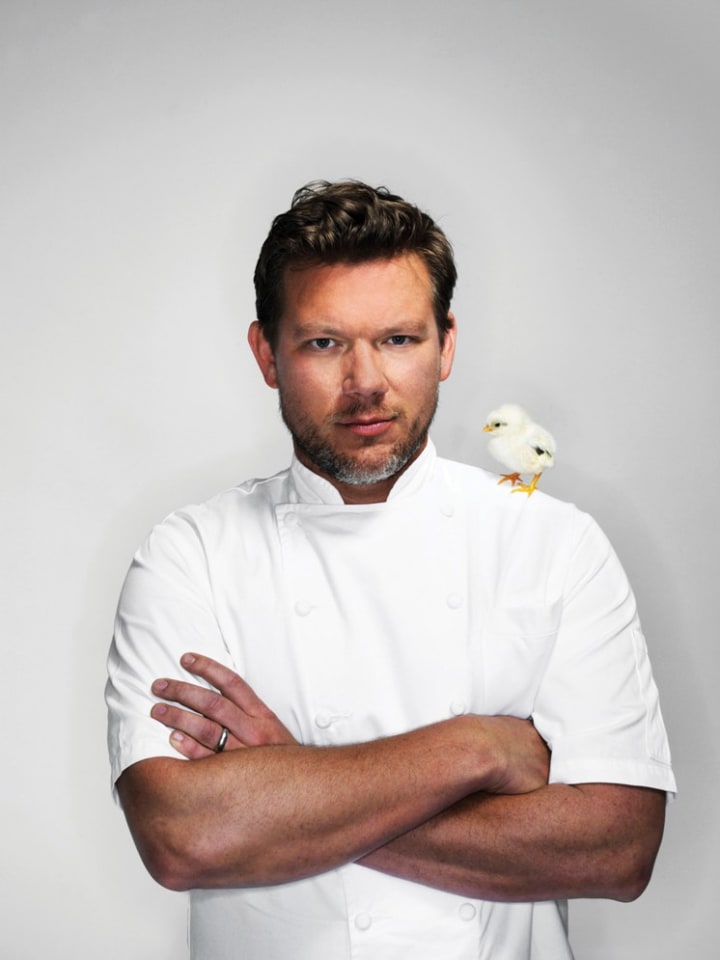 Tyler Florence first made a name for himself in New York City when he became the executive chef at Cafeteria. His delectable dishes at a young age put him on the map. Eventually in 1993, the Food Network caught word of his talents and has put him on multiple shows since like Tyler's Ultimate, The Great Food Truck Race, Food 911, Food Court Wars, and countless others. Since that time, Tyler has authored the best-selling cookbooks Dinner at My Place and Stirring the Pot along with many other well-received cookbooks. He has also opened a kitchen retail shop called The Tyler Florence Shop as well as having a line of titanium cutlery and steel-clad cookware for sale.
Rachael Ray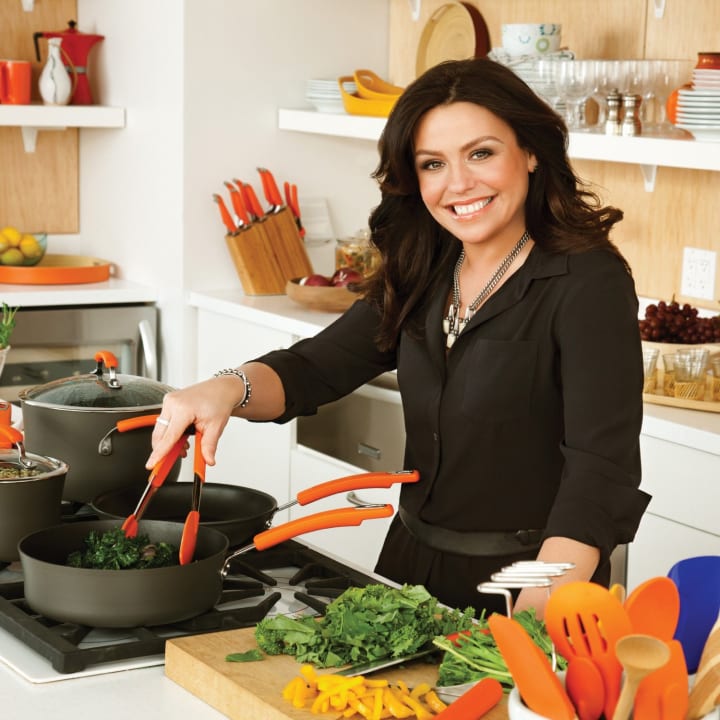 This New York State native began her tv career when her 30 Minute Meals class was televised by a local network before the Food Network picked up the show. Rachael Ray, quickly rising in fame and popularity, added author to her list with cookbooks like Everyone is Italian on Sunday, Week In a Day, and My Year in Meals. Rachael has since been on more shows on the Food Network like $40 a Day, Worst Cooks in America, Rachael Ray's Kid's Cook-off, and of course, Rachael Ray. Rachael has expanded her reach to include cookware, kitchen accessories, home collections, and even pet food. She also has her own pet rescue (Rachael's Rescue) and a non-profit Yum-o! that aims to educate people about food and cooking.
Gordon Ramsay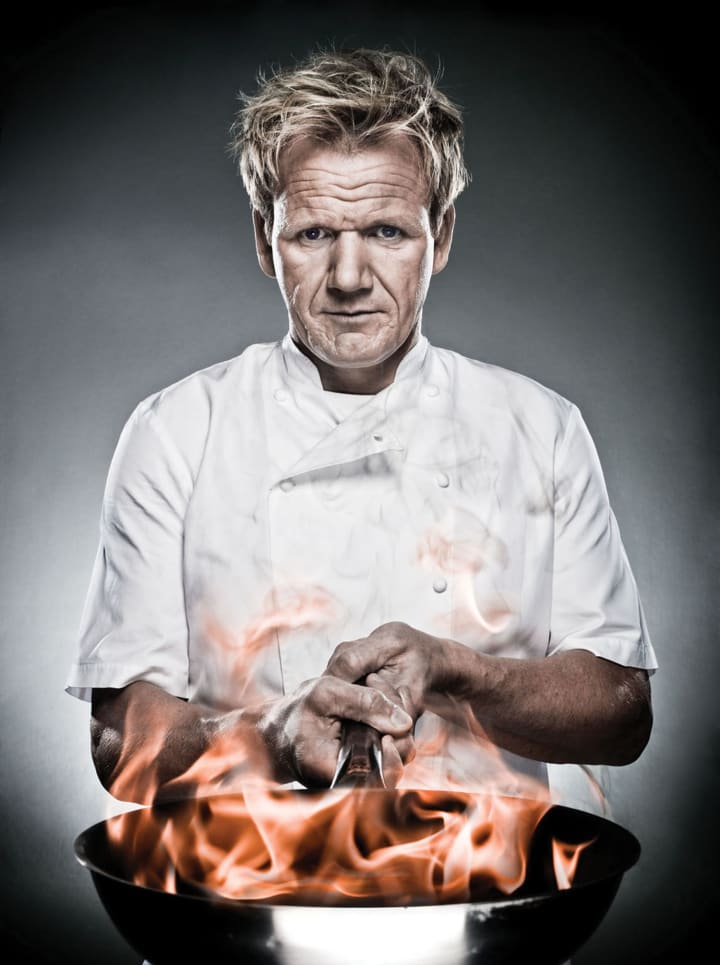 Don't let the accent fool you. This Scottish-born tv chef gives new meaning to the words harsh critique. This famous celebrity chef owns restaurants around the world including many boasting Michelin stars, but like most famous celebrity chefs, this is not why the general populous knows his name. Ramsey has risen in celebrity status largely in part from his appearances on many food television shows. Find him and his severe but entertaining remarks on television shows fittingly called Hell's Kitchen, Kitchen Nightmares, Hotel Hell, MasterChef, Gordon Ramsay on Cocaine, The F-Word, and more. For more laughable (and admittedly sometimes cringe-worthy) moments, check out Ramsay trolling his followers on Twitter with reviews of their amateur food. How could we possibly leave this social network savvy star off of our list?
Paula Deen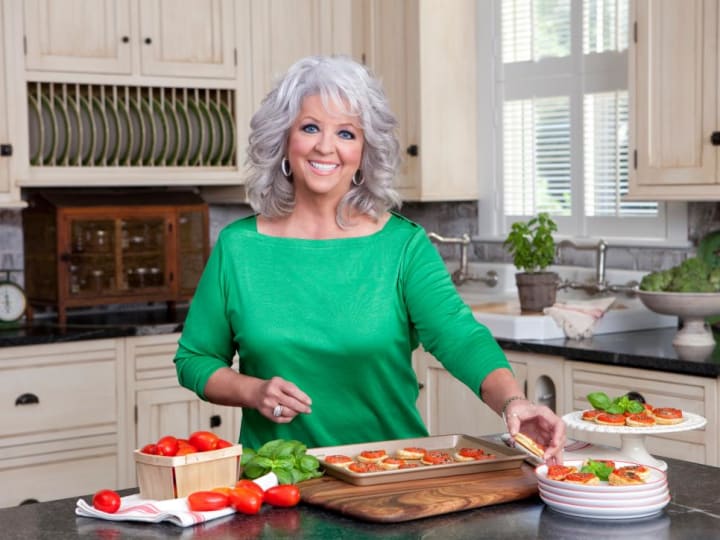 Nothing says great Southern cooking quite like Savannah celebrity chef Paula Deen. With little to her name, Paula started her cooking career with a small company called The Bag Lady where she sold delicious bagged lunches to downtown business people. Following the success of this business, Paula was able to open her first restaurant called Lady and Sons in honor of her two boys. She dished up all of the traditional Southern classics and starting making a name for herself in the food industry. The restaurant even earned her the title of Most Memorable Meal of the Year for 1999 from a USA Today food writer. Paula has since added cookbooks, television shows, podcasts, food products, and a radio show to her plate while never losing her Southern charm.
Bobby Flay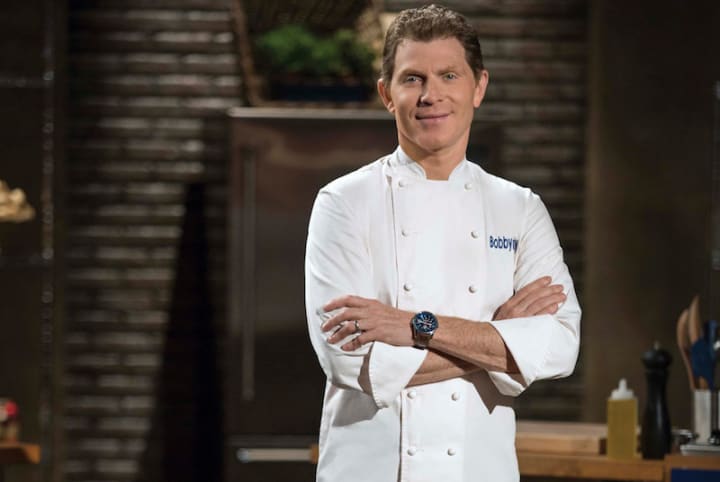 Bobby Flay wasn't much for hitting the books and dropped out of high school, but he always had a knack for food. He worked his way up from busboy to kitchen help before mastering culinary school. After some more experience in the restaurant business, Bobby Flay opened up his first famous Mesa Grill. From there, Bobby quickly rose in stardom. His restaurants are strewn across the globe, and he has become one of the Food Network's top stars. He is best known for his dominance in the kitchen and his ability to outcook other chefs. His competitive streak makes for great television shows like Beat Bobby Flay, Iron Chef America, Worst Cooks in America, Bobby's Dinner Battle, and Throwdown with Bobby Flay.
Emeril Lagasse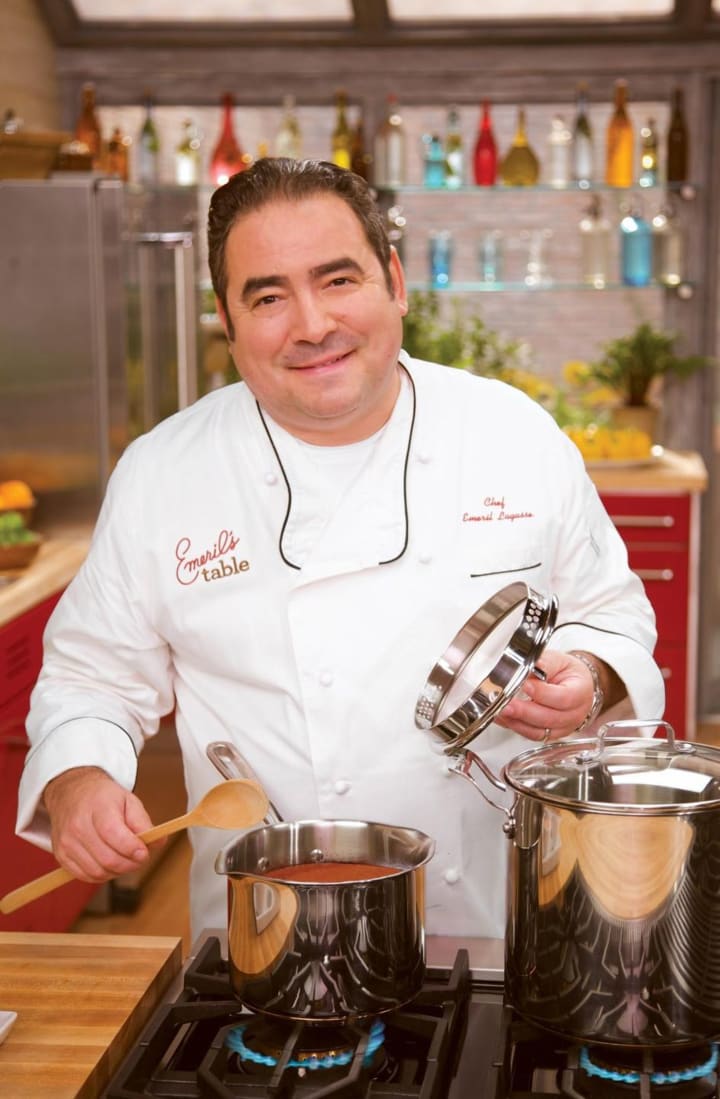 BAM! Did you really think we would forget to put this famous celebrity chef on our list? Although he may not be as prevalent as years past, his signature catchphrases will forever make him a staple in the cooking community. His first big venture into the cooking business was a restaurant in New Orleans that brought him great food credibility. He later opened a second successful restaurant in the same foodie city. Rolling off of his restaurant triumphs, Emeril made a splash on the cooking scene with his shows Essence of Emeril and Emeril Live! where he excelled in entertaining his audience with his energetic antics. More recently, Emeril has rolled out his own line of cookware fittingly named Emerilware.
About the Creator
Sous chef in San Francisco. Will convert you from a carnivore to a seitan worshipper, one tofu lentil salad at a time.
Reader insights
Be the first to share your insights about this piece.
Add your insights