Jay Rayner—'Wasted Calories and Ruined Nights'
A Review of His Book About His Journeys into Dining Hell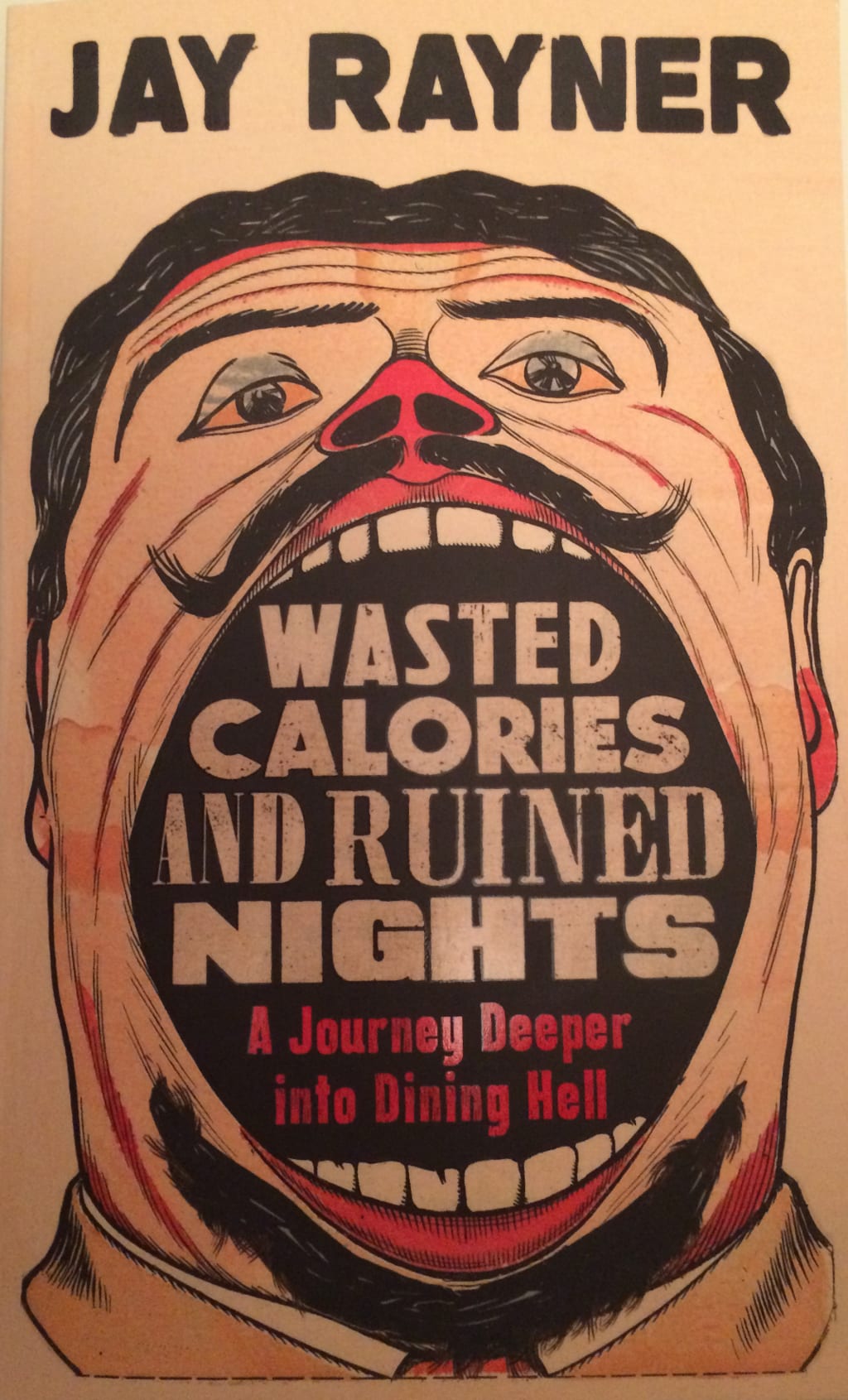 For those of you reading this from beyond the shores of the UK who are not familiar with the name 'Jay Rayner,' he is one of our most prominent and recognisable food critics. He writes a weekly restaurant review in The Observer, is a guest judge on Master Chef on the BBC and hosts a regular programme called the Kitchen Cabinet on BBC Radio 4.
His presence in the chair on the Kitchen Cabinet is high octane and that energy doesn't so much permeate his writing style but explodes off the pages of his weekly reviews and in this book like the lava from an erupting volcano. Other ways to describe his style could be 'in your face' and 'abrasive'. The description I like best is that he has 'sharp elbows.' The foundation of all those styles is that all too rare quality of honesty. If something is good or bad, he fulfills his journalistic duty to let his audience know.
In between the covers of this book are some twenty restaurant reviews. As the title suggests, these are not reviews of happy meals but are of the worst meals he has had to endure in the line of duty. Duty to his readers. Duty to his editors to fill the one and a half pages allotted to him in The Observer. And, a duty to the restaurants that have whiplashed criticism on in the hope they will mend their ways.
Egos with or without Michelin stars and reputations will be eviscerated if they warrant it but even in the worst of circumstances, he will always try to find something good in a restaurant and give praise.
The first review opens with the sentence 'Here is a lesson in impotence.' It draws the reader in and makes them wonder where their adventure through the ensuing words will take them. Will they be led to an extremely bad review of a restaurant via a chemist for a certain brand of medicine or, as it turns out, to a point where the restaurant is unable to rise to the standards its venue, concept, and prices advertise through sheer impotence.
In another review where he is ten minutes into his lunch the fire alarms start. The hapless front of house staff panic and he prays that all the customers, including himself, will be evacuated so he can avoid the rest of the meal and walk down the road for a takeaway. Alas no, he had to sit and suffer but he was only fulfilling his duty. In this review, he did praise the front of house staff for their service levels.
Another line he uses is 'Eating crab is like building a kitchen extension or sex, it is very messy when done properly'. Simultaneously or concurrently 'mess' cannot be avoided and the reader goes through the rest of the review trying to erase mental images while finding out how bad the food was.
In the interests of fairness at the end of each review is a small section called 'What happened next?' As he says in the introduction, all reviews are a snapshot in time and things may change. He does revisit and after the initial reviews just to see if things have changed. In some cases 'change' has meant closing down and reopening under a different brand, closing completely or in rare circumstances, mending their ways.
He never inflicts the full venom of his criticism on small sole traders or family run restaurants as he realizes that they are very important to the people who own and run them who are working extremely hard. He just doesn't publish these experiences. Whether or not he has a quiet word with them he doesn't say.
All through the boo,k the reader is taken along a path of hospitality disasters. Each one is slightly worse than the previous one until the last one. This is about a very high-end establishment in Paris. High-end meaning a bill of €600 for lunch for two including a drinks bill of €170. Where the top price for a bottle of wine is €15,000. A place where the carpet is deliberately deep so that the anguished screams of angry diners are muffled as they work through the meal becoming increasingly disappointed at the diminishing quality. Despite his best efforts, he could not even find something nice to say about the front of house staff whom he felt were part of the big con perpetrated by this establishment.
Normally his Sunday reviews are read 17,000 times on line and shared about a 1,000 times. This review of the Paris experience was read 2,200,000 times on line and shared over 100,000 times. He was verbally attacked by the owners, the chef and regular clients. But isn't that the objective of any creative person? To stimulate a reaction.
What happened next? This restaurant put its prices up by 10 percent.
If you do buy this book be prepared for some of the criticisms to bear reference to bodily functions and excretions. And, he only uses the 'F' word once. To avoid any offence look at these references within the context of the horrendous dining experiences they are describing. I don't think you will be offended and instead will smirk at the naughtiness of his choice of words which are energetic, abrasive, come off the page with sharp elbows but above all are honest.
Wasted Calories, Ruined Nights—A Journey Deeper into Dining Hell by Jay Rayner, published by Faber & Faber (2018), ISBN 978-1-78335-176-3, £5.00 in the UK.