Inspiring Indian Women
The Incredible Contributions of Indian Women in various fields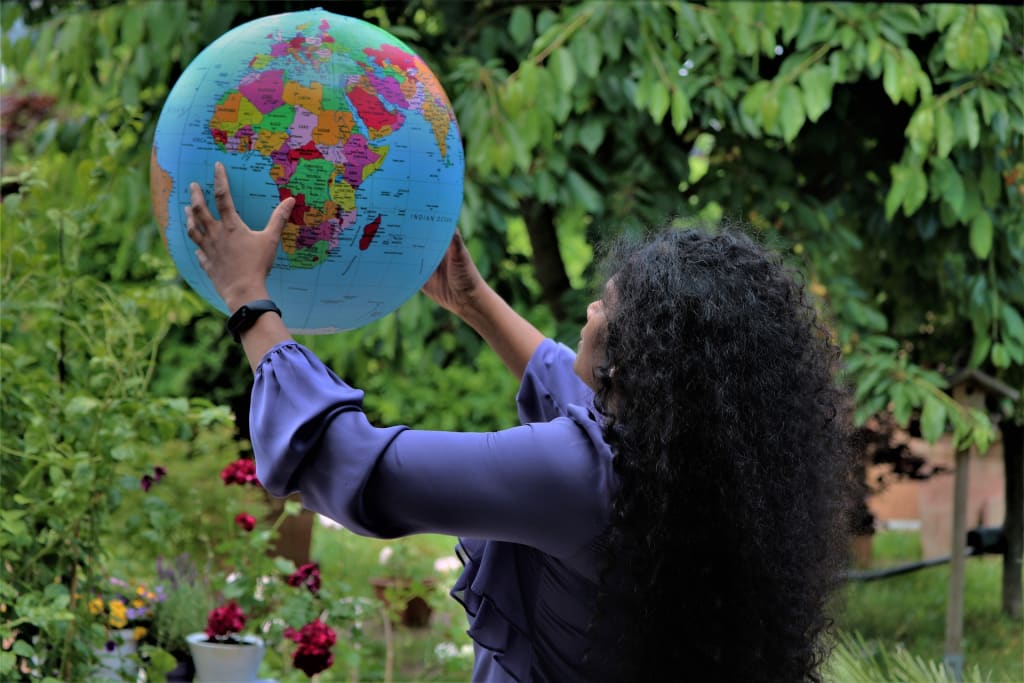 Image by Jeyaratnam Caniceus from Pixabay
India, the land of diversity, has been blessed with numerous talented and hardworking women who have contributed significantly to various fields. These women have not only excelled in their respective fields but have also shattered the stereotypes and paved the way for generations to come. As we celebrate International Women's Day, it is important to recognize and appreciate the contribution of Indian women in various fields.
Education
Education is the foundation of any society, and Indian women have been at the forefront of this field for many years. Savitribai Phule, who is considered the first female teacher of India, fought against all odds to educate girls and women during British rule. She opened the first school for girls in Pune in 1848 and dedicated her life to the upliftment of women through education.
Another prominent name in the field of education is Anandibai Gopalrao Joshi, who became the first Indian woman to obtain a degree in western medicine in 1886. Despite facing opposition from her own family and society, she pursued her dream of becoming a doctor and paved the way for many other women in the field of medicine.
Politics
Indian women have also made a significant contribution to the field of politics. Sarojini Naidu, popularly known as the "Nightingale of India," was a freedom fighter and a prominent leader of the Indian National Congress. She played a key role in India's struggle for independence and was the first Indian woman to become the President of the Indian National Congress.
Indira Gandhi, the first and only woman Prime Minister of India, served as the Prime Minister for three consecutive terms from 1966 to 1977 and then again from 1980 to 1984. She played a pivotal role in shaping India's political landscape and is remembered as one of the most influential leaders in the history of India.
Science and Technology
Indian women have also made their mark in the field of science and technology. Dr. Tessy Thomas, also known as the "Missile Woman of India," is the first woman scientist to head a missile project in India. She played a key role in the development of the Agni-V missile, which is capable of carrying nuclear warheads and has a range of over 5,000 km.
Kalpana Chawla, an Indian-American astronaut, was the first Indian woman to travel to space. She served as a mission specialist on the Space Shuttle Columbia in 1997 and then again in 2003. She tragically lost her life when the Space Shuttle Columbia disintegrated during re-entry, but her contributions to the field of space exploration continue to inspire generations.
Sports
Mithali Raj, the captain of the Indian women's cricket team, is one of the most successful cricketers in the world. She holds several records, including the highest run-scorer in women's international cricket. Her achievements have inspired many young girls in India to take up the sport and pursue their dreams of becoming professional cricketers.
Another prominent figure in the world of sports is P.V. Sindhu, an Olympic silver medalist in badminton. She is the first Indian woman to win an Olympic silver medal in badminton and has won several other accolades in her career. She is a role model for young girls in India who aspire to excel in the world of sports.
Arts and Culture
Indian women have also made significant contributions to the field of arts and culture. Amrita Sher-Gil, a renowned painter, is considered one of the greatest avant-garde women artists of the 20th century. Her works, which primarily focused on the lives of women in India, are now considered priceless and have been exhibited in various museums across the world.
Lata Mangeshkar, a legendary playback singer, is known for her soulful voice and has recorded over 30,000 songs in various Indian languages. She has received numerous awards and accolades for her contributions to the Indian music industry and is regarded as one of the greatest singers of all time.
Social Activism
Medha Patkar, a social activist and the founder of the Narmada Bachao Andolan, is one of the most prominent figures in the field of social activism in India.
Conclusion
Indian women have made significant contributions to various fields, and their achievements serve as an inspiration for future generations. Despite facing numerous challenges and obstacles, these women have persevered and excelled in their respective fields, and their contributions have helped shape India into the nation it is today. On this International Women's Day, let us celebrate the contribution of Indian women and pledge to support and empower...
About the Creator
I'm a man roaming the streets of Tamil Nadu with millions of dreams in mind. I hope here my blog will bring joy to readers. So motivate me by hitting the like and subscribe buttons also anyone can interact with me on a comment session.
Reader insights
Be the first to share your insights about this piece.
Add your insights