How Learning to Cook Improved my Health and Helped Revisit my Stereotypical Thinking
It is a life skill. Period.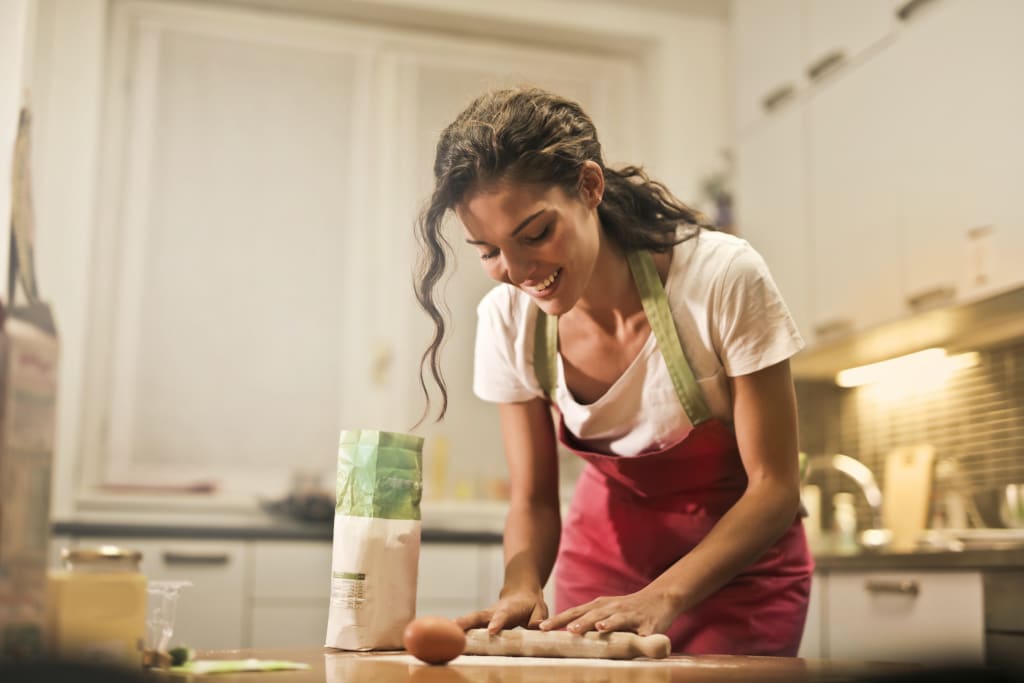 Photo by Andrea Piacquadio from Pexels
For 30 years (minus the 4 years I was a baby with no opinion), I had always despised cooking.
This was despite me being a self-confessed foodie.
People used to complement that I eat well for a girl and have no hesitation. I used to smile while savouring a plate of sumptuous mutton biryani.
Till my late 20's I was not eager to learn as my mom cooked like an angel and my hostel food was not bad either.
Advices like below were a regular:
"What would you do after getting married, will you and your husband be ordering takeways daily ?

You know what they say, the way to a man's heart is through his stomach"
This I used to find it a bit off and my cheeky response would be that I would marry a guy who knows to cook well or ask my mother-in-law to.
I would feel empowered saying that. Till 2019.
Let that sink in.
Today, I realize how immature the advice was and no better was my reply.
In our households,mom, grandmother, aunts and cousins would be busy with cooking while the men would be merrily chatting ,ready for lunch. People like me would help with cutting the vegetables or excused from any work because we were busy studying.
My firm belief was this — cooking was a means to stereotype women and keep them to the kitchen (which is real, historically speaking).
Being constantly remainded cooking was a must have skill for a woman to evaluate her sense of worth, marriagibility, or have a good relationship itself was super scary to me.
Today, I know better but the journey was never a smooth ride.
Failed attempts…
I tried to learn cooking from mom.
She was put off with my slow grasping tendency so much so that she would grab the skillet from me and finish the meal while I stood teary eyed near her.
Then was a junior at my hostel, who was teaching me intricate ways of making rice kheer (Indian sweet made with rice, milk, ghee and nuts and it's divine).
I remember her laughing heartily when I did not know how to hold the ladle and proceeded to teach me that.
That was in 2017 when I vowed never to attempt cooking and resorted to equating cooking with suppression (sour grapes, anyone).
First success…
This happened in the most unlikely way when I cooked for the best souls on planet. Puppies!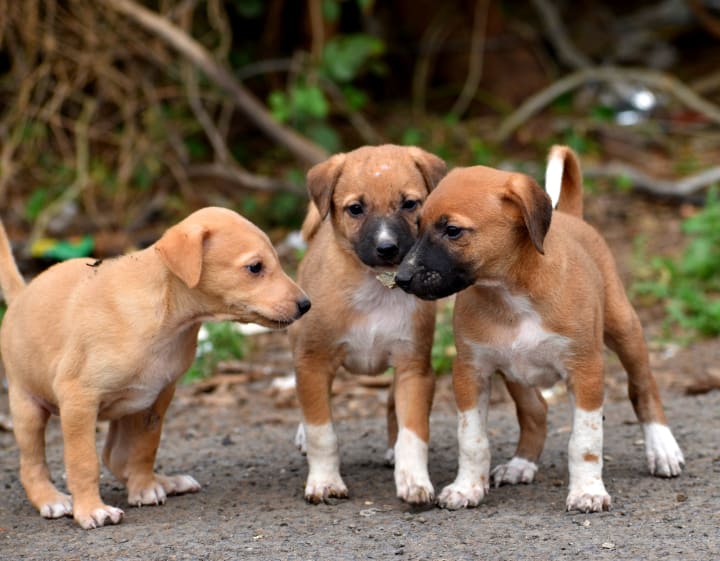 A dog had given birth to a litter of puppies in our street and we were taking care of them. My sister (having inherited my mothers amazing cooking skills) used to cook for the hungry souls.
One day, it was her exam and she asked me to help her out by cooking for them.I was practically shaking. I had no qualms in testing my cooked product on humans but these are our puppies.
What if something happens to the puppies?
I thought I'll fail in the attempt . She assured me I would do well and instructed me to go stand in front of the stove,add rice, ghee, washed chicken pieces a little turmeric to the cooker and wait.
Thirty minutes later, the puppies were eating my first-ever hand made meal with such hunger and happiness with my sister nodding approvingly at me. That day I changed.
A year later after multiple attempts, tears, laughter, missing salt, extremely sour chicken curry, many laughable pastas later, I am much better at cooking today and a slightly better person.
#1 Cooking is the way to a healthy heart for anyone, not just a man's
The fact that oil and sugar levels in food is under my control was a huge plus. I started experimenting with a wide variety of cuisines (Masterchef was such a huge inspiration).
I learnt that there are healthier versions for amazing dishes out there. Banana oatmeal pancakes, Kerala fish curry with less oil, super quick pasta with veggies and shrimp — they are healthy and delightful.
#2 Sorry mom, but certain veggies taste better if cooked differently
Mom is a great cook but I wished she had experienced with veggies we disliked instead of taking the eat this or no food route. Let me start with beans.
I used to run away from the carrot-beans poriyal mom used to prepare for lunch. Now, I know atleast one recipe where beans is basically a supporting artist in a blockbuster meal.
Same story for beetroot and spinach ( when life throws them at me, I simply make a smoothie..lol).
#2 Cooking gave me confidence and forced me to improve
#2 Cooking gave me confidence and forced me to improve
I spent the first three months surprising my friends with sweets and Sunday specials and I loved it so much so that, today, carrot halwa is the most requested dessert from me (by three generous folks).
I had to improve a lots of other habits if I want to eat healthy daily. This included:
Time management
Planning and meal prepping ready the previous night.
Researching good recipes, exploring different cuisines and knowing the simplest version first,asking mom, friends ,etc.I kept this for the weekends. I made notes, bookmarks.I built my style eventually.
First attempt sucks. So does the tenth. I focused on making a meal edible the first time and refined from the next.
#3 It helped me lose weight
Abs are made in the kitchen but pounds are also shed there. I followed a quantified nutrition approach with a calorie deficit diet coupled with strength training.
It helped me lose 10 kgs in 5 months and I am successfully maintaining it.
I was never a fan of crash dieting and was too scared to try any because I knew I would turn a Godzilla the next day and devour junk foods like it is my last day.
I occasionally do take desserts, the biryanis I crave but I also get back to cooking the next meal.
#4 Cooking is also boring as it is therapeutic
Cooking is monotonous. Cutting vegetables daily is boring. There are days I wish onions were not a key ingredient in a lot of cuisines.
In such situations, keeping a fully stocked fridge came in handy.
I have my go-to 10 minute recipes without veggies ( Dosa & gun powder, oatmeal porridge), no onions ( mushroom- capsicum stir fry, tofu/cottage cheese-bell pepper saute, cheese omelette) and I wasn't disappointed .
#5 Youtube is my best friend
I really owe it to all the wonderful chefs taking their time to share recipes. There is Gordon Ramsay I worship and channels like Dindigul Food court, Madras samayal, Sanjeev Kapoor, Hot Chocolate Hits helped me learn delicacies from various parts of India and all over the world with healthy twists too.
Final thoughts…
I was talking to my colleague Mayank last year on this topic (he is a great cook too) and had shared my strong views on it . He grinned and gave me a new perspective. He knew that I was a creative person and water colouring is my hobby.
He told me this:
"Rashmi, think cooking like your painting. You add colours, mix them and at the end you get a beautiful result. Same way, experiment with spices, veggies, and you have an art at the end.
An art you can eat for instance".
Thank you Mayank.
Cooking is an art and crucial to a healthy lifestyle and overall well being for anyone.
In that way my friend, cooking is a gender-neutral self-love practice for everyday.