From A to D: Here's what we learned while creating our Eating Through the Alphabet series
It started with apple cider donuts and buttermilk biscuits and ended with champagne cupcakes and a dragonfruit experiment.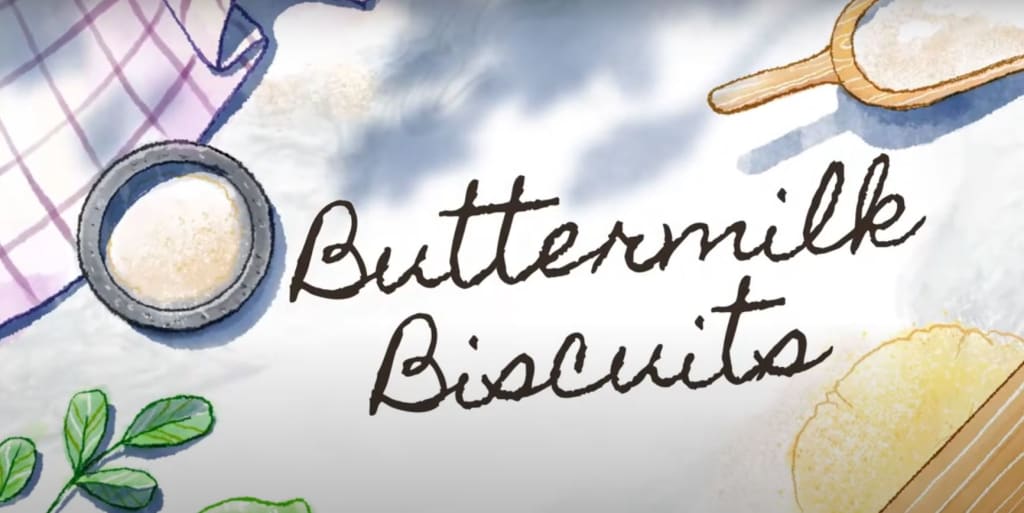 For the letter B, on Eating Through the Alphabet, we made buttermilk biscuits
Before the COVID-19 pandemic completely shut down the tri-state region, Bryce and I weren't at all consistent with sharing videos on YouTube.
After a few months into the pandemic, we started brainstorming ideas for videos. It was during one of those brainstorming sessions that I came up with Eating Through the Alphabet, which consists of us making a type of food for each letter of the alphabet. The series is a part of my husband's show, BryceBGourmetN.
The idea came from an experience that I felt was traumatizing in Kindergarten. My teacher decided to use food to teach my class our ABCs. As a very picky eater growing up (I'm still this way), this wasn't a good idea for a kid like me. The first 14 letters were a piece of cake, a walk in the park if you will. But when we got to the letter O, I thought I was going to puke my insides out. For whatever reason, Mrs. Hutchins decided to give my class olives for the letter O. Despite begging to skip this letter, Mrs. Hutchins wasn't hearing it and I ultimately had to taste a green olive. It was the most horrendous thing. I gagged, coughed and spit out the chewed up olive. I refused to let it slip down my throat. Long story short, that moment has stuck with me, but it also helped me come up with a fun way to share on YouTube.
By no means do we consider ourselves master chefs (well Bryce thinks he is), we just love to cook and bake.
So we started planning out the first 10 letters and we released the first four, A, B, C, and D, over a 4-week period. For the letter A, Bryce wanted to make Apple Cider Donuts using arrowroot flour.
The recipe partly came from The Wild Diet, a paleo-inspired weight-loss program. We had been trying to lose weight while we were on stay at home orders as well, so we opted for a healthy option for the letter A.
The idea to use arrowroot in the donuts came from us doing a Google search of healthy flours that we could try instead of using all-purpose flour. By doing so, we learned the health benefits of arrowroot!
The donuts came out pretty good; however, I could've done without the molasses.
Our second video has more of a backstory. We made buttermilk biscuits for the letter B. Again, this was my idea (lol). I wanted to make biscuits because as the old saying goes, we all started somewhere, and my somewhere began as a biscuit cook at Hardee's in Bladenboro, North Carolina.
I started working when I was 16 years old and my first job was making biscuits. I had to be at work at 4:00 a.m. to prepare for breakfast, which started at 5:00 a.m. on Saturdays and Sundays. It wasn't a bad gig for a teen trying to make some extra money. I eventually worked my way up to a cashier position, then I ran the drive-thru for awhile before being promoted to shift leader during my senior year in high school. With that shift leader check, I was able to purchase my dream car, a 2007 Mitsubishi Eclipse.
So when anyone asks me about my origin story, I always talk about how I started out making buttermilk biscuits for Hardee's.
For the letter C, we took a suggestion from one of our subscribers who asked us to make champagne cupcakes. They didn't turn out quite like I expected, but that's really the underlying theme of BryceBGourmetN: we don't always gourmet our dishes.
But I always give us points for the effort, seeing as I spend most of my time, trying to clean up the messes Bryce has made.
While making the cupcakes, it was the first time I had ever mixed together my own icing, so I thought that moment was really cool. My mom taught me at a very young age how to cook, but she didn't always teach me how to cook and bake from scratch.
The greatest thing about BryceBGourmetN is that we get to learn techniques in the kitchen while also showing people ways to make foods that they've never tried to make on their own. It's an experience for both us and those who are watching.
The letter D was much more simplistic than the videos that preceded it. We decided to taste dragonfruit for the first time.
The one we tried didn't have much of a taste to it, but it wasn't bad. We also didn't realize the extraordinary health benefits of the dragonfruit, so we explored some of those as well in the video.
We particularly dove a little deeper into the skin benefits of the fruit with a little health/beauty session in our kitchen.
We're always looking for new ways to make food entertaining for folks and I think we did a good job doing that as we talked about dragonfruit.
The Eating Through the Alphabet series continues this Thursday with the letter E!
Check out our YouTube page at 11:00 a.m. each Thursday for new videos!
And don't forget to engage with us! Subscribe, like, comment and share.