Food Culture in Houston Texas
A Culinary Guide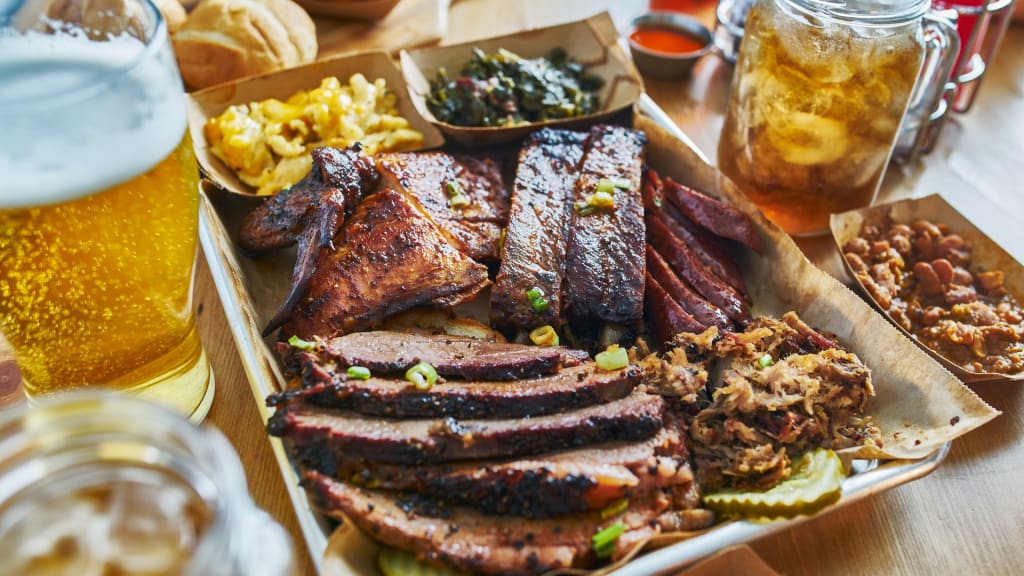 texas style bby
One of the cities with the greatest restaurant scenes of all time is Houston. In 1998, the USA Today newspaper referred to Houston TX as "the dining-out capital of the US" because it's residents eat at restaurants more often than locals in any other city in America. Houston also prides itself on having one of the lowest dining out prices amongst other major US cities restaurants.
If you are a food lover and you are on the lookout for the perfect destination that provides you with good prices and a crazy amount of great restaurants, then the city of Houston Texas is definitely the place for you. The food culture in Houston Texas is famous and if you are looking for a culinary guide, we are here to help you.
The food culture in Houston TX is so diverse allowing you to experience almost any cuisine around the world that you could possibly think of. Here are some of the best restaurants in the area, and some of the most delicious dishes you ever had.
Taste of Texas Restaurant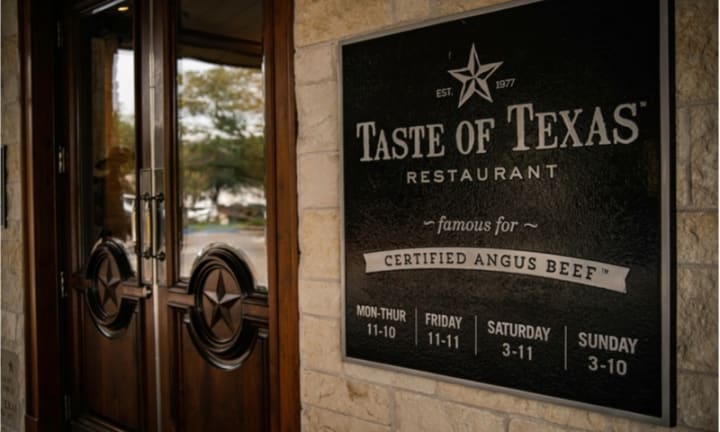 As the name suggests, Taste of Texas Restaurant is the closest thing you can get to Texan cuisine. Some of the best American foods involve a great BBQ and if you never had BBQ in Texas you are in for a treat. When you think of Texas you are probably thinking about thick-cut steaks, meaty and juicy burgers, and probably the best BBQ in the world. This is exactly what Taste of Texas restaurant is all about, and this renowned steakhouse is definitely a to-go place if you come to Houston.
It is a Houston landmark and it stands out for it's aged Certified Angus Beef, Wagyu Beef, and some of the best cuts of meat, served at your preferred temperature. The T-bone steak is amazing and it pairs perfectly with a good glass of Texan Sangiovese. You can order the giant Tomahawk steak, or if you want a good old fashion piece of ribeye or tenderloin cooked to perfection, this is the place to get it.
The restaurant offers a salad and fruit bar included with dinner where they serve fresh and delicious produce. The restaurant is considered to be one of the best places in town for steak lovers, so if you are one of them make sure you don't miss out on the opportunity to eat at the Taste of Texas Restaurant.
Pappas Bros. Steakhouse
Another famous steakhouse in Houston is the Pappas Bros. Steakhouse. You have such a wide variety of steaks and cuts which makes it a bit difficult to make up your mind. From Porterhouse, New York Strip, and Prime Ribeye to Filet Mignon, Lamb chops, Veal chops, and the list goes on. If you love seafood then Pappas got you covered. Their menu features King Salmon, Maine Lobster, Crabmeat, Atlantic Branzino, Bacon-Wrapped Scallops, and many other delicious seafood items.
You can start off with a delicious appetizer such as fried oysters, Jumbo Lump crab cakes, or Mary's House Smoked Salmon. Moving on to the main course where you can get any of the cuts mentioned above together with a side of creamed spinach, baked Potato, Onion rings, or other sides that go really well with your choice of steak. You can top off your feast with a delicious dessert and hand-crafted cocktail, for a complete experience that you are not going to soon forget.
Pappas Bros. Steakhouse is also more on the expensive side, but it is what you would expect from a top-rated steakhouse. Their steak cuts start at about $53.95 for the Prime New York Strip and can go up to $84.95 for the Akaushi Filet Mignon. The vegetable sides can be anywhere around $15 and their salads are priced the same. However, many consider Pappas Bros. Steakhouse a true representation of Texas cuisine, and it is a must if you are a steak lover.
Kenny & Ziggy's New York Deli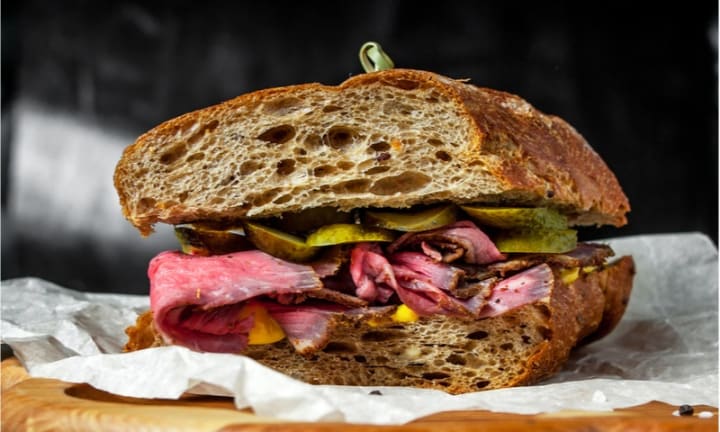 If you want to get a taste of the local cuisine, and American cuisine, then Kenny & Ziggy's New York Deli is going to be your favorite place to go. This restaurant also offers vegetarian and vegan options while having a very pleasant and inviting atmosphere. Be prepared to see enormous sandwiches filled with so much meat that it makes it difficult to take a bite of it.
Their Deli-cious Platters are a staple here in Houston and it usually comes with a side of potato salad, coleslaw or macaroni salad. The sandwiches can be a single, double, or even a triple platter and you can have your shaved meat of choices, such as Turkey Pastrami, Salami, Roast Beef, and many others. Their sandwiches are what they are famous for but people also love their desserts, especially their cheesecake.
All their famous sandwiches are priced at $21.95 and you can get a fancy burger for $18.95. They serve breakfast all day so make sure you take a look at their egg platters or if you want to start your day with something sweet take advantage of their pancakes, waffles, or french toast. Kenny & Ziggy's is definitely one of the best restaurants in Houston, therefore don't hesitate to try it out.
Phoenicia Speciality Foods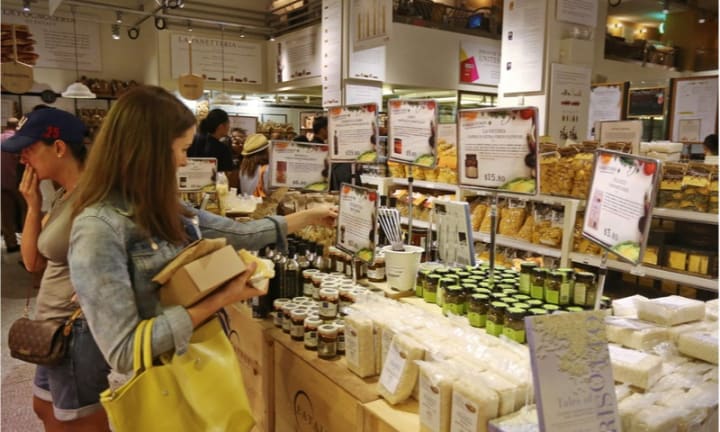 If you are looking for a buffet-style restaurant that serves great quality food, from a variety of cuisines and cultures, then you are in for a treat at Phoenicia Speciality Foods. Opened for Breakfast, Lunch, Dinner, and Brunch this restaurant has a very welcoming atmosphere where people can enjoy a hearty meal. They have a great array of foods that are very affordable.
You can expect to find a lot of international food products available while you grocery shop and eat a hearty meal at this amazing place. You can combine and mix different flavors and make it your own. You can experiment and have a wonderful culinary experience because there is so much variety and the top quality of products make it such a great restaurant in Houston TX.
Conclusion
There is no question that the city of Houston has an amazing food culture where you can experience so many different cuisines and flavors. We covered just a handful of great restaurants in Houston Texas, but there are hundreds of great eateries in the city. If you want to explore more of its food culture it is probably time to relocate here, and by contacting the local realtors in Houston TX they can help you settle in your dream home in no time.
Treat yourself with some of the best Texan food and take a culinary journey in the city that loves food just as much as you. Don't forget to share this article with your friends and family on your social media accounts in order to let them know how amazing the food culture is in Houston TX.
travel
About the author
I'm a member of the content team at The OFFICIAL Real Estate Agent Directory®, producing countless informative and trendy real estate articles for RealEstateAgent.com and its many outlets.
Reader insights
Be the first to share your insights about this piece.
Add your insights