Eight Foods You Won't Believe Have a Museum Devoted to Them
From Taiwan to Southern Bavaria, these countries take their appreciation for particular food items to a new level.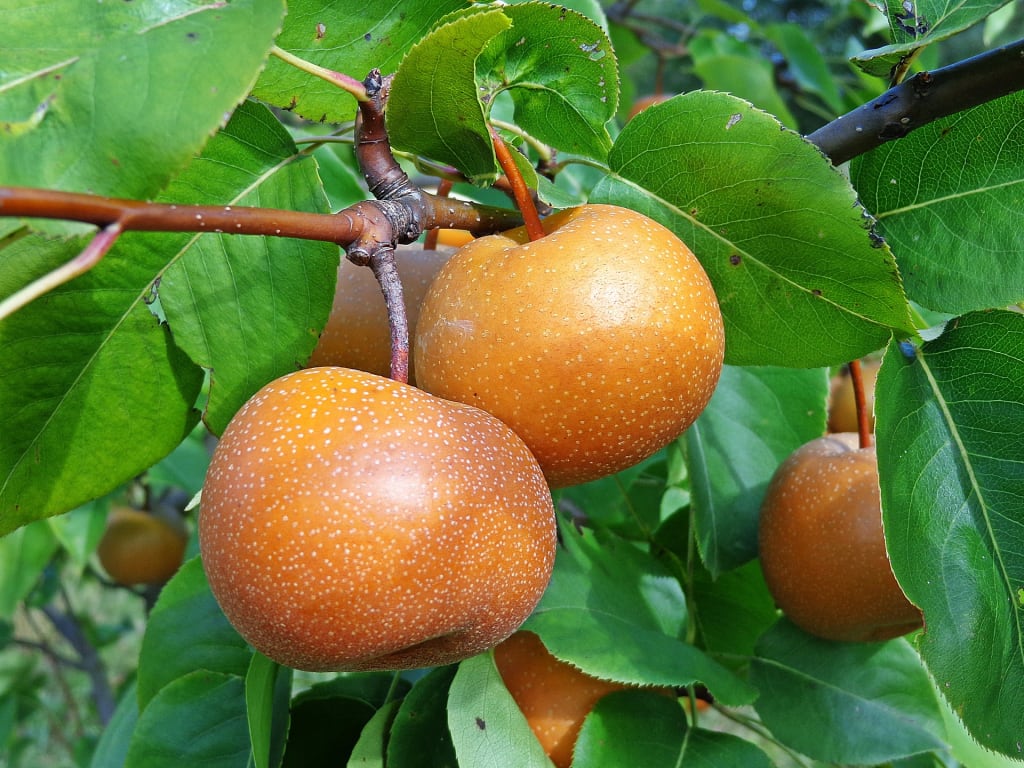 Image: Pixabay.com
Food museums channel our fascination with cooking and food manufacturing methods, offering us a window into how our ability to master them has evolved throughout history. While most well-known museums of this sort tend to focus on the broader strokes of the science, mechanics, and artistry of food prep and enjoyment, many choose more specific areas of focus. For every Museum of Food and Drink or New York Food Museum, there seems to be a growing number of institutions devoted to spreading the gospel of a single food item like the ones shared here.
Nougat – Taiwan Nougat Creativity Museum
Tucheng District, New Taipei City, Taiwan
Nougat is a bit more sophisticated abroad than the stuff we in the U.S. tend to cover with chocolate and inhale without tasting. It makes sense, then, that Taiwan, a locale whose reputation for producing creamy, imaginative nougat candy is well-earned, erected a museum to everything surrounding the sweet's history and production. This institution, bedecked with nostalgia-evoking cultural relics to create an atmosphere that's part learning hall/part gallery, features historical exhibits examining the evolution of the production methods and tools used to make nougat. What draws most people to its doors, though, is the live candy-making demonstrations by its in-house confectioners. This, and the do-it-yourself pineapple cake-baking sessions that let professional bakers lend visitors a hand, keep the place busy enough that guests are advised to secure advance reservations for their attendance, because this place doesn't do walk-ins or same-day reservations.
Learn more: Here
Cider - Museo de la Sidra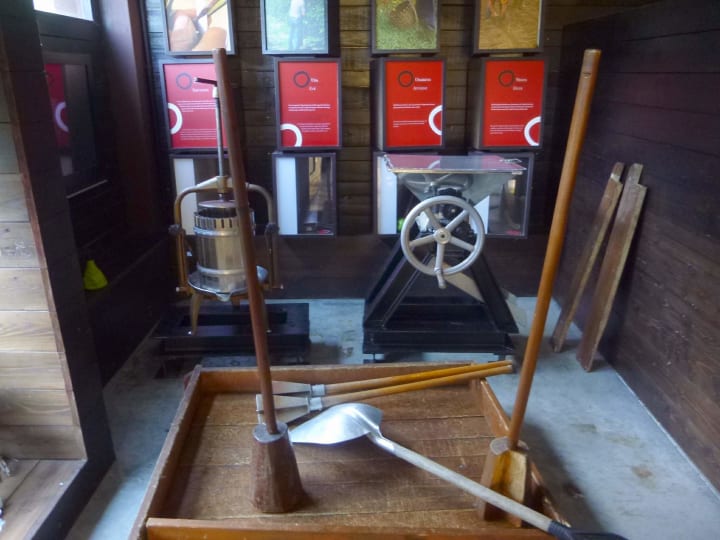 Nava, Asturias, Spain
Aimed at promoting sidra's status as a traditional Asturian beverage, this place covers the cider-making process, literally, from the ground up. Visitors learn first about how and where the apples used to produce it are planted and grown, before moving on to the mechanics and finesse of pressing and fermenting the fruit and bottling the results. The exhibits here are interactive, using games, multimedia, and optical illusions to lead visitors on a tour that follows "the cycle of the cider," letting them reproduce the process like a cellar/winery professional.
Learn more: Here
Belgian Fries - Frietmuseum Brugge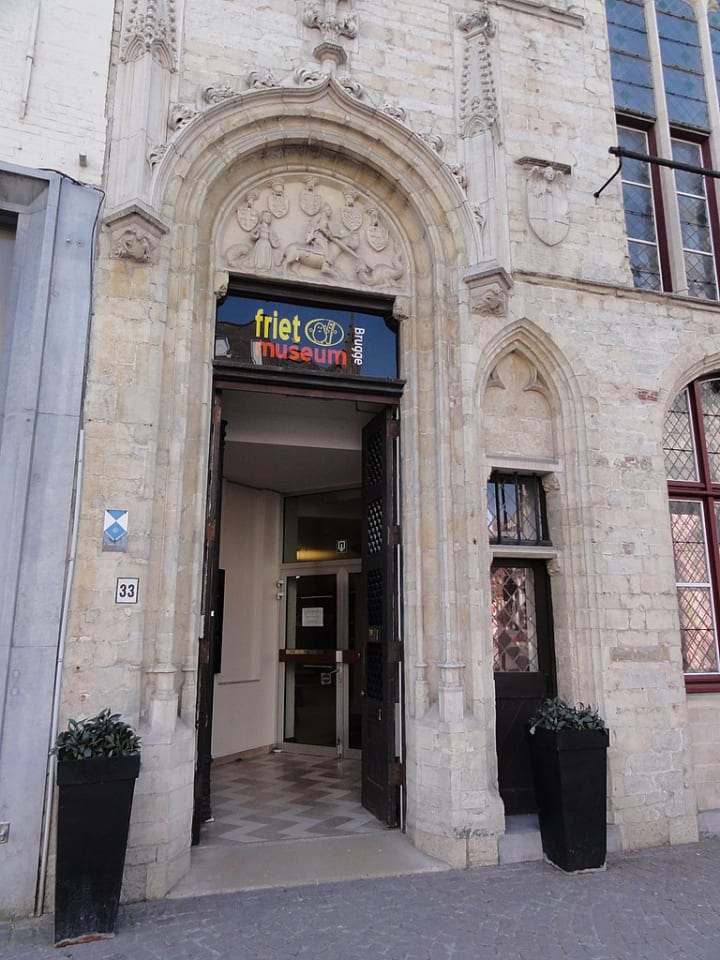 Bruges, Belgium
The Frietmuseum opened in 2008 in the Saaihalle—the most ancient building in Bruges—as the first museum dedicated to potato fries. The establishment approaches the history of the potato and fries by first answering the questions that visitors are said to ask most often. These include whether Belgium truly is the birthplace of fries, where potatoes originated, and what is the best method for making standout fries. The answers lie in exhibits that utilize video tutorials, vintage photography, and ancient chip and fries-making tools and machinery. It goes without saying that frite samplings are going down as well at a site like this, and those are found in the basement level of the 14-century structure (in preserved medieval cellars, because Belgium knows about ambiance). The museum earns tourism props for that, and also for the fact that its location, the Historic Center of Bruges, was named a UNESCO World Heritage Site.
Learn more: Here
Gelato - Gelato Museum Carpigiani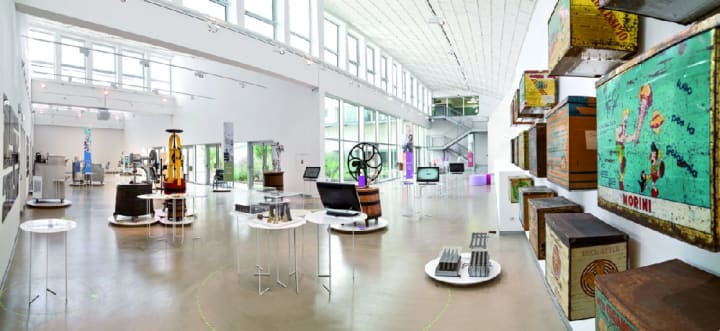 Bologna, Italy
One of the younger museums listed here, this font of gelato-flavored knowledge opened in 2012 in the renovated space that once housed the headquarters of gelato machine maker Carpigiani. Tracing the frosty treat's evolution from ancient days to the present, it relies on interactive workshops and labs that range from one to four hours in length (including a children's lab for little gelato artisans-in-training), tastings, and team-building activities. These and its collaboration with Carpigiani Gelato University help the museum to spread the love for this frozen dessert synonymous with the phrase "Made in Italy."
Learn more: Here
Museum Kimchikan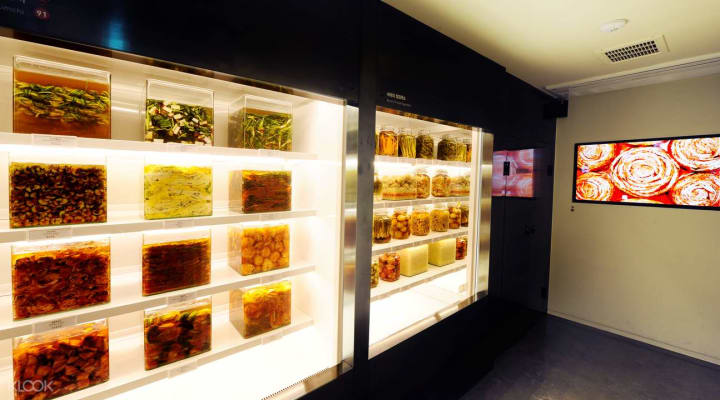 Seoul, Korea
This is the place to explore the origins and history of the spicy fermented Korean veggie side dish called kimchi. Founded in 1986, the museum examines the gamut of kimchi types by production region, the process by which it gets made, and clues visitors in on optimal storage conditions for the food as well as the nutritional benefits to eating it. Ever wondered what kind of kimchi royals of bygone centuries enjoyed the most? Look no further.
Learn more: Here
Gingerbread - Muzeum Piernika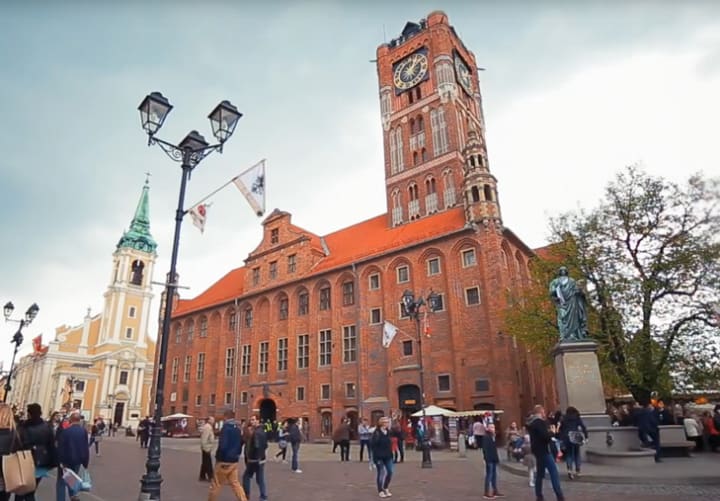 Toruń, Poland
Visitors to this institution in a town famous for its gingerbread will learn how to make their own loaves in the traditional style. Founded in 2006, this self-billed "Living Museum of Gingerbread" promises time travel to its patrons, a vow it fulfills in having dedicated its first level to walking you through medieval gingerbread-making rituals. When it comes time for you to throw some dough, you do it from under the sometimes stern, but always guiding wings of the Gingerbread Master and Gingerbread Witch presiding over the room. The building's second level transports visitors to the late 19th/early 20th century where a vintage oven, the original gingerbread-making machines, and a wax bread mold collection beg to be appreciated by throngs of once-and-future bakers.
Learn more: Here
Asian Pear - Tottori Nijisseiki Nashi Kinenkan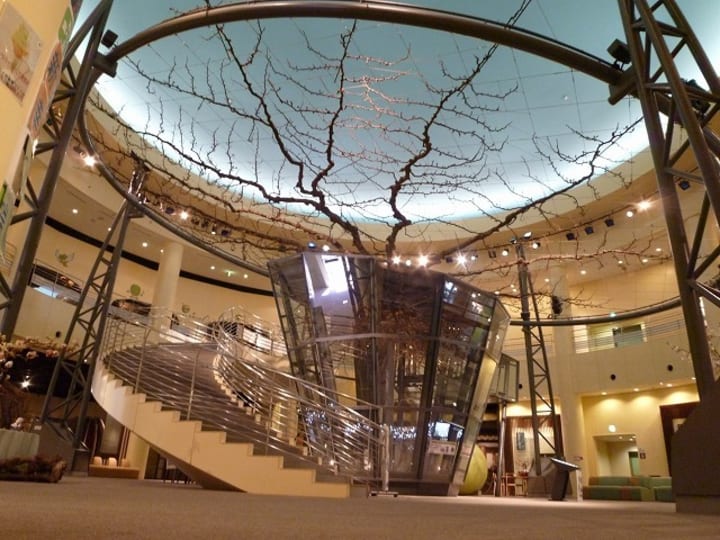 Kurayoshi, Tottori, Japan
Japan's only museum devoted to appreciating the fruit, this self-proclaimed "Pear's Paradise" will tell and show visitors everything they ever wanted to know about pears. If you're planning a visit here, know that the museum is closed on the first, third, and fifth Mondays of each month (or the following day, in those instances when a national observance coincides with the date). Large enough for one to spend an entire day wandering its halls, the museum works to keep things interesting by offering free pear samplings, interactive pear-themed quizzes, exhibits on pear orchards in every corner of the globe, and the opportunity to check out a five-million-year-old pear leaf fossil. Top off your visit with a serving of pear ice cream and relax, knowing you did your visit the right way.
Learn more: Here
European Asparagus - Europäisches Spargelmuseum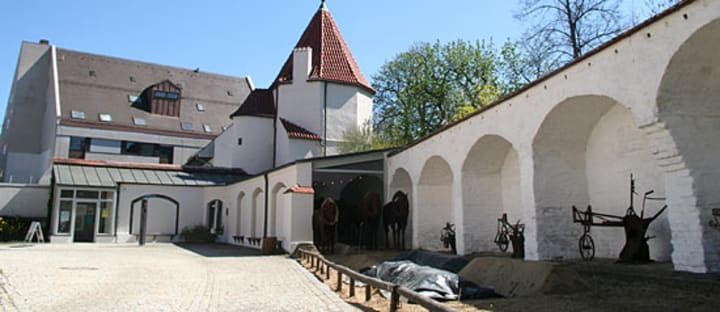 Schrobehausen, Southern Bavaria
Even though it's not news that there's more to Bavaria than pretzels and beer, this museum might surprise many. Founded in 1985, its showcase has taken up residence in a tower dating back to the 15th century. Housing exhibits from more than 30 countries, it dedicates each level of its space to a different aspect of the asparagus to which locals look forward each spring. You might come for the focus on asparagus farming and its market history, but you'll stay for the painted artworks and asparagus recipes on display, and the asparagus-themed entrees sold in the museum's restaurant each season.
Learn more: Here

Anthony Beal
Food blogger, Certified Sherry Wine Specialist, WSET3 wine scholar, comic book geek, Japanophile, aspiring gym rat. Never met a shrimp, prawn, or mussel I didn't like. Explore eating & drinking culture with me at FlavorfulWorld.com.
See all posts by Anthony Beal →