Berries and Fresh Peas
When I go home, the best summer meals are outside.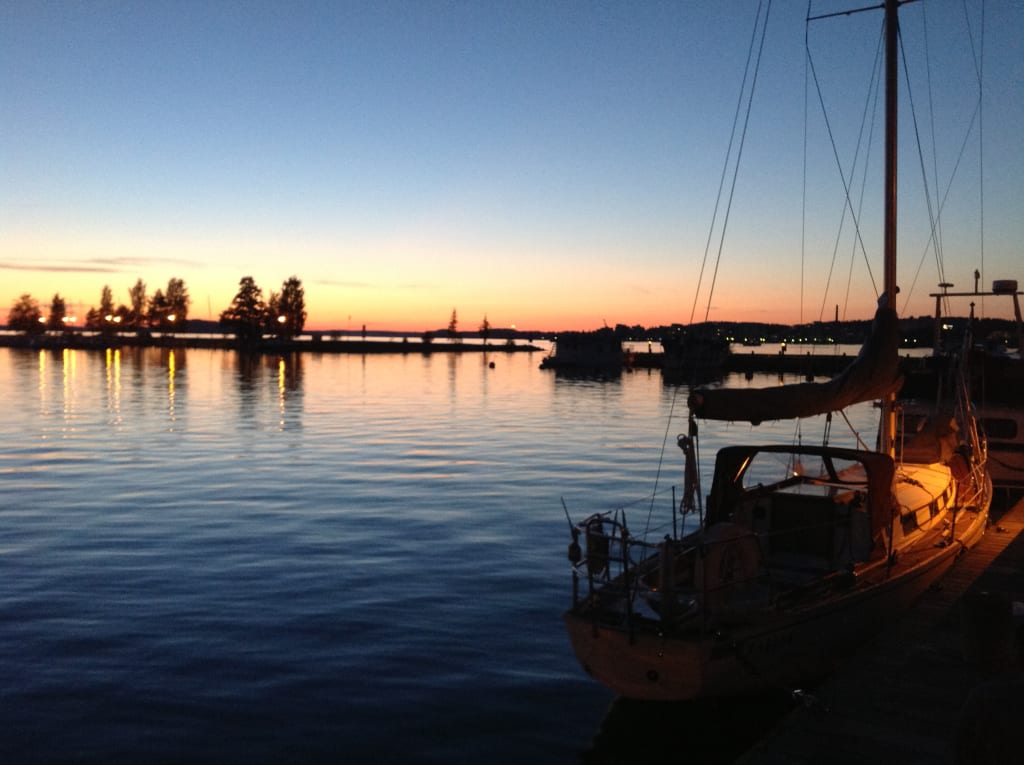 Lahti harbor at nighttime. Image by author.
I leave my mother's home by bike. My pace is calm and leisurely, there's no need to hurry when I'm on vacation like this. The South American metropolis where I live always makes me compete, gets my heart rate up with its frantic movement. But not today, because I'm at home in Lahti, in southern Finland.
Passing by the nearest of the several lakes of my hometown, the happy screams of kids on their summer vacation make me take a detour. I ride my bike past them, thinking about bringing my 5-year-old nephew here with me next week. A couple of towels and a picnic basket, and we'll be set for the whole day.
After picking up a vegan ice cream cone from the nearby grocery store, I keep pedaling through the quiet streets toward the center of the city. When I reach tori, the central market square of every Finnish town, I realize where all the people in the city are. It's market day, and the entire square is filled with sellers of the freshest, ripest vegetables and berries.
I go through the stalls slowly, trying not to get anxious. So much to eat, so little time. It's been so long since I've tasted it all.
At first, I'm tempted by the sweet raspberries and sour lingonberries, but mom spends her summer weekends foraging for them, so I have the whole fridge full at home.
Then, there's the arctic cloudberries, the most expensive thing the wilderness has to offer, but a favorite of mine and an amazing vitamin C boost to recover after my long trip. They look like raspberries, except they're orange and even more fragile. They always break up before you get them home so you have to eat them with a spoon, but it doesn't matter. Their juice tastes like a sweet liquor, and you drink every single drop.
Luckily, my Mom knows some secret spots for them in the forest, so I already had some for breakfast with my yogurt.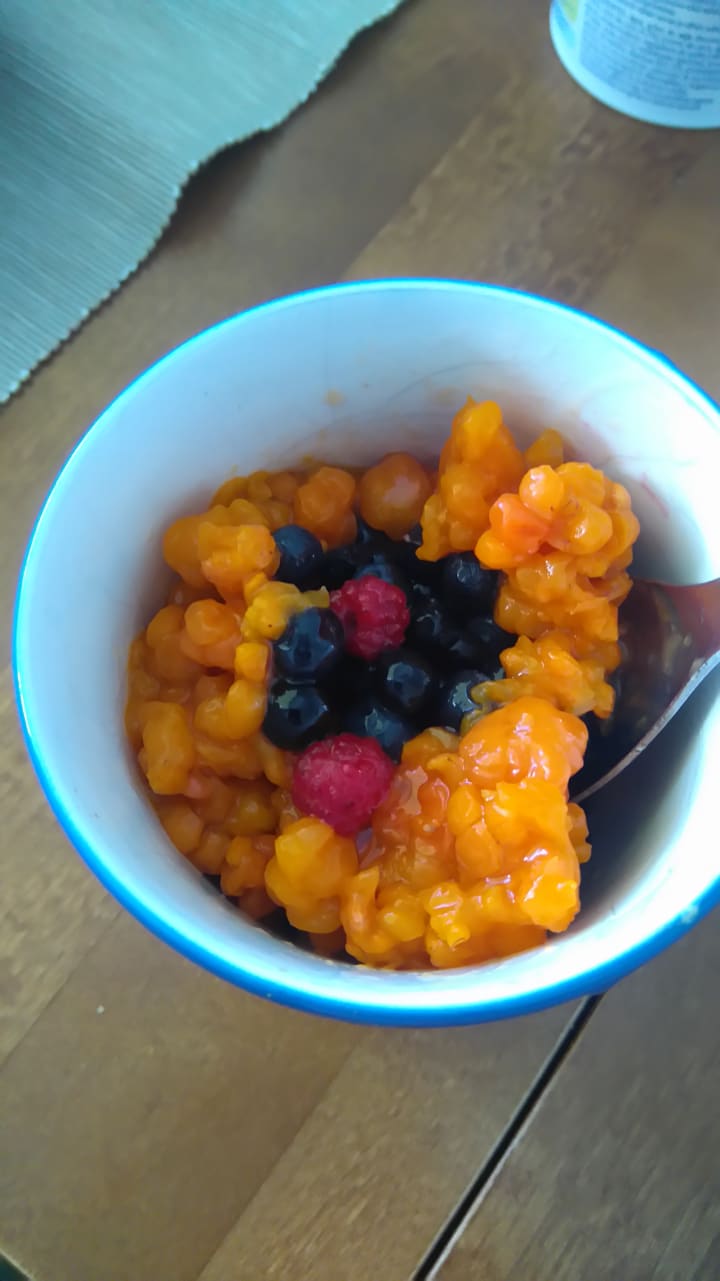 And the Finnish blueberries, smaller and darker that any I've seen outside my country. These will stain your face, your tongue, your hands and whatever you're wearing. But their taste is so much more concentrated than that of the blueberries that have been planted and harvested by a farmer that are shipped here from Central Europe in the spring.
These are the real deal. They're wild, and they taste like the forest. Just like the ones we used to pick with my cousin as kids, when we spent all our summers outside. We'd spend hours and hours finding blueberries, and eat them later from a glass full of milk with a little bit of sugar, in true Finnish tradition.
After buying a bag of fresh strawberries and peas, I keep on biking through the center of the city to the port. It's filled with people, as always on lovely summer days like this. The seagulls are screaming and I know I need to be careful so they don't steal my food.
I manage to find a secluded spot on the pier and send a message to my friend, who's visiting our hometown from Canada, where she lives. When she gets here, we'll have a cup of coffee or maybe a beer in one of the restaurant boats docked right behind me. One of them is our city's oldest brewery, and their selection is bound to keep us entertained for the night.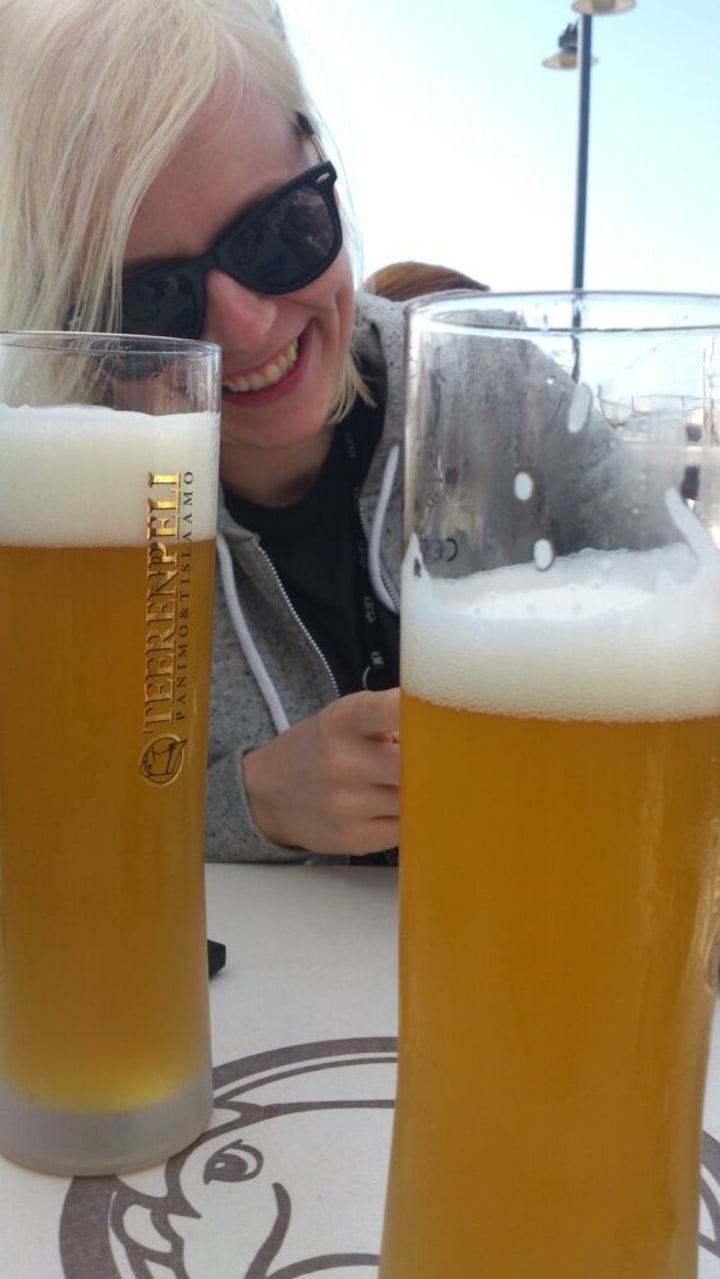 Whatever we do, we'll stay outside as long as we can, defying the mosquitoes. The Finnish summer is so short, but the days are long and the sun gives you all the energy you need. It almost feels like nobody needs to sleep in the summer, when the sun is up at 3 am.
But now, it's time to dig in to my lunch bag's offerings.
I begin with the fresh peas, eaten straight out of the pod. They're a real treat, just like I remembered them. I've never seen peas eaten anywhere else this way, they're usually dried up and used in stews. But with these, it would be a crime to cook them.
They're so fresh and sugary. I remember how we used to eat these as a kid, always looking for the pod hiding the tiniest, sweetest treasure.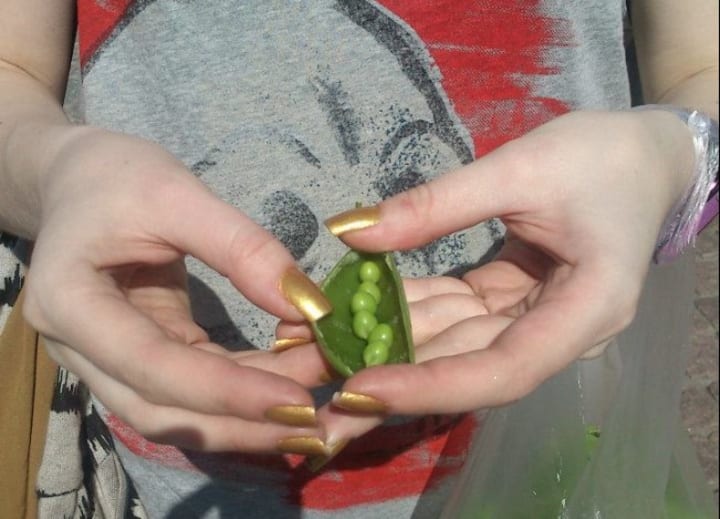 When I've eaten a moderate amount of peas—they're legumes, after all, so you don't want to overdo it, for the sake of your digestion—I move on to the real treat.
I love all types of berries, and I tend to add them to my morning smoothies every day. But the only one I refuse to eat anywhere else but home is the strawberry.
I've had strawberries in Spain, Costa Rica and Argentina, but they're usually white on the inside. I never eat them outside of Finland anymore. When you've had a ripe, Nordic strawberry, the other ones feel like an insult.
Finnish strawberries are small, sweet, soft and red, all the way through. I've heard it's because the longer days and nightless nights here, so close to the Arctic Circle, make the strawberries supercharge the flavor and color.
But the best of all is that they taste like home.
I haven't eaten truly fresh berries in seven years, since the last time I visited in the summer. It's been three and a half years since I've been there at all.
Flying across the world is expensive, but it's even worse when you're living in a low-income country. And then, the pandemic made everything much, much harder.
Now I'm here again, and it's everything I dreamed it would be.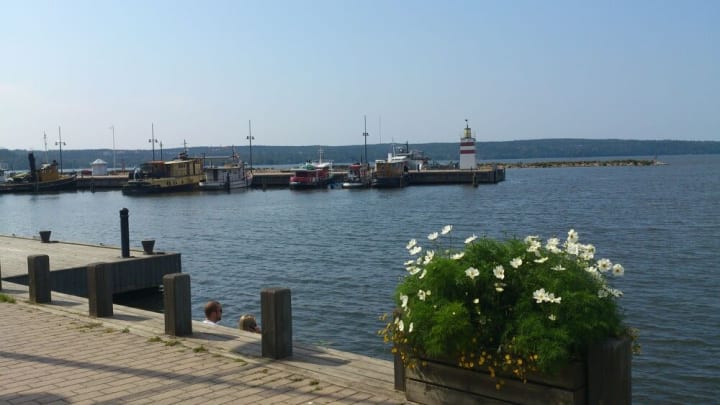 People always ask me what the traditional Finnish dish I miss most would be, and I never have a good answer. As a vegan, I don't eat many of my childhood favorites, like smoked salmon, anymore.
But what happens when you live abroad is that you end up appreciating the little things more. The taste of the earth, the food that naturally grows there.
You don't eat avocadoes or watermelons here. Tropical fruits are what you buy in the supermarket during the winter months. In the summer, you eat what's there, what's pure, what's Finnish. You eat the foods that are true to the land.
The best summer meals here are fresh, simple, and plant-based. And they're outside, I think as I close my eyes and let the sun warm me as the seagulls scream in the background.
I'm finally home.
travel
About the author
Finnish by birth, porteña at heart. Recovering political ghostwriter. Fiction, relationships, politics, bad puns, popular and unpopular opinions. Occasional dinosaurs, because dinosaurs are the best.
Reader insights
Be the first to share your insights about this piece.
Add your insights