A Taste of Japan
Drool worthy dishes and where to find them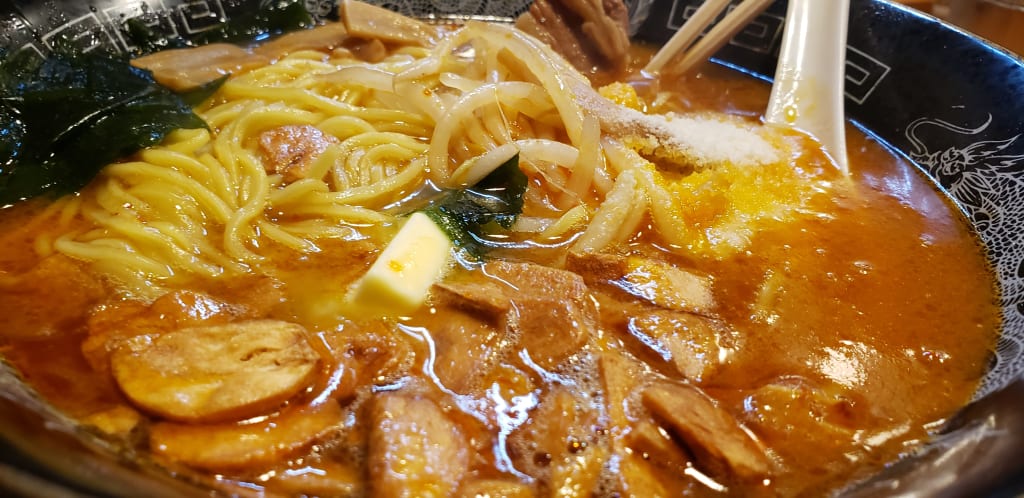 Shibuya, Tokyo 
Japan is vibrant country full of amazing sights and celebrations but I want to share with you a meal so amazing I came back for it twice. In Shibuya, Hachiko square is a small resteant called Cona.
Cona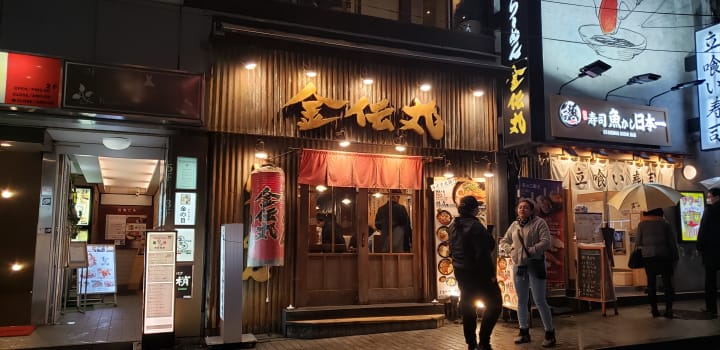 Apon entering you place your order in what looks to be a venging machine. You insert money press the item button you desire and it gives you a ticket. This ticket you then hand to the cooks and have a seat either at the bar or in a snug booth.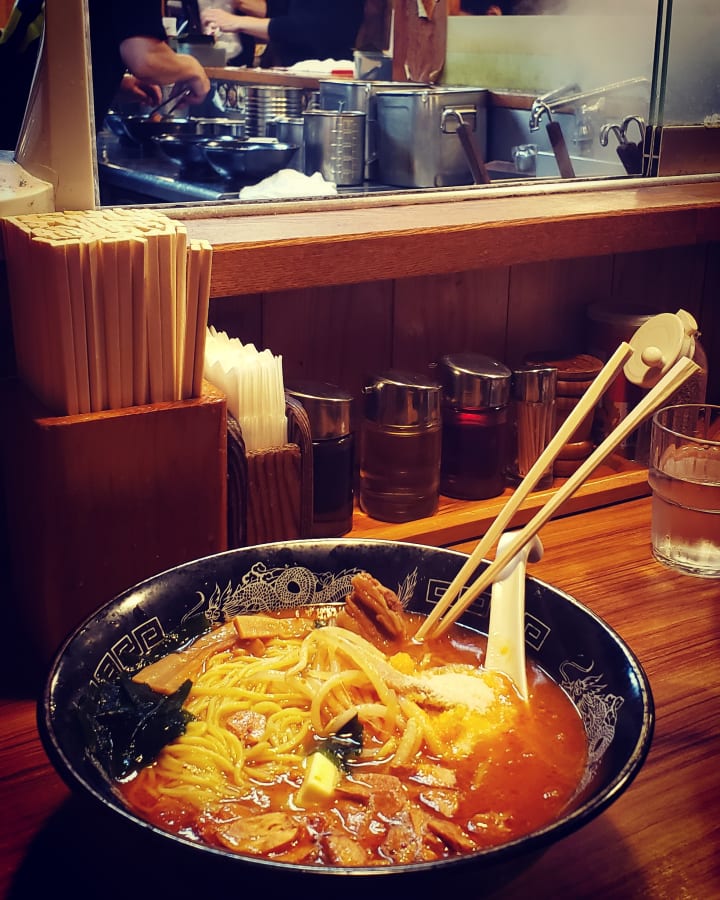 Your food is then served to you along with a variety of spices and sauces to add in, but in all truth this dish needs no added help.
The combination of buttery, savory and spicy blends together in perfect harmony down to the last drop. This satisfying sensation will fill you, warm you, and leave you wishing you could eat more.
Restaurants aren't the only place to discover delicious dishes if you find yourself craving more to eat in Japan you have to check out the street food.
Street food (Osaka)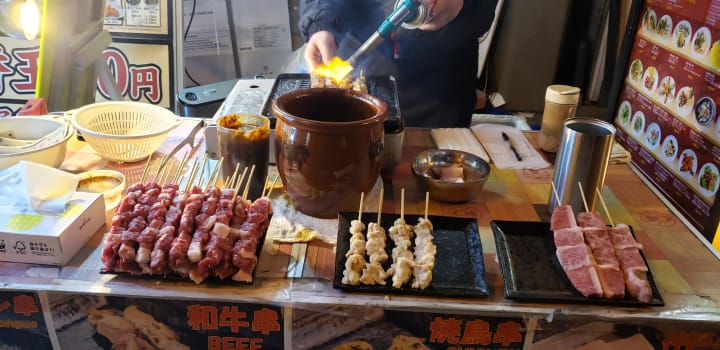 As the city shifts from day to night something magical happens in Japan. Crowded streets bustling with business men during the day under go a transformation.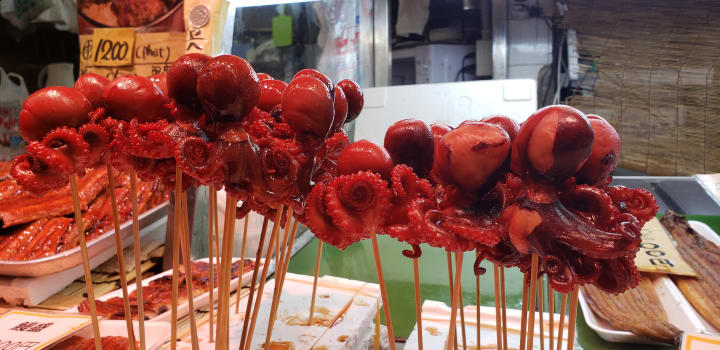 The pop up street venders take over and throughout the city there are entire streets dedicated to deliciousness.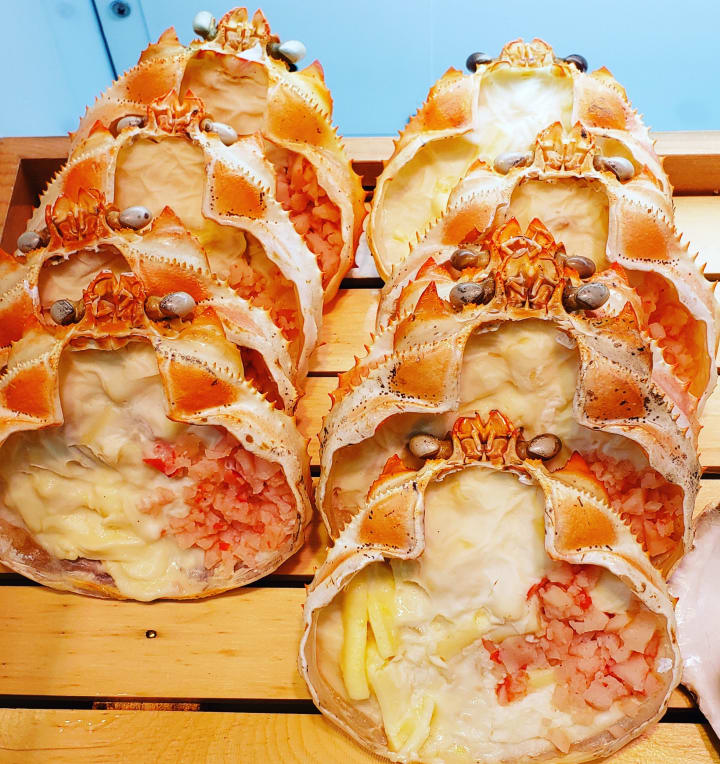 Serving strange and mezmerizing dishes on all sides it can be a bit overwhelming as you try to take in everything. My greatest piece of advice is to be brave, don't be put off by the eye contact some of your dishes might give you. Try it all, some of the most delicious things can be found in the most suprising of places.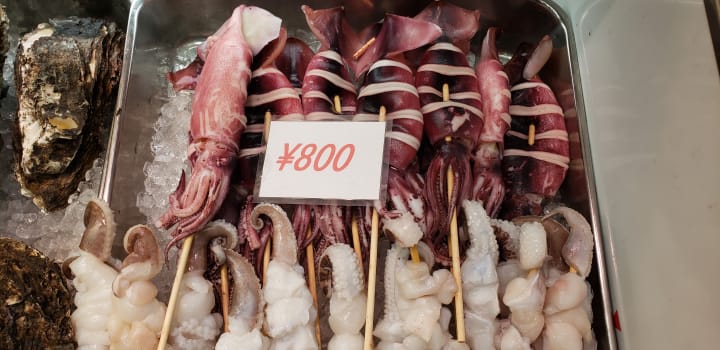 Most street food is meant to 'grab and go' and will be served in ways that make it effortless to munch while you stroll.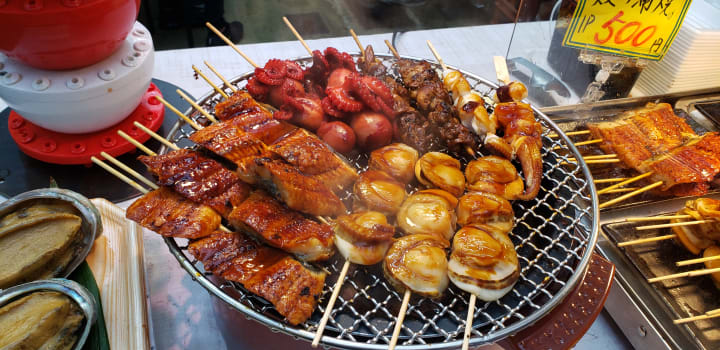 Often vendors will prepare your food right in front of you. You select which meets you like and they assemble and cook them out in the open, making something of a spectacle of your snack.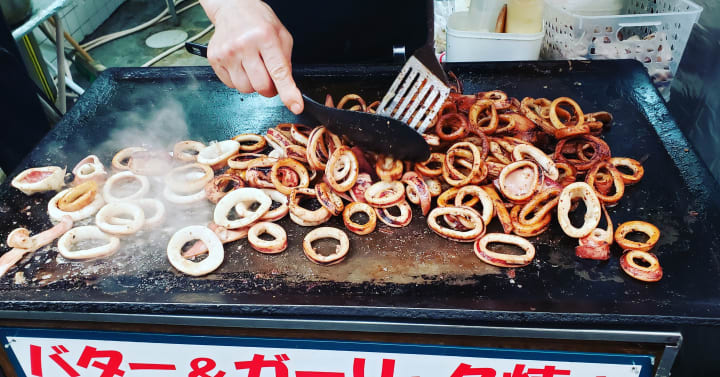 These crowded streets are a treat for all senses. The taste and smells that flow through the air, the beauty of the vibrant colors that surround you, the pulse of the streets beneath your feet, and low sound of sizzle that hums all around.
I hope this short list has peeked your curiosity and tickled your taste buds. And that you find yourself enjoying a taste of Japan soon.