A European Vending Machine Tour
all the best things to look for when travelling in Europe
I definitely can admit that incorporating vending machine options into your travel diet doesn't exactly sound the most appealing. BUT, you will not be disappointed by the seemingly untrustworthy food you will encounter in any hotel, train station, etc.
I have found some of the best things I've ever tried from these slightly overpriced yet faithful machines. While the majority of what I found was in Germany, I can still say that most European vending machines have a ton of strange and intriguing options - despite not always having the time to do more than observe.
I just want to spread this new found knowledge now, alright. Here's to uncertainty.
Haribo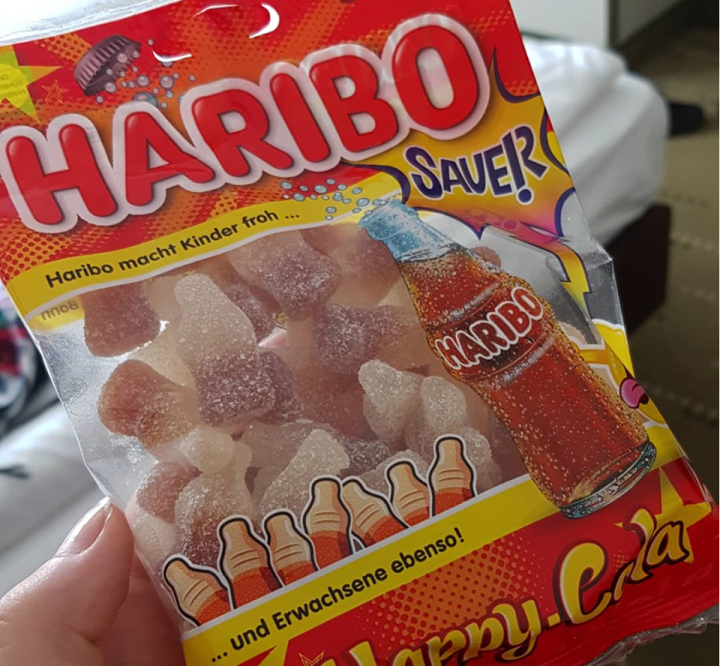 Of course I need to start off with Haribo - an icon in itself. Clearly the brand can be found everywhere inside and outside of Germany so I can't say it is 100% original, but no doubt it is my favourite candy in general. (I think many would agree)
I swear, every vending machine I came across was filled with all different kinds of Haribo and I'm not complaining at all. You can find it in every store as well though if you're not anywhere near a vending machine.
Also, did you know that the company started in 1922 with its first product, "Gummibärchen," in the city Bonn, Germany? Thanks Hans Riegel in Bonn - (Ha-Ri-Bo) you get it?
Strange Flavours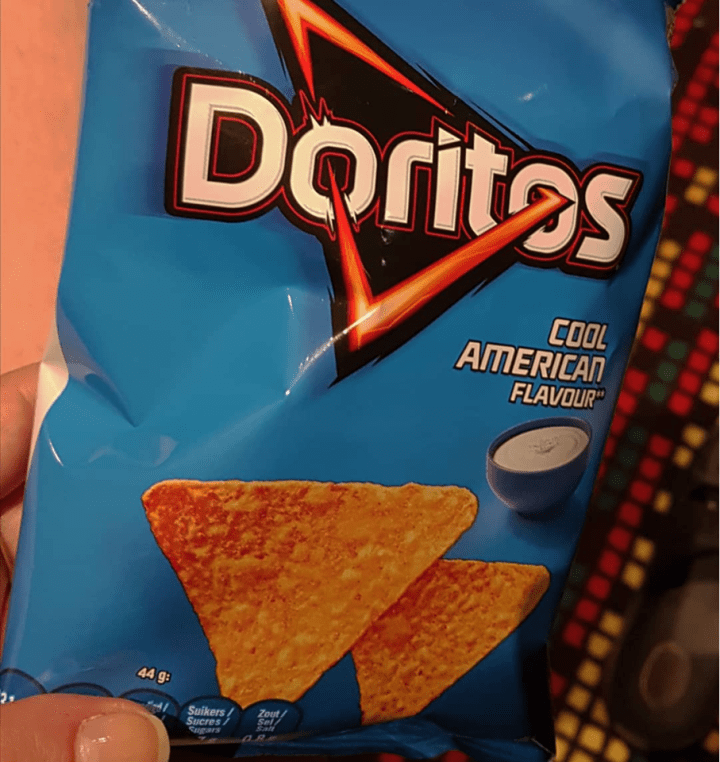 This is probably one of the only vending machine finds that made me laugh hysterically. I don't what it is about the name "Cool American" that gets me but the difference between this find in Amsterdam, Netherlands and "Cool Ranch," popular in the States and Canada, is hilarious to me.
The chips really do deserve the title though, Doritos really remind me of American culture. No offense to my USA brethren, Canadians have the same guilty pleasures in life.
Coffee?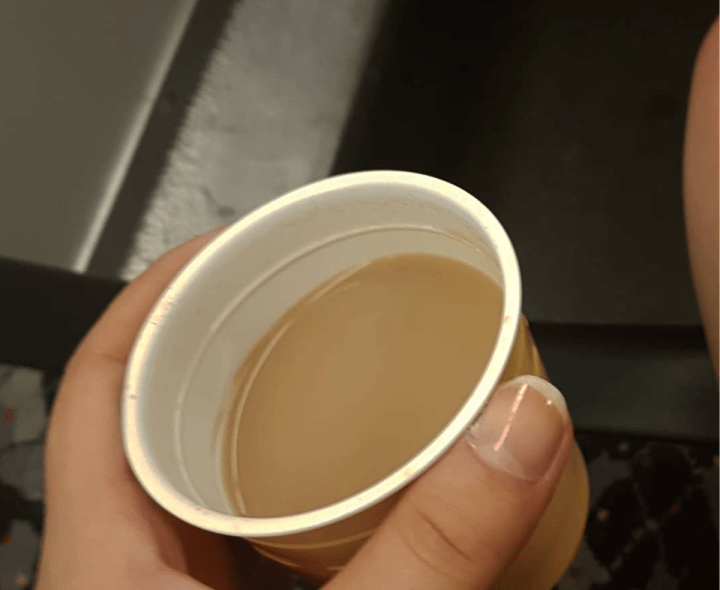 The thing that shocked me the most while standing around in a Berlin train station was the vending machine that specifically sold coffee and hot drinks. I have never seen that in my home country - Canada - so I had to try it just to wrap my head around the concept.
Maybe I'm just out of the loop and this is a normal thing, but I was more excited for this tiny Irish coffee than anything. I must say, it was very good. Surprisingly. Even though I had to chug most of it to avoid being yelled at in German for having an open drink on the train.
Tip: don't have open drinks on the U-Bahn.
Ol' Faithfuls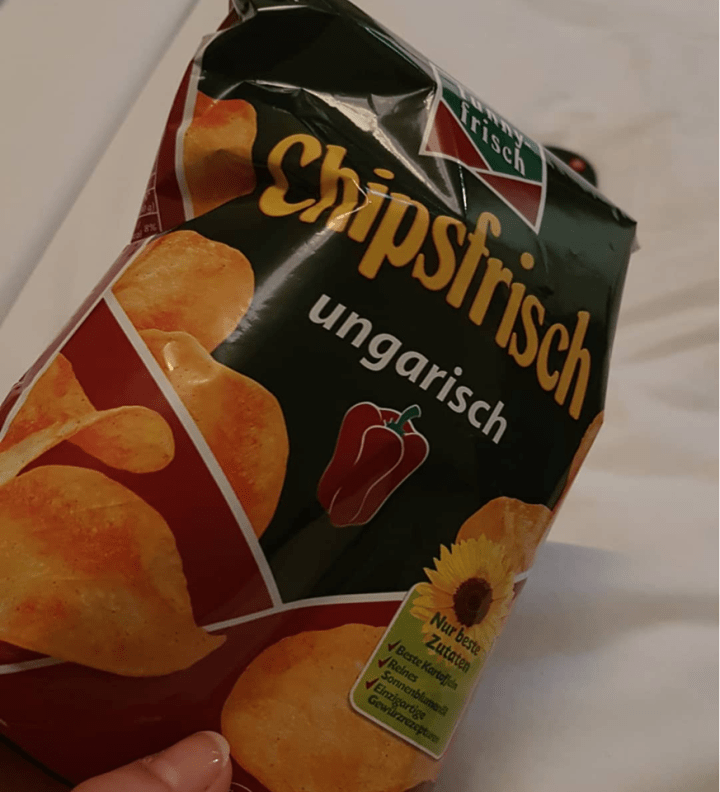 While this may not be exciting to most, one of the things I was looking forward to before traveling to Europe for the first time was finding certain things that I couldn't get anywhere else. Chipsfrisch is just one of the things I've seen Germans boast about so being able to try it for myself was interesting.
Of course there are countless things that are special only to their place of origin so finding something like this (or other things like Spezi) was pretty exciting. Maybe that's just me though. What can I say, I like being cultured.
Ritter Sport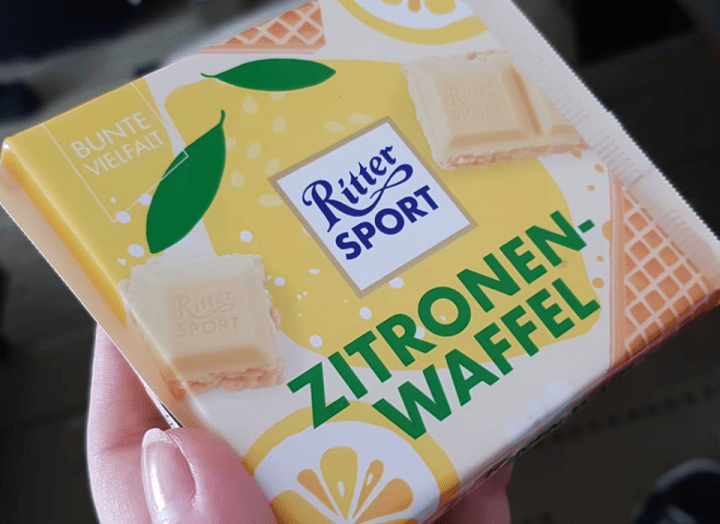 Ritter Sport is GOLDEN - even though I can find most kinds in grocery stores around Ontario, going straight to the source made the experience even better. I also found that there are some kinds that have been impossible for me to find elsewhere which was very sad to realize honestly.
The chocolate brand is pretty iconic in Germany - I even came across a huge sculpture of a Ritter Sport stack in one of the bigger train stations after coming in from Amsterdam. It was interesting to say the least.
Also if you ever get the chance to try it, Lemon RS is the best flavour of all. Don't even try to change my mind.
My Favourite Thing on the Planet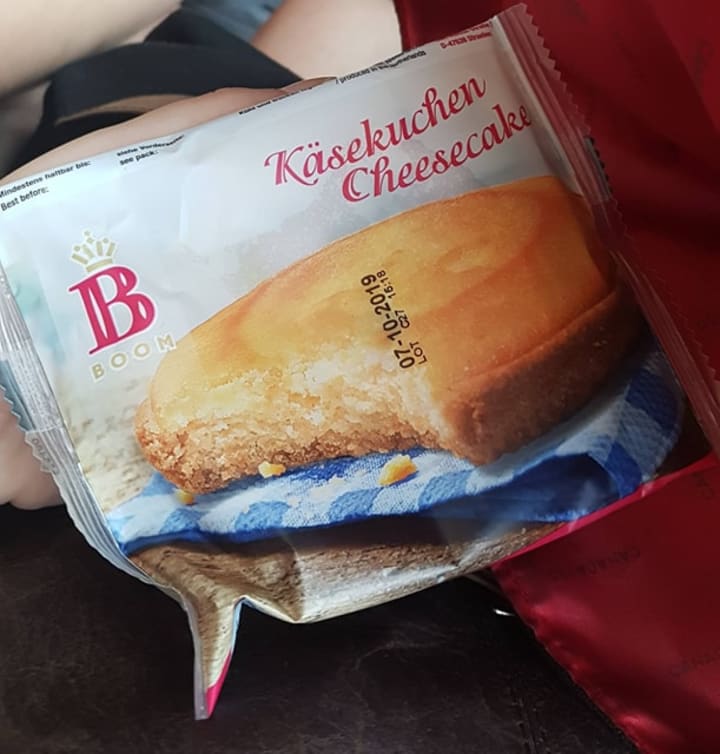 This has to be the thing I miss most about Germany. It seems like a horrible concept. Cheesecake from a vending machine, I know, I agree, but oh my god it tastes like happiness. I was shocked by how much I loved this - I honestly searched for it intensely before having to fly home just because I knew how much I would miss it.
It literally is just a tiny cheesecake. A relic, an icon, the best thing you'll ever taste. Unless you have much higher standards than me, but I don't know your life man.