7 of the Best Places to Eat in Porto
Seven of My Favourite Restaurants from My Time in Portugal's Second City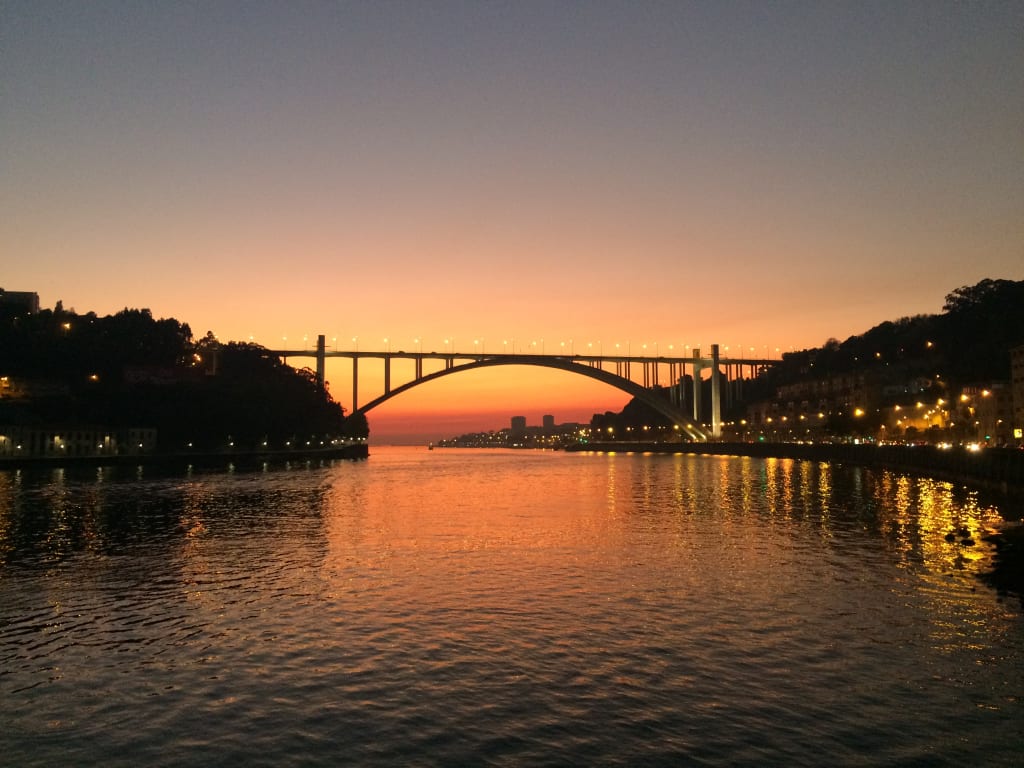 More famous for its port wine than its food culture, Porto is nonetheless a real gem for any foodie. With exquisite seafood, a mix of Portuguese and world cuisine, and a surprising array of vegetarian and vegan options, Porto's food scene really does cater for everyone.
Puro 4050 (€€€)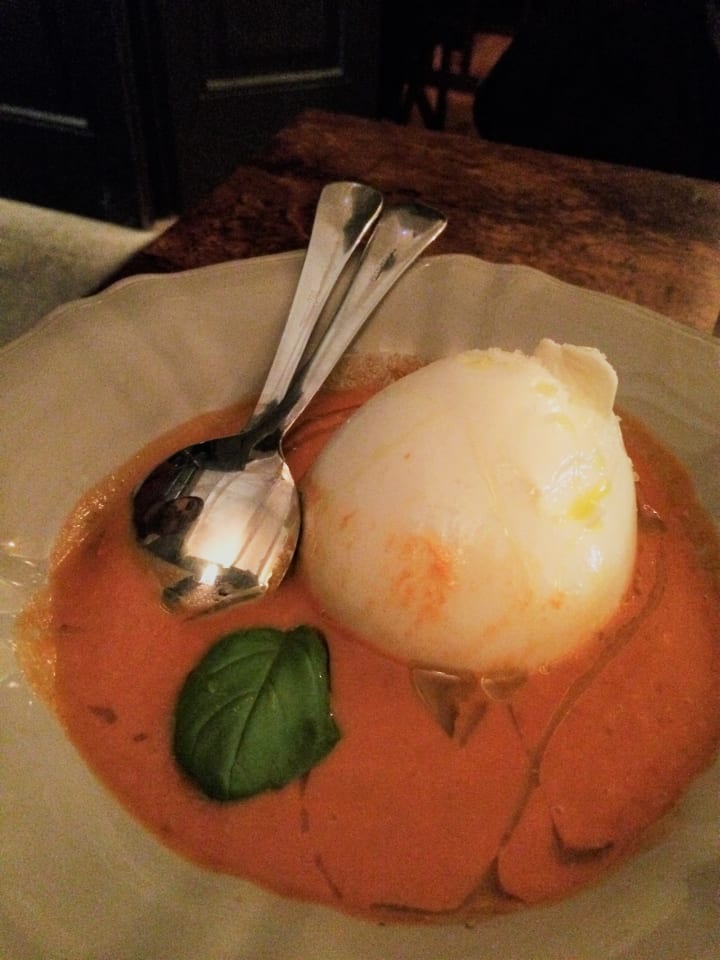 Two words should sell this restaurant to anyone: Mozzarella. Bar. Puro 4050 is the sister restaurant of the popular Cantina 32, which is located slightly further up Rua das Flores, but has the unique selling point of having mozzarella as the focus of the menu. Customers can choose from a variety of different types and sizes of mozzarella before pairing them with a selection of cold meats or vegetable sides such as grilled mushrooms, roasted veg, or peppers (stuffed with more cheese of course).
If you aren't in the mood for mozzarella (not something that was ever an issue for me), then their menu also includes a range of delicious pasta dishes, steaks, and pizzas made with ciabatta. The quality of both the food and the service is exceptional, making Puro 4050 unmissable for anyone visiting Porto.
RO (€€)
One thing that surprised me during my time in Porto was the abundance of Japanese food. Located close to the Avenida dos Aliados in the heart of the city centre with indoor and outdoor seating, RO was the perfect place for me to lose my ramen virginity, right down to the instructions on how to eat ramen that were printed on the menu.
As their name (Ramen and Others, in English) suggests, the menu at RO goes beyond their selection of different ramen dishes, and they put their own spin on a number of European plates, such as the typically Spanish Padrón peppers, with the twist of being fried with miso, shichimi, sesame, and lime. Definitely somewhere to go if you're in the mood for a ramen or to try some fusion cuisine.
Lupin (€€)
Lupin is an entirely vegan restaurant in the neighbourhood of Boavista. Whilst not located in the centre, the reasonably priced food and friendly atmosphere make Lupin well worth the walk, especially if you're staying in the area or visiting the Casa da Musica.
The menu was small but showed a focus on quality rather than quantity. The onion soup and mushroom risotto both tasted great, but the real appeal of Lupin is the opportunity to have a vegan version of two of the most typically Portuguese dishes you can find: a francesinha and a pastel de nata. The francesinha, made with seitan and vegan sausages and covered in a great tasting sauce is a convincing alternative to a real dish, while the pastel de nata is a fine example of how pastries can be made vegan without sacrificing on texture or flavour.
Mercado Bom Successo (€€)
Another recommendation from Boavista, Mercado Bom Successo is perfect for a group of people who all want to eat different things and can't decide on where to go. With a range of different food stalls all under the same roof, everyone can find what they want and still eat together.
Options vary from poke bowls to risotto to tapas, but for me the standout options are the leitão (a Portuguese hog roast with a traditional sauce), sandwiches from Leitão do Zé, and the all-vegetarian buffet at daTerra where the dishes change on a daily basis but always taste amazing. Bom Successo hosts regular free concerts and is also home to a few shops and bars, all of these elements combining to create a bustling space where time flies by.
Cervejaria Diu (€€)
No visit to Porto is complete without trying a francesinha, the local delicacy which consists of a sandwich containing ham, linguiça, steak, and sausage, covered in melted cheese then doused in a traditional tomato and beer sauce and served with fries. Portuenses are incredibly serious about their francesinhas and everyone has their own personal favourite that they insist is the best, so here is mine: Cervejaria Diu.
Whilst the menu is basic in the sense that it offers fast food and cheap Portuguese staple dishes, they undoubtedly make one of the best, if not the best francesinha in Porto. Their regular francesinha with a portion of chips was enough to leave me carrying a small food baby, but if anyone fancies taking on a challenge, Cervejaria Diu also offers XL and even XXL francesinhas.
O Burrito (€)
Wandering around Cedofeita in the city centre, it can be easy to walk straight past O Burrito, but this small Mexican restaurant truly is a hidden gem. Another great option for vegans, burritos are (as the name suggests) the specialty of this cosy, casual spot. Within their five different choices, O Burrito plays with a variety of flavours from different cultures, ranging from the teriyaki grilled tofu in the "Bruce Lee" to the coconut curried red lentils in the "Ghandi," in addition to the more traditionally Mexican "El Pablo."
A small restaurant with stools downstairs and some seating upstairs, O Burrito is somewhere to come for a bite to eat with a few friends rather than with a large group. All of the tortilla wraps are homemade, and the ingredients taste fantastic, with well-balanced spices and sauces. We tried "El Pablo" and "O Lusitano" and were seriously impressed. They offer a great value meal deal, with a drink, soup, hot burrito, and coffee for just 7.95 which makes me wish that I had visited much more often.
deCastro Gaia (€€€)
Food may not be the first thing that comes to mind when people think of Porto Cruz, but on the third floor of the famous port company's impressive building by the Douro river is the deCastro Gaia restaurant. Boasting amazing views of the iconic Ponte Dom Luis I, the menu is carefully constructed to compliment and be complimented by Porto Cruz's wines, from the glass of white port served with the couvert all the way through to the desserts, each with their individual wine suggestions.
The selection of starters is perfect for sharing and also removes any fear of missing out for those who struggle to decide what to eat; just choose as many as you want and create your meal that way! The mains selection is typically Portuguese with the focus on meat and seafood including the traditional Bacalhau à Bras and Portuguese style veal steaks. For me, however, the desserts were the most special part of the menu. Both the incredibly rich chocolate cake and the tawny port ice cream were mind-blowing and left me with a huge smile on my face. If you aren't ready for the night to end, you can head upstairs to the rooftop bar to enjoy a drink and take in the amazing riverside views.
There are countless restaurants that I fell in love with during my time in Porto, but if I listed them all this post would take days to read! Have you tried any of these restaurants? Did I miss out on something special?