6 Unmissable Cafes in Porto
Whether you need a quick caffeine hit or are just in the mood for some seriously good cake, these central cafes are the places for you.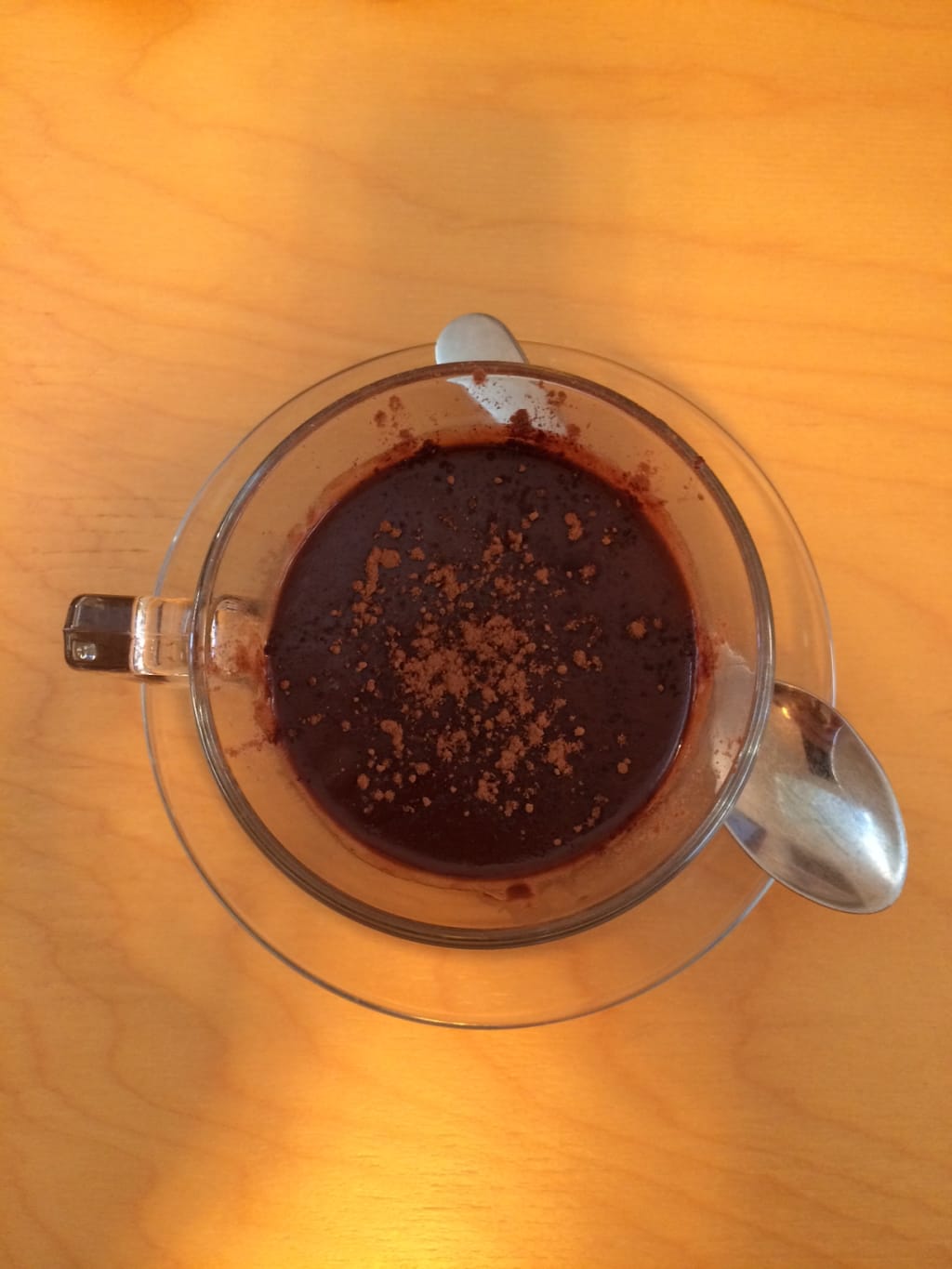 Noshi's Decadent Hot Chocolate
Noshi
Right in the heart of Porto, Noshi is the perfect place to go for someone who wants to eat healthier without even noticing it! They manage to create incredible sweet treats without using any sugar, and often avoid gluten or dairy as well. The chocolate mousse is simply amazing (an opinion backed up by everyone I excitedly forced to try it) whilst the hot chocolate is beautifully rich. For those who aren't quite as obsessed with chocolate, try their cheesecake and take your pick from the range of quality coffees that they offer.
Noshi also impresses with the savoury components of its menu, with a variety of "other world" toasts, a selection of breakfast dishes including yoghurt and acai bowls, and a range of healthy lunch options. If you visit for lunch on a weekday, ask about their ever-changing yet always delicious dish of the day, or go on a Sunday to enjoy their brunch.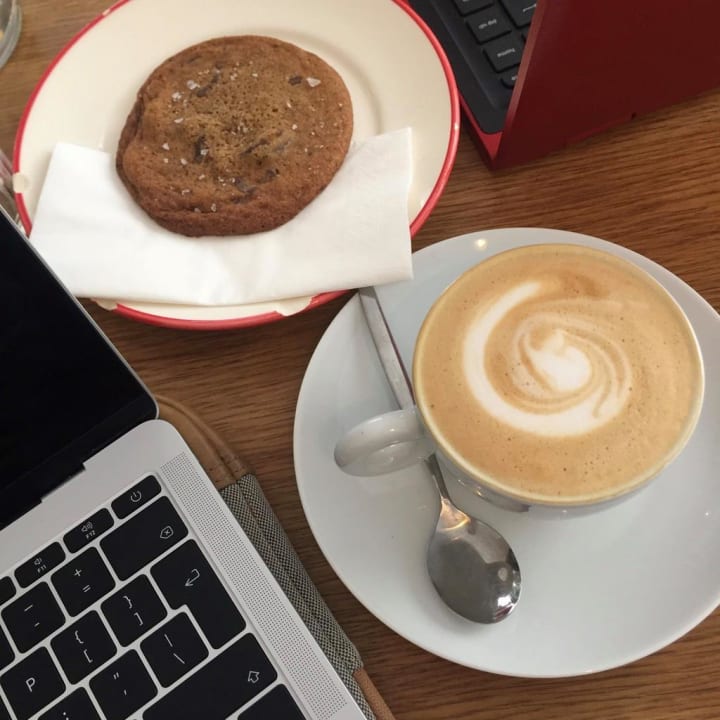 Época
Just around the corner from the Museu Nacional Soares dos Reis is Época, a cosy cafe with an inviting Scandinavian feel to it. A perfect place to work, study, or read, Época has a relaxed vibe to go along with its friendly service. The selection of sweet treats at the counter is brilliant, but for me the most special part of the menu is the homemade sourdough bread which was so popular they had a waiting list for loaves of it.
Luckily there's no waiting list for the bread that they serve in the cafe with a variety of accompaniments which include honey, olive oil, and cheese. As strange as it sounds, it was really hard to find great bread in Porto, something which the owners also discovered after they returned from living in Denmark. They decided to fill that gap in the market and boy am I glad they did!
Zenith
A brunch and cocktail bar located on Praça Carlos Alberto in the centre of the city, Zenith is undoubtedly one of the best and most popular brunch spots in Porto. Their entire menu is Instagram-worthy, and the even better news is that it tastes as good as it looks. Zenith has a stylish decor to match its modern menu, and any visit feels like a treat. With a range of smoothie bowls and tapioca pancakes, the plates are always vibrant, and if you want your drink to be just as colourful then the beetroot latte is perfect for you!
Cafe Progresso
Another cafe right in the heart of the city center, Cafe Progresso proudly boasts that it is the oldest cafe in town, dating back to 1899. With seating spread across two floors and a light, rustic interior, Cafe Progresso is a great place to enjoy food at any time of day, offering daily specials and serving food from breakfast until dinner. In addition to the food and the location, Cafe Progresso also serves some of the best coffee in the city and uses a variety of brewing methods to get the most out of their beans. This is the place to go if you need a bite to eat but still want to feel like you're enjoying the history of the city.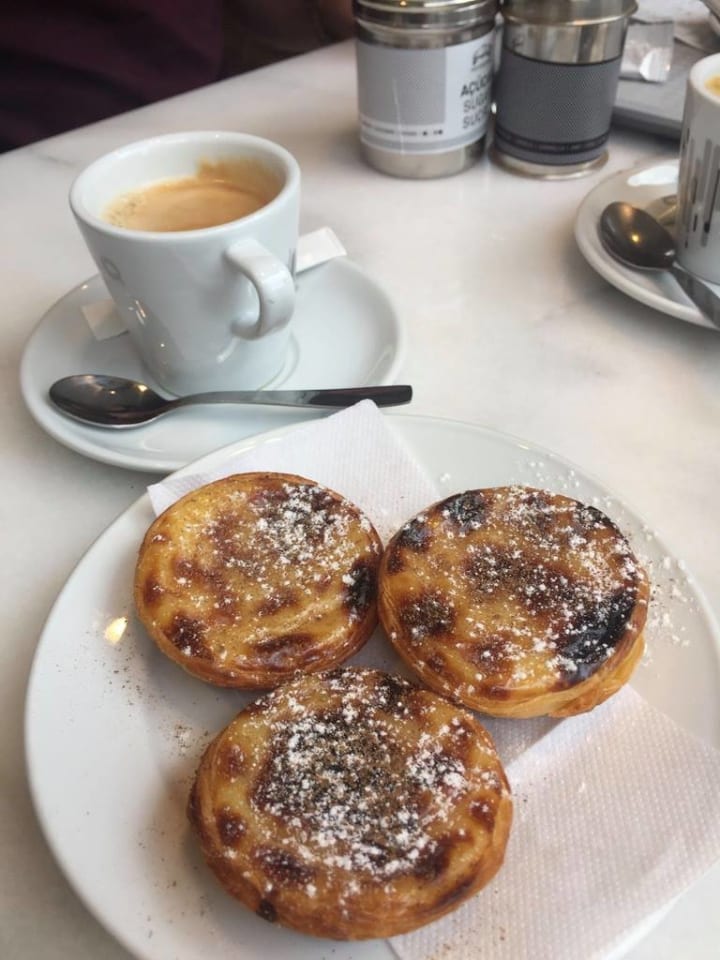 Manteigaria
On an overnight trip to Lisbon, I was lucky to find myself staying next to Manteigaria's original bakery. Upon my return to Porto, I was delighted to discover that I was still able to get my hands on their beautifully buttery pasteis de nata in the city centre. As with the Manteigaria in Lisbon, there is something strangely hypnotic about being able to watch the pastry being pressed into the moulds through large glass windows. Aside from the simple fact that in my opinion these were the best pasteis de nata I found anywhere in Portugal, this is what makes Manteigaria special. You can see the work that the bakers put into making your food and you form a connection both with the food and the process itself.
O Diplomata
If you are a fan of pancakes then this cafe will be absolute heaven! O Diplomata's menu revolves around their pancakes, with the best part being that you are entirely free to decide the toppings and eat your own creation. The choices for customising your plate are split into five sections: the dough (including a vegan and gluten free option), the topping (such as maple syrup or Nutella), the fruit, the crunchy (Oreo or M&Ms among others), and the ice cream.
You can choose between having two or four pancakes, and they actively encourage you not to be "diplomatic" when choosing your toppings. They also offer a savoury pancake and a seasonal pancake for anyone who is finding it hard to make a decision when it comes to their toppings!
***
I spent a lot of my time in Porto sitting in cafes, but I still didn't manage to visit them all! Did I miss out on something special that I should try on my next trip? Have you tried any of these cafes?