Why I Hate Living; But Why I am Grateful To Survive
Nikolas Taylor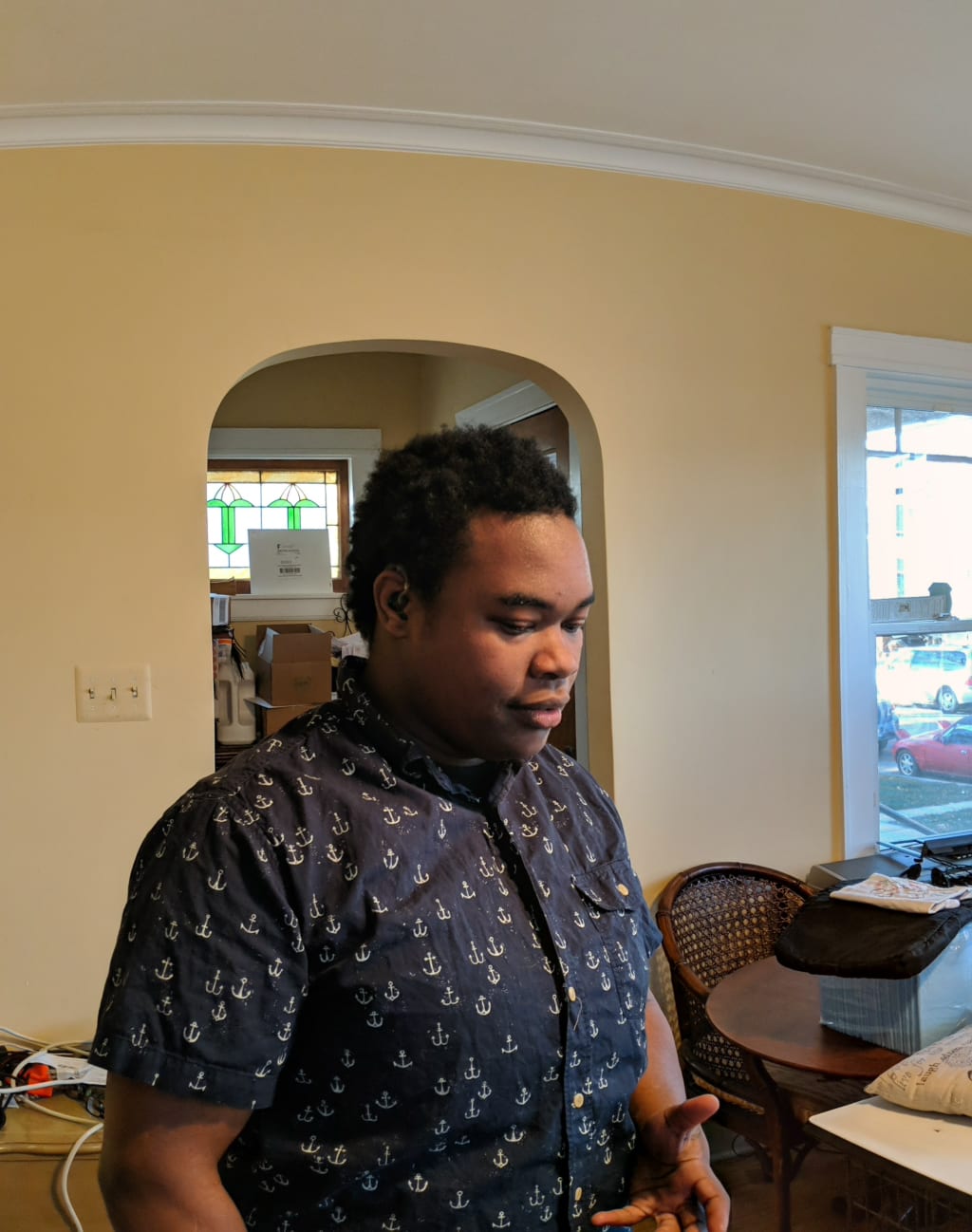 I want to share this story since this is how I feel 24/7 living each day in my dysfunctional family home; and if anyone would care about how I feel on a daily basis and maybe is looking to understand, or to relate to my story. I am adopted, and I have two white parents, and a biological brother currently in my bungalow house in Chicago. Prior to being officially adopted, I have lived with my parents at 3.5 years old and I came along with my brother for an original emergency two-week stay, under the custody of DCFS. This time, it was very challenging since I was critically ill, non-verbal, and poorly coordinated due to the severe neglect I had faced by my biological parents who were both addicted to, and sold drugs. The first two weeks were filled with back and forth doctors, and hospital stays and visits. In addition, I was also diagnosed with Autism, and at the time was non-verbal and without any of the proper therapies and interventions, to improve my conditions, I would have been non-verbal, and in a wheelchair. With the hundreds of doctors appointments and back to back hospital stays with intensive therapies I went from being completely immoble and non-verbal to walking, and talking today. However growing up to now be almost-20 years old has been a curse in disguise. Prior to being 20, and to fill everyone in on being adopted; Anyone can say they love you enough just to give up on you. I had to face this at the age of 15 years old. At the time, I was going through an all-time low on both my mental and physical health. The cause of this was being moved from a Catholic high school, to a public school; feelings of guilt and fear when my sister engaged with drugs, and a possible gang initation, and the effects of my parents losing both their coroporate jobs. We also had a lot of family fights.
As a result, the first half of my sophomore year, I was forced into a behavioral health hospital against my will, since my mother painted a story of how I "threatened to take their lives and mine". My mother is a genius of playing the victim card sucessfully, and I always witness this everyday. She blames us for the two back to back, breat cancer diagnoses that she has yet to take care of; since she puts others before herself. Even though she has been in the holistic health business for almost seven years, the fact that she hasn't taken care of herself, and manipulates pretty much everything , and gets upset when she does not have control over a situation; just shows you how messed up the adoption process for some families works. Time and time again, she again, does not grasp the fact that I have an Autism Diagnosis, have been openly trans for seven years the things she says and does impacts my relationship with others, and my behaviors that I have. I have felt worthless due to her manipulation, and her hunger to crave for power. I also have a brother, who is violent, homophobic, transphobic; and will not do anything to help out, and is far from narrsistic and vulgar to bring back to life. If you were to describe my family dynamic to a reality show, or a celebrity; I feel like Nick Carter, as I have a brother like Aaron who I do my best to be nice and support; only to be hurt, and lied to in return by my broken dysfunctional family. I appreciate the fact I have a mother, and to literally quote Nick Carter "I do not appreciate all the situations that my household has had to face since she ran this like a show business". This is sadly the reality of what I am currently undergoing in life. My plans for the summer, are to undergo my gender confirmation surgery, and move to Southern Illinois University Carbondale to Get my bachelor's in Hospitality Admin: Culinary Arts, and my minor in Music Business: Commercial Music. I am very excited to leave the place that I thought was my home free of judgement and emotional exploitation; and to move to a place where I can meet new people, and make my dreams become a reality. I am not saying that I wasn't greatful for the parents that I was given to, as a matter of fact, I am very thankful that even though my parents and siblings were quite rude to me, and the ways we've been rude to each other, make me recognize, that someday.
I want a family where I am opposite of that. I want to make sure my children, and future wife can say what we want; be loyal and honest with the lives we have and build our family that is not so perfect. Coming from a household where you are held to a higher standard, and are humiliated if you do not meet one simple task. Learning from what my family clearly lacked in, only makes me think about the future that I want to have; and I know that this year will bring. Its very lonely when you think like me everyday saying "If I could wish for one thing, it would be a family who would fit in my shoes and see how the world is in my eyes and understand how I get punished for being a different individual who struggles to find a way to be normal." Sadly wishes are dead, and the people who you call family; are really theives who find away to take your sanitiy and freedoms from you every single second to leave you waste away. This is what I face everyday but this year, I feel that there are a few things that I look forward to despite being in quarentine and a target to make myself feel worthless.
With this, I want to say, anyone who is in the same situation as I am; Count the blessings that you have; despite the setbacks that can hide from you in disguise. Even if you have everything in life, there are things that you don't have; and you have the opportunity to make room in the future to prevent the cycle that could follow you, and may damage your relationship between you, a partner, your children, and other significant people who could help you in life.