THE FINDS
~ Grab it or it's Gone ~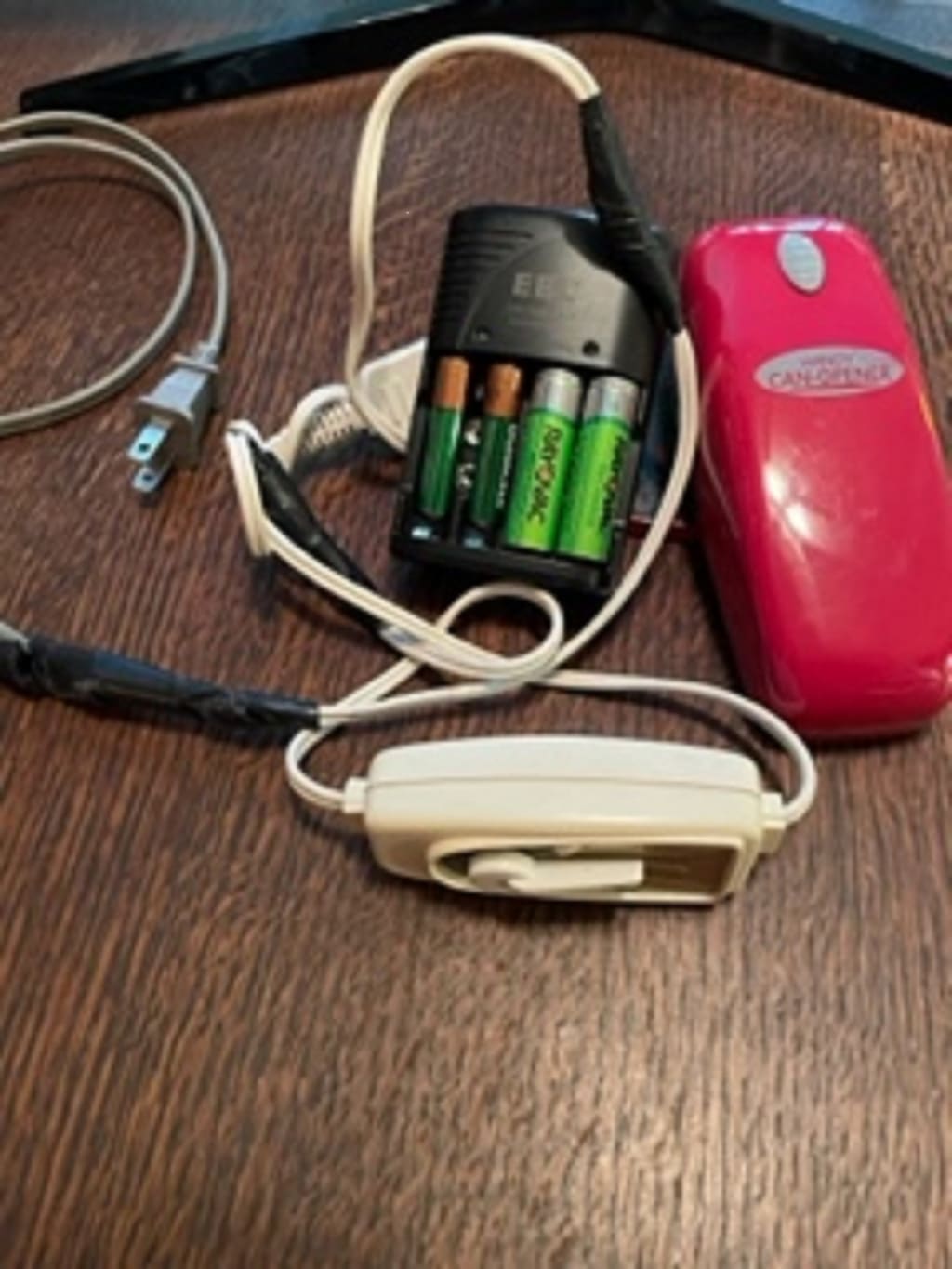 🔥 SPARKY 🔥
THE FINDS⏳
"Grab-or it's-Gone"
~ Such a Deal ~
Although some of us may be fortunate enough to pay full retail for certain items; where's the fun in that? For some reason I've always enjoyed 'Potchkeing' (touching everything while strolling down the aisles) shop-schlepping to find 'The Finds'! Got a pair of large twin-fans, better than good; I mean how much does a fan do anyway.
My girlfriend is a thrift-shop 'Maven' and always finds something in each store we maze-through; whether it's for her or me. She has WAY more patience than me. I'm actually into lamps and bowls. Often vintage-varieties find their way into overstuffed-interesting Salvation Army stores. She likes 'lectric gadgets. Wanting a dough-mixer (for lack of a better description) inspecting-checking prices in thrift stores/garage sales just to compare. But, she finally saw an ad for a brand new one @ 20% off so that did it; not wanting a 'used' anything to mix her food anyway!
Used clothing is a no-no, too. Even the size shown on hangers are different coming from some countries; couldn't get a foreign 'Large' on my elbow. Odd though how she always 'Finds-The-Finds' I Need before I knew I Needed it...In a nagging sorta-way!
In our neighborhood we had streets lined with 'Antique-Rows'. Shops whereby every imaginable 'period-décor' furniture was on display. From French Provincial, emphasized with busy patina gold and intricate swirls, to heavy Oak and assorted fine wood, that was our favorite. Noticing that although few of these types of specialty shops exist today, similar pieces purchased years ago are, simply, not affordable. Whew! I've always wondered, at what point, is the Handle ~ 'Antique' Label attached to an item?
Since retirement I have a closet full of suits-shirts. Some even with an archaic-adornment with my initials stitched onto the cuffs; these 'Outfits' were once carefully coordinated. They are now hardly used; different times! I was told that I should put them into some kind of Consignment-Store; or even sell them! Nah, I've mostly gotten my innings out of them. Besides, the 'Newbie' official 'Uniform of the Day' is currently, Tank Tops-Shorts and, of course 'Huarache' sandals: No 'Clothes-Horse' market here!
Finds can include advertised items that really do what they say they will; making things just a little easier. Most of us have purchased impulse-items (the 'Pet-Rock' hype) that land on the shelf only to end up in Good-Will carts. I may be the only one who does this, but I don't pay much attention to replacing items that just work; don't give it much thought.
I had an electric blanket that was actually a cozy hand-me-down from years ago. Come-on it was only used 1/2 of the year and always just seemed to warm-up just fine, with a few minor cord-repairs using black electrical tape; so, it wasn't fancy! I know it is hard to fathom, but I was told that it was a "low-voltage"🎇 blanket; never having a clue WHAT that meant! Probably, in this case, ignorance may not have been bliss! Though, now, I have an abundance of Electrical-Tape on hand....!
Along with Sparky #2 items were replaced with "I never knew I could live with outs." Such as:
— Electric can opener: Just put on top of the can and wa-la, no sharp edges ~ a simple Find!
— Battery Charger: Now how could I have lived without this for my remotes-clickers ~ 8 Bucks!
— Ok, one more: Huge wrap around 'puter screen/with extra eye saver ~ now this was a find!
Everyone has a favorite Might-FIND when out 'Schlep-Shopping'....What's Yours ....?
Jay Kantor, Chatsworth, Cal
'Senior' Vocal Author
For Our Kids Someday