Parenting Wars
The 10 Best Books for New Parents to Read
There is a large body of literature for new parents to prepare themselves for the first few weeks, months, and years of caring for a new child. We've dug up the best books for new parents to read.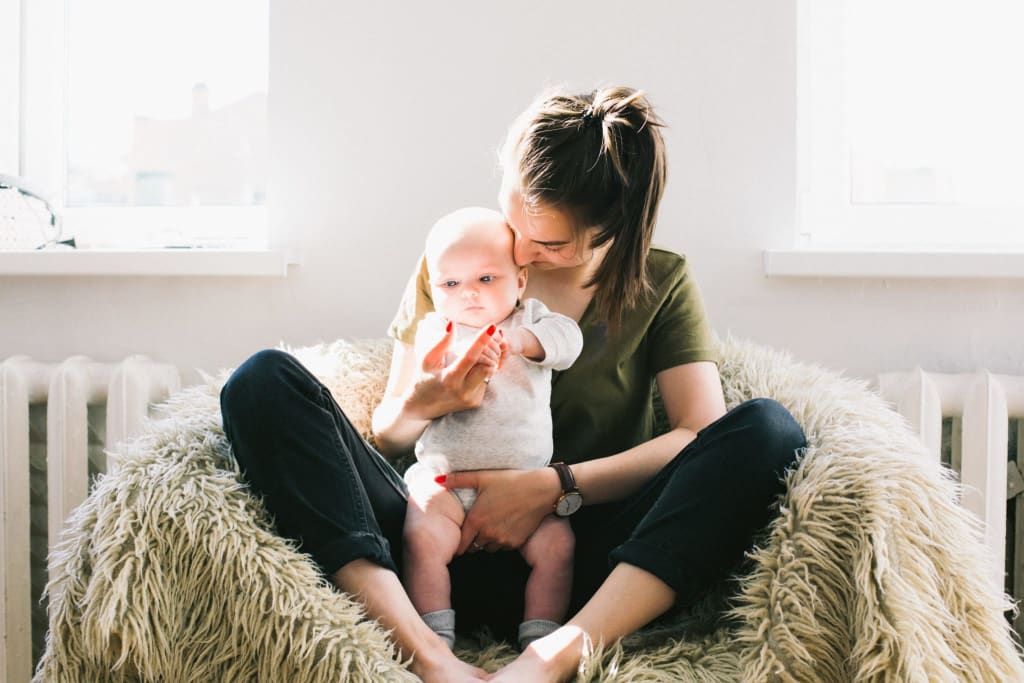 When it comes time for your first child to enter the world, you're going to feel unprepared. It's simultaneously one of the most rewarding and difficult experiences of your life, and you want to be as prepared as possible. From sleep deprivation to diaper rash, learning milestones to first laugh, this will be an exciting but challenging time.
With these books for new parents, you can get ahead of the game and learn what to expect, how to navigate these rapid changes, and how to give your new child the best future possible, starting from day one. With any luck, you might even be a little less sleep deprived than your parents were when they had you.
From Heidi Murkoff, the author of What to Expect When You're Expecting, you can also learn all about how to prepare yourself, emotionally and practically, for the first year of life. This first year will contain the most rapid changes in your child's entire life, so there's a lot to cover.
You'll learn what to expect in each consecutive month, and receive valuable advice on a wide range of baby-related topics, from breastfeeding and vitamins to the best baby gear and equipment that will make your life infinitely easier as you and baby adjust to your new reality.
Although the first year of life is full of changes, no period is more significant than the first 10 weeks in terms of milestones and adjustments. As a result, it makes sense that many of the best books for new parents focus significantly on the earliest days, and offer a guide for parents to understand what to expect, and how to help make these adjustments smoother and easier.
This book covers everything from sleep solutions for getting your baby to sleep through the night, all the way to early developmental psychology studies that will help you as a parent understand exactly what changes are happening in your baby's brain, so you can facilitate positive growth and development from day one.
For a more humorous spin on books for new parents, the Baby Owner's Manual has you covered. It offers advice and information on babies from birth to age one, breaking down the practical aspects of early childcare into a funny, relatable care manual.
Given the step-by-step, diagram-heavy approach to childcare that this baby book offers, it is one of the most practical guides for new parents, offering specific diagrams and step-by-step instructions on how to swaddle your baby, put on various different kinds of diapers, and even tips and tricks for getting your new baby to eat. With fun illustrations and an owner's manual-style approach, it's both highly practical and worth a few good laughs.
Another great book for new parents that covers the first year of life is Baby 411: Clear Answers and Smart Advice For Your Baby's First Year. Co-written by a renowned pediatrician, this expert advice will prepare you for all the health and development concerns you're inevitably going to have as a new parent. By knowing what to expect—and what not to expect—this medically-oriented advice will help new parents of all kinds understand what's healthy and normal in a new baby.
It also teaches you when to be worried, so you can avoid a huge portion of the mental stress involved with not knowing whether your baby needs to see a doctor, or if they're meeting developmental milestones on time. This book will also help you know what you really need for your baby, which comes in handy when you're debating what are useful baby items versus wastes of time.
Brain Rules for Baby focuses on the intellectual development of your child as they learn to navigate the world with new and growing perceptual and physical skills. It will help parents understand what to expect and offers advice for facilitating growth and development from birth to age five.
It covers major areas of growth that are important for healthy adults and shows parents how to help their baby learn these skills, establish healthy habits, and develop brain structures during the most formative period of their lives. You'll learn about sleep, discipline, morality, happiness, and intelligence from the perspective of a developmental psychologist. You'll learn how to set down beneficial practices early on, giving your child the best opportunities for a healthy life in every area.
Major social and scientific research has been going on in the fields of developmental psychology and education for decades. These advancements have led to new understandings in the way new babies learn about and approach the world. As a result, there are many very valuable books for new parents that offer a holistic look at childcare.
This book emphasizes the ways that parents and caregivers can help a child develop quickly and successfully in all of the important areas, from regulating emotions to speaking their first words. This book gives new parents a quick background in the developmental stages their child will go through, and offers practical advice for navigating these stages. If you've got a fussy baby on your hands, this book ought to help you keep them entertained when they're awake and offer you some sleep solutions for when they get tired out.
I'm sure you know you're going to be sleep deprived. For a book focused on sleep solutions, Gary Ezzo's On Becoming Babywise is your one-stop shop. This book will help new parents navigate one of the most harrowing aspects of child-rearing in the early days: sleep deprivation. Middle-of-the-night feedings, middle-of-the-night screaming, and other factors are inevitably going to disrupt a new parent's schedule, but this doesn't have to last long.
With expert advice on infant management and developing healthy schedules, this book offers various ways and insights into getting your new baby to sleep through the night, and adjusting your schedules to keep everyone happy and sane. After you've finished this book, you'll be a baby whisperer.
Harvey Karp's The Happiest Baby on the Block also speaks to a couple of the most difficult aspects of adjusting to life with a new baby: sleep and crying. Of course, these two issues are intricately related. The Happiest Baby on the Block offers an expert approach to calming a fussy or distressed baby, saving new parents from hours of sleep deprivation as well as mental and emotional distress from listening to an inconsolable baby cry.
This book explains some of the reasons your baby might be upset, focusing on the notion of the fourth trimester, a period after birth in which the world is very overwhelming as baby adjusts to life outside of the womb. It then offers advice on calming a baby based on his or her reasons for being upset, and special techniques for soothing your child, and teaching them to soothe themselves in turn.
Although you won't be potty training your new baby right off the bat, it's helpful to read books for new parents that tackle the nitty-gritty of potty training so you can be prepared down the road. Knowing exactly what is going on in your child's head as they develop can help parents ease the transition from diapers to toilets, and be prepared for the time when their child might be ready to start learning to navigate this important developmental step.
William Sears, Martha Sears, Robert Sears, and James Sears have come together to compile a doctor-approved (and, well, doctor-written) baby book on everything a new parent will need to know from birth to age two. This baby encyclopedia covers just about everything you'll want to know about child care in the first couple of years, from home safety to screen time to potty training and sleep regulation.
Out of all the books for new parents to read, this extensive guide is an important one. After all, there are many things about labor and birth that no one talks about. It can be scary to have your first child, but with taking the right steps to prepare, you'll have your little one taking their first steps in no time.