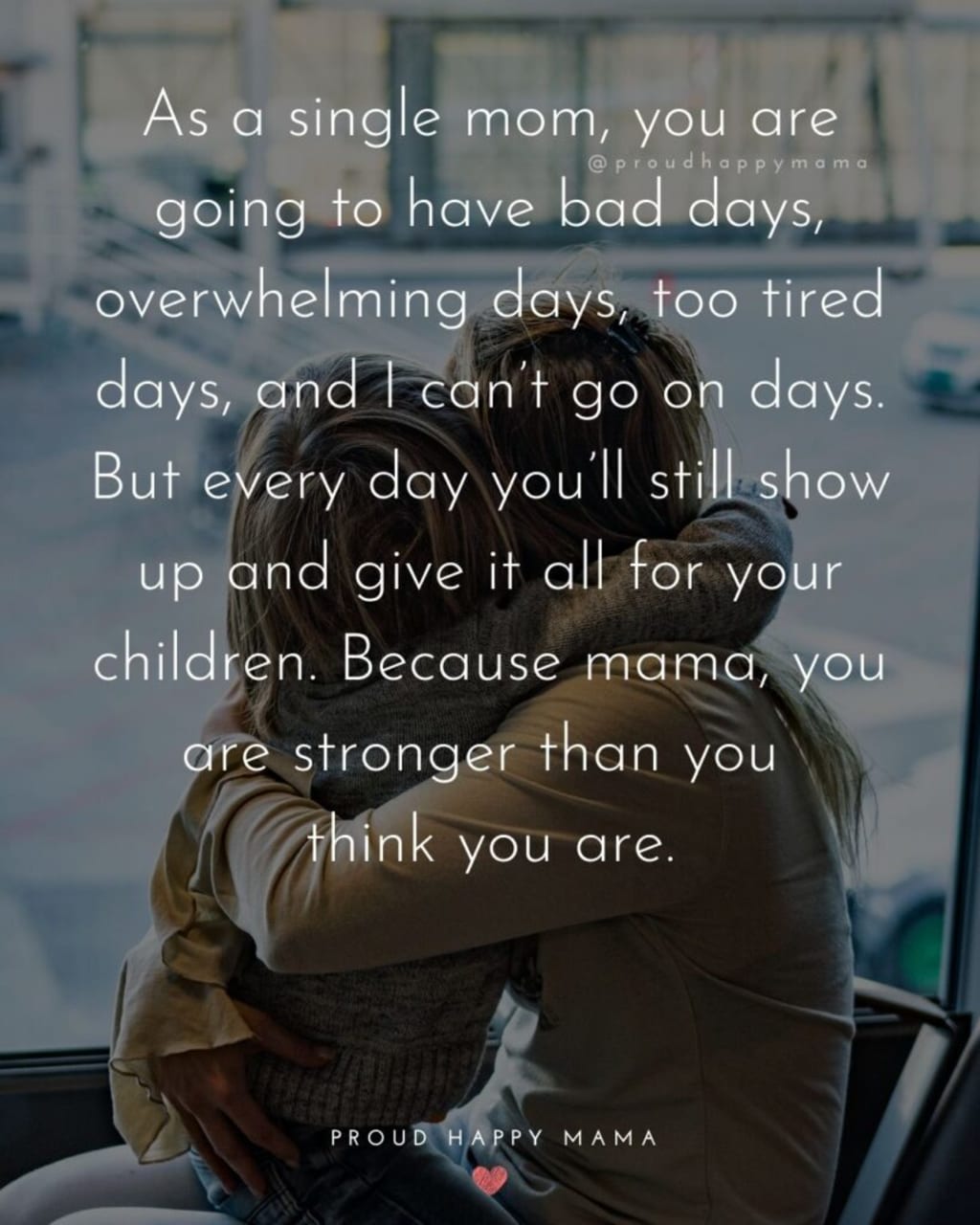 I've always admired single mums. Having to take on both parental roles with your child is something I find very commendable. I always had some sort of a father figure in my life. Whether it was my real dad or a step-dad, I've always had a "dad." However, every parental figure in my life has never been good at taking responsibility, including my mother. For advice on subjects' people would normally go to their parents for I had to reach out to others. My best friend. I've always relied heavily on her for things my parents really should have taken a bigger role and interest in. From the boys I was seeing to the dark days of my life, she has always been there. I knew that no matter what I was going through, I never had to do it alone. So, when she fell pregnant and had a child of her own at the age of 18, I knew she was going to be amazing and do anything and everything to give her little girl a life she deserves.
Being a young single mum it's hard to find structure and routine. Especially in the world of uncertainty we live in today. Instead, every day the goal for them is to wake up and conquer the world in ways they haven't before. Whether it's going for walks and revelling in nature or staying in on rainy days to eat chocolate, every day is a gift. She has had to go through sleepless nights and currently braving the terrible two's temper tantrum stage by herself and I've always seen her with her head held high. My friend, Milly, has never given in to the stress of being a parent and has always tried (and succeeded) in giving her child the best life possible.
Every memory I've had with her before she had a kid has always been some of my favourite times in life. She taught me that no matter how hard life gets to always look into the future with a level head and bright eyes. She showed me that pain is temporary and I can be anything if I put my mind to it. I've always looked at her with admiration and love. She has always been my role model in life when my mother should have been. Looking back on it now, I wouldn't change it for the world. I feel blessed to be able to be included in such a strong woman's life and I'm lucky to witness her raise her little girl.
Dinosaur loving Delilah doesn't know it yet but she has shown not only Milly, but me, the pure joys and happiness of life. The golden smile that can light up a room and brighten up your darkest days. It's hard to be a single parent. You have to take on the paternity role and have a firm hand as well as being the gentle mother. You have to do a million things at once and still have a million things to do. I've never witnessed someone do it so well. Asking the super-mum, herself she said that the best day she has had with Delilah was the day she was born. She'll never forget the first moments she came into her life and was able to hold her for the first time. When I'm lucky enough to be able to experience that, I aim to be like her. If I end up being half the mother, I have witnessed Milly to be then I know I'm doing an excellent job.
I know she will be reading this and I hope in seeing this it shows her not only how much she has done for Delilah but how much she has done for me. She has proven herself to be an amazing mum and friend time and time again and I couldn't ask for anybody better to be in my life. So, thank you. Thank you for showing me I should have learnt from my parents and thank you for being there. Delilah is lucky to have a super-mum like you.
About the Creator
I like to write about true crime and do small investigations. I also write fiction sometimes
Reader insights
Be the first to share your insights about this piece.
Add your insights