Success and Prosperity: 8 Tips for Running a Successful Family Business
If you're thinking about starting a family business or you're in the beginning stages of creating one, it is certainly challenging yet a rewarding endeavor. This article explores valuable tips on how to run a family business successfully.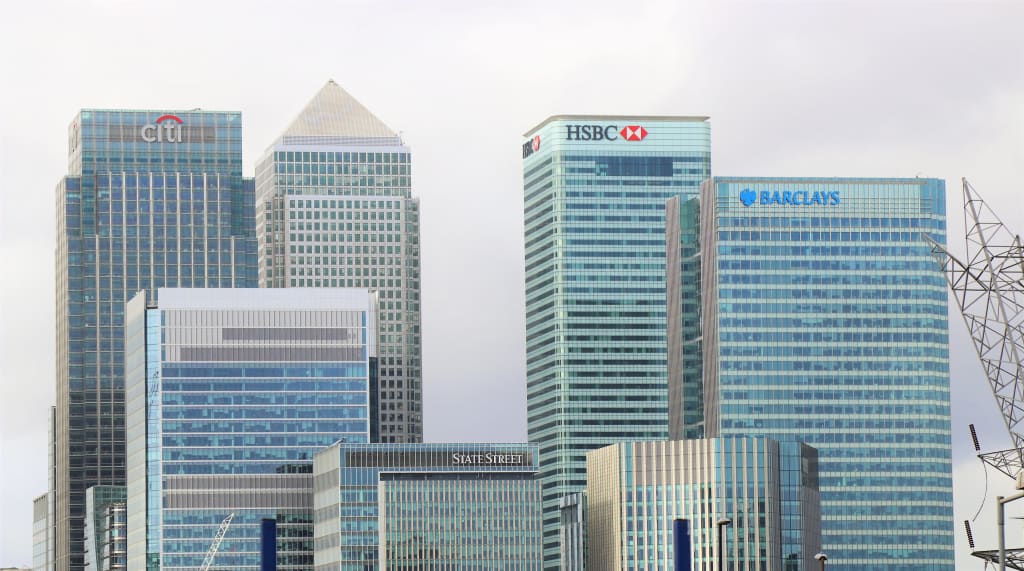 Walmart, Ford, Cargill, and H-E-B are some of the world's largest companies. What do they have in common? They're all family-owned businesses. Family-run companies are more common than you may think. According to Family Business Alliance, the U.S. is home to about 5.5 million family-owned companies.
However, going into business with family doesn't guarantee overnight success. That said, learning several tips can help any family work together to achieve greatness. Here are helpful tips for running a successful family business.
1. Have Outside Help
Families understandably have their own way of doing things. While family traditions are important, you don't want them holding back your family-owned company. That's why many family-run businesses hire outside help.
Having an outside source of help is helpful when business disputes arise. External help is also great when you and your family are unsure how to grow your company. Whatever challenge your company faces, it's a safe bet that another person or business faced and overcame similar challenges.
Several examples of outside help can include:
Business Consultants
Financial Advisors
Development Programs
Human Resources (HR) Experts
Executive Coaches
2. Understand Not All Family Members Are Perfect Fits
It's understandable to want all your family members to succeed, especially when the future of a family-owned business is at stake. Whether your business sells music boxes or designs cutting-edge software, it's rare for every single family member to be a fit for their family's company.
It's great to have family members who share your passion for a family-owned business. But a part of what makes people unique is they share different interests and passions. Persuading someone with no interest in your business doesn't typically lead to great results. This situation can also sometimes create resentment from family members, which no one wants.
3. Unify Behind a Clear Vision
You've likely heard the importance of having a mission or vision for your business. Not only can a clear vision help your business succeed, but it also gives your family something to rally behind together.
Some of the best companies keep their unified mission front and center at all times. Remind your family and other employees of this mission often. It's also wise to encourage adjustments to this vision if things are not working well.
4. Treat All Employees Like Family
Unless you're running a small business (or you have a large family), most companies won't employ 100% family members. If that's the case, it's imperative to ensure that you treat all of your employees like they're family.
No employee wants to work for a business that clearly shows favoritism to family members. Running your business this way can quickly cause non-related employees to steer clear of your company, which can mean missing out on incredible talent.
5. Don't Make It All About Work
When running a family-owned business, the lines between work and home often blur. There's nothing wrong with wanting time away from family, especially after working with them all week. But keeping up this habit could lead to your family only reminding you of work!
You can prevent this problem by planning and taking time for non-business-related family activities. Several ideas for non-work events can include:
Movie Night: Who doesn't enjoy a good movie? A family movie night can help take everyone's mind off of work.
Family Picnic: There's nothing better than family and food. You can barbecue at home or enjoy a scenic view at a local park or similar location.
Community Service: Sometimes, helping those less fortunate can show families that there's more to life than work-related squabbles.
A Night of Games: Whether it's board games or video games, a family game night lets everyone take out their stress in a fun way.
6. Communication Is Key
Communication is a component of any well-run business. However, as you probably know, not all families are great at communicating openly and clearly. Having open lines of communication can squash work-related problems before they spiral out of control. When a company and its future are on the line, it's wise to solve communication problems right away. If your family can't solve disputes and dilemmas on their own, it's worth seeking outside help we mentioned earlier.
It's also vital to ensure that communication is a two-way street. Employees expect you to communicate concerns, wins, and other relevant business-related information. But you must also give your employees an open platform to discuss company matters with you.
7. No Coasting
Chances are, you've known someone who tends to coast through life. They might even be a part of your family. If that's the case, as much as you love them, keeping these people away from your business is often a smart move.
Besides the obvious drawback of holding your business back, there are other problems associated with hiring someone unwilling to earn their keep. As other family members watch someone coast at work, and they will, it can create resentment against you and the family business. This situation might make other family members believe it's acceptable to slack off on the job, something no business owner wants to deal with.
8. Make a Succession Plan
It's great to have a business that's currently running well. But, whether it's you or another family member, the older business leaders will eventually have to step down. That's where the power of a succession plan comes into play.
Creating a succession plan involves training younger family members and gradually moving them into leadership positions. This type of plan also helps eliminate confusion about what to do next when the family's leader retires or otherwise steps down. Whether you want to sell this business, pass it down, or something else, ensure your family and colleagues know what happens next.
Set Your Business Up For Success
Family-run businesses take dedication and hard work. Yes, there will be many challenges along the way. But this type of company lets you celebrate victories and get through hard times with the people you trust more than anyone - your family. Successfully navigating the ups and downs of a family-owned business can lead to a thriving company for many future generations.
About the Creator
Tess DiNapoli is an artist, freelance writer, and content strategist. She has a passion for yoga and often writes about health and wellness, but also enjoys covering the fashion industry and world of fitness.
Reader insights
Be the first to share your insights about this piece.
Add your insights