Seven for What Used to Be Ten
A Costco Trip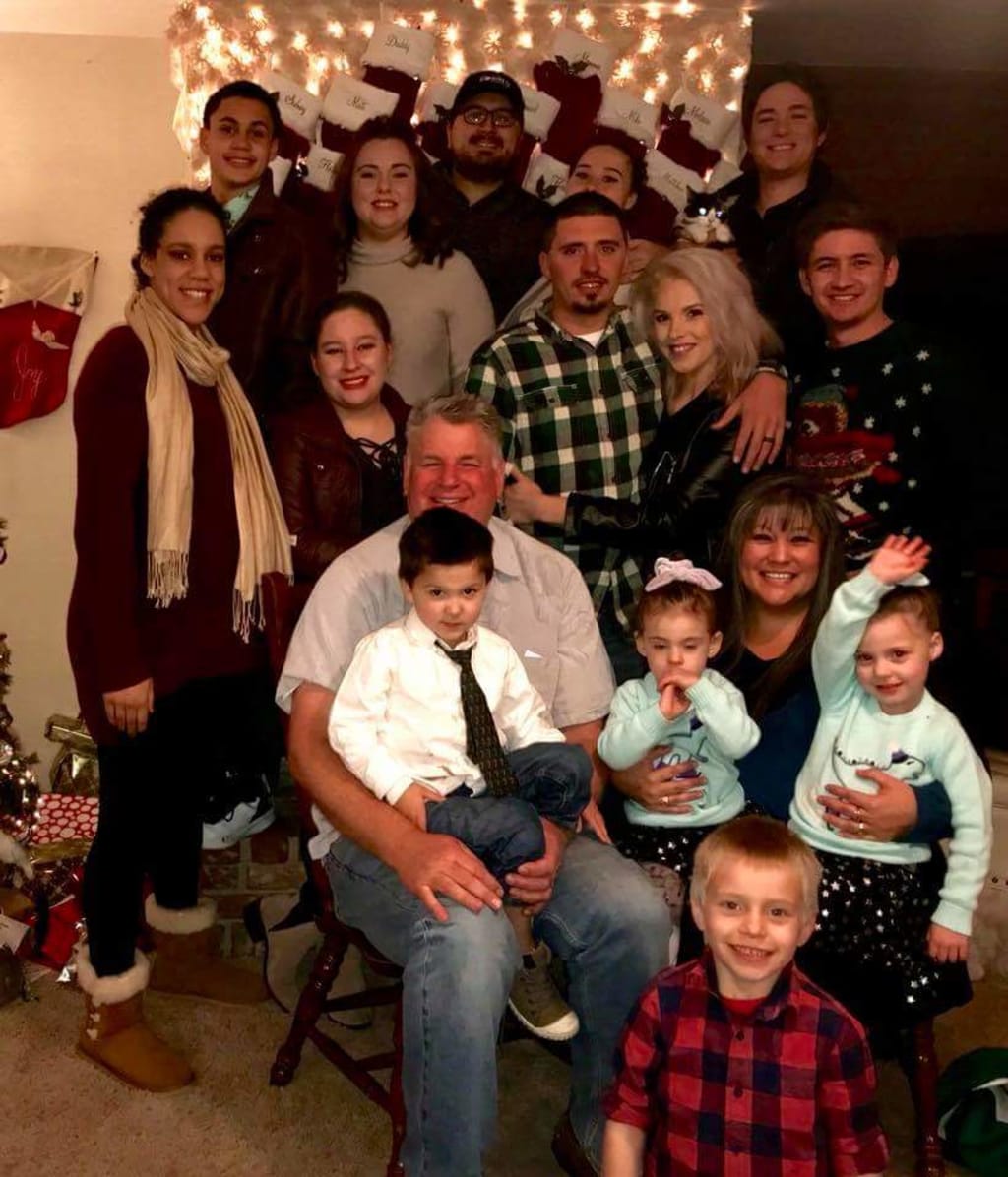 He stood at the entrance of the massive roll up doors, telling my mother that there were seven items on the list and only seven. We had already flustered his feathers by letting me tag along, then my mom, then we had to go to lunch; after all, driving thirty minutes to Costco was an outing, not a chore. The drive itself stretched along like a map. The land outside exposing flat fields of uneven corn or orchards. You only turned twice the entire way; besides that it was finding ways to entertain yourself for the half hour as the drive continued on loop.
My dad usually did the shopping; he liked to whip out his mini spiral bound notebook that fit perfectly in his t-shirt pocket. (After all, if it didn't have a pocket on the front, was it really a t-shirt?) He'd flip through his items gracefully and efficiently, knowing every Costco aisle as if they were his children's names (he still hasn't gotten mine). Costco was his element. When any of my siblings were with him, he'd rally us off like a squadron of Navy Seals, deporting us to our various covert missions as he held down the headquarters; letting ten kids go scattering in the 143,000 square foot warehouse. As teenagers this was no problem since we could easily remember a list of items, and read... but as children this could be an issue, especially since the youngest was five and not even attempting his vowels. But my dad was mission focused, his conscience not even giving him a slight alarm as my youngest brother Gerrit went scurrying off on his chubby legs determined to find cucumbers.
When my mom would accompany us, she made sure to color code all ten of us, or try to. On one particular day, all the girls were in floral made up of light blues and lavenders, the little boys looked like twins in teal button-ups and khakis, and my two older brothers rebelled since they could with their mismatched t shirts and jeans, her mind instantly counting heads like the commander in chief of the shopping trip and overruling my dad's orders. As we aged, my mother began to hand the reins over more to her capable and lazy kids. She'd frequent the trips to Costco less, giving more opportunity for us literate teenagers to scatter with our assigned items to snag; but always sneaking more into the cart than asked.
My dad would be quality control, throwing back gum, cookies, unnecessary amounts of bagel bites, and Eggo waffles. My siblings were horrible smugglers, but I on the other hand was a champ. As my dad barked at Gerrit, now thirteen, for trying to add Twizzlers and turning to Melissa with a glare as she tried to sneak a case of Starbucks coffees in, I went unaware, adding quietly my favorite soda, hiding it under a 5 pack of iceberg lettuce, making sure to give an extra dark glare to Gerrit, who was giggling ready to blow my cover. My dad would watch the extra items begin to peek out as we unburied them to add to the conveyor belt. The cashier would be happily chirping along about the great items we had selected, as my dad narrowed his eyes at us. He'd still be chastising our actions on the way back as he popped open one of my smuggled sodas.
Today, though, he was prepared, only seven items. Seven.
"Seven on the notebook, that means seven in the car."
He even added hand motions as he gestured at the cart to the parking lot, several times to make sure Mom got the point. She nodded absently her eyes already skimming way ahead calculating a different list, surpassing the seven items.
"Of course darling," she said.
He nodded assured as he began to trek down the main aisle, his towering 6'5" stature clearing a path as he began to rally off items, and I stepped too. Almost immediately, my mom branched off, beginning to roam and add to the cart; he just gawked trying to object as she continued.
"Why do we need Goldfish crackers?" He said.
"For the grandbabies."
"They might not come tonight," he said.
"Then for Helen, she likes Goldfish crackers."
"It's a 64-ounce box, she's here for the weekend."
It was true, I had only driven up for my dad's birthday.
"Helen?" She asked.
"I like Goldfish crackers," I said.
He scowled at me as my mom flitted to the next aisle.
The quick shopping trip morphed into an hour, wandering the massive space of Costco. The mountain that was our cart became too heavy for me to push as my mom added more and more, her mind still ticking out recipes meant for ten kids and not for the three that were living at home in the moment. Sidney lived with her husband in Attica, Melissa was married, Daniel lived forty minutes away delivering caskets, Henry was a full time Apple employee and Northridge resident, Felicia lived nearby but not at home, I inhabited Long Beach for school, and Matthew was in Utah, shoveling snow at the moment. She was determined to feed the army that consisted of her and Dad. I took to flat-tiring my dad's sneakers till he'd stop dead in his tracks and I'd slam into his back, hitting a brick wall.
We found ourselves in the winding line of tired shoppers waiting to have their receipt highlighted. My dad was shaking his head as the Costco cart checker had to ravel the receipt twice around his hand to see the bottom.
"Wow! You guys must be having a party," he joked.
"We came for seven items."
immediate family