Planning Your Stay at the Family Cabin
The Relaxing Getaway You Need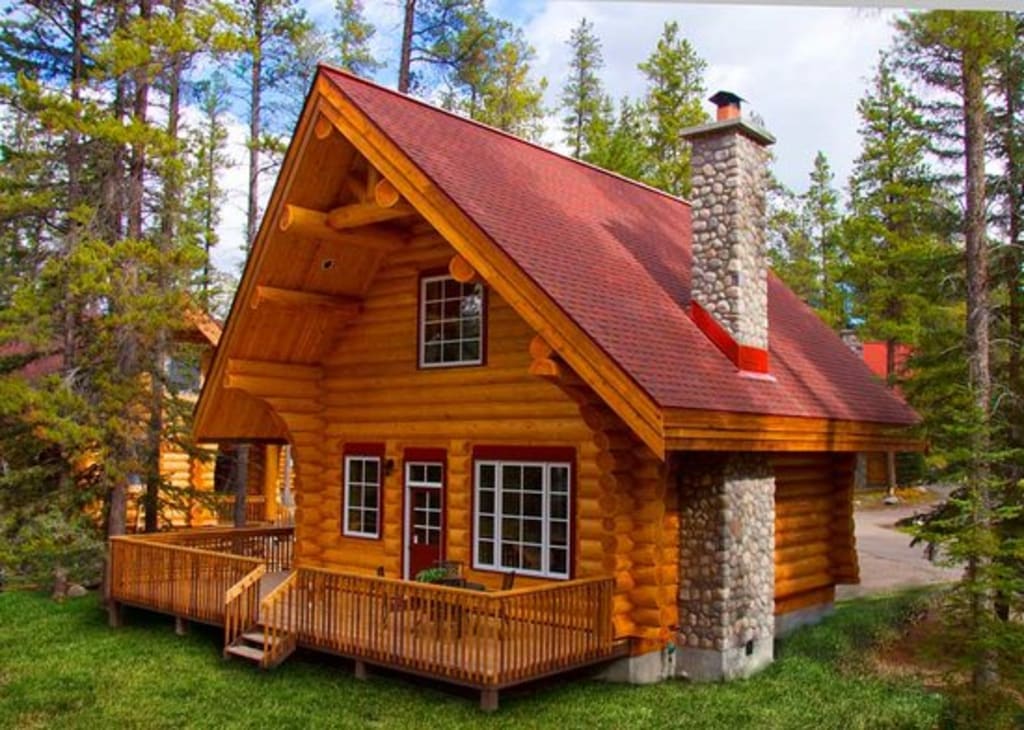 It may sound counterproductive to plan out your getaway to the family cabin or vacation home, but you'll thank yourself later if you do. If you're not taking a trip to Disneyland, there's a good chance your kids may quickly find themselves bored—especially if you're in a more isolated area, without TV or internet. Preparing for the days you'll be gone, with fun and relaxing activities for both the kids and yourself, will make this trip the best one yet! So, grab a pen and paper, or pull out the notepad on your phone, and take note of these family trip ideas.
Best Indoor Activities
You can't spend every minute outdoors, even if it's summer, and you want to enjoy every minute in the sun. You have to eat, right? And that's where our first idea comes in—baking and cooking together! Before you leave home for the cabin, pick out a fun recipe that the whole family can enjoy. There are a ton of easy recipes that the kids will love to help with, such as their own hot pockets. You can even make cookies for dessert.
There are some great game ideas to consider as well, such as crafts, making a movie, or letting the kids put on a play. You might even consider some relaxing activities for yourself and the other adults joining you—maybe even an "at-home spa day" with manicures and facials, or even a massage from your spouse! Are you musically inclined? Bring an instrument, and have the family write a song together! There are many great resources of exciting ideas for vacation activities—so talk to your family, and find out what options work best for you!
Making Your Cabin Cozy
Especially if you're going to your cabin in the winter, you may be spending more time indoors than outdoors. If that's the case, you're going to want your vacation home to be cozy. A shelf with books for you and the kids not only gives you another option to entertain you while indoors, but it also provides a sense of warmth. Most cabins have a woodsy feel to them. Consider picking up a few new home décor items, such as decorative antler chandeliers that will provide a comforting lighting option for you—just other idea.
Creating a cozy environment will make both your stay that much more enjoyable—and will help ease any tensions younger children may have about being away from home. In fact, given the right atmosphere, this may even start to feel like home.
Hunting and the Great Outdoors
Even if you've never been hunting before, it might be worth considering—if it's allowed where you'll be staying. Don't forget that you'll need a license and a few other things before you get started. There are also some tips for beginners to keep in mind, such as preparing your hunting rifle, and making sure you bring enough ammo. For those reading who are experts at hunting, perhaps consider trying something. For example, if you usually hunt smaller game, maybe consider larger game that is legal to hunt in the area.
Maybe hunting isn't your thing, and you want to do something else. Studies show that nature and the outdoors has a positive effect on your mental health. Taking the family swimming, or going for a nature hike, taking pictures, and making memories while roasting s'mores is a great bonding activity for everyone.
The biggest takeaway that we cannot emphasize enough is to plan out your trip. You can do this by just keeping a list of ideas on hand—even putting some into a jar for the kids when they tell you, "I'm bored!" or schedule each day like you would as a vacationing tourist. Don't forget to include your family. Even ask your partner and kids, and others going with you, what they want to make time for. And, don't forget—we all need time to ourselves no matter where we're at, so don't forget to schedule some solitary activities, such as reading. Most importantly, enjoy your time away, and leave the stress behind you!
Reader insights
Be the first to share your insights about this piece.
Add your insights