MY WINDRUSH SCANDAL
Government wrong doing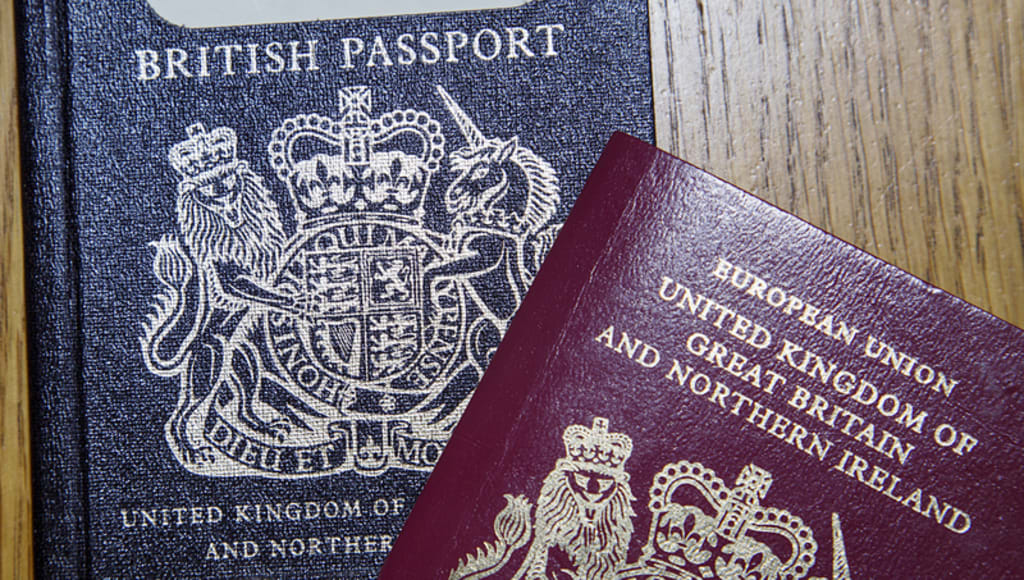 My dad Clayton, left his wife Ann, in Roseau, Dominica with five children whilst he, his two brothers and his best friend James travelled to England to look for work. That was in 1960. And after a year he sent for his wife and us kids. He told my mum" Leave the kids and come to England, I've set up home in Bradford and I'll send you the money to pay for your ticket on the boat to get here". I didn't know until recently that my mum refused to come without me and my siblings. "I'm not coming to England without the children," She told him. Although he didn't agree straight away he eventually gave in and agreed to send enough money for us all to travel. All except my eldest sister, she decided that she didn't want to come, so grandma looked after her. The rest of us, especially me, the youngest, at five didn't really have a choice. Mum made all the arrangements for us to journey there by ship, which would take us just over three weeks to get there. Once docked we travelled by train to meet up with our dad in Bradford.
It was tough growing up in a foreign country, and being coloured. We had to fight for everything. And if it wasn't for my elder brother Vern, we would not have survived the racial abuse we encountered. Nor had food in our bellies. He, together with my hard-working mum made life in England somewhat easier. I can remember that we used to get free school meals in the summer holidays. The Assistance Board as it was called then, provided mum with dinner tickets for us to get our free school meals. No tickets, no dinner. Where we lived to where the dinners were served was about two miles away on a council estate, we would walk to get there. Vern used to brief us before setting off on our epic journey; "Don't be wandering off, stay in line and stick together. I'm going to be upfront so keep a lookout for any trouble, I'll sort it" And with that, we'd set off in a line, one behind another, with Vern leading at the front. A mile into our journey and Vern would have to sort out an old kid harassing us. As we neared our destination a gang of older white kids began badgering us for our dinner tickets. Grabbing and pulling at our clothes. No sooner had we'd shouted out to Vern, he was there in a flash. "Keep walking, and I'll sort them out". Sort them out he would, fending them off or beating them up with the help from my sister Cila. This happened week in week out, there was no let-up. Sometimes the gangs came back with more numbers, but the result was always the same; Vern and Cila would fight them off, so we would be able to eat. As I write this it brings back some of the memories of racial abuse that I and my family endured.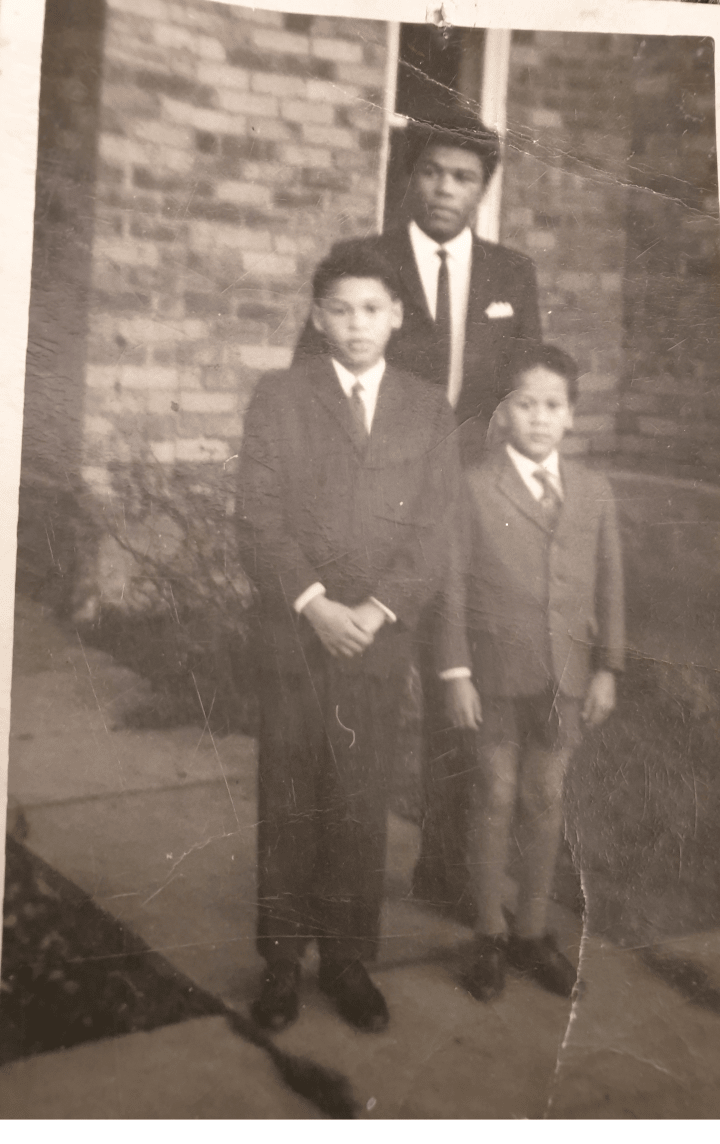 My school days was bad if not worst of a time in my life. Every day after school had finished, two older white boys from another school used to wait for me out the gates and chase me down the hill until they caught me and beat me up. I remember coming home all bruised from a beating and my sister Cila asking" Who's done that to you?" I ended up telling her of the two boys who chased me after school and beat me. "Right," she said, "tomorrow I'm coming to meet you after school and I'll sort them out".
Nervously I made my way out of school towards the gates, and as per normal the two boys were there waiting for me. No sooner had I stepped through the gates I started to run for my life, followed closely by them. I ran as hard as I could, and before I'd reached the bottom of the hill they had caught up with me. Cowering I braced myself ready to be punched and kicked, but it never came. Cila had caught the pair of them before they could lay into me. Breathing hard I watched as Cila laid into the both of them, blooding their mouth and noses. It was over in a flash with the two boys running off with their tails between their legs.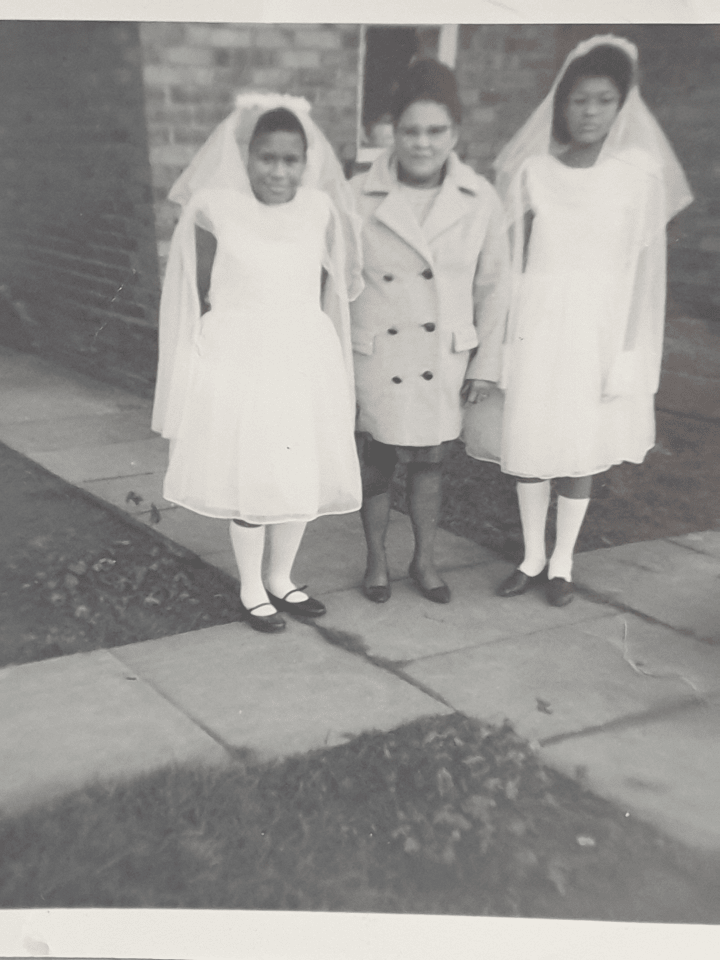 Racial abuse, name-calling, physical abuse and all the rest of it, is what I, my family and thousands around the world have suffered, long before "black lives matter" slogan come to the attention of the world. Not everyone knows what it's like to be black and have no immigration status, or fully understands how it feels to be told " You don't belong here" because of your colour. Since 1961, I've struggled and had to cope with being this colour; Black, no I'm not black, I'm a golden brown, sun-kissed! and a to me great colour.
It's ironic, everybody wants to be out in the sun, sunbathing to get a lovely brown tanned skin, and yet it's the same colour that's the cause of all the racism; the colour brown. Now, fifty years on, things have changed; I've got older, my skins got thicker and there are a lot more coloured folks around. And if the truth is known, racism because of my colour is rarely experienced, not that it doesn't happen, but rather is more likely to be highlighted in the media; television, the internet and mobile phones have made it easier to expose it.
But my problem hasn't just been with my colour, it been with my immigration status, I didn't have one, and because of that, I'm classed as an illegal. Yet when I came to England, it was on my mothers " British Passport" and we were then classed as British Subjects, with the right to live and work there. That was until my birth country Dominica gained independence from England in 1978. When that happened everything changed, in my case for the worse.
I had to apply for British citizenship, and when I did, had no idea that my application would be refused on the grounds of ; being of a good character issues. They had turned down my citizenship because I had three points on my drivers licence, which they constituted as being of a poor character. Unbelievable! but I wasn't really bothered about having British Citizenship so life carried on as if the change hadn't taken place. All well and good, until the laws changed. You couldn't work, claim benefits, access the NHS, leave the country or anything else unless you had proof that you had a legal right to live, work and breathe here in the UK. I didn't have any proof, and that was back in 2008, and ever since I've been battling with the government about my legal immigration status. They said that I didn't belong here, but I've just on with my life as best I could, regardless.
In March 2014, I lost my job with a mobility company after tree weeks, because I couldn't provide evidence to prove I had a right to work in this country. In November of that year directly or indirectly, no job no money my marriage hit the rocks, financial pressure. Then I was forced into going self employed in August 2015 as a painter and decorator, why? Because I couldn't work legally in this country. After a year of struggling to earn an income, I eventually turn to the government for help, as I hadn't earned a wage for over six weeks, by way of Job seekers allowance. So after my interview at the Job Centre I was told that my application was fine and I would receive a payment. "Have brought your ID with you?" Handing over my UK drivers licence and my Dominican Passport" Yes, here you are" I answered. Having looked at them he told me that my passport wouldn't do. "It needs to be a British one" he stated. Bewildered I answered " Are you kidding me? you know who I am, you've got my national insurance number, I've being paying my taxes and you've being paying me ESA when I went self employed. And now your asking for proof of me being here legally. I don't get it!" He then tore up my application, binned it and ended the interview. A new law had being implemented, no suitable ID, no benefits.
Then in 2018, the government admitted that they had wrongly mistreated the people and their families of the Windrush generation, and that they will be righting the wrongs that they had done. Many have received their British Citizenship (free of charge). I am now officially and legally a British Citizen, with documentation to prove it. Sadly twelve months on from my application for compensation being submitted, I'm still waiting for that chapter of "My Windrush Scandal" experience to be finally ended.