My Uncle Who Retired
Rugged Individualism and Aging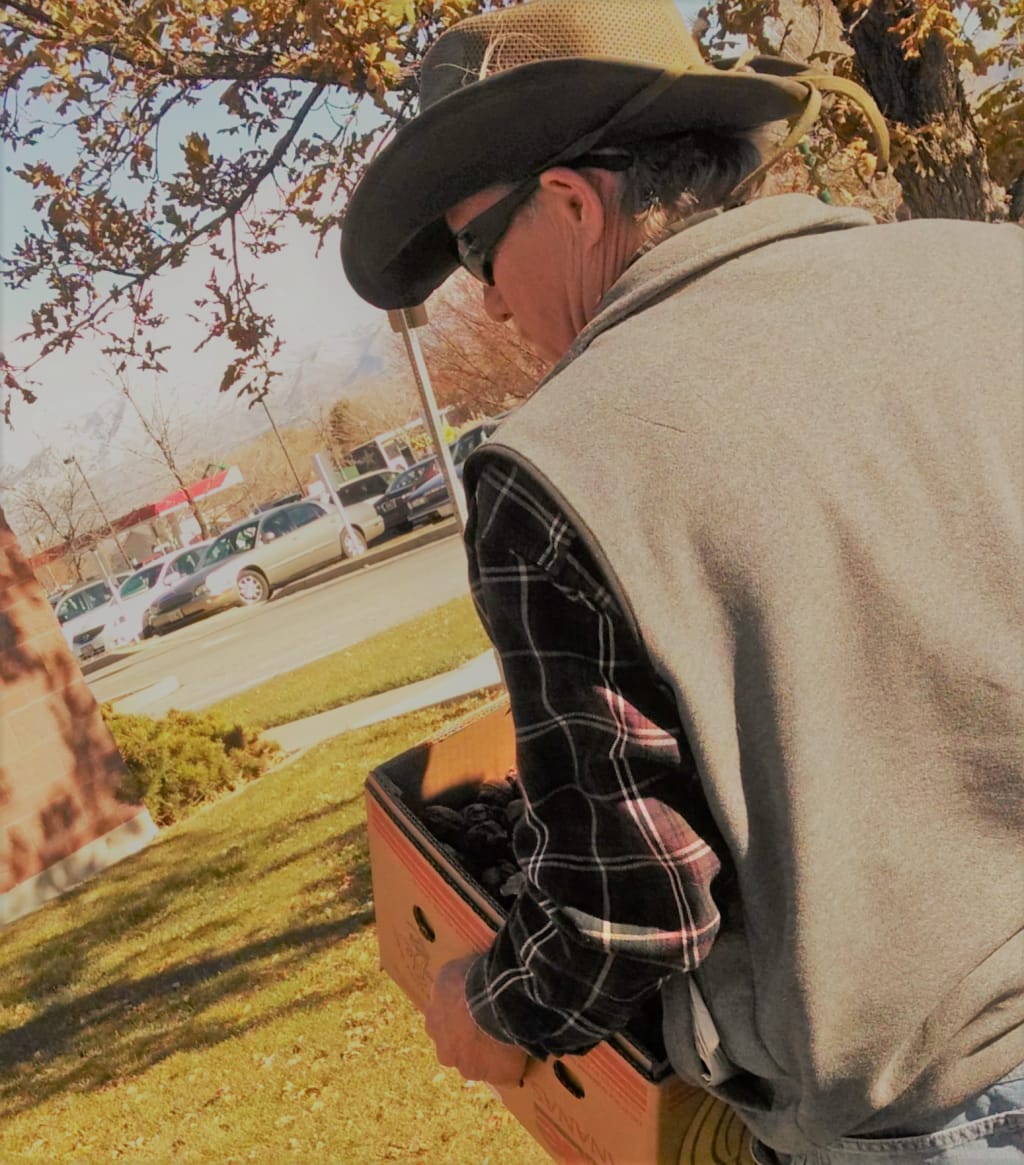 Distributing the Walnuts at the Old Folks Home
My Uncle Who Retired
My uncle is a cowboy who kept his drinking under enough control to hold down a job at the rocket factory for 25 years. Before that, he ranched or ran cattle throughout the Southwest United States. He prefers vacations at Arizona golf courses situated in dry desert valleys, nestled near forgotten mining towns. When I was little he taught me how to play poker and let me pack the tobacco in his pipe.
We stand in his backyard underneath the spreading branches of an old walnut tree. It's Thanksgiving in America. "Here," he pushed a basket into my stomach. Nods, then turns away - which is my cue to start gathering the fallen walnuts. I watch him begin to fumble with a dry-vac machine covered in some duct-tape.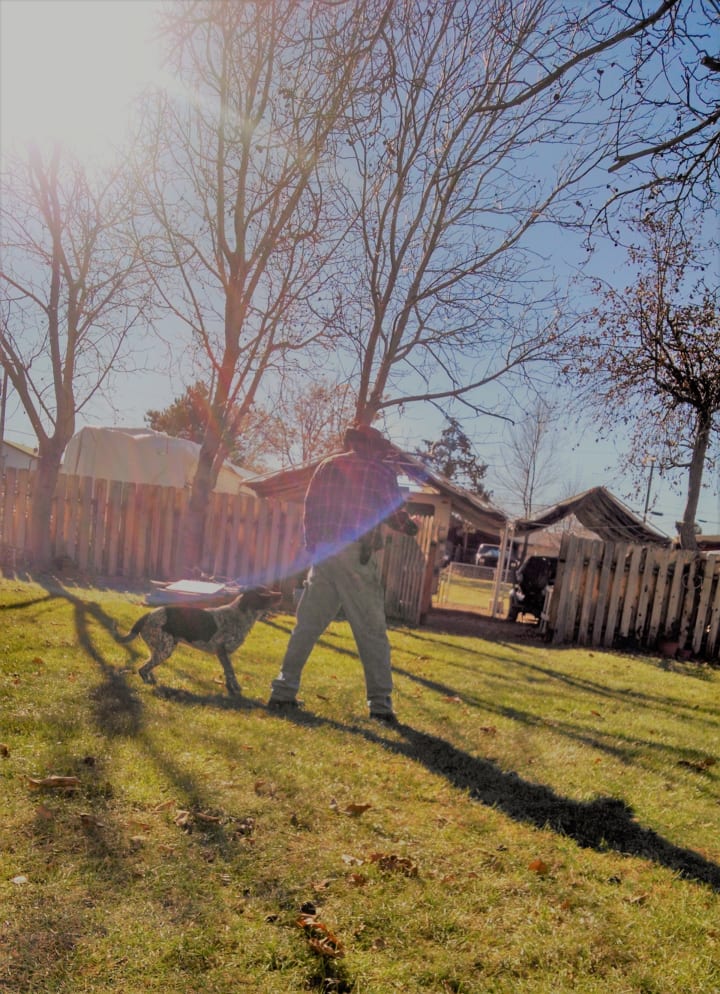 THWUMP THWUMP !
A high pitched machine noise screams into the Sunday morning air. I hear him yell above the noise.
"This here is what I call the "Nut-Sucker!" Humor glints out his sky blue eyes, a smile tugs the corner of his mouth. "I invented it a few years ago since these walnuts pose such a problem for old fellers like me." He laboriously drags the machine over the lumpy lawn. Meanwhile, the hose sucks up one walnut at a time with a thwump! I watch and say nothing as the machine sputters and stops.
"Ehh, it has a few problems." He looks down and unlatches the belly to reveal a cache of wet leaves and 7 walnuts. My basket boasts about two dozen. I continue to collect while he stoops to troubleshoot the Nut-Sucker.
In an hour we are driving through the clean and broad suburbs of Salt Lake City, Utah. Every year around Thanksgiving my uncle makes a point to visit the same old folks home. I guess an old neighbor he knew was sent here. He doesn't say and I don't ask. Though he does reason out loud, that, if he puts in his good deeds now with the old folks, in twenty years, others will return him the favor.
Two divorces and no kids makes him the only childless bachelor of the family. Well, except my brother and except me. My family likes to say that my brother takes after this uncle. Proof is found in their shared habit of making microwavable nachos at midnight. Must be in the genes. And I, having been twice engaged and once divorced, don't want to hear any of my family's observations any further.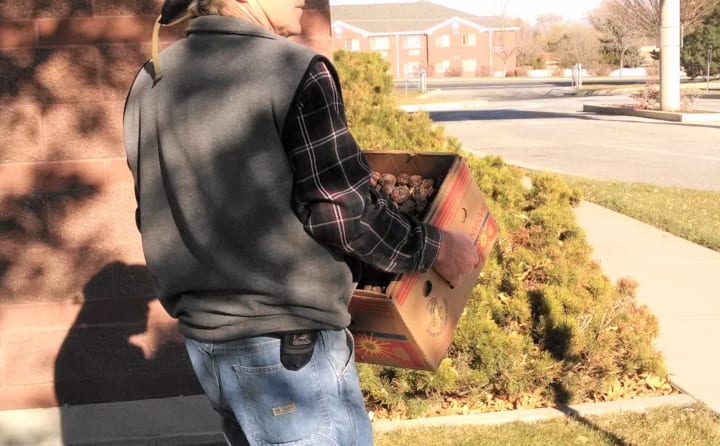 The old folks home welcomes us like old friends. Octogenarians and septuagenarians mill amicably in what looks like an elementary school cafeteria. I look down at the yellowed linoleum floor and over to the far wall with five large aluminum framed windows. Each window frames a beautiful image of this clear and crisp November day. We plop the boxes of walnuts on a fold out tables and take out our nutcrackers and hammers. The tools are made of heavy American steel forged between 1915 and 1930. I enjoy their weight and imperfect texture.
"This will keep them occupied with something to do with their hands. They like that." My uncle says.
Arthritic red knuckles bend around wooden handles. With my uncle's encouragement, the folks of the home take a crack! Or a miss! Meanwhile, I hand out the nutcrackers to the women. They had gathered behind the men, eager to partake. Trembling fingers sift through the shells to find the tender nuggets. A sweet reward, indeed. I smile at the residents and their eyes crinkle back at me.
My uncle whispers to me, "This reminds them of their olden days." He nods with squinty eyes.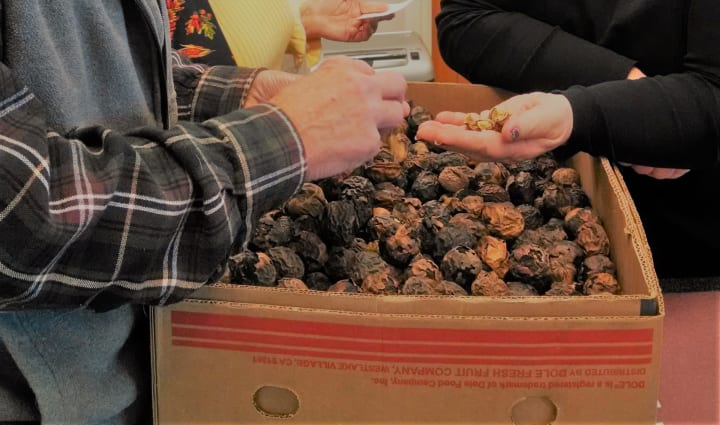 After some laughs and complaints, the tenets accept our gift. My uncle announces they need to find their own hammers, however, he can part with a few of the nutcrackers. Room temperature juice is served in plastic cups. Our duty done, we make for the door. A frail man lingers beneath the doorframe, waiting his turn to engage with my uncle.
"I don't think I'll be eating them nuts!" Laughs the old man, showing us his toothless smile.
"No, better not. Those days are over." He says and chuckles.
The older man steadied a hand on my uncle's arm, lifts his eyebrows, and looks down.
"Sometimes I have pain...in my mouth."
"Yeah?"
My uncle squares his body to the man just like cowboys do before a shoot out. Both men are clad in faded blue flannel. Both men are roughly 5'10, lean with leathery skin. They both worked long hours in the cold. They are separated by 20 years.
"The pain comes and goes," sighs the older man.
Firmly grasping the gentlemen's arm, my uncle proclaims with confidence, "You are going to be fine. Just rinse out your mouth more often with alcohol." They laugh, nod, then slap each others' arms. Manly and solid.
We climb into the silvery Dodge Ram truck. He adjusts his straw hat lower on his brow.
"The man likely has gum disease." He squints at the gear shift. There is a pause before he turns the key in the ignition. Something heavy in his actions. I recall his father, my grandfather, whom I never met, drank alot and died early.
We drove back home on the empty streets of Salt Lake City. There are patches of snow on road dividers and in-between parking lots. Patterns of grey and white, grey and white, repeat outside my car window. I've visited my uncle's house each weekend since finishing my degree. I will be leaving next year for a job in Alaska. I glance over at him. He tells me that the next project is digitizing his old VHS tapes. I nod, a smile tugging at the corner of my lips.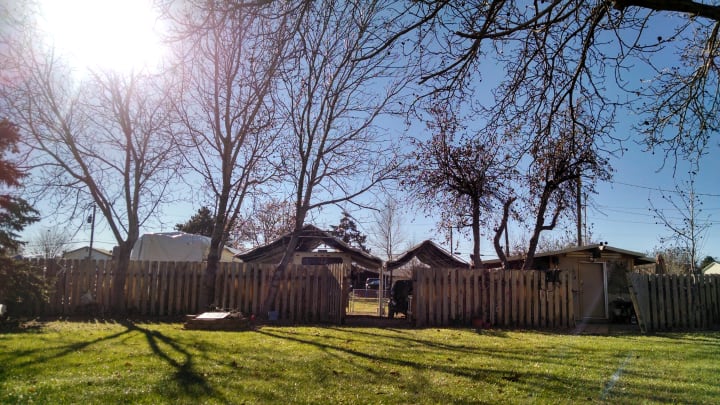 humanity
About the author
Written and researched entertainment articles written by an insider based in Paris, France. Articles have been republished in France, the UK, Australia, the United States in tech, luxury, lifestyle, and entertainment journals.
Reader insights
Be the first to share your insights about this piece.
Add your insights