My Struggles
Home Health Aide to A Parent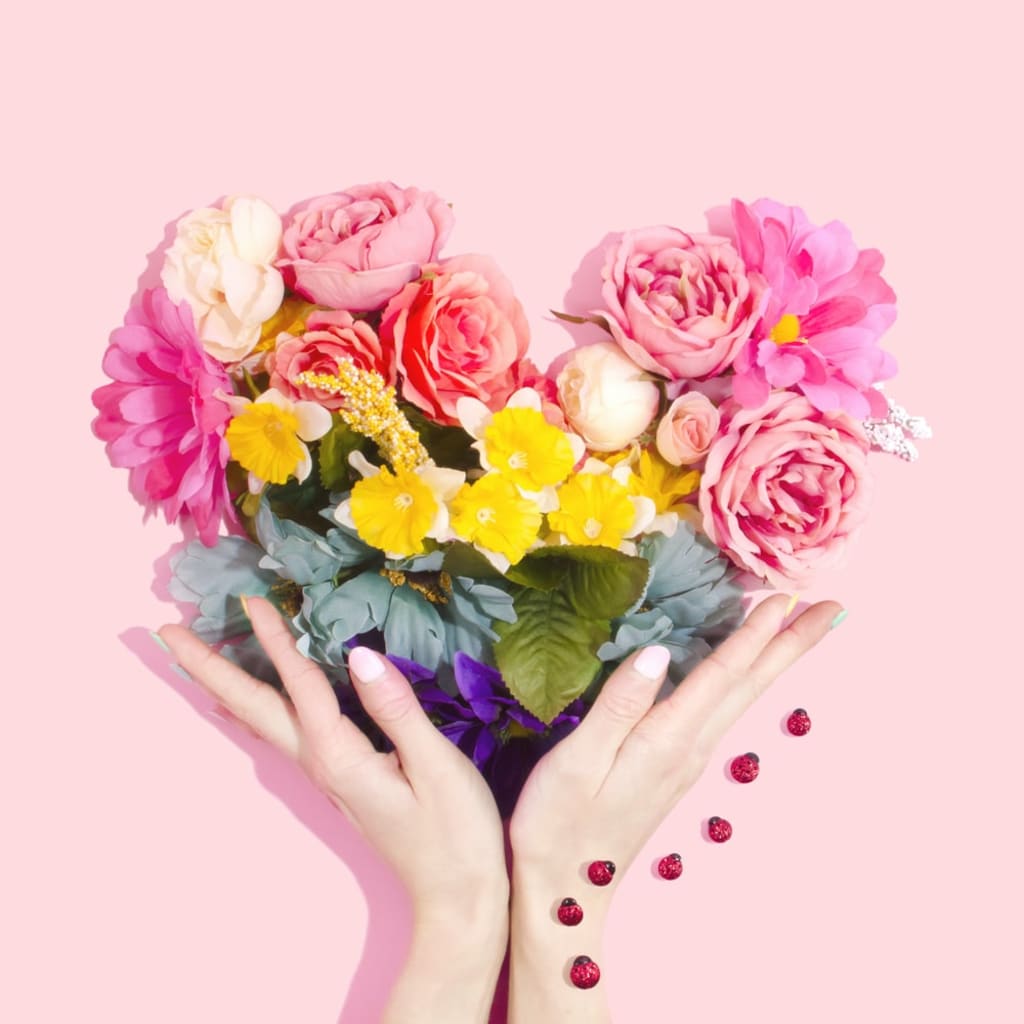 My Love and Hate Of Being a Home Health Aide
I have tried to submit this one time already but it wasn't long enough so here I go again. Let me start by saying this piece should not be viewed or interpreted as I hate being a home health aide to my mother in any way. The part I hate is the struggles that come with doing this. And yes I knew there would be struggles when I signed up to do this. I have been my mothers home health aide for the last 2 years. I had been apart from my mother for 4 years before that due to her living in Washington state. Then she moved back to take care of my last living uncle 2 years ago. I'll get more into that later. Then I moved back home with them due to a bitter and abusive ex husband. Then I found out my mother has stage 4 kidney failure. To those of you who don't know what that means I will explain. It means that 1 of her kidneys is completely shut down and the other is only working some not 100%. That is a struggle to handle yes. Then on top of that she has type 2 diabetes she is completely insulin dependent. Those two things i have pretty well mastered. As far as what she can and shouldn't eat and also how much insulin to give her and when. Also on what foods are best for her kidney function. Well fast forward to last year i also became the home health aide to my last living uncle. He had leukemia . I took care of him all the way up until his last day on earth. He past away February 2020. He pretty much raised me. And he will never get to see the woman i grew up to be. But back to the love and hate relationship i have with being a home health aide to a parent. Yes its been a struggle because in the beginning i was working a 50 + hour a wekk job on top of being her full time caregiver. Yes i still work a full time job on top of taking care of her simply because the state won't to jerk me around and not pay me to do it simply because they can. I have filed every bit of paperwork they need and talked to everybody from a case worker to manager and social worker. I also deal with Medicaid because their the ones that give me the most hassle over my mother. They tell me their going to drop her simply because she is too high risk because she has fallen 19 times in the last 4 months. But then i try to explain to them that she wouldn't be falling if they would do what they need to do for me to be able to be at home with her all day and night to prevent her falls. She falls due to her knees giving out. She doesn't know when they will and when they won't give out. She could be completely fine one minute and then I go to transfer her from the bed to her chair or walker and they give out. Don't get me wrong i love my mother. But I always have the thought in the back of my head would she be safer in a home with around the clock care or is at home with me the best option? I have worked in nursing homes before and I see the type of care that these people receive. And it is down right disgusting. And yes I know that has nothing to do with the nursing home. It comes down to the caregivers they hire. I always wonder if I am giving her the best care. Is there more I could be doing? Yes I worry everyday when I walk out the door to go to my full time job if I am going to get a call saying that she's unresponsive. And that thought tears me up inside. I just wonder sometimes if there are other home health aides out there that are taking care of a parent or a relative that can relate to this? This is only part one of this collection of my love and hate relationship with being a home health aide to a parent. And please if you have thought about being a home health aide to a parent or relative feel free to ask me any questions and I will do my very best to answer any and all questions. Or even if you have questions about her condition I am an open book. Thanks for stopping by and reading this. Thank you and god bless.
Staying at home each & every day to be there with your children as they learn and grow sounds absolutely amazing in hindsight, right? Absolutely! Who wouldn't think that it's just living the dream?! But what the world fails to disclose is the truth behind being a stay at home mom..

11/18/2020 So, grandma (81 this year) has been up my ass about keeping a journal of everything that is going on right now so here goes. Amelia is 9 and in 4th grade, Raynen is 5 and is in kindergarten and Rj is 3 and is home with me. We live in fort lee right now and my husband, Bobby (30 this year) has just had his 3rd spine surgery and now awaiting the promotion board (he is in the army) and finding out when we will be moving. I am 26 credits away from my BA in history. The coronavirus pandemic has been a pain in the ass and the 2020 presidential election was a complete dumpster fire. Yay 2020 and the best part was carol baskin and the memes from that world.

It was early October, and it was finally time for my long-awaited moose hunt. I had waited ever since I was a little girl for this opportunity, and it was finally here. So, my father, the one that looks after me, and I packed up our stuff and left our city in Alaska. We were heading to a place called Bethel, AK. After a six-hour long drive, we made it to our hunting unit. It did not feel like home to us but it was warm and cozy, like my bed at home.

As your parents age, you're probably spending more and more time caring for them. Even if they're still in good health, you may need to help them live a healthy lifestyle. Your parents may need help with everything from their health insurance to their diet. To avoid caregiver stress, taking care of yourself is also essential.

Staying home, reducing stress, and taking care of ourselves, both mind and body are more important than ever. That's why from beauty and personal care to everyday essentials and home cleaning – we've got you covered. "Avon"

Growing up, I loved the Wizard of Oz. There was something magical and timeless about the Yellow Brick Road and the passion of Dorothy to find her way home, Scarecrow to find his brain, Tin Man to find his heart, and the Lion to find his courage. All to find out that the man behind the curtain was just a man, whose hope and wisdom fulfilled all desires by encouraging everyone by exploring their own virtues.