Mother's Day Thoughts
Without them, who would we be?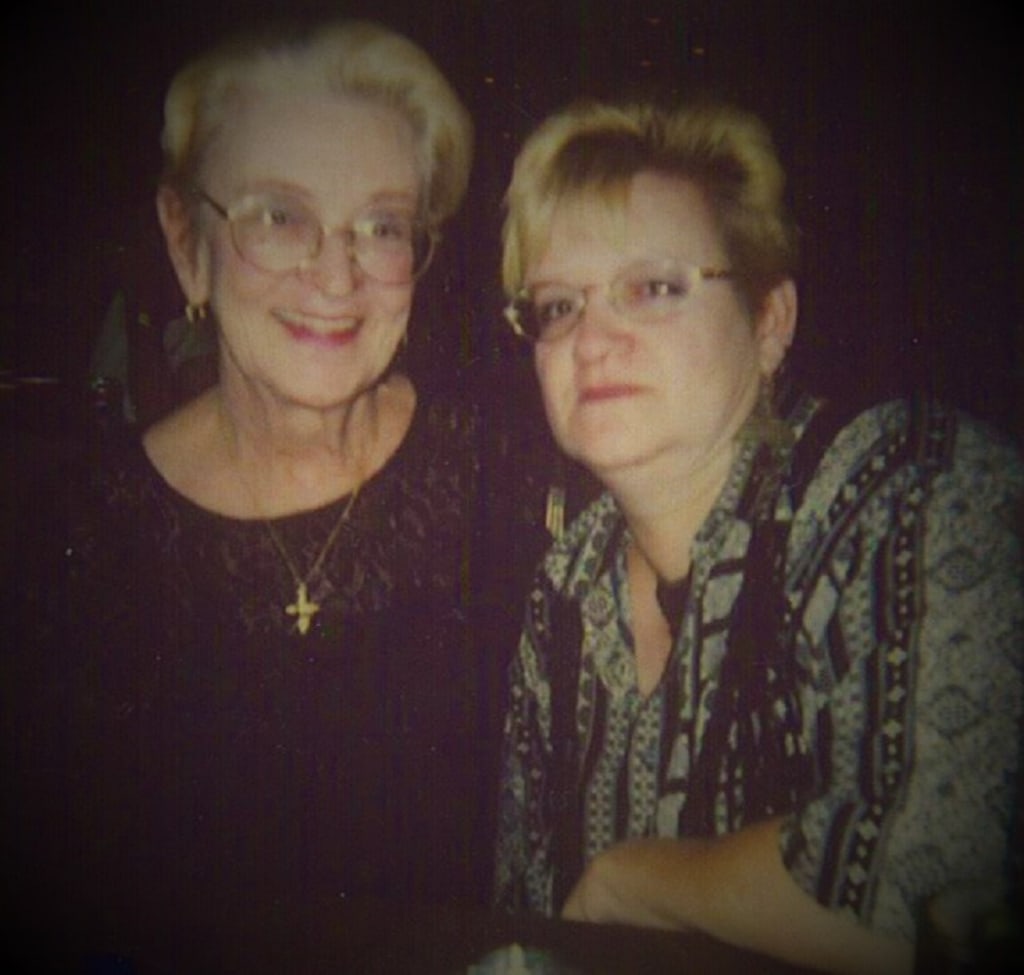 The author and her mom in about 2009
Today, we honor the gift of our mothers. We have so many kinds of mothers. The women who give birth to us, who give us our very first gift of life; the women who raise us, who sometimes are not the same person. If our birth mother is not ideal, and the gift of life is all she gives to us, perhaps there are others who step in and give us nurturing love. Perhaps they are the big sisters, the aunts, the cousins, the stepmothers, the neighbors, the teachers and the church ladies or female pastors or counselors who take our hands and guide us through our bumpy youth.
Perhaps, they are not women, but are our fathers, our brothers, our uncles, our coaches and counselors and teachers and preachers who give us direction, fill our bellies and teach us how to love in a world that gives us challenges at every turn. We would not call these men our mothers, and yet they nurture, support, and sustain us through our troubled times.
We find our mothers in the winds, whispering a kind of Spirit love that only the earth and the sky and the universe can speak, and we know that God is our Mother, our Foundation, our Nurturer, our Sustainer. We find our mothers in our friends, who lend us shoulders when we lose sight of our meaning, when we are lonely, when we think we shall never find the light in the dark again.
It doesn't matter the religion we follow; it doesn't matter if we give name to that which has created us, redeemed us, given us hope. It doesn't matter what we call that which created us, gives us life, binds us, guides us — whether we call It God or Goddess, Universe, The Unnamable, The One, The Holy, The Everlasting, The Trinity, The Unity, The Ten Thousand Things or one of a million other names. What matters is that even when we call It by no name at all, we are loved.
The best mothers on this earth exemplify this love, this unspeakable gift; the worst might thrust us into a dark abyss where we don't remember that there is such a thing. Perhaps it's because they, too, have forgotten.
Let us pray our own silent prayers for those mothers who have given us life, whether it be our physical life or our spiritual life. We pray for those who have done the best they knew how to do to raise us into adults. We pray for those who did not — that they have found, somehow, a glimmer of light in their lives. We pray for those who have stepped in, tried to pull us out of our own darkness and give us a tiny bit of mother-love. And we pray for those who are about to become mothers, that they might always remember that they are the keepers of their children's hearts; that they might treat them like the priceless gems that they are.
Finally, we pray for ourselves, that we might remember something to be thankful for in our own mothers and that we might be the hope and the light for those whom we nurture. Our children, our friends, our students, our aging parents and those we stand next to in the grocery store or sit beside at church or temple or the bus or the theatre; those who are alone in this world and in need of a mother.
***
This story first appeared on Mother's Day, 2011 on the author's LiveJournal and later in Gain Inspiration on Medium
About the Creator
Writer. Artist. Educator. Interspiritual Priestess. I write poetry, fiction, nonfiction, and thoughts on stuff I love.
Reader insights
Be the first to share your insights about this piece.
Add your insights