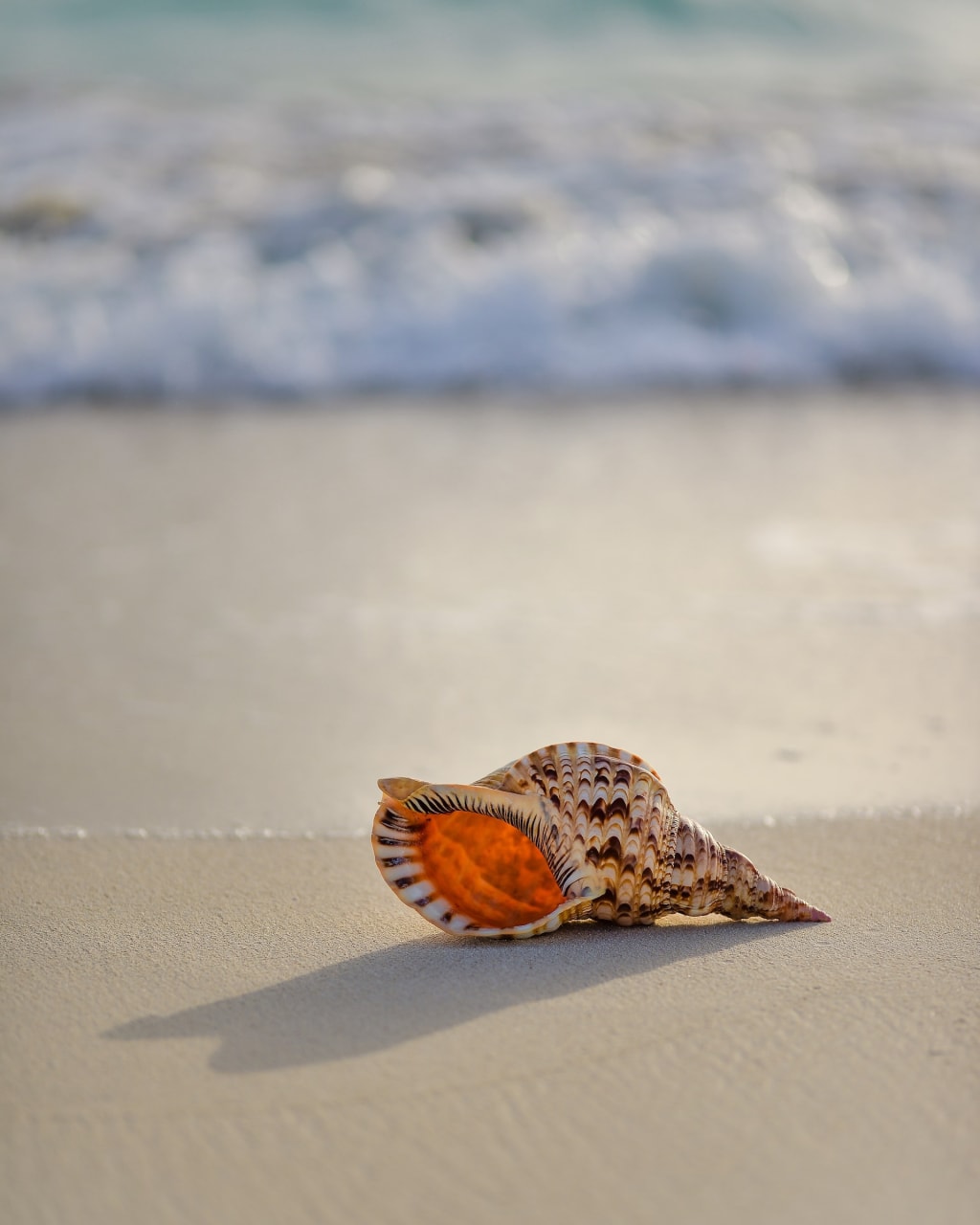 Susan smiled, putting her mobile on the kitchen table. 'That's it. Dolores says we've been matched. They have a child they want us to meet next week.'
'Goodness, that was quick. I suppose the time has come then, to tell Connie?' Jimmy rolled his eyes.
'Yes, I think so. We can't put it off any longer. She's going to kick up regardless. She'll detest the idea of you being the primary carer and me going back to work. You know what she's like. It'll be me, me, me!' she puffed out her cheeks.
'Too bad. With my redundancy our situation has changed. I've changed. We can do this.
Together. I know we can. We're ready.' They held each other tightly.
* * *
'It's this one, hurry,' Dolores moved aside, giving the officers space to work. The door to flat 16 splintered under the assault of the battering ram, falling away to reveal a narrow hallway illuminated by the glow of distant street lighting. A naked bulb clung tenuously to a ceiling shrouded in rippling cobwebs. Dolores brushed away strands of wallpaper to try the switch.
'Electrics are off,' she observed. 'It's ruddy cold in here too. Let's be careful. They're probably petrified as it is.'
The officers entered, torch beams slicing through the shadows. A powerful odour of stale alcohol washed over them as they stepped gingerly over glass shards and aged betting slips littering the mildew encrusted carpet. Quietly they moved, softly pushing open dented doors and peering within.
'Here, Dolores,' called one of the Officers. 'I've found her.'
Dressed only in threadbare vest and knickers, the child shielded her face behind a ragged toy
rabbit. She folded in on herself, trying to compress her bones into the side of the small wooden wardrobe in which she hid. 'Oh, you poor lamb,' Dolores said soothingly. 'It's all right sweetheart. You're safe now,' and she unrolled a blanket, tenderly wrapping it around the child's body.
'As the caller reported, Dolores, the flat's empty. This one is home alone. What a thing to
do at any time, but just after Christmas! They want the book throwing at them.'
'That's not for us to judge though, is it. Our concern right now is for this little one and her
welfare. Let's get her out and checked over. The quicker we're away the happier I'll feel. This development has always given me the heebie-jeebies.' Dolores turned back to the child. 'You must be hungry, darling. Would you like one of these?' she said, holding up a chocolate biscuit.
* * *
Connie screwed up her face, gnarled fingers gripping the arms of her chair. 'Fostering!' she declared. 'What on earth do you want to do that for? Taking on other people's problems is what that is.' She reached for her teacup and slurped.
'Because it's the right thing to do - for us anyway. Haven't you heard about the massive
deficit of foster carers, or social care challenges lately. It's been all over the news,' answered Jimmy, shaking his head.
'And what's supposed to happen to me? While you're chasing around after your delinquent cuckoo? I've no one else, you know, since your father passed away. I should be your number one priority. Not some feral child.' She wagged a finger.
'You'll be fine, Mum. Besides, you're more capable than you let on. Who knows, this could
be good for all of us.'
'How do you work that out? I rely on you. And how can you do something like that at your
age and with your condition? Do they know about your depression? You're so up and down all the time, it can't be right. How can they believe you'll be reliable? You can't look after me properly, never mind a child!' She clattered her cup back onto its saucer.
'If I can manage you, anything will be a breeze afterwards,' Jimmy clenched his hands. 'Yes,
I've made a full disclosure of my medical history. They know everything, and, in fact, it's been suggested it could help me empathise with a child, given some of their experiences.' He crouched next to Connie's chair. 'Look Mum, just because you've no compassion, have never cared about your children and have absolutely no charitable bones in your body, you have to accept this isn't about you. It's about me and Susan and what we think we can do to make a difference to one child's life.'
She stared at him, brow creased, eyes cold. 'It won't make up for it, you know. The one you
lost,' she said bitterly.
Jimmy took a deep breath. "That's not why we're doing it either. And before you ask, yes
they know about that too. Look, it's going ahead whether you like it or not, so you make your choice and let me know. I'm off now, I've a training course to get to with Susan.' He could still hear his stepmother's sobs as he pulled her front door shut.
* * *
A congregation of radiant daffodils nodded their heads in approval of the bright spring day. The park was peaceful, with only a few mothers and their children strolling the paths. With the aftermath of their picnic between them, Dolores, Jimmy and Susan sat at a table watching Lula and her Social Worker collect a snowdrop bouquet.
'It's not going to be easy. Lula has suffered a great deal,' Dolores said. 'She's not spoken a
single word since we found her, although she is now drawing pictures and the bed wetting is less than it was.'
'She's such a delicate wee thing,' said Susan. 'I hope we can justify your faith in us and help her, as she needs to be helped.'
'I've every confidence in you both, despite the obvious challenges. Long term fostering is a
massive commitment, but you've come through the assessment and training with flying colours. On that basis alone, never mind how I've come to know you over the last six months, I'm certain this is a terrific match. You've both been so good with her already.' Dolores beamed at them.
* * *
Lula searched the beach, her brown eyes squinting against the glare of the sun on surf. Her curls ruffled by the warm breeze. Jimmy thought she looked a picture of innocence. He watched her, progressing on spindly legs, stooping every so often to inspect something that caught her eye. She paused, squatted down on her haunches then reached for a piece of driftwood. A gelatinous lump received several cautious prods.
'Be careful,' shouted Jimmy. With a furrowed forehead Lula turned briefly to look at him,
sat with Susan on a blanket; the dunes rising at their backs. 'How could anyone harm a child? I don't understand it!' Gently he squeezed Susan's hand.
'Me neither,' she answered. 'It's hard to believe six months have passed so fast.'
Lula dropped the stick, walked a few yards further on, then suddenly sank to her knees beside
a shallow pool. Her tiny hands reached down, retrieving an object from the cool water. She studied it, carefully turning it over. After several minutes of contemplation, she rose and began to march purposefully towards Jimmy and Susan, leaving a trail of soft dimples in her wake. Lula approached silently, her head to one side, crusted hands outstretched, offering up her newfound treasure. A small grey dappled stone, roughly the shape of a heart with a hole worn through the middle, lay across her palms. The pampas grass bowed as she regarded them with a solemn expression.
'Love Lula?' she asked in barely a whisper.
'Oh, yes!' they cried. 'We do love Lula.' They swept her into a gentle embrace, admiring her stone and listening to the sounds of the sea.
About the Creator
Here at Agathos Daimon we have a collection of unique and quirky fiction / fantasy stories for both adults & children.
We hope you enjoy what you encounter with us. With Love and Best Wishes for your safety,
AD
Curator of Stories
Reader insights
Outstanding
Excellent work. Looking forward to reading more!
Top insights
Heartfelt and relatable

The story invoked strong personal emotions

Easy to read and follow

Well-structured & engaging content

Excellent storytelling

Original narrative & well developed characters
Expert insights and opinions

Arguments were carefully researched and presented

Eye opening

Niche topic & fresh perspectives

Masterful proofreading

Zero grammar & spelling mistakes

Compelling and original writing

Creative use of language & vocab

On-point and relevant

Writing reflected the title & theme
Add your insights