Losing My Stepdad at Christmas
My story about the painful grief I went through losing my Stepdad at Christmas.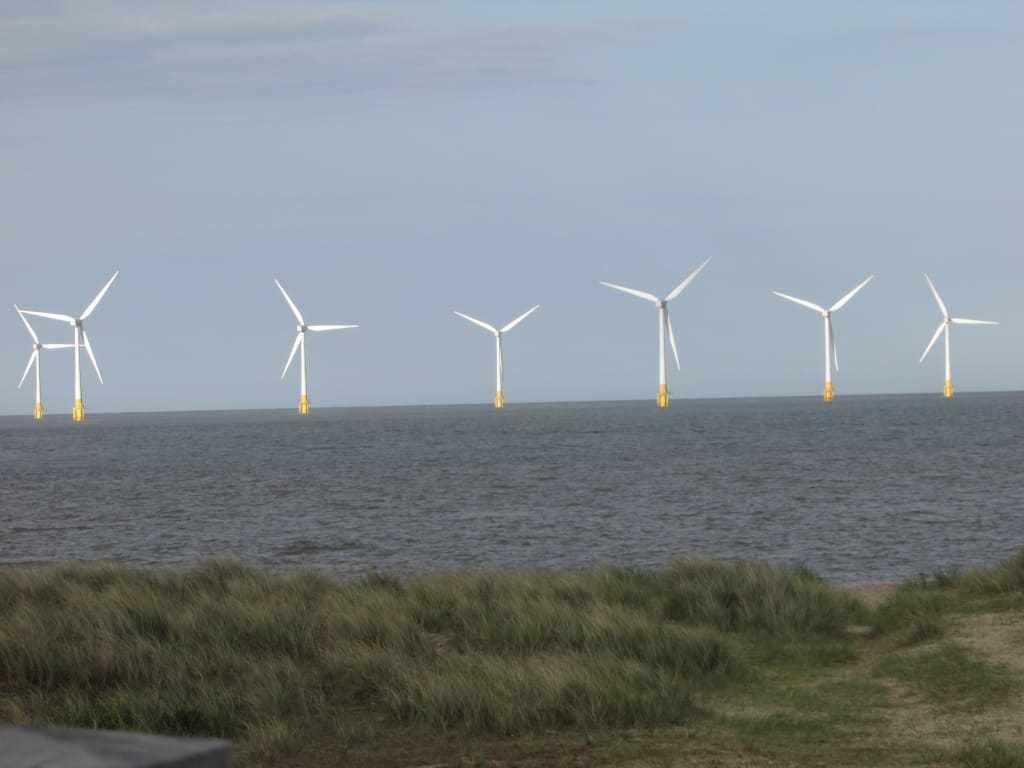 Losing someone you are close to is never easy. Boxing Day will always be a sad memory for me, as that was the day my Stepdad sadly past away. My Mother told me on the phone she was heartbroken and I couldn't take it in. That night I cried, in fact I spent many days after crying too, as not long before that I also lost my son to adoption.
My Stepdad was my friend and my foe. We had been through a lot together, and although we argued often when I was young, we grew to be very close due to mental health. He was not just my friend or step-parent; to me he was like a dad, and that meant a lot.
My fondest childhood memory of my Stepdad was on Seashore Holiday Park, in Great Yarmouth, Norfolk. I remember dancing the night away with funstars in the club, going on the trapeze in the fairground after being dared by my Stepdad, and walking straight past the freezing cold water flume, getting soaked after he warned me about it! I had been on holiday before, but I never got bored in Great Yarmouth, and I cried when that holiday ended because I didn't want to go home. I first took my own children on holiday there, and they loved it. Sadly, it was also the very last holiday I went on with my Mother and my Stepdad before he died, though I was happy because we had taken them back, and I got just that one special childhood memory which I re-lived before he died.
If you knew me during my childhood, you would have thought we were enemies because we used to fight and argue rather a lot. However, as the years went by, and after I had children, he became someone I could trust and I loved him deeply. He was the only true father figure in my life that I really knew, because he watched me grow up, and even though I know I drove him mad, he never once gave up on me, even though I could be horrible to him at times.
When the funeral took place, I was heartbroken because I never got to say goodbye. The wind on the motorway was so bad, it almost tilted our car, and if we had risked our lives, we might have been killed. I knew my Stepdad would tell us to turn back, because he knew we had children and he would have wanted us to not risk our lives so that his grandchildren still had parents.
In my opinion, though, not being able to attend that funeral and say goodbye properly left me in a lot of pain. I almost gave up again, and I was wracked with grief to a point where I couldn't talk about it. That was made harder by the fact I couldn't tell my children what had happened, or tell my biological son about it. It took me many months before I was able to talk about it properly, but I was lucky that my husband understood what losing a parent felt like, and eventually I opened up.
Losing a step-parent can cause similar grief to losing a real parent. For a very long time I felt really lonely, because I had lost my confidant and my best friend. I felt like there was a deep hole inside my heart, and that hole was made ten times bigger by my son's adoption, because my Stepdad would have been the one person I would have opened up to about that.
Today I wouldn't say I was over it. I don't think anyone who loses a parent whether biological or not gets over it completely. However I learned to cope with it by using prayer, writing his name in the sand alongside my biological son's name, and going back to Great Yarmouth when I can. When something goes wrong, I look to the stars in the sky and think "what would my Stepdad do?" I know he is still here in spirit and in my heart and he is guiding me through my life. He is someone I will never forget, because he shone a never-ending light in my life that never dies.
grief
immediate family

Carol Townend
My interests are mental health and the Humanities. I hold the basic certificate in the Humanities, and I am a Time to Change Champion. I publish on word press and I have an upcoming book with Indies United Publishing House.
See all posts by Carol Townend →