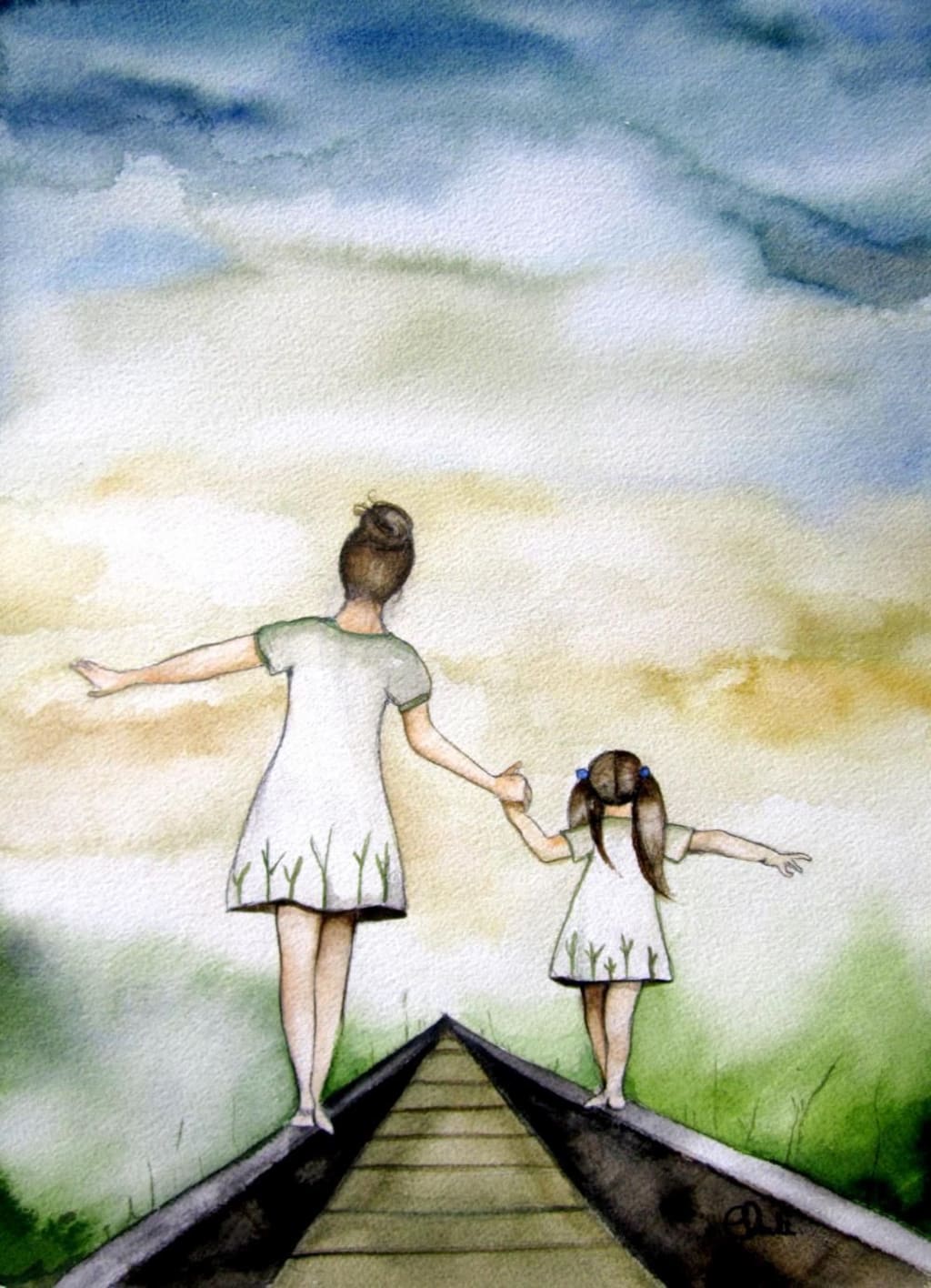 When I was six years-old my mom began drinking. While my father was at work she screamed and yelled at me all day long. She drank increasingly. I didn't know why. Sometimes I called my dad at his office and asked when he was coming home. He knew when I called there was trouble.
As an only child, I learned to use my imagination to invent games to play alone. Our front yard was my Secret Garden filled with trees, flower beds and rows of decorative bushes. I loved to make secret forts to hide in. This was also the place I used to escape the turmoil inside my house. My Secret Garden was peaceful and quiet. There was no screaming or yelling; only the wind whistling in the treetops and the sounds of birds chirping on their branches.
My parents divorced when I was 10 years old, but I continued to live with my mom who in turn continued to drink. Writing became another escape for me from her drunken rampages as I locked my bedroom door and immersed myself into my imagination and created stories. Since then, I have never stopped dreaming of someday authoring a novel.
I married at 19 years of age. Five years later with two wonderful children, my husband and I moved to his home country of Baja California, Mexico where we have lived for the past 30 years. We built two guest ranches. One which is thriving today. I barrel raced the rodeo circuit for five years and I write about the wonderful people we've met at our ranch, many of whom we've become friends with over the years.
My mom is eighty-eight years-old now and riddled with Dementia. She lives in Baja remarkably close to me. I do not believe in hanging on to resentments or anger about the past; what happened to us or why. It happened and we move on to become the most healthy, well- balanced adults we can be.
Looking back, I never had the mother one would expect. No Ozzie and Harriet in my lifetime! I made peace with this because I understand, my mom did the best she could with what she knew. Surprisingly, today we have a good relationship and I look forward to my visits with her.
Life is hard on some people, but it is important to be aware of how our childhood experiences, no matter what they are, play a significant role in shaping who we are as adults today. If we experienced trauma, the effects of those experiences often stay with us well into adulthood. I believe this happened to my mom and this is what happened to me.
Forgiveness is a major factor in this life of ours. We are meant to learn to forgive ourselves and to forgive others. I forgave my mom a long time ago.
As life would have it, I married a wonderful man, but he is very loud and explosive. More screaming and yelling, wouldn't you know? Life has a lesson for me to learn. Maybe when I was six years-old and my mom turned into a raging monster, I believed my only coping mechanism was to keep quiet and take it. Here I am again in the same situation. I would rather not act like that scared six-year-old child to cope and manage with my life. I'm a grown woman. When my husband starts his rants, well, I can be a bit of a monster too!
My husband doesn't believe my desire to write means very much, but I've learned to ignore him and carry on. My notebook is glued to my hip with about twenty pens in my purse, always! It's like lipstick, never leave home without it.
So, this is my story. Either I pursue my dreams, or I shrivel up and die. I prefer to live!
About the Creator
Hi there! I'm a fiction writer. Written all my life. Want to inspire if I can. Living on a guest horse ranch in Baja California, Mexico. Married to a Mexican Cowboy!
Website: carolineaguiarauthor.com
Reader insights
Be the first to share your insights about this piece.
Add your insights