Horoscope Today: Astrological prediction for February 21, 2023
Daily horoscope: Are the stars lined up in your favour? Find out the astrological prediction for Aries, Leo, Virgo, Libra and other zodiac signs for February 21, 2023.....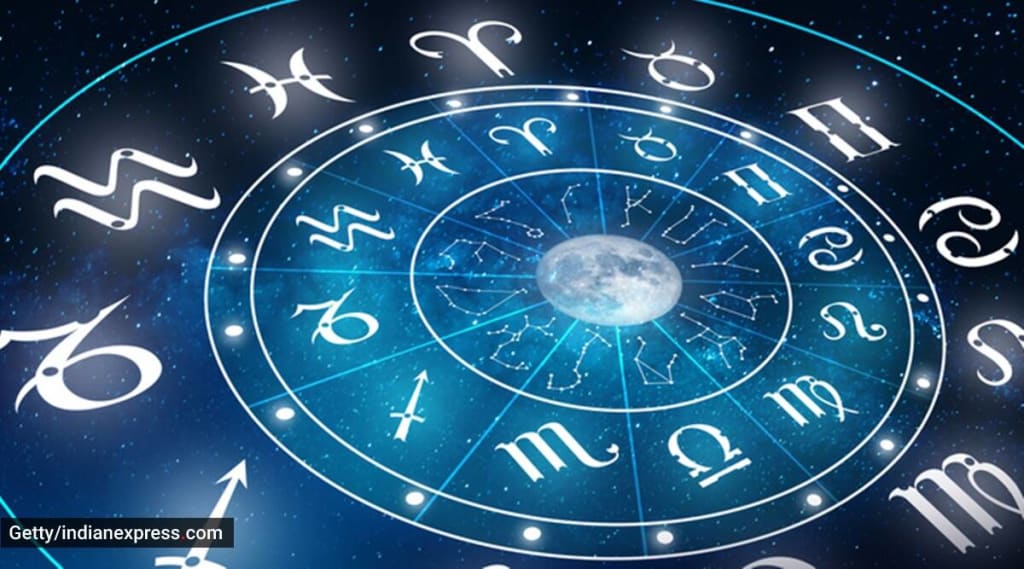 All zodiac signs have their own characteristics and traits which define someone's personality. Wouldn't it be helpful if you started your day by already knowing about what's going to come your way? Read on to find out whether the odds will be in your favor today.
ARIES (Mar 21-Apr 20)
Maintain your competitive edge by increasing your output. Health appears to be fine giving you no reasons to worry about. Today is a good time to resolve any land-related issues that may have been brewing. Profits from earlier investments will help stabilize the budget today. The arrival of new family responsibilities could make you change your plans. Some impromptu business travel is in store for some.
Love Focus: You'll also notice that any attractive person you encounter today catches your eye.
Lucky Number: 18
Lucky Color: Cream
TAURUS (Apr 21-May 20)
Today is a good day for you to find success in their personal and professional lives. You need to take it easy and steadily with your investments if you don't want to lose money. After a period of turbulence, family ties may begin to recover. Students may do well in exams, earning praise from parents and educators. Avoid investing in any land or property subject to a legal dispute. Business trips may turn unexpectedly fruitful. Entrepreneurs should evaluate their growth strategies and get a second opinion if necessary.
Love Focus: Make use of your imagination as you try to find a life partner.
Lucky Number: 3
Lucky Color: Magenta
GEMINI (May 21-Jun 21)
Some of you may have to elevate your persuasive powers in order to negotiate lucrative professional opportunities. Make the most of your time and money by exercising self-control today. Some old emotional issues may flare up, making things tensed at home. It's important to keep a regular meditation practice and a healthy diet. It may not be a good idea to apply for any credit or loan right now. Take advice of those you trust before taking any strong decisions today.
Love Focus: Those single should tell the one you like to kickstart a relationship.
Lucky Number: 6
Lucky Color: Peach
CANCER (Jun 22-Jul 22)
Success and new contacts are on the cards for entrepreneurs who venture into international business deals. Today is a good day to increase your wealth and make investments. Regular exercise is a must if you want to avoid the negative effects of lethargy or physical pain. The mood at home might change for the better. Today is the day to start if you've been putting off home improvements. Some of you could get a new car soon.
Love Focus: If you want to keep the romance in your relationship alive, you shouldn't bring work stress home with you.
Lucky Number: 4
Lucky Color: Yellow
LEO (Jul 23-Aug 23)
To improve your performance, focus on your tasks and rearrange your priorities. All the preparations you've made in the past are beginning to bear fruit, making this a great time to launch your own business. Travel delays are a possibility, and you should plan accordingly. Do yoga and other forms of exercise regularly to speed up your recovery. Some of you are likely to have success in legal proceedings involving real estate and other property.
Love Focus: Today, you and your soul mate are likely to spend a lot of time just chatting with each other.
Lucky Number: 15
Lucky Color: White
VIRGO (Aug 24-Sept 23)
Self-respect and confidence will increase naturally if you take care of yourself physically and mentally. An irritable mood is bad for home life, watch out your words and actions. A favourable day for students is foreseen. The transition to a new home may go smoothly for some people. On the job front, you need to be punctual. Depending on your situation, your opinion may be sought after and respected in the business world.
Love Focus: The romantic front will be a source of cheerfulness.
Lucky Number: 4
Lucky Color: Saffron
LIBRA (Sept 24-Oct 23)
You may find success in the professional and financial endeavors today. Possible unexpected gains can help you better manage your finances. The people closest to you, such as family and friends, will most likely be there for you when the going gets tough. Some of you may have to take an impromptu work trip away from home. Successful outcomes await students who have put in the time and effort to study for competitive exams.
Love Focus: You can expect positive changes on the romantic front today.
Lucky Number: 5
Lucky Color: Cream
SCORPIO (Oct 24-Nov 22)
Maintaining a satisfying professional life is possible, but watching what you say is important. Stop taking your health for granted and start eating well if you want to stay healthy. You may feel a strain on your finances, and you must take some proactive measures now. The accomplishments of your children may fill you with pride. Involve your coworkers in your successes and continue to be helpful; they might return the favour when times are tough.
Love Focus: Singles have a good chance of meeting their life partners.
Lucky Number: 9
Lucky Color: Red
SAGITTARIUS (Nov 23-Dec 21)
Financial windfalls and the successful completion of projects are on the cards for businesspeople. Keep stress at bay as much as possible. You may want to indulge in travel and luxurious leisure pursuits today. Moments of great significance may come to you as a reward for your hard work. Invest in quality time with your kids because they are an inexhaustible supply of joy. You'll be more successful if you focus on academic work rather than rushing through it. The real estate market may be particularly favourable today for those who have been considering a purchase or sale.
Love Focus: You may need to patiently persuade your elders to accept your romantic partner if they have any reservations.
Lucky Number: 18
Lucky Color: Yellow
CAPRICORN (Dec 22-Jan 21)
Today, your resolve could be your greatest asset at work. You might meet interesting people and make valuable connections for your career; thanks to your magnetic personality. You have a talent for entertaining others, which can make your guests very happy. Spending time together as a family can help keep everyone smiling. Put the money in safe investments that will yield a steady return. You should adhere to a regular eating schedule and never skip meals.
Love Focus: It's time for singles to revive their social fronts.
Lucky Number: 17
Lucky Color: Orange
AQUARIUS (Jan 22-Feb 19)
Your efforts would be rewarded handsomely, and the confidence boost you receive from accomplishing your goals would be immeasurable. As a bonus, you may find success in professional endeavours. Avoid travelling to a distant place as it may cause stress. Time spent in religious pursuits is guaranteed to keep the body and the spirit in good spirits. Be sure to drink plenty of water and other fluids to stay hydrated all day long.
Love Focus: Now is the time to try some exciting new things together as a couple.
Lucky Number: 11
Lucky Color: Blue
PISCES (Feb 20-Mar 20)
Today is a day that you need to proceed cautiously with. Pressure from the workplace and the bank balance may be particularly high. Partnerships are currently not a good idea for business folks. Your health might benefit more from some early morning activity. You should proceed with caution when making major choices about family members. Undertake a journey only if you feel it is worth it, or you may end up wasting your time.
Love Focus: Relationships can be strengthened through mutual admiration and warm feelings.
Lucky Number: 2
Lucky Color: White
weekly prediction also added kindly check video link
Reader insights
Be the first to share your insights about this piece.
Add your insights