Goodbye Grandma
Saying goodbye is hard, but you gave all of us the strength we needed.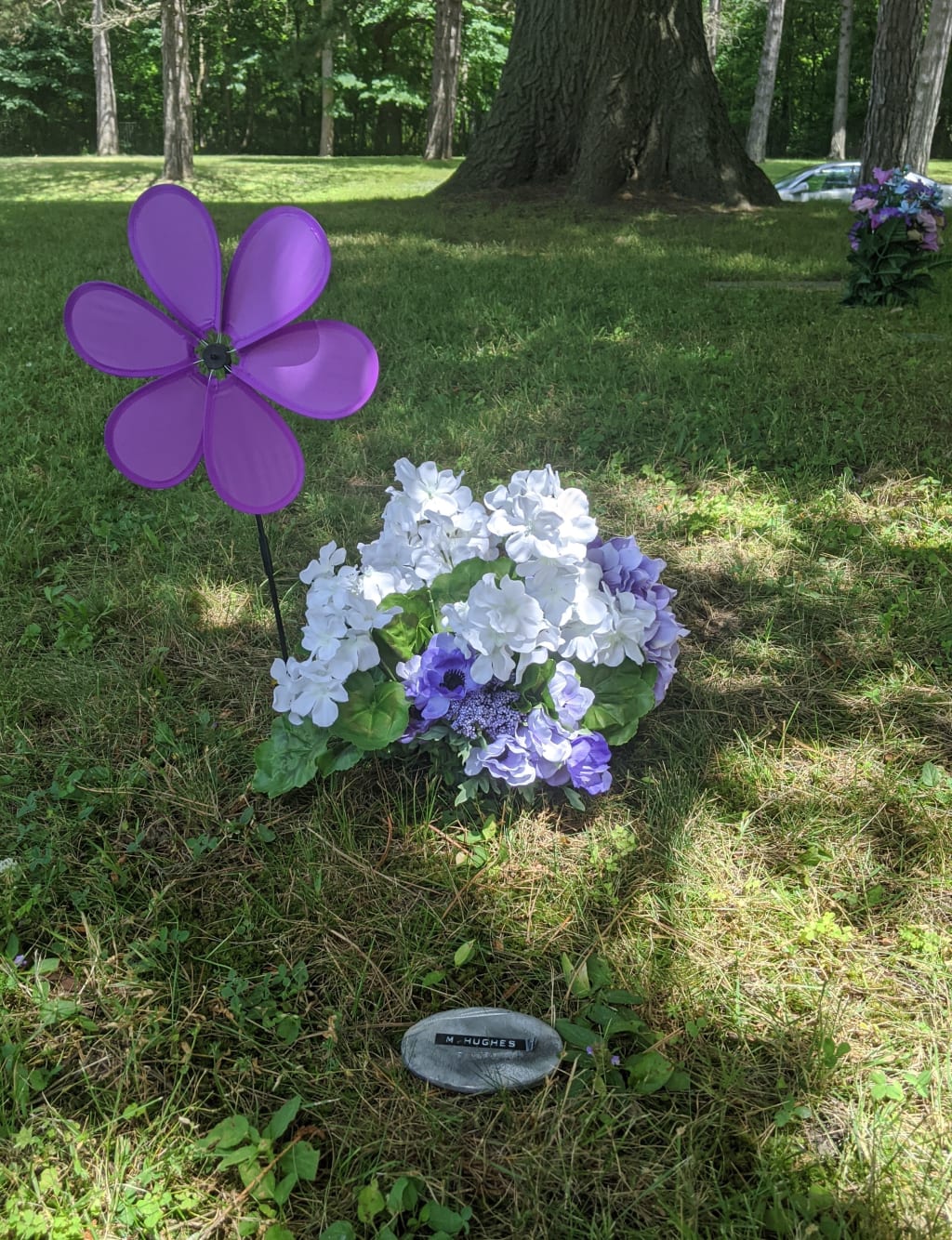 Dear Vocal Readers,
I'll skip the normal introduction for today because this article is different. This article is about the amazing woman I called "Grandma."
She was the last remaining member of her immediate family, a family I heard she loved very much. How it must have felt to be ripped apart from your loved ones is something unimaginable, but she was strong. She was the strongest woman I ever met and hands down the strongest person I will ever have the pleasure of knowing. Even with the countless medical issues she encountered in her life she remained strong and focused, always thinking about family before herself. Not only can I tell you all this, but I can do you one better and show you.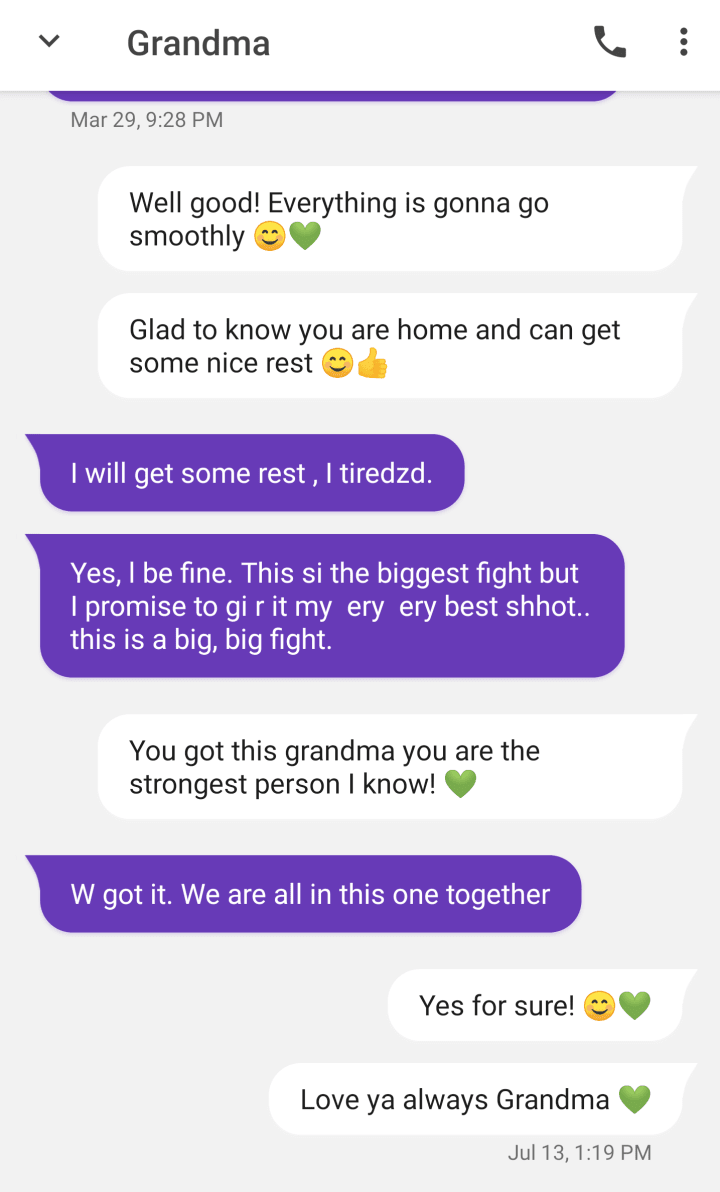 At this point in time she had been battling a brain tumor and knew that her end was near. But she never gave up, and she never stopped thinking about us. That last text message there was something I sent weeks after she had passed, but it was still something that needed to be said, and should have been said more often.
As she laid in the nursing home for her final weeks my family came to visit her often (myself included of course). It was hard to see her the way she was, as she used to be so full of life and this new her that we saw before us only had a glimmer of who she once was. But she was still there, and she could still hear us through the window we were permitted to speak to her through. Her occasional wave and smile brightened our hopes but we only wanted one thing for her: the peace she deserved.
My grandfather came to visit multiple times a day because their 55 year relationship meant everything to him, even if he did not always show it. They truly loved each other no matter their ups and downs, and the two made a life and a family for themselves. Living without her has been the biggest struggle for him out of all of us, and I try to keep in contact with him often because 1) I love him and 2) she would want me to look out for him. I hope you can see that I'm trying my best Grandma.
The last time I spoke with her was an honor and something I will never forget. We were finally allowed to visit inside her room as she was given 2 weeks left to live (which she ended up surpassing of course cause she was just that strong). I mustered up the strength to tell her how thankful I was for everything she had done for us and told her how much she was loved. And of course being the woman she was, she took none of my compliments. Instead, she told me that it was my sisters and I who were the special ones. She loved her grandchildren and damn did it show. She had a unique way of making you feel like the most important person in the world, even though that person was her all along.
As we talk I begin to cry and she looks confused. My mom has to explain to her that I am alright, and she starts to look happier. She couldn't understand that this was the last time we would ever speak, but I could. I treasured every last moment and left with a hug and a kiss. She was loved and she would sure as hell know that from me.
So here we are, weeks later. Weeks after my mother breaks down at her funeral and I take over reading the eulogy. Weeks after I listened to my Papa cry behind me and rest his hand on my shoulder. There are still times where I break down and lose it, but I look back at her texts and feel nothing but comfort and happiness. I look at the pictures I have saved of her and laugh at the ones with Snapchat filters making her look like a leprechaun. She was the best grandma anyone could ever ask for, even when she did fart and acted like nobody could hear. She was a light in the darkness and even though her flame has been extinguished, it still manages to flicker and keep us going safely on the paths we were meant to walk. You will never be forgotten, and you will never stop being loved. You were the special one all along Grandma, even if you couldn't see that.