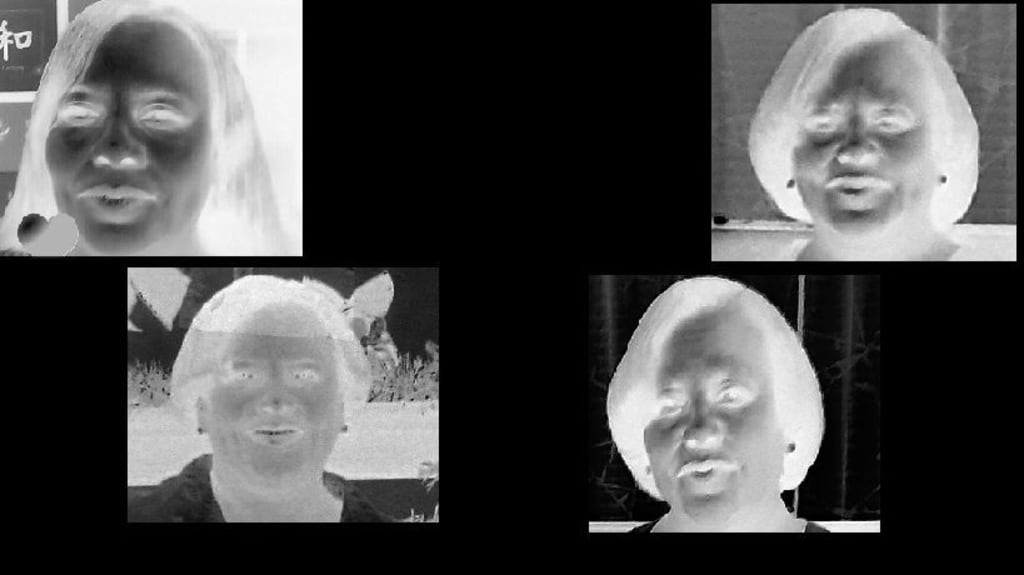 Four Sisters—Settling In
After assisting our baby girl off the floor, Mr. Brennan took us on a tour of the house and introduced us to the staff. The foyer was brightly lit by four French Empire Chandeliers. On the walls were artworks by Haffkta, Watteau, and Gold. Next to the door was a Once Upon A Time mirror by Sturkenboom. Directly across from each other were two identical Saltford settees. The floors were black and white marble. It was more like a grand ballroom rather than a foyer.
When we entered the main common room, it had a fireplace as large as my bathroom. To the left was a sitting room; attached to it was a conservatory filled with exotic plant life and blue Tulips, my favorite. Our father had a game room next to the wine cellar. He had a pool room with a pool table, sauna, and an indoor pool, and that was just the first floor and basement.
Then Mr. Brennan escorted us to the second floor, where the master bedroom and en suites were. "This house is so big I could get lost and never find my way out," Monica said. There were eight large bedrooms, each the size of my home. I have never been one to dote on material things, but I am d.o.t.i.n.g. After we chose the bedrooms we wanted to sleep in, Mr. Brennan met us in the kitchen, where we all had to sign a contract. Basically, the agreement stated what Mr. Brennan had already told us.
After Mr. Brennan left, we went to our rooms to unpack. It was nearing lunchtime, and I was starved. When I entered the kitchen, Monica was eating a sandwich one of the servants had made for her. "I could definitely get used to this," Monica said. "Can't we all," I concurred. Dorothy came in next, looking for the hard liquor. Monica pointed to a cabinet next to the door leading to the cellar.
I grabbed the blender, fruit, and ice. We blended a mix of four different types of alcohol with the fruit and ice. Dorothy and I went to the pool room and settled ourselves on the patio furniture. I asked Dorothy to tell me about herself. She said she had two kids, an ex-husband and that she was a free-lance writer.
I told her I also had kids, four of them, and a 'still' husband. I told her I was a bored housewife suffering from empty nest syndrome. I was about to have an affair with my neighbor when I got the call from Mr. Brennan. Dorothy said she had several affairs until her husband caught her with one of them. We both laughed. Bernice walked in, saying, "my two alcoholic sisters. Are you both drunk yet?" I said, "we're working on it."
We found out later from Monica that Bernice's husband was that television preacher that swindled his members out of millions and went to jail for it. "It's been all over the news," Monica said. "No wonder she is such a bitch," I said. "Yeah, when you think you've got problems, just listen to someone else's problems," said Dorothy.
I actually started to feel sorry for Bernice. At least her husband did not have multiple affairs. Then I started feeling sorry for myself. My husband last affair ended our marriage or at least our marriage bed. He said he never meant to hurt me. All I asked was that he wear condoms and never let his affairs follow him home… continued