Finally, People Are Starting to Talk About Depression in Stay-At-Home Mothers
Stay-at-home mommas experience depression in staggering percentages, and the world has finally decided to pay attention.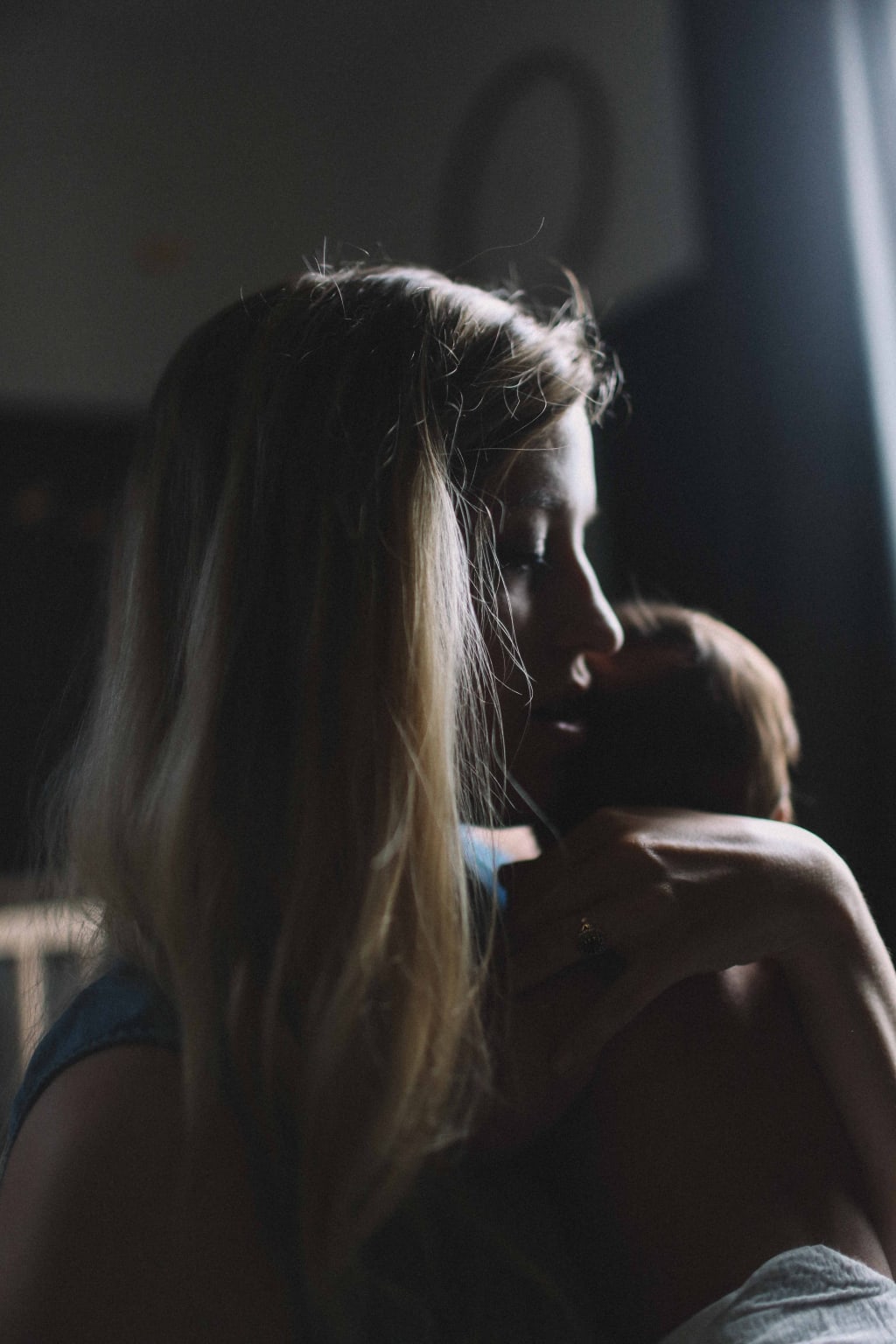 Stay-at-home motherhood is arguably a full-time job in its own right. With the number of women in the workforce increasing at a consistent rate, it's no longer a shock that the correlating number of women staying at home to commit entirely to motherhood has decreased.
Something that hasn't changed? The significant number of women who stay at home and juggle depression equally as much as they do every other mom-sim.
What's the hub-bub? It isn't so much the depression itself, but the fact that people are finally starting to recognize it; both in media and as a legitimate issue to be addressed.
The under-discussed and regretfully neglected issue is one that many women collectively raised a glass to last week in response to an article on Today.
The article, that warranted an appropriate "heck yeah" from many women in the digital landscape, featured an essay by young mom, Meaghan Powell.
The 32-year-old mom of five dove deeper into the complexities and mental strains of SAHM life, noting specifically that the balancing act of hateful "it must be so hard" comments and maintaining a steady household is a huge cause of depressive thoughts and behavior.
In our camp, it's something we don't think about on the daily. And why would we?
Media has buried this issue, among others, by prioritizing the commonplace and what's perceivably "flashy" as major issues go.
Well, not anymore.
Powell, the voice behind the increasingly successful Momma's Tired blog, got down and dirty in her Today address. And she pointed a very strong, maternal finger directly at all of the SAHM haters.
The account made use of many SAHM voices, some comparing the lifestyle to short-lived cabin fever—only, it's everyday life.
Another regarded that specific anxiety begins to build in the world of stay-at-home motherhood. She went on to describe it as being associated with servicing everyone in your life but yourself, an unfortunate side effect of #MomLife.
To us, it's far off from surprising that women who dedicate their blood sweat and tears to their families as a full-time job feel a sense of overextension and loss of identity.
I mean, when you spend everyday putting people before you, you're probably going to lose sight of what you need.
And while some of the world might rebuttal that women who have the option to stay home and spend time with their families are "lucky," that doesn't mean the need for self-fulfillment goes away.
The reality? SAHM's express feeling both. How confusing is that?! Imagine feeling terribly anxious and unfulfilled, but also feeling as though you speaking on the issue might color you as ungrateful.
Being mom ultimately means committing to a lifetime of prioritizing others before yourself, whether you're working or not.
But if a mid-day shower is on your radar and your little has other plans, you can forget bathing at that moment.
If you're hungry and the laundry has to be done for someone in your household, your stomach has to wait.
And while there are obvious benefits to spending quality time with your kids and your family, there are a lot of facts that put a massive strain on your creative and individual self.
So what's all the hub-bub? Well, in our camp, it makes sense to us to take stay-at-home depression as an issue of mental health to play close attention to.
Like menopause and postpartum depression, there is little to no coverage on the depressive behaviors full-time moms face. And in a country whose rates of depression and anxiety seem only to increase, it doesn't make a lot of sense to ignore some of the leading causes, especially when the people affected are running the world. Yes, we're going there.
So, how can we help?
In Reigning Women's camp, it's simple. TALK ABOUT THIS ISSUE MORE. The more conversations we have about certain things and certain concepts, the more awareness and concern can be raised it their direction.
Every October we talk about breast cancer 10 times as often as we do on a day-to-day basis. It's no shock to us that in October there's a shocking spike in dollars spent towards fighting it.
So, for the sake of our mothers who quite literally hold our homes up, let us continue to talk about the issues going on in the world of stay-at-home motherhood and how we might be able to keep women in these lifestyles safe. Safe from depression, safe from negativity, and safe from judgment.
As women, we owe it to another to stand by each other without condition.