Embark on a Funchal Adventure:
Discover the Top Five Excursions in the Heart of Madeira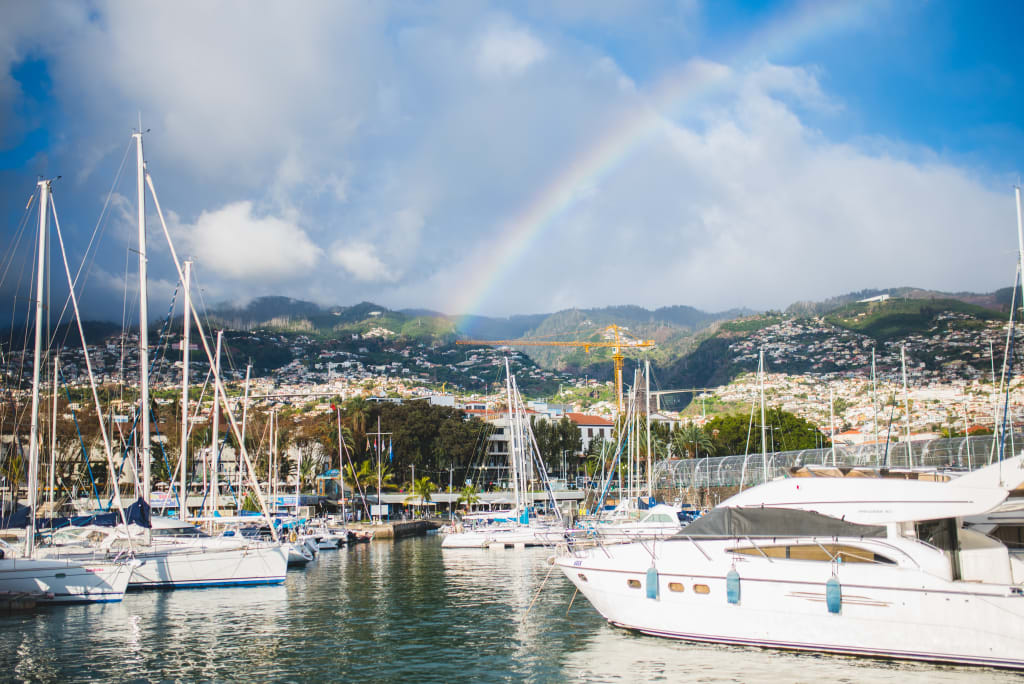 Madeira's charming capital, Funchal, offers an array of captivating tours that will immerse you in its rich history, breathtaking landscapes, and diverse culture. To help you make the most of your visit, we have compiled a list of the top five excursions in Funchal that will cater to your adventurous spirit while showcasing the island's unparalleled beauty.
Embark on an unforgettable journey to explore the eastern or western regions of Madeira with a full-day private Jeep tour. A knowledgeable guide will accompany you as you traverse the island's picturesque landscapes in an open-roof 4x4 vehicle.
On the eastern Madeira tour, you will marvel at panoramic views over Machico Valley from the Pico do Facho observation point, and the vast Atlantic Ocean from Ponta de São Lourenço. The tour also includes stops at Santana Madeira Biosphere Reserve, a rum distillery, Porto da Cruz, and the towering Pico do Arieiro peak.
For a different perspective, the western Madeira tour takes you to the charming coastal villages of Ribeira Brava and Câmara De Lobos. Highlights include Porto Moniz's natural volcanic pools, the awe-inspiring glass floor at Cabo Girão viewpoint, the expansive Paul da Serra plateau, and the verdant splendor of São Vicente, Fanal, and Laurissilva Forest.
Experience the thrill of encountering Madeira's abundant marine life on a whale and dolphin-watching tour. Board a comfortable boat at Marina de Calheta and set sail with a friendly crew on a journey to discover dolphins, whales, and other captivating marine species.
Enjoy live commentary and complimentary beverages, including fruit juice, beer, and soft drinks, as you cruise the southwestern sea of Madeira. The excursion includes a stop for swimming and snorkeling in the crystal-clear waters, allowing you to immerse yourself in the island's underwater paradise.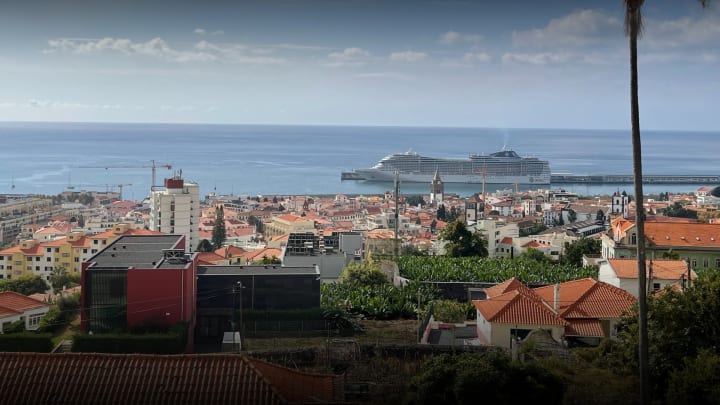 Delve into the flavors and traditions of the Madeira region on this unique tour. Departing from Funchal, you will journey to Serra d'Agua, a picturesque valley in the heart of the island. After a scenic off-road adventure showcasing the island's northern vistas, you will visit one of Madeira's premier wine producers.
Tour the lush vineyards, indulge in a wine tasting, and learn about the customs and culture surrounding Madeira's wine production. Cap off your experience with a visit to Cabo Girão, a colossal sea cliff towering 589 meters above the Atlantic Ocean. Brave the suspended glass floor viewpoint for a bird's-eye view of Câmara de Lobos and Funchal.
Embark on a day trip from Funchal to witness some of Madeira's most stunning natural attractions. A comfortable 4x4 vehicle will transport you to awe-inspiring sites such as the vineyards and volcanic caves at São Vicente, the natural lava-rock pools at Seixal and Porto Moniz, and the roaring Véu da Noiva waterfall.
Venture further into Madeira's mystical heart with a visit to Fanal, a fog-enshrouded forest located on the mountain plateau of Paúl da Serra. Conclude your adventure with a trip to Cabo Girão, where you can savor panoramic views of the coastline from its glass-floor skywalk, a truly breathtaking experience.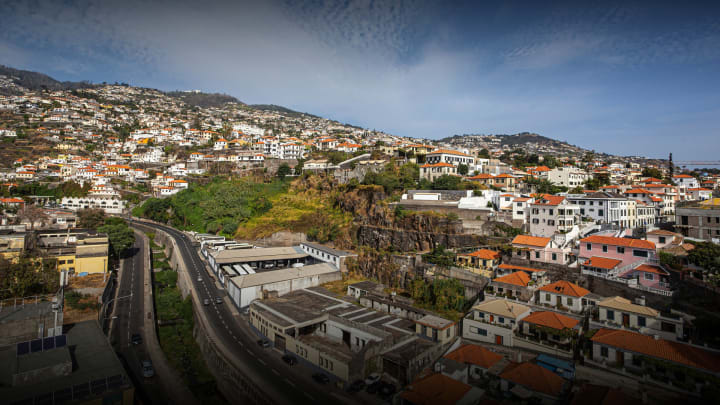 Discover Funchal's most famous landmarks on a multi-attraction hop-on, hop-off bus tour. Board the bus and navigate a route showcasing the city's iconic buildings and locations, stopping at sites like Praça do Município, the Jesuit College and Church, and the Funchal Cathedral.
Other notable stops along the tour include Câmara de Lobos, the Madeira Wine Museum, and Pico dos Barcelos. Stroll along the traditional Portuguese cobblestone streets and soak in panoramic views of the city. Throughout the tour, you'll have the opportunity to learn about Funchal's rich history and culture, as well as visit the vibrant farmer's market to sample delectable local treats.
To complete your memorable Funchal experience, visit Booking.com for a wide selection of accommodation options tailored to suit your needs. From luxurious hotels to cozy guesthouses, you're sure to find the perfect base for your Madeira adventure.
In conclusion, Funchal is a treasure trove of fascinating attractions, stunning landscapes, and rich cultural experiences. With these top five excursions, you can fully immerse yourself in the captivating charm and beauty of Madeira's capital. Whether you're exploring the island's diverse terrain, witnessing its incredible marine life, or delving into its flavorful traditions, Funchal promises a memorable and enriching adventure for all who visit.
Reader insights
Be the first to share your insights about this piece.
Add your insights