Dear Mama
My Letter to Moms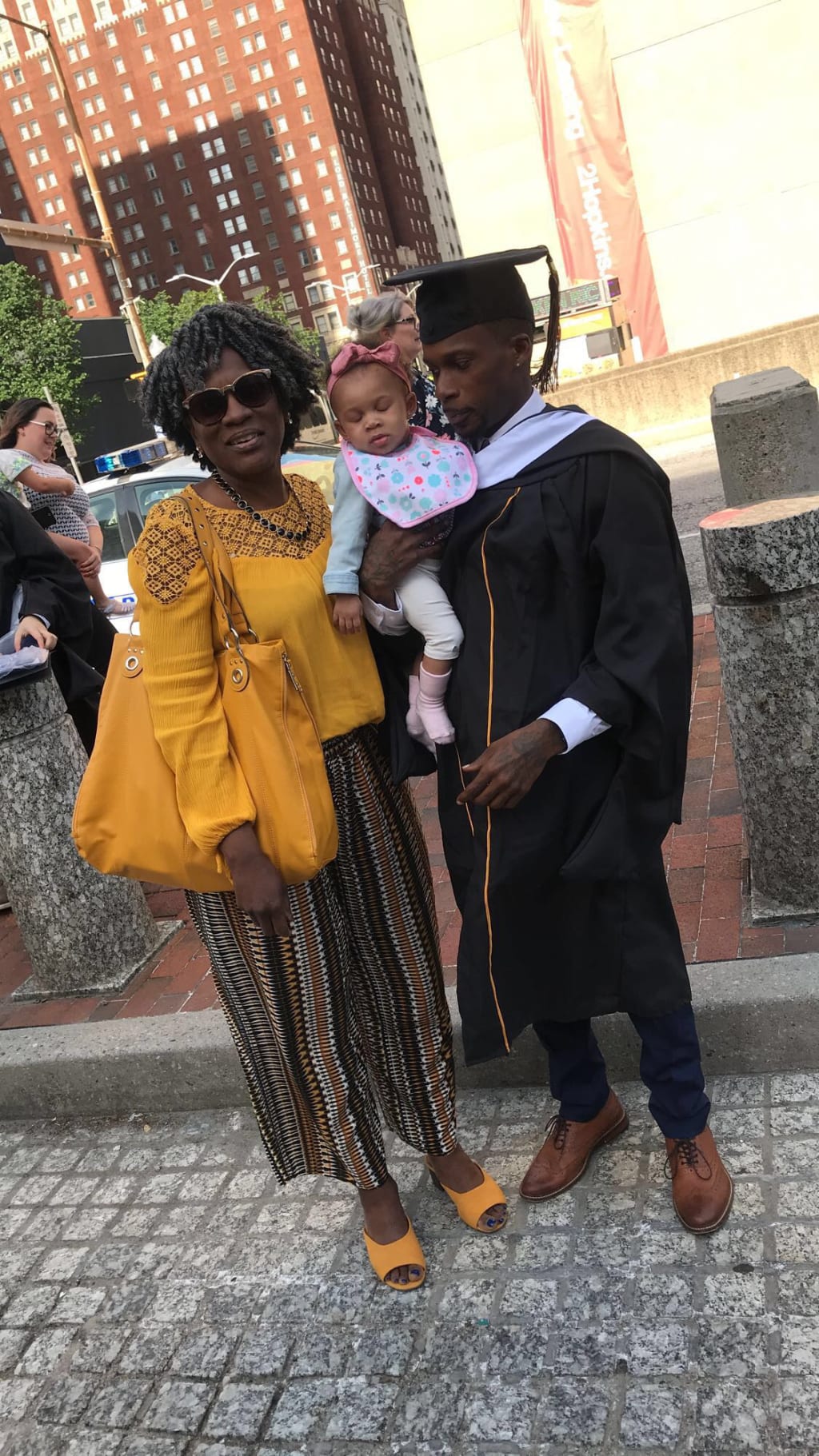 At my Graduation 2019
Dear Ma,
I don't know if I have said it to you before, but I am, chest out, big smile proud that I have you as a mother. You have been the most instrumental person in my life, all my life. The goal of this post is to write a letter to your mother expressing something that you never have told her before. As a kid growing up I hated that you used to take care of everyone, I hated that it was always my mom that had to help people. Between your roles in the church, and your job as a nurse and a mother of three, you were always giving yourself to people.
Somehow, you were able to be a rockstar in all three roles. Somehow, your kids never felt neglected and knew that they were loved. I've seen you work 12 plus hours, go straight to church, then visit someone in a nursing home just to comfort them. For years I have seen you consistently visit a woman who was paralyzed in a car accident back when I was just a child. (I'm 37 now) I have seen you pray for, and with complete strangers. I have seen you comfort and take care of people who didn't deserve your kindness. I have witnessed you taking less so someone else could have more and not even blink about it.
I remember I used to ask you all the time, "Ma, why..." There were days when I know you were tired. There were certainly days when I didn't make things easier on you with my behavior and acting out. You would just say, "My good has been too good to me," and we would head to someone's house who needed a nurse and a prayer. As a child and a teen, I did not exactly understand that you were moving in your passion. I could not see that God had given you a gift and every day you used it. Yet, you were still able to spoil your children with love. I never felt neglected, I just wanted my mom to myself. (It's bad enough I have to share you with my siblings) I have a different understanding now, that has led me to this pride and appreciation I have for you, my mother.
Now I see your work and I beam. Someone says to me, "Hey I talked to your mom, she's such a blessing," or, "Your mom came to visit me in the hospital," I'm telling you I feel like a proud parent! When I ask someone about their profession or what they do for a living, and they say "Nurse," the biggest smile comes across my face and I am all too eager to say that I was raised by one.
I'm no nurse, I can barely take care of myself at times, but I do want to be like you. I strive for your care for people, your patience and your ability to make people comfortable. Because of you, I want to help people. I want to one day have an effect on people's lives in the way that you do. I believe that by watching you and with gods help I will be there one day. Thank you for the fuse you have lit in me.
I do love you, more than sweet potato pie and, I am immensely proud to call you my mother. I am proud to be the son of a woman God has blessed so much, and I am most proud to be the son of a woman that has blessed so many others with her purpose and passion.
Love,
AMII
parents
About the author
I am a creative writer and independent filmmaker working to get closer to my goals. If you like what you have read, or I made you laugh, smile, or annoyed! Feel free to shoot me a donation. I promise it's going towards my next film!
Reader insights
Be the first to share your insights about this piece.
Add your insights