Being a Mom has Made me Love Mine More
A letter to my mom.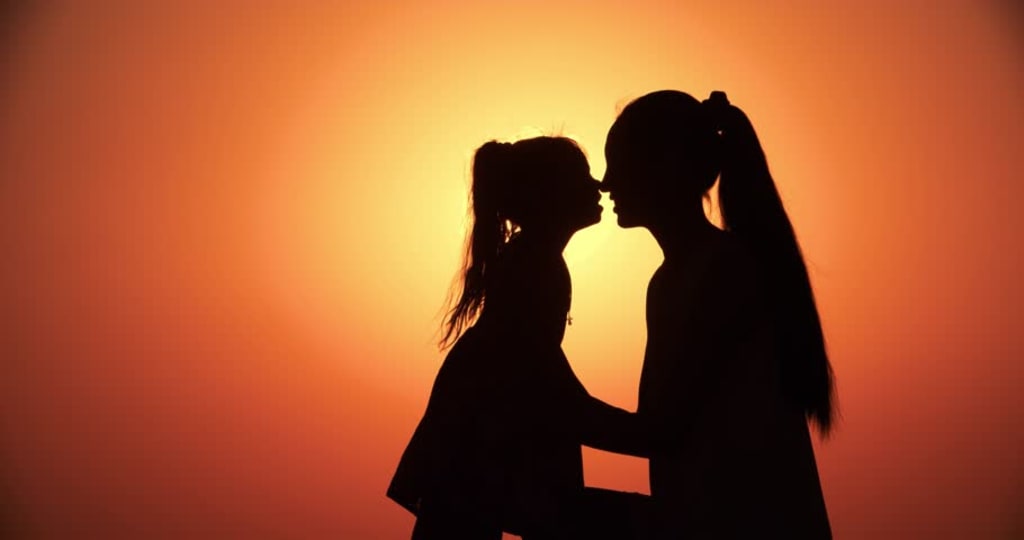 I have been a mom for almost 7 months now, well 16 if you count the time my daughter was in my belly. In my short time being a mom, I am just beginning to understand some ways my own mom must have felt. And so Mom, here's a letter for you.
Dear Mom,
I apologize for all the times I thought you were crazy or overprotective and went my own way. Looking back I see you were right pretty much every time. I understand now that at every single moment you had my safety and well-being in mind. You truly wanted to make sure I was taken care of. I know that everything you did was to protect and love me from the bottom of your heart. When I couldn't sense the danger the world could bring, you redirected me.
Mom, now I understand why you wanted to just hold me in your arms sometimes. I'm sorry I was too stubborn to let you. I thought I could handle everything on my own. I couldn't grasp then what it feels like to carry a child for 9 months and then watch your baby grow up, slowly seeming to need you less and less. From taking care of your baby's every need, to letting me into the world by myself must have been so scary. When I was hurt you just wanted to comfort me by wrapping me up tight so I would feel like nothing could harm me anymore. And maybe you needed my comfort too. When I was a baby your arms were my safest hiding place. I wasn't thankful then but I am now. Looking back I would have hugged you longer and allowed your warmth to comfort me.
I couldn't comprehend then all the ways you put my needs above your own, but I'm beginning to now. When you were tired but I needed you, you stayed up. When I woke up crying, you rocked me to sleep. When I was hungry and you were right about to sit down to read, you prepared me food. When I made a complete mess for the tenth time that day, you cleaned up without complaining. And when I didn't even notice the small ways you took care of me, or I wasn't grateful for them, you did them anyway.
Now I understand why you would look at me with so much pride, even when I didn't deserve it. In your eyes I was beautiful and you always tried to convince me. Sadly, I couldn't believe you then. You celebrated all my little quirks and talents as one of the people that really care about every single thing I do. Now I see why you encouraged me and cheered me on in all my pursuits. I will do the same with my daughter because I catch myself gazing at her beautiful face with nothing but love.
I finally understand your sacrifice was all for love. You have given your whole body and heart so your children may live and flourish. You radiated acceptance, kindness, and generosity. The warmth of your arms is home.
Now I see that you always tried to love me well, and you still do. And so Mom, you are my hero. Thank you for all the little ways you've shown me kindness. I just begin to understand.
Love,
your daughter
I appreciate you taking time to read this. If you liked what you read please take a moment to like and share with friends and family. Also be sure to check out my profile to see more topics I've written on and if you're feeling generous my tips are always open. Thank you!