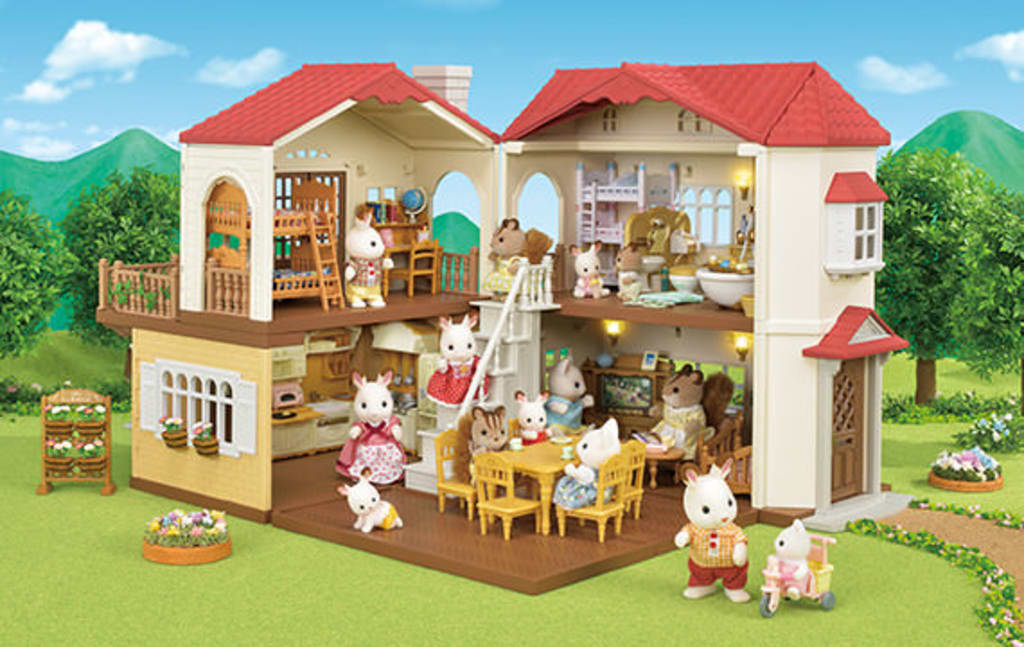 It wouldn't be a holiday if something didn't go off the deep end. It's inherently what coming together has become as you get older. When you put too much rice in a pressure cooker, it's bound to explode.
And I wouldn't say I'm a pessimistic person, in fact, I'm the opposite. I love the holidays, I love gift giving, I love seeing everyone come together (most of the time). But that doesn't mean I can't know the season will have some flaws.
There's one Thanksgiving with my aunt going off the rails because she's a pessimistic person, my loud uncle will without fail ask me every Christmas if I have a boyfriend yet (he's asked me this since I was 12), and my grandma will be crying from November 1st to January 2nd. There's all that, and the hope that we don't get into politics.
**Disclaimer: I like getting into conversations about politics. It's when someone hears something they don't agree with and starts screaming down my throat that I somehow end up in. When did we stop learning how to communicate properly?
But regardless, this Christmas was different. It was before all that. And still, it was the most memorable. More-so than the one where I was sick and throwing up in my grandma's basement.This was the Christmas before I turned 5, the Christmas I broke my sister's arm.
I know it sounds bad.
Well, it was bad.
But I swear it was accidental. For the most part.
It all started with a visit from Santa. So, I blame it on him. Not him, her. I always thought that men were inadequate gift givers. I believed that Mrs. Claus ran the whole operation and Santa was the one to deliver the gifts, so he was the one to receive all the credit. I guess this was kind of advanced thinking for my age, but hey, it was only a reflection of what I saw around me and in my family; the women were always the better gift givers. Or the only gift givers--but that's besides the point.
So Mrs. Claus had planned for me and my sister to get the dollhouse of our dreams for Christmas. We had been asking for it since July and the day was finally here.
We came downstairs, our dad videoing us from the moment we saw the Christmas tree, where both of us immediately eyed the big ginormous gift.
We tore open the paper, already knowing what it was but equally as flabbergasted when we saw what was underneath. The best gift ever.
In actuality, it was probably tiny but for our miniscule fingertips, it was the biggest dollhouse on the market.
We were kids and our object of attention was ever-changing, there were still more gifts to open! I got Lip Smackers in my stocking, a big set of Crayolas (the ones that had skin colors…big deal for my realistic stick figure drawings), and to go with the dollhouse, some Calico Critters.
After the wrapping paper turned to confetti, I gave my parents and sister the exciting gifts I picked out for them in the school holiday pop up shop. The too-sweet scenting candle for my mom, the ceramic truck with a Christmas tree in the back for my dad, and a plastic heart locket for my sister that had sparkly lip balm in the center.
A long morning of getting ready and cooking ensued, eagerly awaiting my cousins and grandparents. My sister and I couldn't wait to show everyone our new dollhouse.
Again, it was a surprisingly mellow evening all the way up until: the bench.
I was on a bench, trying to reach the top of the dollhouse…I was making the cat dressed as Santa come down the chimney. My little sister decided that it would be a good time to climb up next to me on the too-tiny bench that was only 3 inches off the ground. It was not big enough for both of us.
When I went to catch the Santa cat at the bottom of the chimney, my foot slid over, and knocked her off the bench.
I remember the rest without sound: falling, landing on her arm, wailing, tears streaming down her face, parents rushing, rocking her back and forth, and heading to the hospital.
She broke her arm.
Now all of our pictures from her third year have a bright purple cast. And she never let me live it down either.
Example conversation: "Can you get me some water?"
"I'm in the middle of work right now, in a minute."
"You're the one that broke my arm, purposefully."
"Accidentally!"
"Mhmmmmm…."
And without fail, I get her the water 95% of the time.
But in a very weird way, I'm grateful that this was the awful holiday that was ingrained in my memory. She ended up being okay. She only hurt her arm. Sure, no one wants to break your arm but she also could've hit her head on the table that was two inches away, and she didn't. Also, she was too young to remember it anyway. She holds me accountable for strictly the pictures, not the pain. And besides, we got to spend the night curled up on the couch watching movies and drinking hot cocoa with a candy cane tucked in the whipped cream.
Reader insights
Be the first to share your insights about this piece.
Add your insights